I would agree with what almost everyone has said about the Majors last year and that they were too condensed on the schedule. Add in the complication of the Olympics this coming summer and it's almost overloaded.
Everybody's trying to peak for a Major with about three weeks in between them – and it's difficult. Due to this factor, we could to see some different, unexpected winners and I don't think anyone will dominate them.
I'd like to see Brooks Koepka win another couple, and I'd like to see Gary Woodland and Henrik Stenson win another. If they win all four this year I'd be pretty happy! It's probably not going to happen but it could, you never know in this sport.
As for my other lads, I had a meeting with Matt Fitzpatrick recently and he's moved up from the mid-40s up to 25th in the World Ranking so he's progressing nicely. Young Jazz Janewattananond is likely to be in The Masters this year, as it looks like he will win the Asian Tour Order of Merit.
He won the Indonesian Masters last month and crept back into the top 50 in the World Ranking, playing mostly Japanese Tour and Asian Tour events. At the start of 2019 he was outside the top 100 so he's had a great year and, hopefully, he can build on it.
Talented player

Haotong Li is a talented player but trying to get him to believe in himself is half the battle with him. I'm also taking on Haotong's fellow countryman, Yuxin Lin, who won the Asia-Pacific Amateur Championship for the second time last September.
He's impressive and he'll also be at The Masters this year. He hits the ball a long way and he could be up there alongside Haotong as the leading Chinese players in the not-too-distant future.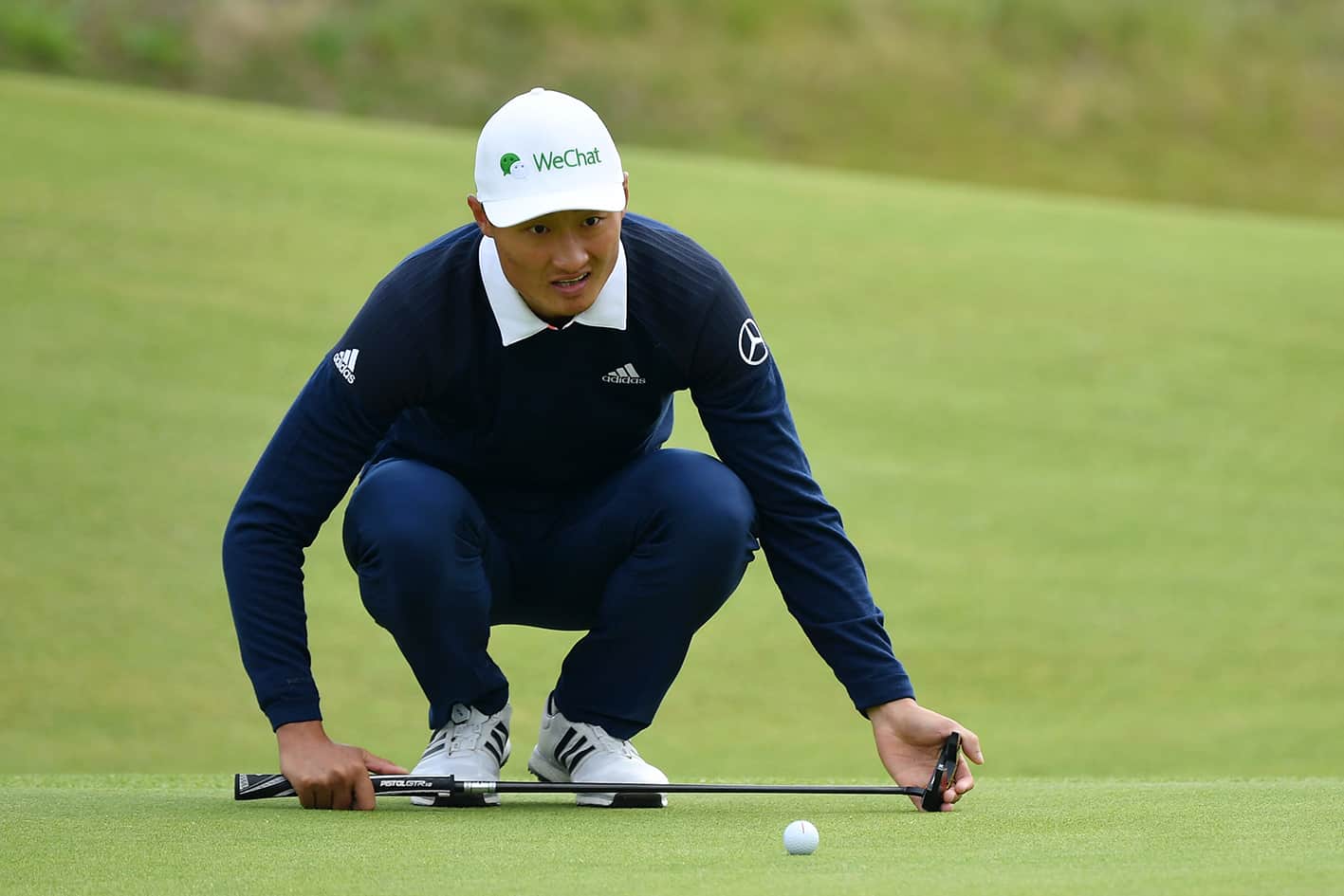 Got his motivation back
Thomas Pieters has got his motivation back and his life is in a better place. He will have a good 2020 as the distraction of the Belgian Knockout tournament has gone. I felt like he had been putting too much effort and energy into making sure everything was perfect as host of that event over recent years.
Now he can concentrate solely on his golf. I think he's going to be a great deal better and I predict he'll be back inside the top 50 in the World Ranking by the end of 2020.
Back to action

Gary Woodland is happy with his scheduling and he'll get back in action at the Tournament of Champions on the PGA Tour in Hawaii.
He should have won that event last year but was pipped to the post by a 62 from Xander Schauffele. It was a tough loss but his US Open win more than made up for it. He contributed to The Presidents Cup victory as well, which was good for him, as it was his first taste of team golf at that level.
More exciting than usual

As a whole, The Presidents Cup was more exciting than usual but the course at Royal Melbourne had a lot to do with that. I played there back in the 1970s when it hosted the Australian PGA Championship and I thought it was fantastic.
The bunkering is totally different to anywhere else – they eat into the greens so the bunker shots are difficult to get close, which makes it a true penalty when you find yourself in one, and you're short-sided. The way the Internationals played highlighted the fact that anyone within the top 60-70 in the World Rankings can beat anyone on their day.
They averaged about 30 places lower than the Americans, per head, but they played exceptionally well to open up a lead heading into the singles. Then the Americans showed their quality in the one-to-one matches to win it again.