Greetings golfing world. Welcome to my June column, updating you on all things golf here in the Middle East and further afield. Temperatures are continuing to rise here in the UAE, it is almost time to swap the desert heat for the cooler Irish summer.
The links courses of Ireland await! Naturally biased, Ireland remains my favourite place to golf, but I am enjoying the experience of playing the world class courses the UAE has to offer, each so different to the courses across Europe. At home in Ireland we have both parkland and links style courses. Parkland courses are mostly tree lined and sometimes feature water hazards. Links courses are located beside the sea.
They have hard, bouncy, sand-based fairways, with the thick marram grass preserving the natural links dunes adding a level of difficulty like no other, particularly with regular windy conditions. In the Middle East, you will find your ball flying much further through the warm, thin air. This was certainly a welcome surprise and confidence booster when I first arrived in the UAE. I found myself clubbing down a lot to adjust to the new playing conditions, whilst also enjoying the noticeable gains off the tee. Playing golf in Ireland, you become accustomed to playing in a multitude of weather conditions; wind, rain, sometimes sunny, you name it! I almost don't know what to do with myself on a calm day when there is no strong wind blowing sideways at me!
Although we don't have strong winds and rain to contend with here in UAE, playing in the heat certainly brings its own challenges. I think learning to play in different weather conditions is a great thing, it definitely makes you a stronger competitor and a more adaptable golfer. Playing junior girls tournaments growing up, I would often feel disheartened when I would wake up to wind and rain on competition day.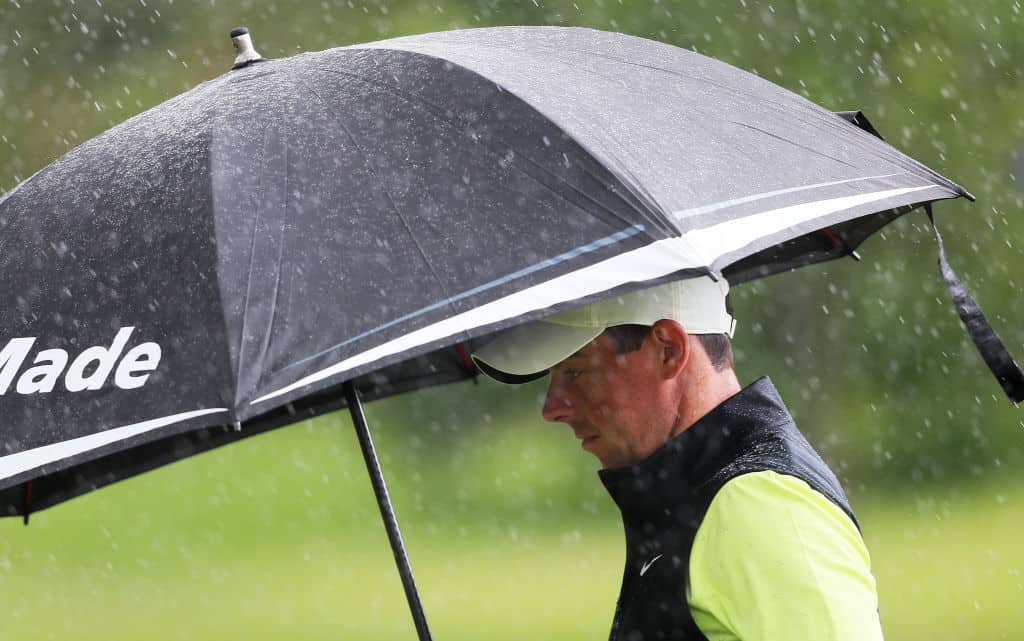 My dad often provided me with his words of wisdom: "One third of the field are not prepared as they don't have the right equipment for the challenging weather, and another third don't have the right attitude – they don't want to be out in the rain, so you're competing with the last remaining third today."
To this day I think of those words when the weather conditions aren't to my liking. Mental strength and resilience are so important in golf. Golf is definitely more appealing to people in a warmer climate, I don't think quite as many Chicks With Sticks would be flocking to the driving range every week if we were factoring in wind and rain. I'm grateful for the sunny and dry climate that we live in as it is the perfect playground for golfers, whatever the age and whatever the ability level. I've said it before and I'll say it again, golf is a sport for everyone!
On the ladies front, June 7th will mark Women's Golf Day, an event hosted in many golf clubs worldwide to celebrate girls and women playing golf. In Dubai, you can celebrate Women's Golf Day at the Gil Hanse designed course at Trump Golf Club. Get in touch with the club to check out their great offers for this day! As for the pro's, all eyes will be on the Women's US Open at The Pine Needles Lodge and Golf Club in North Carolina on June 2-5. I look forward to seeing who will lift the trophy, it should be an epic showdown of golf.