PXG Middle East Ambassador Alex Riggs gets to grips with the latest 0311X driving iron.
How does it compare to Alex's 0311T 3 iron?
There's a huge difference in the flight penetration with this new PXG driving iron. I previously used the PXG 0311T 3 iron which I loved but this 0311X driving iron definitely has a far lower trajectory, inferior spin and goes around 20 yards further with roll. It's going straight into my bag!
Low, straight and powerful
"This thing comes off like a cannon." PXG Middle East Ambassador, Alex Riggs, is delighted with the new 0311X driving iron that PXG has recently released. Bob Parsons' much-talked-about brand is converting more customers to PXG by the day and this new arrival will definitely tempt any golfer who isn't a fan of hybrids and struggles with their long game.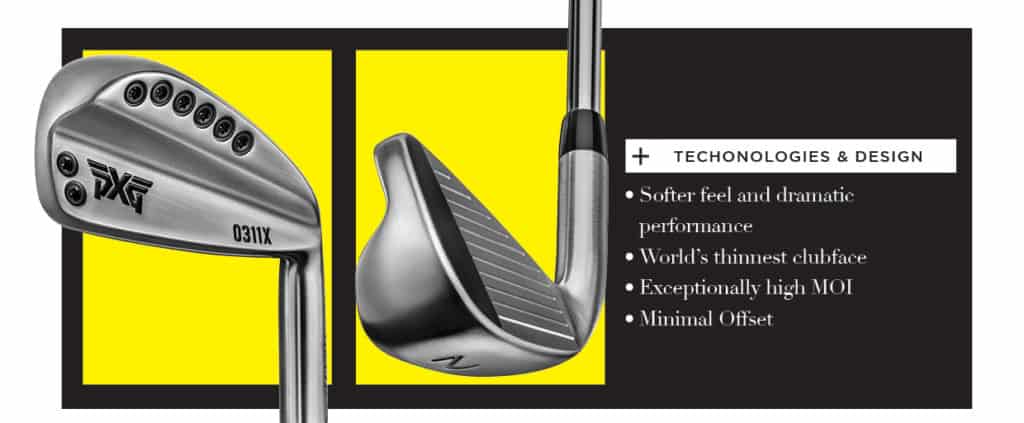 Plenty of choice
The PXG driving iron comes in 1-5 iron so there's lots of versatility for you to find the driving iron that fits your gap and enhances your ability.
Wide Sole, Low CG
The 0311X driving irons have a wide sole. This helps lower the CG, producing less spin with a more penetrating ball flight.
World's thinnest club face 
The ultra-thin face is formed from HT1770 high-strength steel. The patented technology of an ultra-thin face coupled with thermoplastic elastomer (TPE) material results in higher ball speeds and longer distances.





BILLY HORSCHEL
"The 0311X looks incredible at address,' says Billy Horschel. 'It really suits my eye. Off the tee, it launches low with little spin, which helps me avoid getting into some hairy spots on the course."
BOB PARSONS, PXG FOUNDER
"PXG makes the world's finest golf equipment and our new 0311X driving iron is no exception. It keeps the ball low and sends it far, feels buttery smooth and looks smoking hot."
Why should I add this PXG Driving Iron to the bag?
"If you're playing on a golf course that has tight fairways or you have to deal with windy conditions, this PXG 0311X driving iron would be the perfect club to add to your bag. Or if you're looking for an alternative to a tee shot club that comes out lower and harder, this new PXG iron is the one you need to test out."
Head over to eGolf Megastore to test out the driving iron and find out why everyone is becoming captivated by PXG.