By Alex Gallemore
Thanks to modern technology I'm averaging over 280 yards off the tee but I can't reach par 5s in two as I struggle with fairway woods off the deck. This is down to my lack of confidence. I find the heads too small and the shaft to similar in length to the driver. On the occasions when I plucked up the courage to take on a shot from around 250 it just ends up in a high cut that goes nowhere. In fact, my hybrid plays longer. Having a game that only gaps to 220 yards is embarrasing. I've heard good things about the PXG fairway woods, particularly how forgiving they are across the face, so I called up Alex Riggs, PXG Ambassador Middle East, to see if we can cure my fear of the dreaded fairway metal.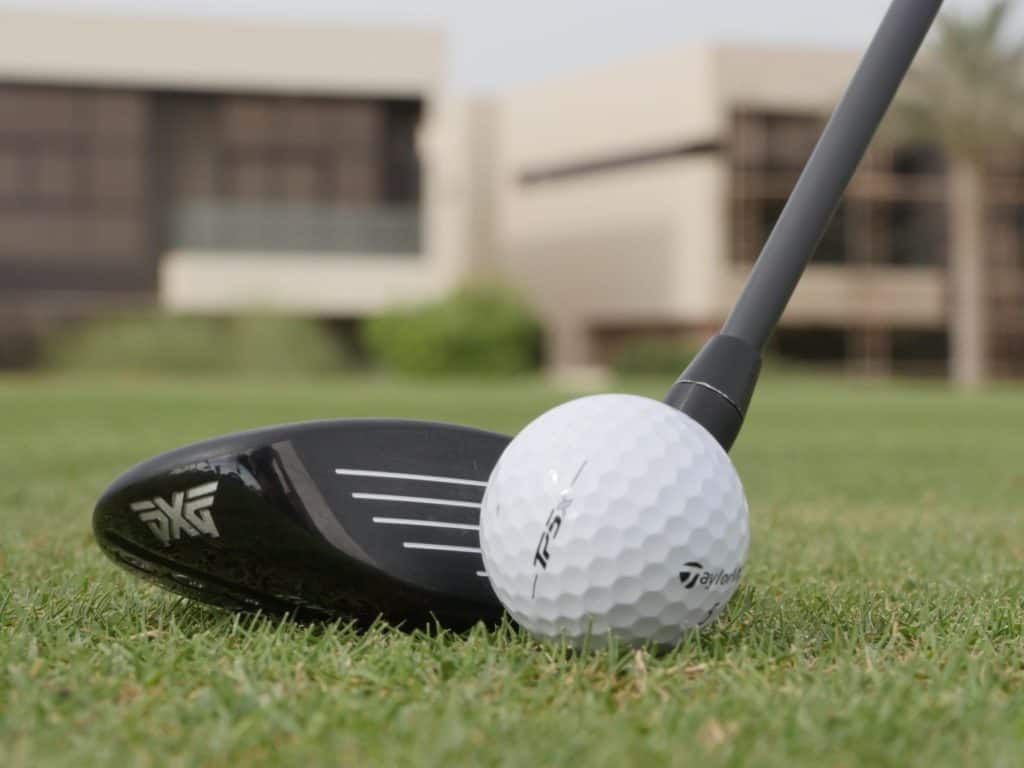 Alex Riggs: OK we have got the 0341X 5 Wood which is 18 degrees. The big benefit from the 5 Wood as a gapping club is that it really looks good on the eye, it's got enough loft on it so you can trust it from different situations whether you're in the rough or on an uneven lie. You can also trust that by fitting the shaft appropriately you will get a higher launch with a lower spin. So you don't have that worry about the golf ball ballooning into the wind.
Alex Gallemore: When you are anxious with any club in your hand, TrackMan and a top professional looking over your shoulder doesn't help matters. My first dozen balls were high spinning cuts. Nothing to do with the club, all down to my lack of confidence. Being tense, limited my rotation and I was just striking the ball with my arms. Alex Riggs reminded me to relax and open my shoulders and not to worry about the result. A few solid strikes later and we were starting to see a more positive strike and ball flight.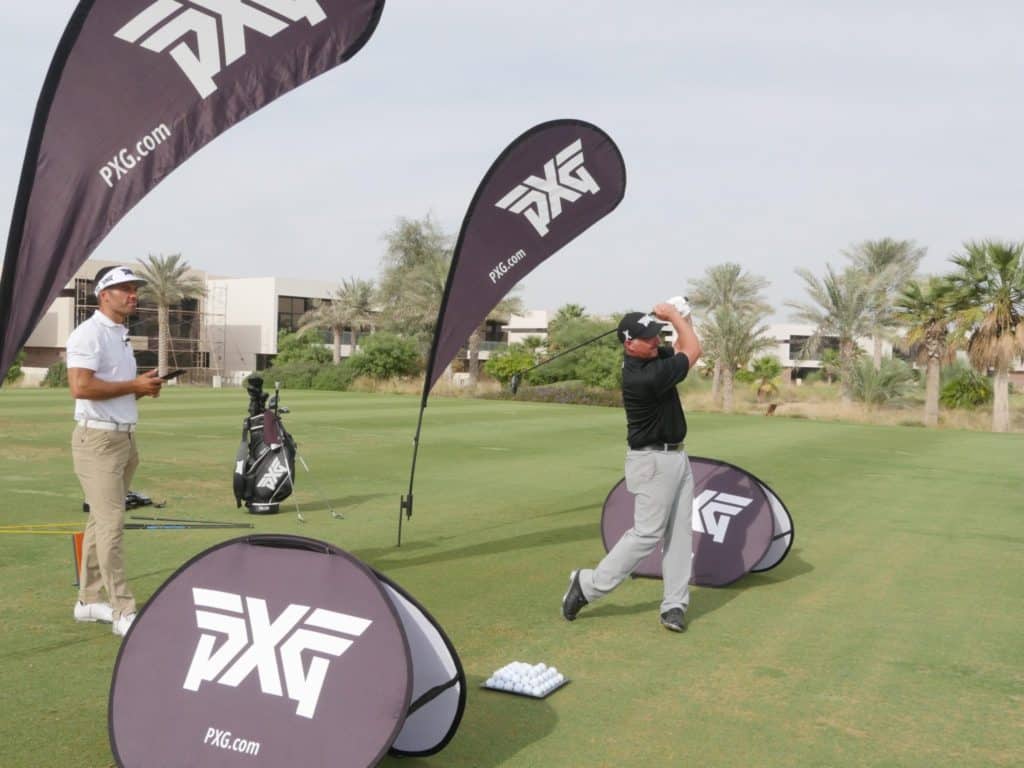 Alex Riggs: The biggest benefit with the 0341X is that it's built for low spin for a strong ball flight but you've still got the loft of 18 degrees to get the ball airborne. Once Alex started to open his shoulders and turn, I could start to dial in the numbers. The initial shaft was a soft stiff shaft, which was always going to be a good starting point. We quickly changed to a firm stiff shaft but spin rate was a touch too high. By dropping it down to 17 degrees we started to achieve those missing numbers Alex was looking for. We were carrying an average of 237 yards with a perfect decent angle to hold greens, with the ball running out less than 10 yards.
On off-centre strikes we weren't losing too much in ball speed and Alex was still able to carry 230 yards. The smash factor wasn't consistent but given more time I would have fitted Alex with a shaft that was a quarter to half an inch shorter than the stock shafts we used in the test. There wouldn't have been much of a loss in swing speed but the smash factor would have improved and increased ball speed.
Conclusion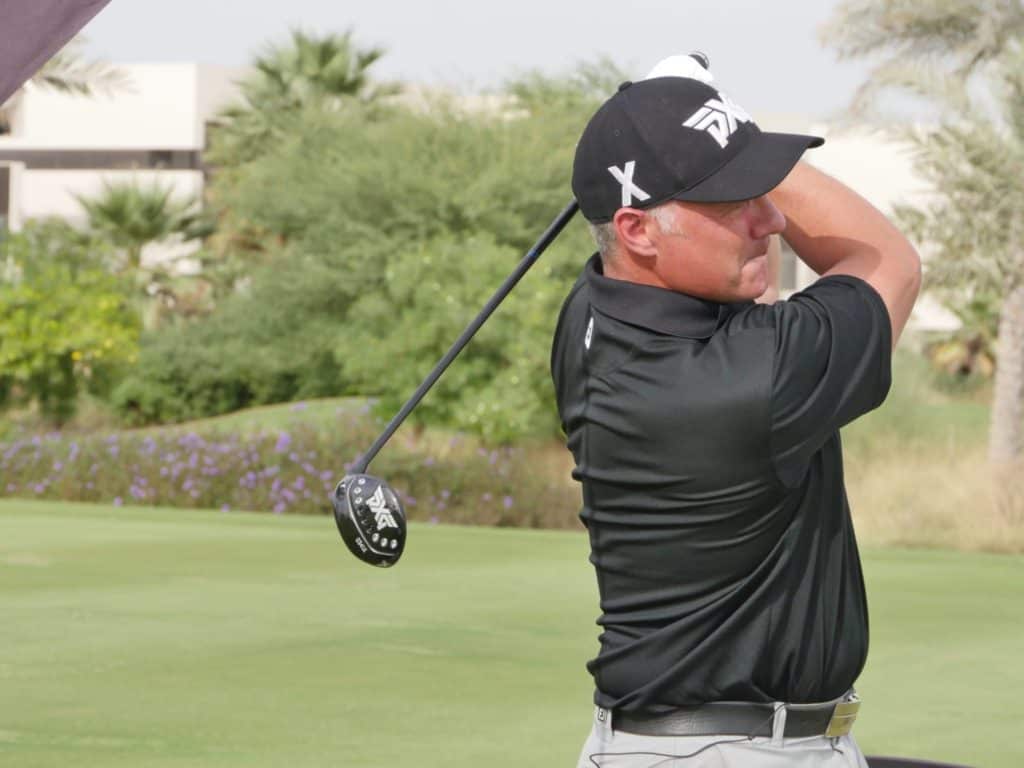 I sprayed the PXG 0341X all over the range and used every millimeter of the face in doing so. But the club still delivered the numbers. Once Alex matched the shaft and loft my confidence was starting to grow and I believed I could hit the shot I was desperate to visualise. My bad ones looked good but that shaft length remained a problem. I'm confident with the 40 1/4 inch shaft in my hybrid but 42 1/2 inches in the 0341X just felt a little long and the club got away from me a few times in the transition. Out of the last five balls four were on the money and one was out of the neck yet still carried 228 yards. Like all PXGs the 0341X is a premium club and it delivers on performance. It comes with high-end shaft and fitting options and delivered the confidence-builder I was looking for. I just need to get saving up!