This has got to be one of the most wide open editions of The Open Championship for a great many years. As I've always said with links golf, the unfortunate thing is it's luck of the draw that can decide who wins. Sometimes you can be playing well going into the tournament, get the wrong side of the draw and face ferocious weather and be knocked out by no fault of your own. The usual suspects will always be up there on the leaderboard but the luck of the draw will come into it somewhere – it always does.
The weather plays a major part in the outcome. I'm not a betting man but I wouldn't even consider choosing a winner of The Open. Golf coaches are as notoriously bad as horseracing jockeys at tipping anybody to win. My guess is it's between 20 players, take your pick.
Potential Open Champion
Obviously, I'd like to see the players I coach do well. Henrik Stenson was phenomenal in defeating Phil Mickelson at Royal Troon last year and when he's defending anything he always seems to play well. Padraig Harrington may be in the autumn of his career but he's got a chance. Padraig always has a chance because he's a battler.
Bruce Koepka the US Open Champion must be a potential Open Champion. Rory McIlroy missed the cut in his own event, the Dubai Duty Free Irish Open Hosted by the Rory Foundation, and he's clearly carrying an injury so he's unlikely to be able to resurrect his form for Royal Birkdale.
Tom Pieters says he's in a poor place, mentally, at the moment. He's struggling to find the motivation to come out week in week out and consequently he's not playing enough. He can win anything on his day but it's finding the mindset that's going to kick-start him into action. It might be that the Major setting does the trick as it did at Augusta. He also played pretty impressively at the US Open but putted so badly in the first two rounds that he missed the cut.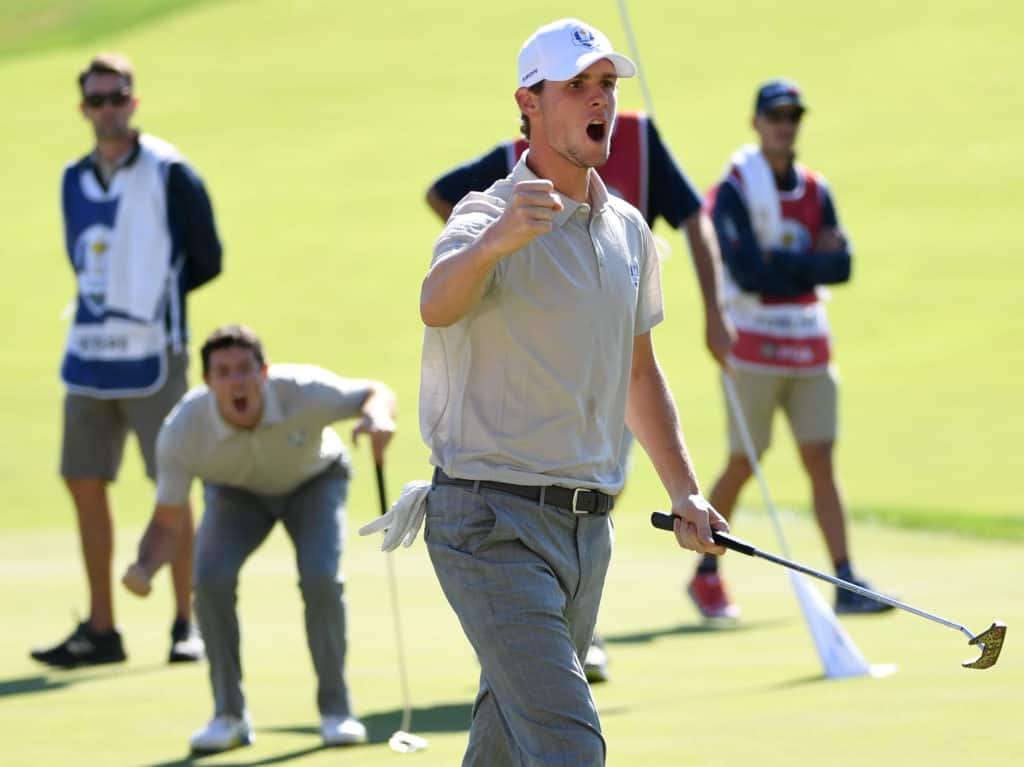 Professional golfers can be affected by a multitude of things. When I was playing I used to hope I'd been paired with someone I liked. If I was then I'd think it was going to be a good day, and it usually was. If I played with someone who was particularly slow or who you didn't like much then I knew it was going to be a tough day. It definitely affects them. Some will ask not to be partnered with certain players. There's nothing that can be done about the selections – but they still ask.
Driven By Success
Winning a Major can affect players in different ways. You look at some players and question was it the right thing for them to win a Major that early in their careers. They might consider that a Major is the pinnacle of their career. They may say, 'well, I've won one and it would be nice to win another. Whereas somebody like Tiger Woods was completely driven by success.
"I once said to Tiger, 'you're not playing many tournaments this year, why's that?' He replied, "if it was up to me, I'd play just four a year – the Majors." For Woods one Major wasn't much good, whereas to a lot of players one Major is like climbing Everest. They breathe a sigh of relief at the top and that almost takes them down. It can be very difficult when you've shot a round of 62 or 63 to then immediately follow it with another one. It's the same with Majors – it's tough to win another one. But, obviously, Woods was able to do it.
To most players, they would rather swap 20 big titles for one Major. It's like having five silver medals in the Olympics. Would you exchange all those for one gold? Of course you would. A Major is the pinnacle, certainly amongst all my players.