Golf's oldest Championship returns to Northern Ireland after a 68-year absence with the historic Dunluce Links of Royal Portrush hosting the world's very best as they compete for the iconic Claret Jug from July 18 – 21.
Golf at Royal Portrush dates back to 1888, making it one of the oldest golf clubs in Northern Ireland. It was originally a nine-hole course known as The County Club before being extended to an 18-hole layout just a year after opening.
In 1892 the club was renamed The Royal County Club, when H.R.H. The Duke of York was its patron before it finally picked up the name Royal Portrush Golf Club, with H.R.H. The Prince of Wales (later King Edward VII) as patron.
The links have undergone many alterations since they were first laid out with the course gradually moving further into the sand hills, until the famous architect, Harry Colt, laid out his own plans for the Dunluce links in 1929.
The unfortunate loss of land comprising the first and eighteenth holes of this layout led to the creation of the present eighth and ninth holes under the guidance of P.G. Stevenson and Sir Anthony Babington in 1946.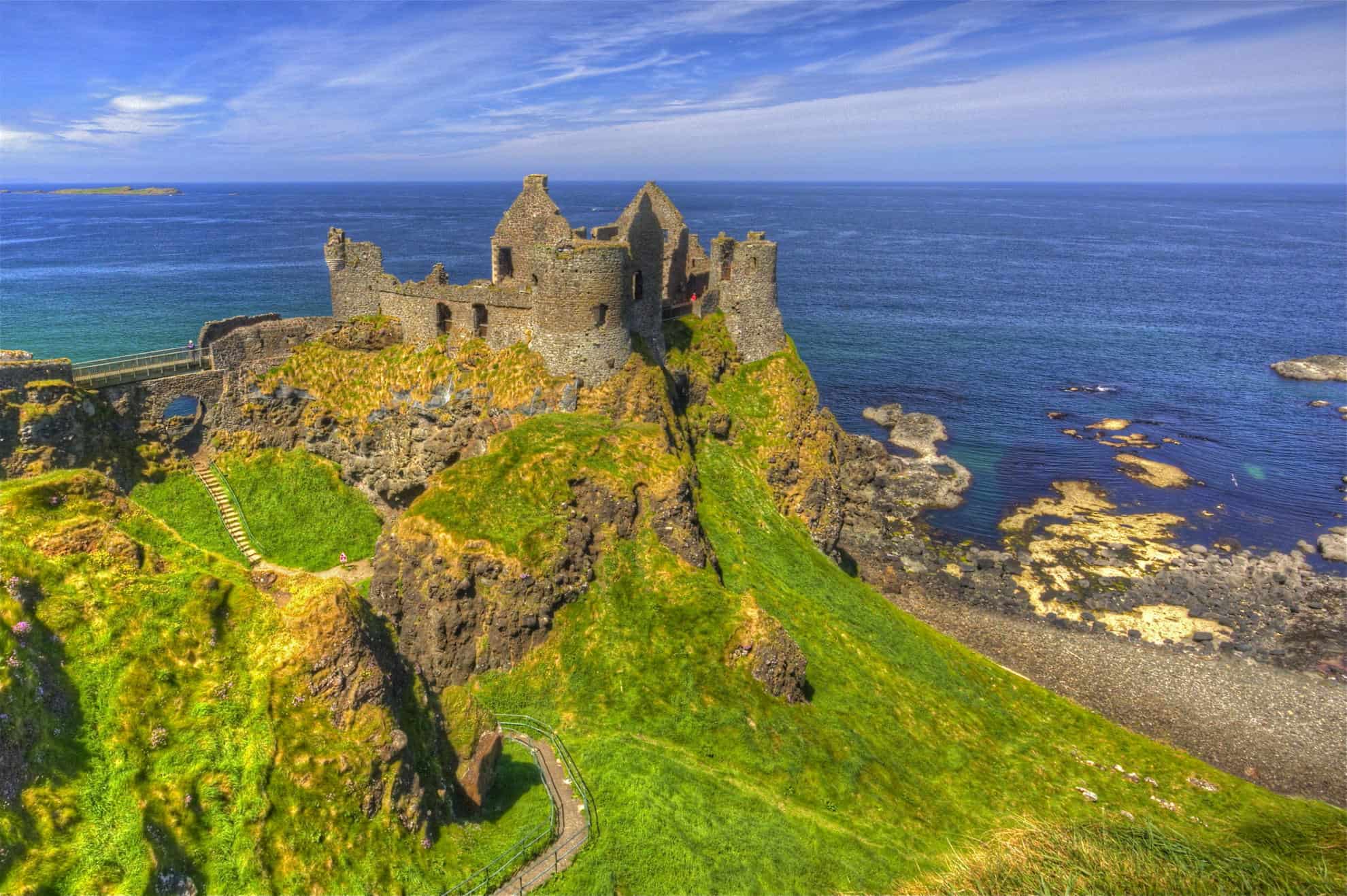 Today's course boasts many signature holes from the 480-yards par-4 fourth with Out of Bounds to the right and thick rough on the left to the relatively short par-4 fifth. It has no bunkers but a heavily undulating green perched on the edge of a large drop down to the beach, and has views across the White Rocks beach, and the Dunluce Castle.
But perhaps the hole that will create the most drama during the Championship will be the 16th, named Calamity Corner, but locally known as just "Calamity." Players will have to expertly navigate the 236-yards uphill par-3 with extreme caution as it is played to a green over a huge ravine short and right, with mounds and hollows to the back and left of the green.
The last time the Open Championship was played at this breathtaking venue only two players finished under par. Will we see that bettered in the 148th edition?