Shane Lowry admitted he was happy to 'shut a few people up' with his performance at the Horizon Irish Open after the 2019 Champion Golfer of the Year came under criticism for being one of Luke Donald's six Captain's Picks for Ryder Cup Team Europe.
The Irishman has had an inconsistent season and only posted one top ten this year, which led to calls that he shouldn't have been picked ahead of Adrian Meronk, who has won three National Opens in the last 13 months, including victory at this month's Ryder Cup course earlier this season.
But Lowry hit back at the those doubting his selection with an impressive third place at his home National Open last weekend, before getting set to defend this week's BMW PGA Championship.
"I know there was a little bit about that last week and…. I need to be careful here," Lowry said in his pre-tournament press conference at Wentworth.
"Didn't sit very well with me to be honest. I feel like, yes, my results have not been amazing this year, but I feel if you purely go down to statistics and go down the 12 best players in Europe, I'm one of them. And I feel like I deserve my place on the team.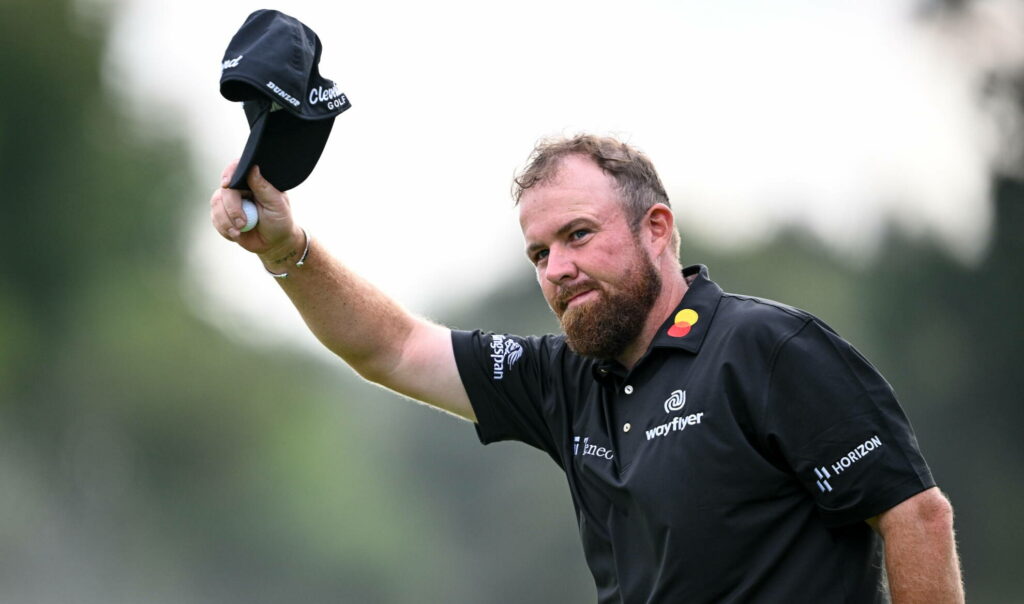 "I didn't feel like I had to go out and prove anything to anyone last week. The Irish Open is a huge tournament for me and a tournament I wanted to play well in.
"If it shut a few people up, so be it, but I wasn't trying to do that last week. I wasn't trying to finish third last week, I was trying to win the tournament. So last week was disappointing for me.
"This week is the same. I'm trying to win the tournament here this week.  I know I deserve to be on that team and I know I'll be good in Rome in a couple weeks and I'm very excited for it."
Lowry only arrived at Wentworth earlier on Tuesday following a scouting trip to Marco Simone Golf & Country Club with the rest of Team Europe.
It was the first time Lowry, and many others, had set eyes on the course in the heart of the Eternal City as they prepare to wrestle back the cup they lost in record-breaking fashion at Whistling Straits two years ago.
"It was amazing." he said.
"Obviously it was a get together for the 12 lads, and vice captains and I think it was a very, very worthwhile exercise, and well, you'll all be the judge of that in about three weeks' time.
"But I think, you know, especially for the younger lads yesterday, it was very, very cool.  Just to get everyone involved and everyone feel like The Ryder Cup is almost starting and you know because when you get there the week of and it's your first Ryder Cup, even if it's not your first Ryder Cup, the week goes by quickly. So you get in and before you know it, it's Wednesday or Thursday, and you maybe feel like you haven't really got to do what you would have liked.
"So yesterday was a very worthwhile exercise.  We had a dinner last night and had a team meeting. It was one of those days that we got a lot done yesterday that we don't need to do in two weeks.  Any hour you can save the week of the Ryder Cup is needed, so yeah, a very worthwhile exercise yesterday.
"The rough is pretty thick but yeah, you need to hit fairways and you need to hit greens, and you need to stay in the hole and that's the way we like it."