Sebastian Soderberg has set the world record for the European Tour's fastest round of golf on the final day of the Omega Dubai Desert Classic, after racing round Emirates Golf Club in 96 minutes. 
With an odd number of players making the cut, Soderberg went out on his own without a playing partner. He was just accompanied by his poor brother caddying who had opted to run around the Majlis  (approx 4.5 miles / 7.2 kilometeres) with a 12 kg tour bag on his back.
"What did he shoot? It could have been under-par or 5-over for all I know," the caddie said. "At least that is my cardio done for the day."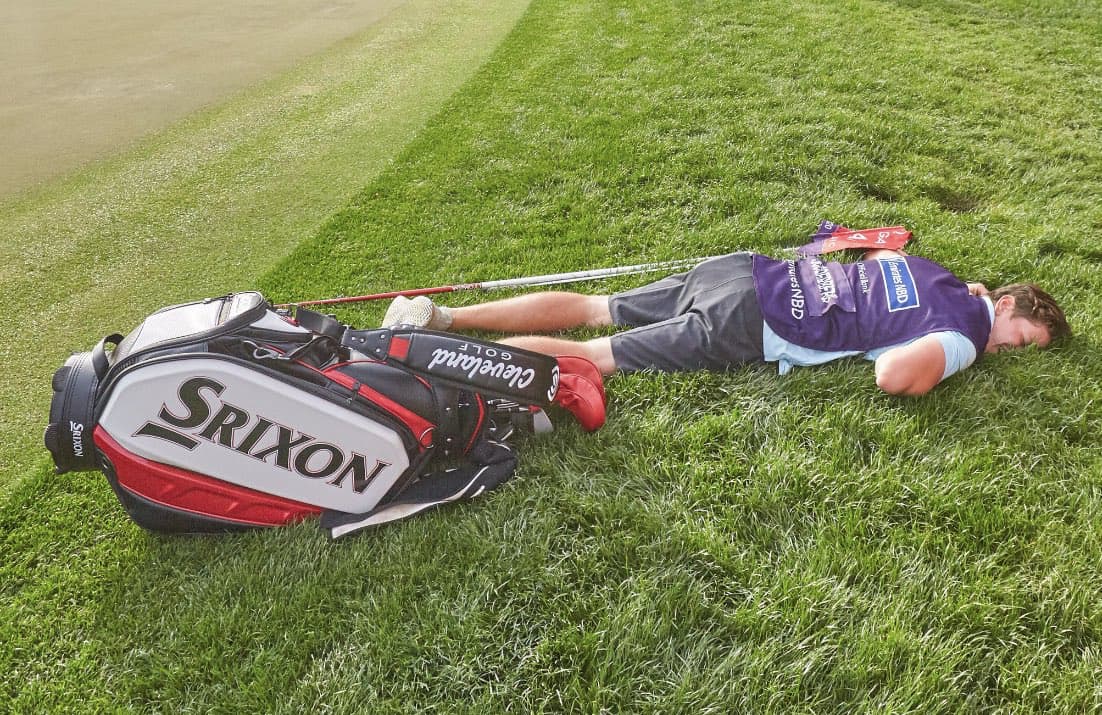 With the Dubai Marathon commencing a couple of days ago on Friday 24th January, it clearly wasn't just the marathon runners that wanted to break records. With Soderberg being out first on the final day, he could set the pace of play he wanted, which turned out to be pretty fast indeed.
Excuse me @EuropeanTour, is this true that Soderberg has already finished?!! That's most definitely a record if so surely? 🏃🏼‍♂️🏌🏼‍♂️ pic.twitter.com/ObpFyZjZWV

— Eddie Pepperell (@PepperellEddie) January 26, 2020
Soderberg paid tribute to his brother, as well as the match marshals for keeping up with the pace.
"I thought about it last night," Soderberg said. "The important thing was my brother on the bag. He had the big job, because he ran non-stop pretty much."
"He said that he was excited about it this morning, and that helped. He said, 'Let's do it'.
Soderberg has beat the record by 24 minutes. Thomas Pieters recently had the record with 1 hour 59 minutes which he obtained at the Italian Open last October.
Run, Sebastian! Run! 🏃🏻‍♂️🏌🏼‍♂️

The 🇸🇪 broke the record for fastest ever @EuropeanTour round earlier when he ran around in 1hr 36. Impressive!#ODDC @OMEGAGolfDubai pic.twitter.com/Er4hoHaRWh

— Worldwide Golf (@WorldwideGolf) January 26, 2020