Rory McIlroy insists his missed cut at The Masters was a "wake-up call" as he looks to enter his Major drought at this week's PGA Championship.
McIlroy, the current World No. 3, teed it up at Augusta National in April as one of the favourites following a strong run of form building up to the event.
The four-time Major Champion won the Hero Dubai Desert Classic earlier in the year – his first Rolex Series title – to follow on from a brilliant 2022 season.
But despite confidence in abundance at the year's first Major, the Northern Irishman reflected that he still has work to do if he is to end his Major drought.
"I was never so sure that I was going to have a great week at Augusta," said McIlroy. "Never so sure, and then that happens.
"It was a great lesson for me to not put too much into feelings or vibes.
"You know, I shot five-under on the back nine on the Wednesday afternoon and thought everything was great. I was in a good spot. But that's golf.
"It's an impostor at times and that was the chat I had with [Bob] Rotella the night before.
"Like, 'I feel so good. How can I not get ahead of myself?' And this game can bring you back down to earth pretty quickly.
"But I think the best way to deal with it is to not let yourself get to that level of expectation. So, that's what I am trying to do.
"I'm just trying to take what the golf course gives me and hit good shots and just trying to have a little more acceptance.
"I think back to Augusta, and maybe over the last few months as well, and my level of acceptance probably hasn't got where it needs to be.
"If I work on that, and I do the right things, I know I'll start to play some really good golf again."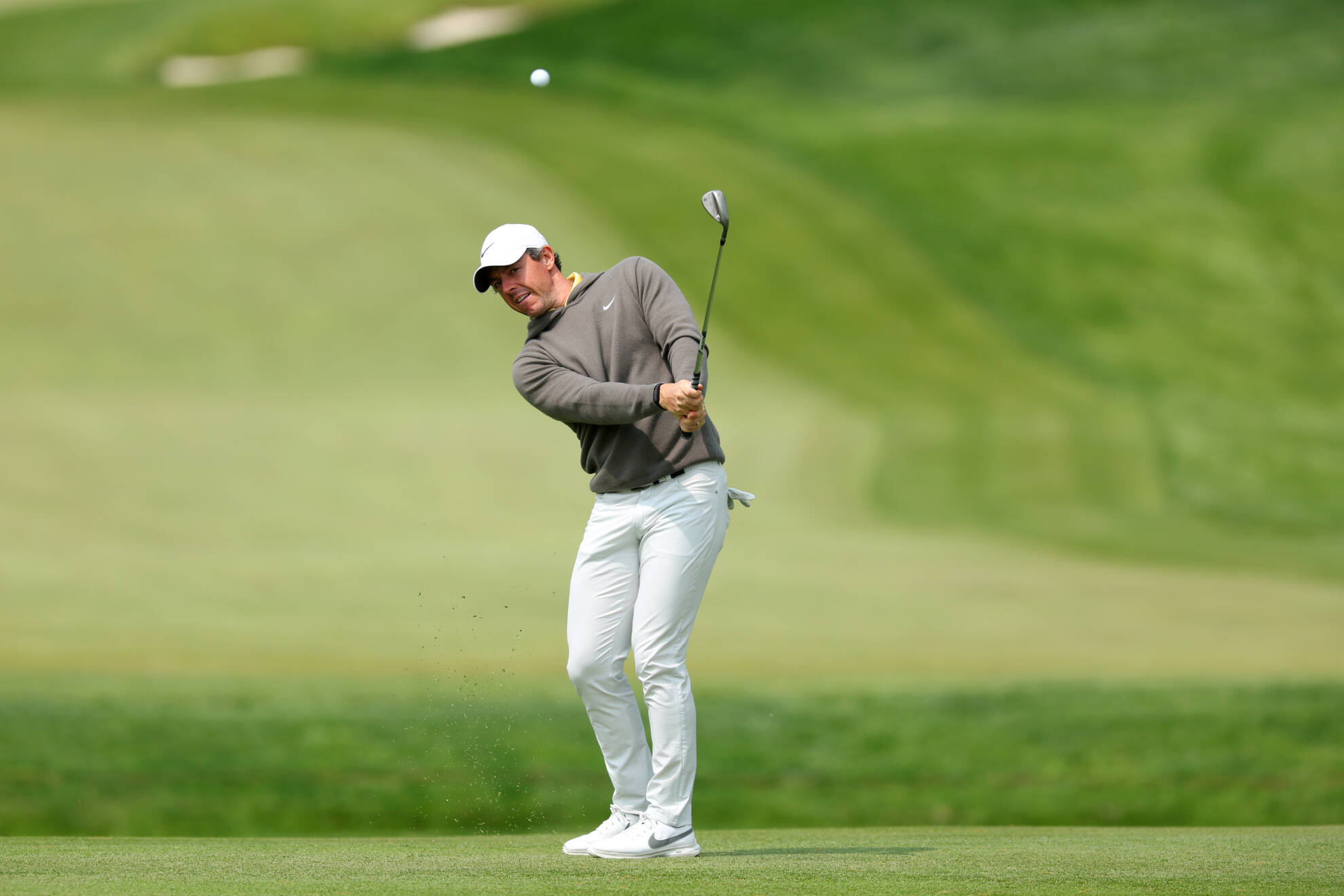 McIlroy's Recent Form
Since missing out on the weekend at the Masters, the 34-year-old has played once at the Wells Fargo Championship, an event he's previously won.
However, a mediocre result of tied 47th sparked debate as to whether the Northern Irishman was suffering the after effects of recent missed cuts at The Masters and Players Championship.
"I had a chance to win Bay Hill and a chance to win the Matchplay and it's only six weeks ago," added McIlroy. "So it is not like this has been a long-term thing.
"It gives you a purpose to go to the range and work on things.
"I think success can breed complacency at times and I think having little wake-up calls along the way can be a good thing."
McIlroy tees it up again this week at the year's second Major, the 2023 PGA Championship at Oak Hill Country Club, Rochester, USA.