Rory McIlroy arrives at the  WGC-FedEx St Jude Invitational buoyed by the support of his home country, after experiencing an outpouring of love as he narrowly missed the cut at The Open last week.
An emotional McIlroy was visibly overwhelmed by the support he received on Friday after battling back from a disappointing opening round at Royal Portrush, as his friend Shane Lowry went on to lift the Claret Jug. The Northern Irishman is feeling positive about the lessons learned as he aims for a third World Golf Championships title when he tees it up at the final WGC event of the season at TPC Southwind in Memphis.
"I don't know if hit home my place in the game (last week), but I think it was more where I stood in terms of the people of my home country," said the four-time Major winner. "I think that was what was overwhelming for me.  I didn't cry because I missed the cut, I was overwhelmed by the support that I got.
Rory on those Portrush emotions 💬@McIlroyRory pic.twitter.com/1f17FLfg6i

— The European Tour (@EuropeanTour) July 24, 2019
"I guess at the end of the day I didn't think I meant as much to them, and I realised that they mean more to me than I thought, so I think it went both ways and it was really nice. I'm looking forward to seeing Shane, I'm just so happy for him. It's always great to see friends do so well."
The statistics are on McIlroy's side this week – not only has he won his event before, in its previous guise in Akron, Ohio, back in 2014, but on three of the last four occasions he has missed a cut he has finished first or second the following week.
"I like the World Golf Championships; it's some of the strongest fields of the year and you're playing with the strongest players from the get‑go," added McIlroy. "Like playing with Brooks (Koepka) and Jason Day today and Friday, to be in those sort of marquee groups from the outset is a cool thing.
The thoughts of @McilroyRory after his valiant effort to make the cut at #TheOpen pic.twitter.com/m85mB0SEm8

— The Open (@TheOpen) July 20, 2019
"I sort of like these events that have no cut. You go out there and freewheel from the start.  Not that you should have any sort of a different attitude in regular events, but I've always enjoyed the golf courses that the WGCs have been at."
His Ryder Cup team mate and fellow former World Number One Justin Rose is also aiming for a third WGC title this week after claiming the WGC-HSBC Champions two years ago and the WGC-Cadillac Championship in 2012, as he worked towards his maiden Major title at the U.S. Open the following year.
"Just the way the schedule worked out for me, with this event previously prior to the U.S. Open – I've always been a guy that's liked to kind of practice before Major Championships – so to have the opportunity to finally be here in Memphis is something I've been looking forward to," said Rose.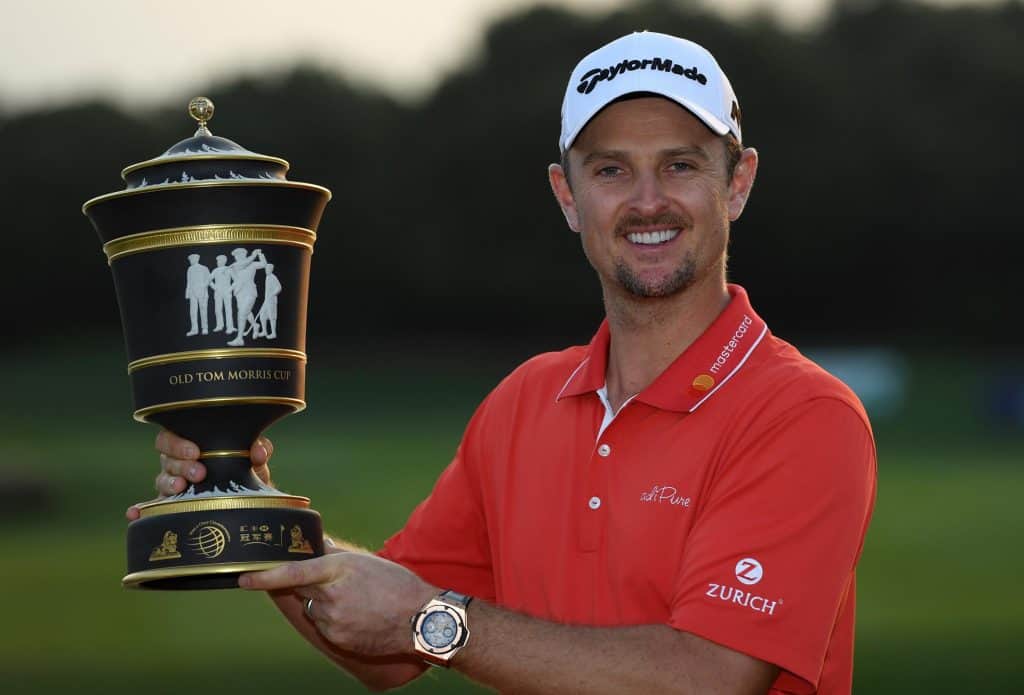 "My first impressions is it's fantastic. The conditioning of the facility is unbelievable. I think it's a great pairing for me (Jordan Spieth and Matt Kuchar). I enjoy both of those guys' company and their caddies as well, so I think there will be some good banter. I'm actually staying in a condo this week with Kuch, so it's going to be a long week of Kuch banter and Kuch dry sense of humour. I won a WGC in 2012 along with the Ryder Cup. That kind of gave me that belief that I was ready to win a Major. So yeah, that was a great steppingstone couple of years."
They will face stiff competition from World Number Two Dustin Johnson, who is the de facto defending champion this week, after winning the last event to be played at TPC Southwind last season to add to the first title that he won at this course in 2012.
"It's a place that I always enjoy coming back to," said Johnson. "I've had a lot of success on this golf course. I think the golf course is in probably the best shape I've ever seen it with the rain Sunday and Monday. The fairways are a little soft, but the greens are perfect. It's in very good shape.
"Having a World Golf Championship here, it's big for the town, it's big for FedEx and it's big for this community. We've got great field this week and I think it will be a lot of fun to be a part of for the first time."