MENA Tour debutant David Langley won the 2020 season opening $75,000 Journey to Jordan #1 at Ayla Golf Club with a final round 6-under 66 for a three-stroke win ahead of three players including Jordan's 16-year-old amateur Shergo Al Hurdi.
The 25-year-old Englishman (above right), who only turned professional last year, signed for identical nines of 3-under-par for his 6-under round to get to 11-under and finish clear of Al Hurdi (69) and fellow compatriots Jamie Rutherford (65) and Tom Sloman (69).
The Swedish duo of Ake Nilsson (68) and Per Langfors (70) were tied fifth at six-under par 210.
It was an emotional win for Langley, who had lost his father less than two months ago, as he began the day with a one-shot lead before closing out the win in emphatic style.
Hole-out Eagle
His only bogey of the day came late on the par-5 13th hole, but he more than made up for that mistake when he holed an exquisite lob wedge shot on the par-5 17th for an eagle.
"I am really shell-shocked," he said. "There wasn't a moment on the golf course when I wasn't nervous. I handled myself very well and was completely focused on each and every shot, but my mind was all over the place in between the shots.
"I won a couple of small events last year, but really, I haven't won anything for the past three-and-a-half years on the American college circuit, even though I felt I have improved a lot as a golfer over that time. This is dedicated to my mum, who has been like a rock even though we have gone through some very tough times as a family over the past two years, and all my coaches." – David Langley

Al Hurdi failed to take advantage of several birdie opportunities in his first 11 holes with only one gain coming at the fifth. It took a bogey on the 11th to stir him into action and he birdied the next three holes to rocket up the leaderboard.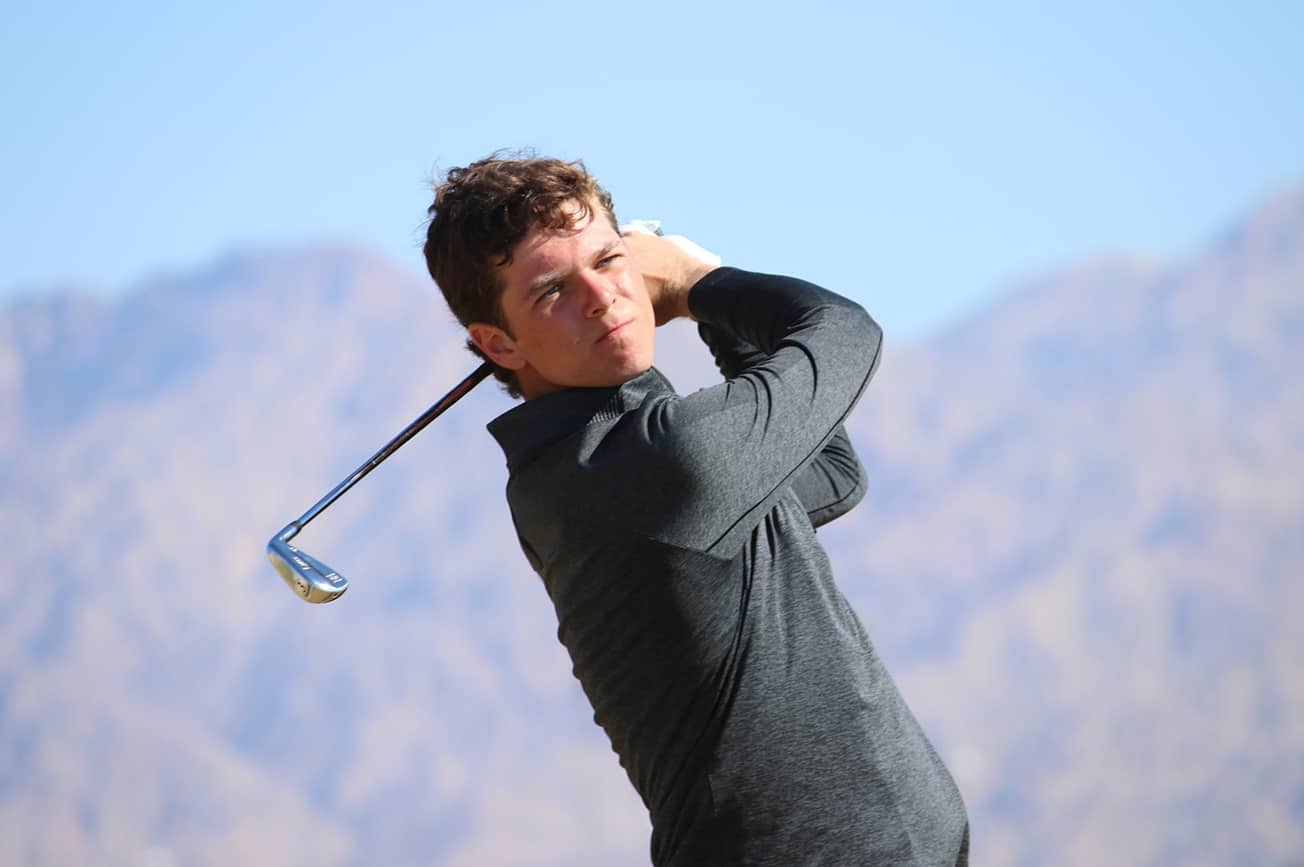 "A three-under par round is never bad, but it was getting frustrating out there," said Al Hurdi , a two-times Jordan Open champion. "I must have missed five birdie putts from inside 5-10 feet range. But I just kept patient and my dad did a great job on the bag as he kept motivating me and giving me positive thoughts.
"I am very proud of what I managed to achieve this week – runner-up and the best amateur. This is also my best finish on the MENA Tour and gives me so much confidence for the future. To do it in Jordan and at Ayla Golf Club, who have been so supportive of me, makes this even more special."