The eagerly awaited Luckiest Ball on Earth series kicks off later this month and, for the first time, junior golfers across the UAE will be vying for a 'once in a lifetime' opportunity to play alongside some of the biggest names in golf in the star-studded DP World Tour Championship Pro-Am. The initiative is another indication of DP World's determination to grow the game at grassroots level as part of their title sponsorship of the European Tour's season-ending tournament.
The Junior Luckiest Ball on Earth, which has been introduced as a new initiative aimed at helping to grow the junior game in the UAE will this year be based on Emirates Golf Federation Order of Merit events with 20 girls and 20 boys winning a place in the Grand Final set to take place on the Fire course at Jumeirah Golf Estates on October 28.
The juniors that qualify will consist of the top 10 boys and 10 girls from the season ending Gross Order of Merit and the top 10 from the Net Order of Merit which will be declared after the Al Ain Junior Open on April 28. One winner – girl or boy – will then win a place in the 'Luckiest Ball on Earth' team, alongside the adult man and lady winner, where they will rub shoulders with the likes of defending DP World Tour Championship winner Jon Rahm, former World No.1 Rory McIlroy and Race to Dubai champion Tommy Fleetwood in the DP World Tour Championship Pro-Am on the Earth course on Tuesday November 13. The event is the annual curtain raiser for the European Tour's season ending grand finale which takes place at Jumeirah Golf Estates from Thursday 15 to Sunday 18 November.
"The Luckiest Ball on Earth grows bigger and better every year and we are thrilled to be giving junior golfers in the UAE an opportunity to play with some of their heroes," said Nick Tarratt, Director European Tour International, Dubai Office.
"We wish all the competitors the very best of luck as they aim to secure a spot in the DP World Tour Championship Pro-Am and send our thanks and appreciation to the clubs and the EGF for continuing to support this amazing initiative."
The DP World Tour Championship sees the top 60 players on the European Tour's Race to Dubai competing for a prize fund of US$8 million.
The Luckiest Ball on Earth competition has proven a sure hit with the UAE's amateur golfers since the initiative was first launched in 2011. The annual competition has traditionally been open to all golfers aged 18 or over who hold an Official Club Handicap recognised by the EGF (maximum 28 for men and 36 for ladies).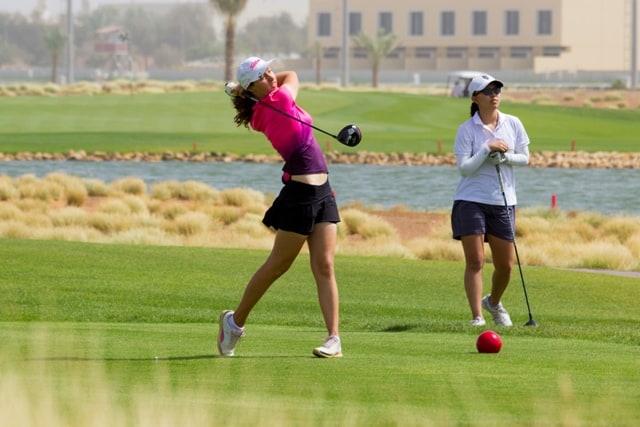 The Al Ain Junior Open takes place on 28th April at Al Ain Equestrian, Shooting & Golf Club with entries closing on April 25. Secure your place for this amazing opportunity now.