Dubai's teenage golfing sensation Josh Hill was paid the ultimate compliment when World No.1 Brooks Koepka revealed that the 15 year old has a better game than he did at the same age.
The Dubai-born Englishman, who is coached at the Claude Harmon Performance Academy at The Els Club, gained the experience of a lifetime yesterday when he played a practice round with the four-time Major champion ahead of his European Tour debut at this week's Abu Dhabi HSBC Championship.
Far from being star struck, Hill used the opportunity to mine as much information from his esteemed playing partner as possible and even came out on top in a mini-match play showdown.
"Josh is a good player, hopefully he learned something," said Koepka who this week is making his first professional start since re-aggravating a knee injury which caused him to withdraw from his title defence at the CJ Cup last October. "He beat me in an eight-hole match yesterday, so he got the better of me, which I'm sure he enjoyed – as he should."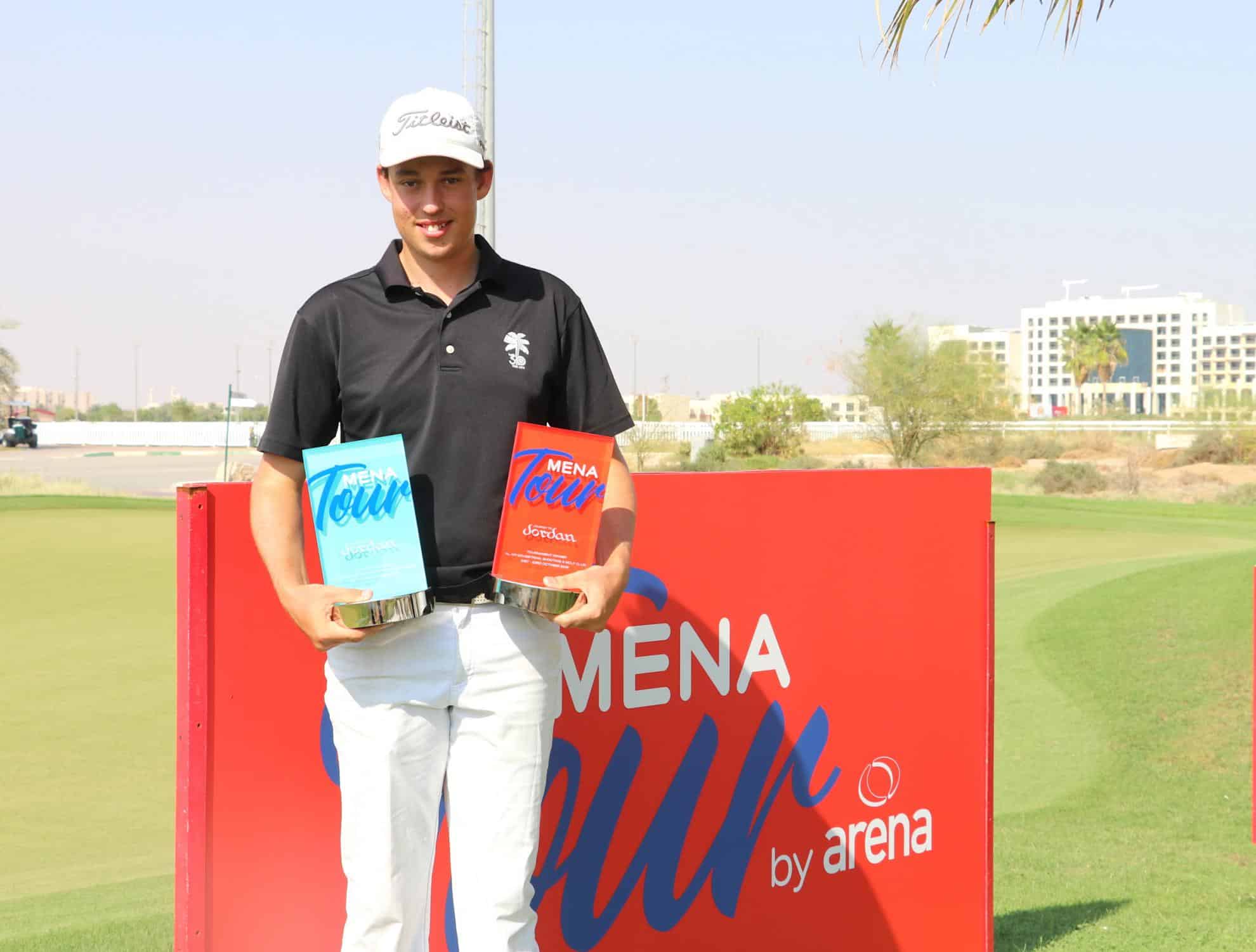 Hill made headlines around the region last year by becoming the youngest winner of an Official World Golf Ranking event when he won the Mena Tour's Al Ain Open before going on to top the Amateur Order of Merit, and after watching him play at close quarters during their practice round, Koepka believes the rising star has a big future ahead of him.
"It's always fun to get to play with these young kids," he said. "You'll really see in ten years, when I'm close to being on my way out, all these kids will be up and winning a bunch. It will be cool to see in the next five, ten years how much Josh progresses.
"My game wasn't as far along as his is, when I was 15, I know that. I didn't get to play many tournaments. When I grew up, we didn't have much money, so we couldn't afford to travel and go play golf. I was working but I was trying to practice too. My game wasn't anything to brag about."
At 15, many teenagers would be tongue-tied when in the company of the current best player on the planet but Hill was just the opposite and it was his inquisitive nature, even more than his impressive all round game, which most impressed Koepka.
"He asked good questions," revealed the 29 year old. "I thought that was important. I think, being so young, if I was in his shoes, I would have been afraid to ask. He wasn't afraid to ask, which I think is very important and very mature for his age.
"He's a good player. Putts it really well. Short game is really good. Strikes it really well. But the questions he was asking about how to handle the week, how to go about being aggressive, when to attack things, when to not – that was impressive. I tried to give him some advice on how to play a little bit and how I go about things. I'm not saying that it's the right way for everybody, but it was just a little bit of insight." – Brooks Koepka on Josh Hill
"You always want to pick a good player's mind. It doesn't matter if you're doing it today. You try to talk to all the guys that have been around, played a long time, and pick their brains. I think it's important, and the fact that he's doing it at 15 is great. If he keeps doing that and keeps progressing as he should, he'll be out here very shortly."