By Stephen Deane, Head Professional, Emirates Golf Club
This month, I'll show you a simple drill which you can easily practice indoors whether at home, work or in the gym.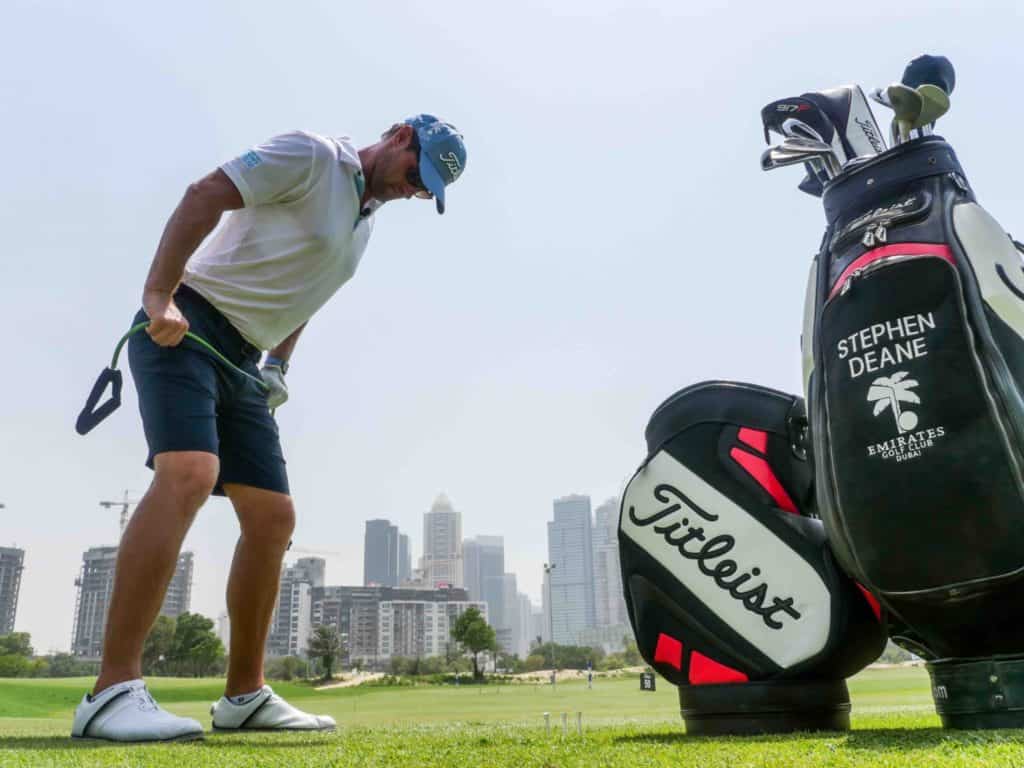 Simply use an exercise elastic and get yourself into correct swing posture by tipping forward from your hip line.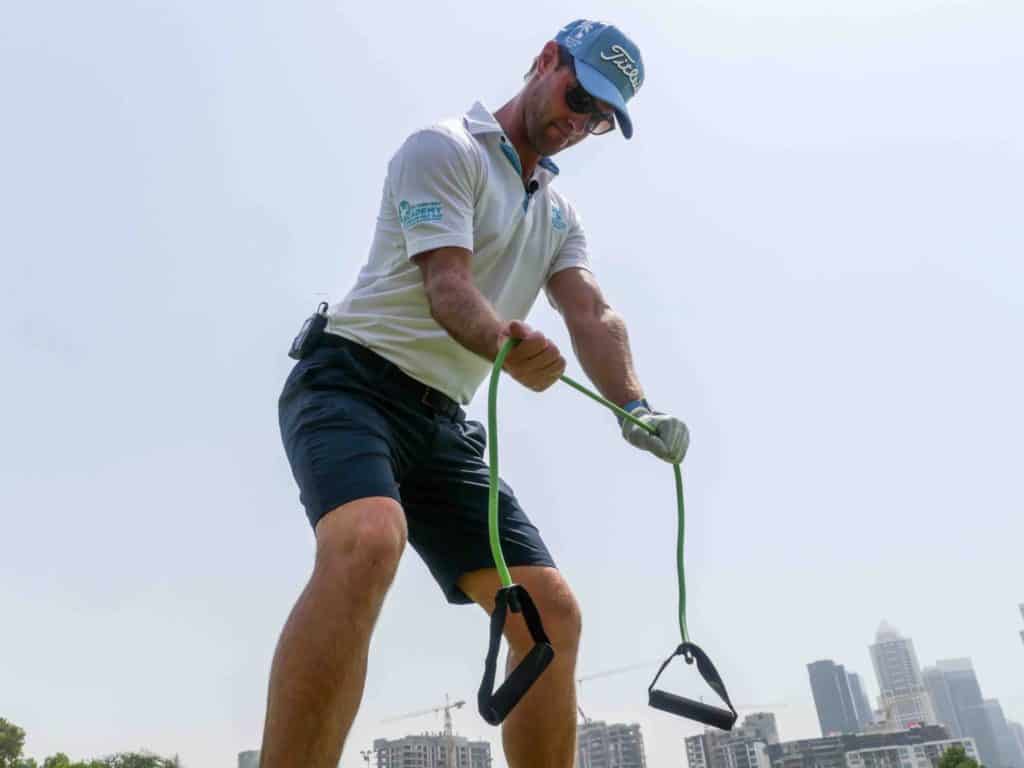 Now let your arms hang directly under your shoulders From here, stretch your hands slightly apart to create some tension and get the muscles working.
We want to set the wrists, fold the elbow and load the shoulders to create consistency in the hand, arm and club mechanics. This exercise allows us to practice this process perfectly.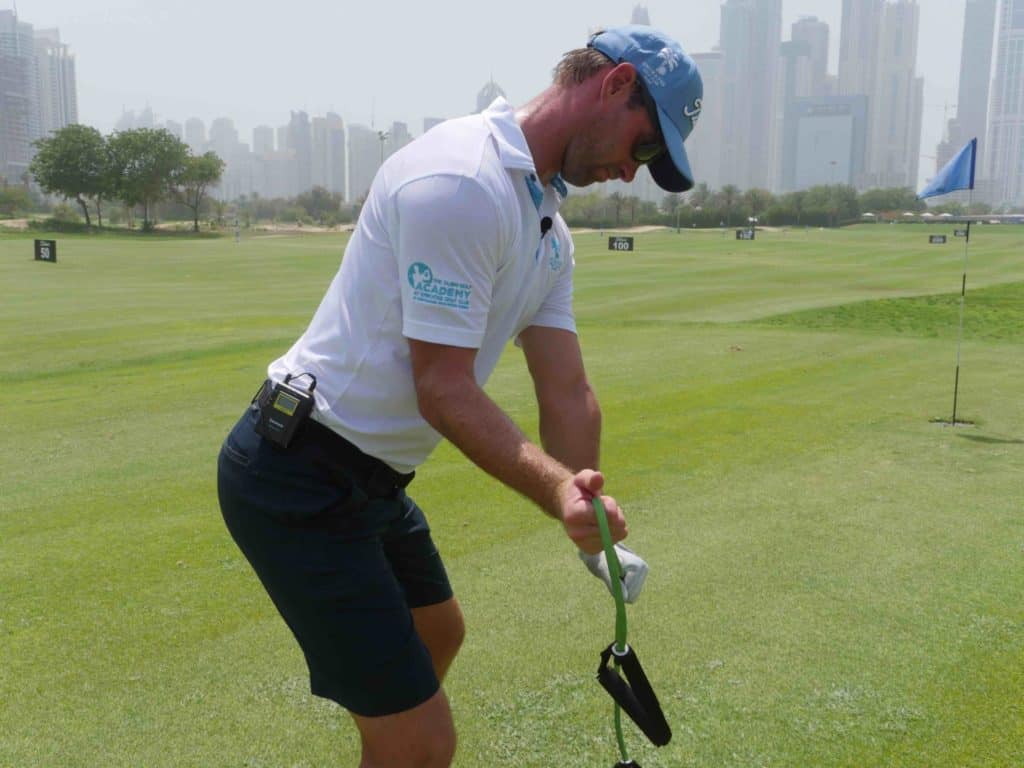 SET THE WRISTS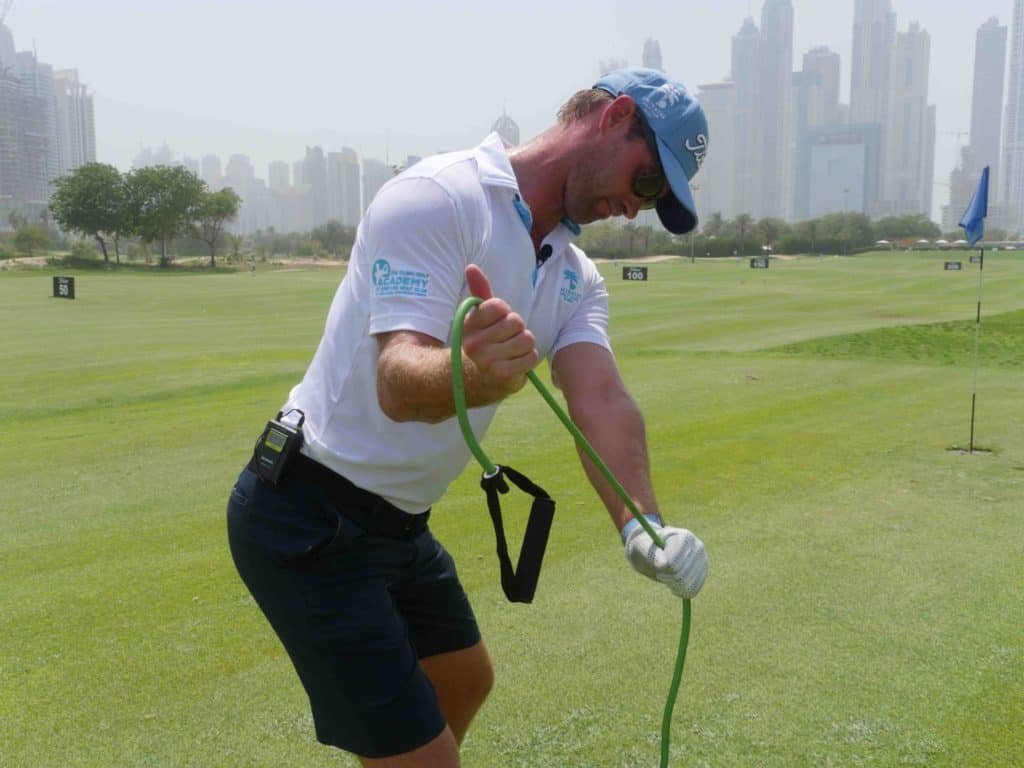 FOLD THE ELBOW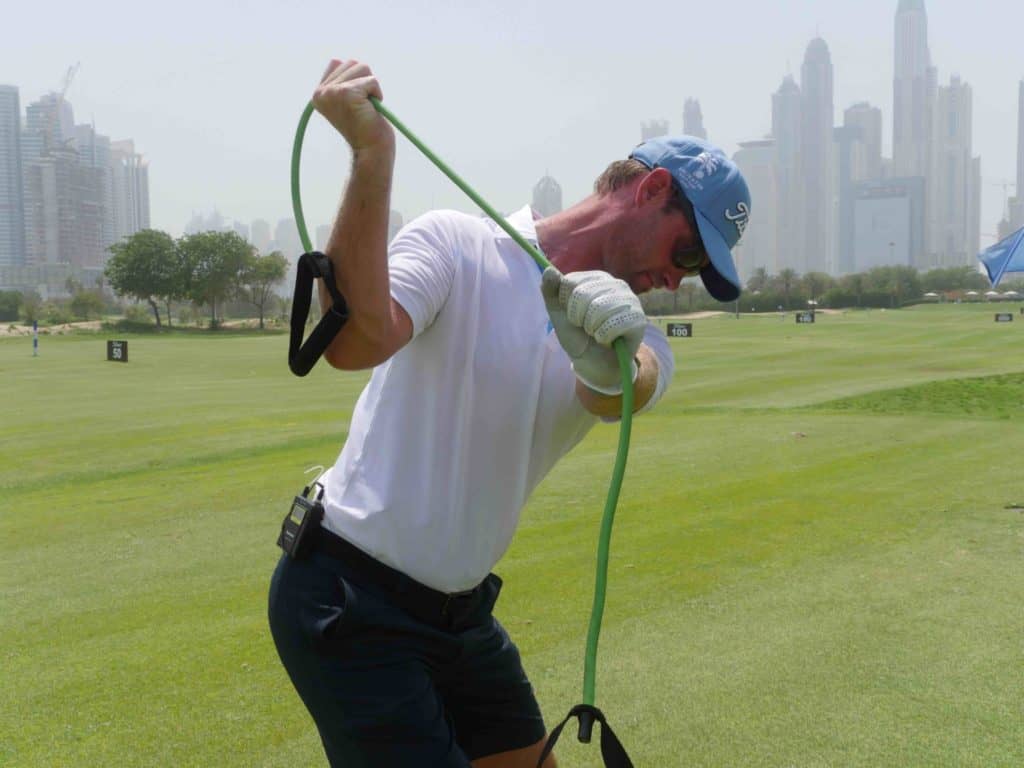 LOAD THE SHOULDER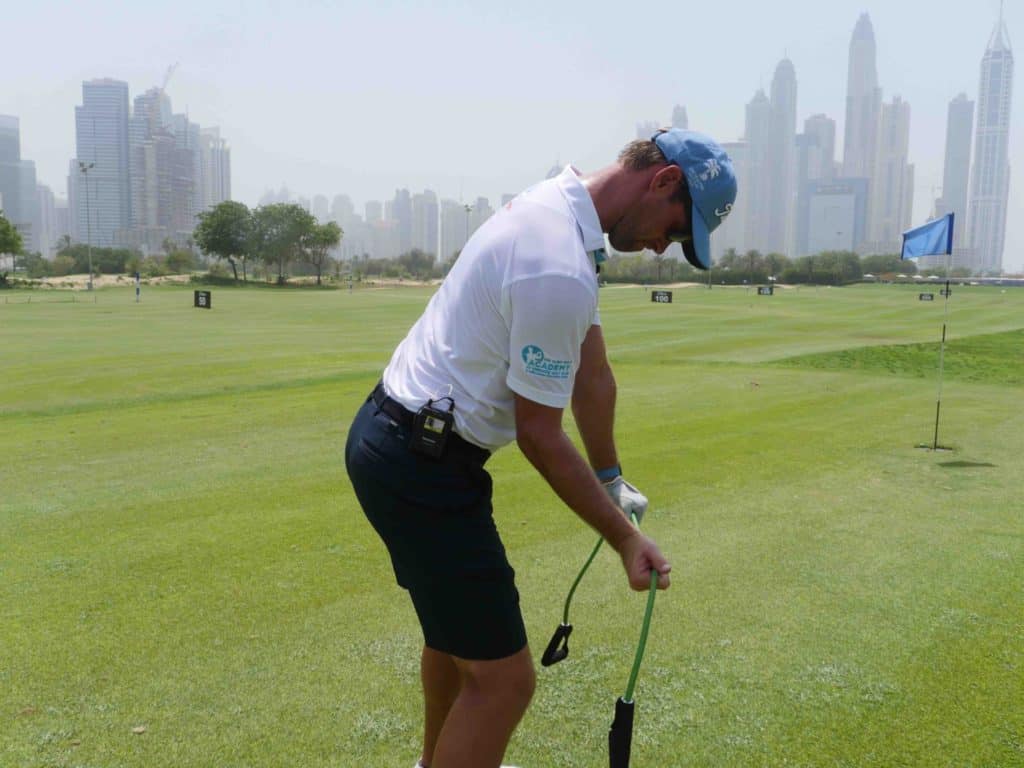 As you come down, hold the tension and throw the hands and arms directly underneath the body. Repeat this for 5 minutes each day and you'll be amazed at the positive effect it has on your game.