With Michael Bolt, PGA Professional 
Far too often we see golfers automatically reach for the driver on par 4's, with little consideration for not only the potential trouble awaiting them, but also the external factors that can directly affect their ability to get close to the hole and make that highly sought-after birdie.
Example
A perfect example to demonstrate this is the short par 4 8th here at Trump International Golf Club, Dubai. Measuring at just over 300 yards, the hole looks fairly simple at first glance, however there is danger awaiting with the fairway and green both protected by undulations and large bunkers.
Use The GPS Systems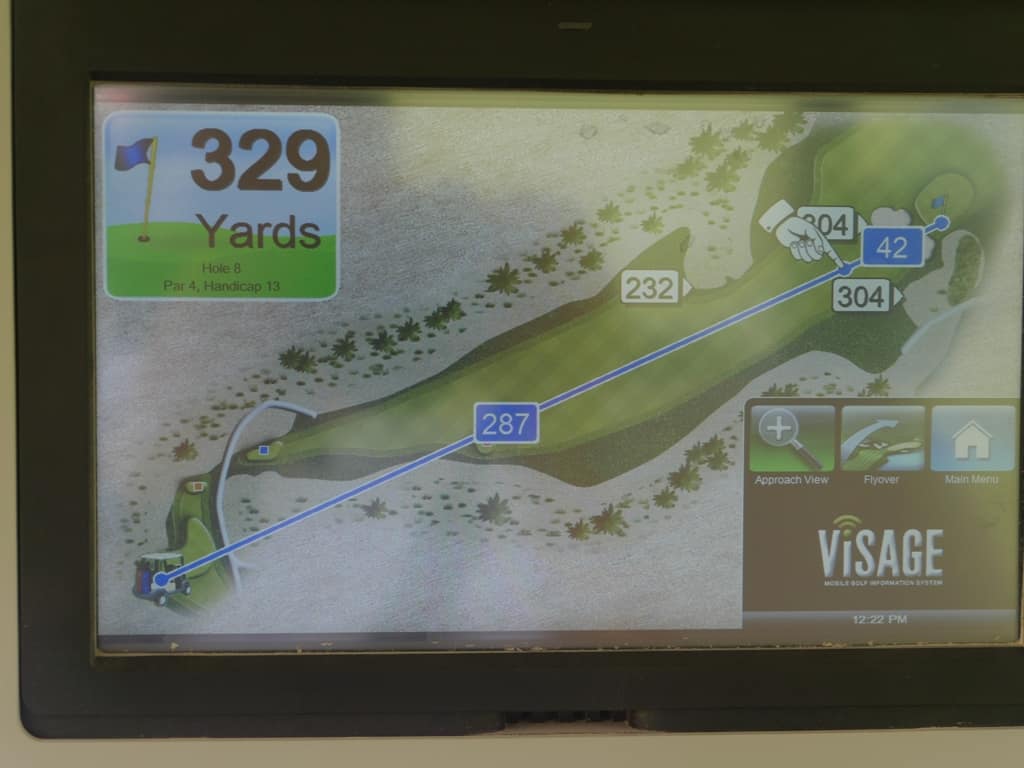 A tool we have wide access to here in the UAE is the GPS systems found in golf carts. The systems not only give us the yardages to the areas that we are trying to avoid, but they also offer other vital information. Initially you can establish the pin position and plan the distance you need to hit from the tee in order to leave yourself a full shot and a desirable yardage, which makes attacking the flag far more manageable.
Dangers Of The Driver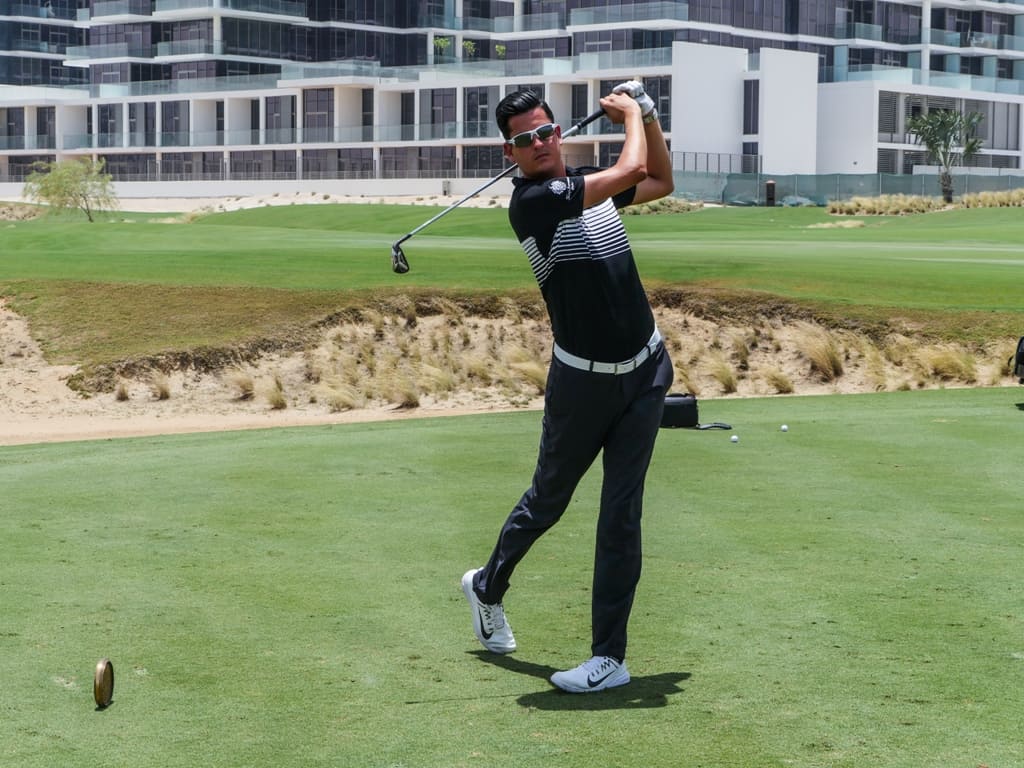 Hitting driver here has a number of disadvantages. The huge fairway bunker is waiting to gather any tee shots hit slightly to the left, with only around a 20-yard gap to feed the ball between the sand trap and desert area to the right of the fairway. If you manage to negotiate the tight fairway and avoid the traps it is likely that you will be left with between a 40 and 65-yard pitch shot to a raised green and a pin position cut very closely to another large bunker. Most golfers will not practice this shot, and it leaves a very fiddly yardage where controlling the spin and distance is extremely difficult.
Hitting a long iron from the tee here has allowed me to hit short of, and completely eliminate the bunker, whilst leaving me 100 yards from the middle of the fairway. By finding the short grass I now have a full shot with a Sand Wedge, allowing me to control the strike and leaving the best chance of stopping the ball quickly and getting close to this tricky flag position.
Review: Try and plan your way from tee to green and plot the easiest route for you to not only eliminate trouble from the tee box, but also hit shots close into difficult flag positions.
If you would like to learn more about the shots covered here we would be delighted to see you at the Trump International Golf Academy soon.