Jonathan Craddock has been a professional at the Peter Cowen Academy located at the Emirates Golf Club since 2010, and recently moved to the wonderful facility at Jumeirah Golf Estates, which recently became the newest Peter Cowen Academy. 
Craddock aims to bring with him his Peter Cowen values from the Emirates Golf Club and exercise his 3D knowledge with the newly released 3D packages using advanced technologies in the innovative swing studio suites: "I'm privileged to work with Dubai Golf,  whose members have access to all three of their world class facilities in Jumeirah Golf Estates, Emirates Golf Club and the Dubai Creek Golf and Yacht Club. I'll miss the Emirates Golf Club but look forward to this new opportunity," said Craddock about the new position in Dubai. 
With the Race To Dubai tournament preparation underway at Jumeirah Golf Estates, Craddock reminisced about one of his favourite tournament highlights from the European Tour's season-ending DP World Tour Championship: "I remember a shot played by one of my favourite strikers of the golf ball Henrik Stenson." In 2013, Stenson capped a stunning season topping both the PGA Tour and European Tour year-long standings with a 3-wood from the fairway to set up a tap in eagle on 18.  
Here, Craddock explains a signature Peter Cowen drill that will help you create more consistent long irons and woods, by improving the efficiency movement, creating a higher percentage of centered hits, which in turn not only increases consistency, but improves distance. 
Drill
Stand with at least a double-width driver stance.
Tilt from the hips.
Pretend your belt line is a bucket of water and you are trying to tip the water out of the bucket.
Flex the knees slightly.
Load the backswing and give it a whack.

 
---
This drill will enable stability and give you a sense of using your muscles as opposed to using your mass, which will help move the golf club whilst maintaining your balance points. I explain more in the full video where I am on the 18th of the Earth course with the K-Vest 3D system. Many golfers create solid movements on the range but gathering data in real game situations on the golf course is a very useful tool.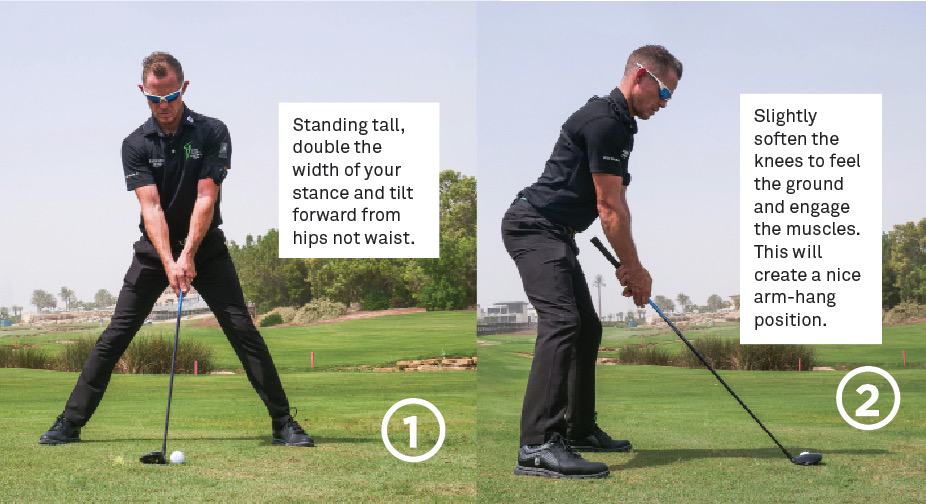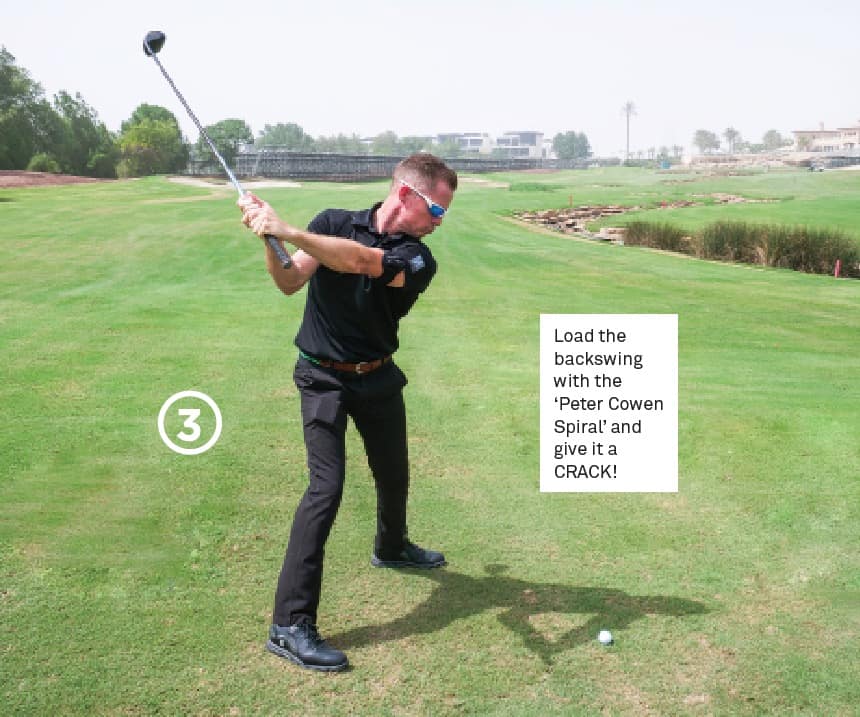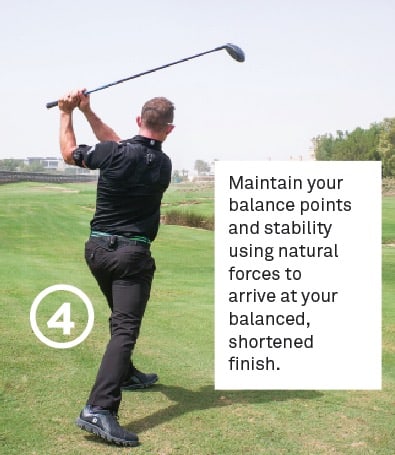 Watch the video to find out more or if you would like to have your game analysed contact [email protected]