By Sven Nielsen  – Head Golf Professional, Trump International Golf Club Dubai – @svennielsenpga
Gaining consistency in strike quality should be one of the main goals for every golfer. Striking the ball in the middle of the clubface more often will lead to improved ball flight and consistency in the direction of your golf shots.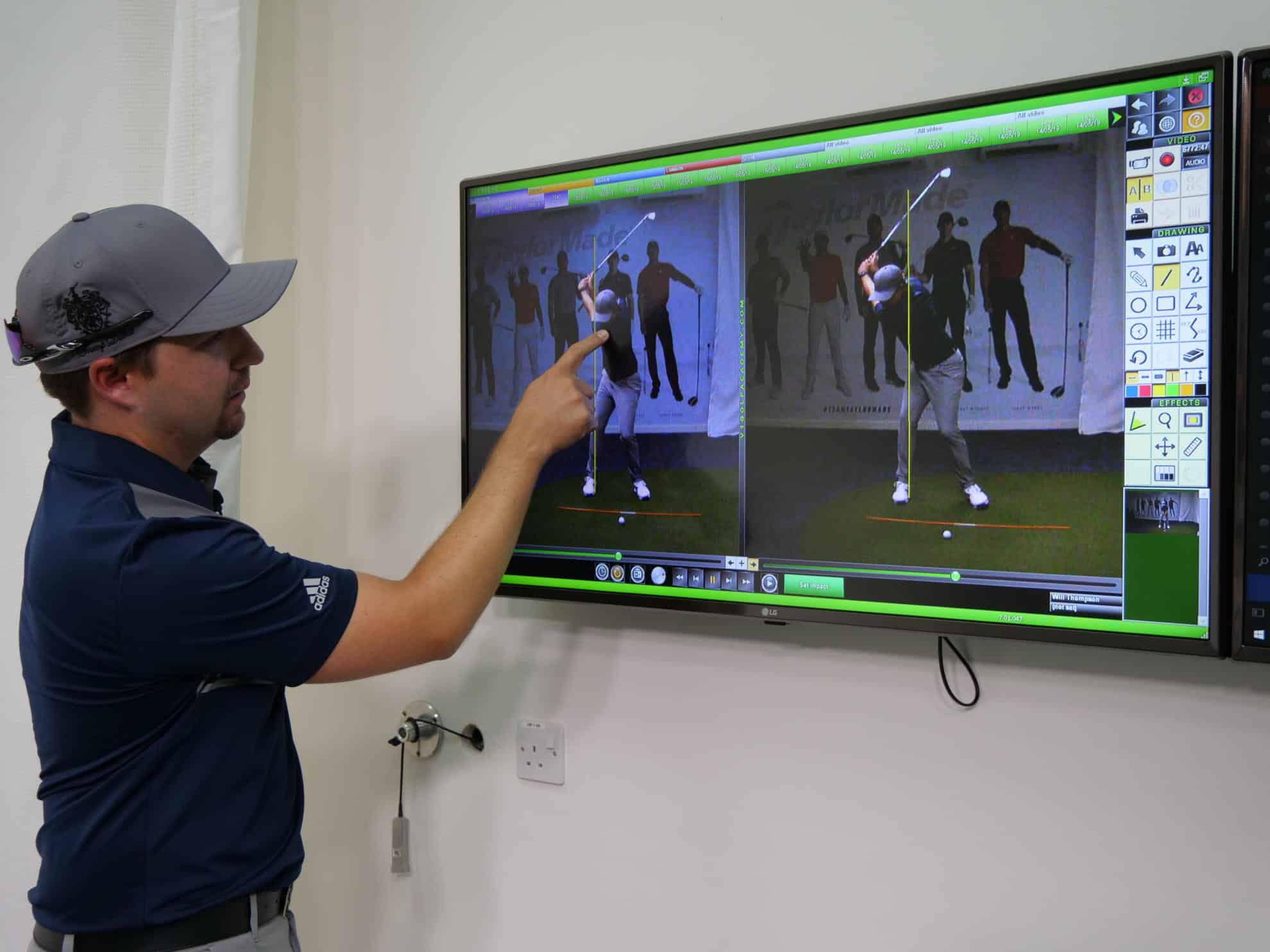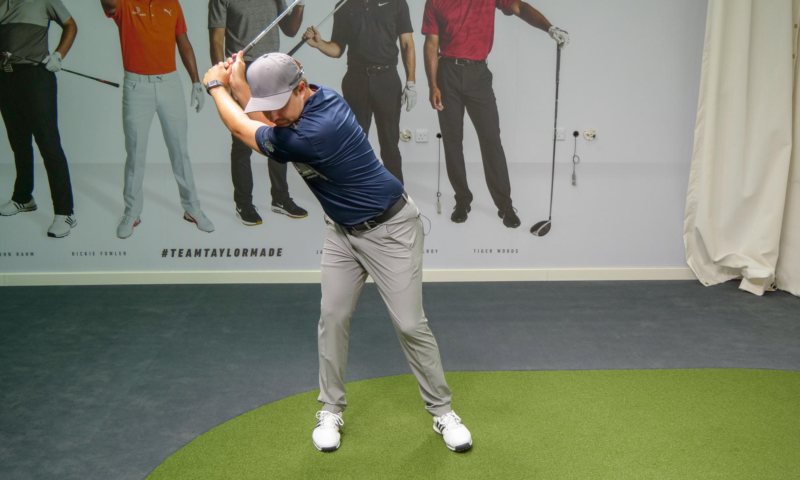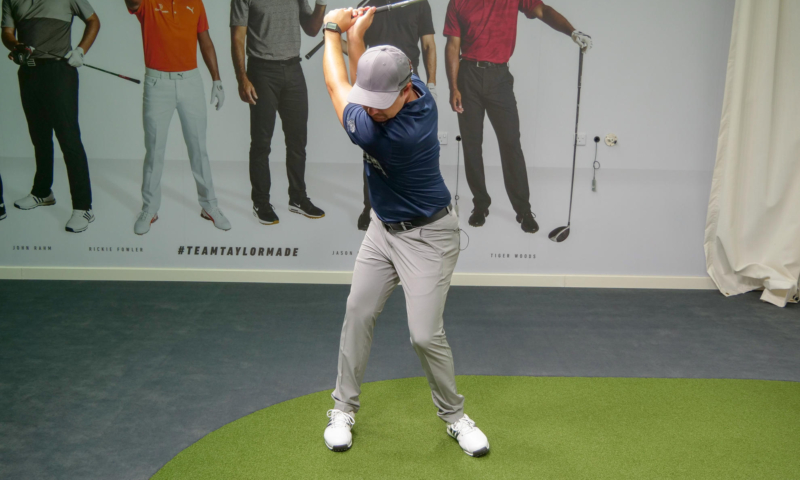 Here we look at the body movements in the backswing that can help you create a better, more consistent strike. A movement I've seen in a lot of my students is when the upper body has moved away from the target, making the head move outside the boundary of my feet width, as you will see with the 'Before' picture. This will create an issue with your strike consistency.
A drill to fix this:
Take your golf set-up position in a door frame and cross your arms on your chest. As you will see in the picture, my right ear (for the right handed golfer) is close to the door frame, about an inch away from it. This will now restrict your head from moving outside your feet width lines, but it will also help you to rotate your upper body properly.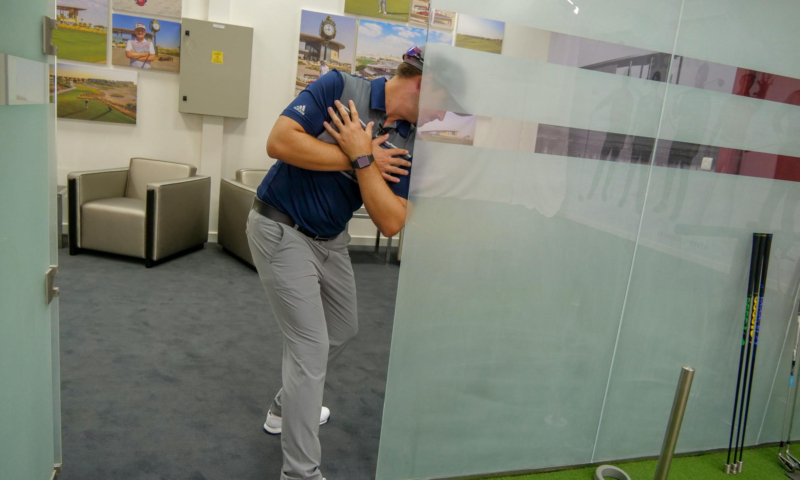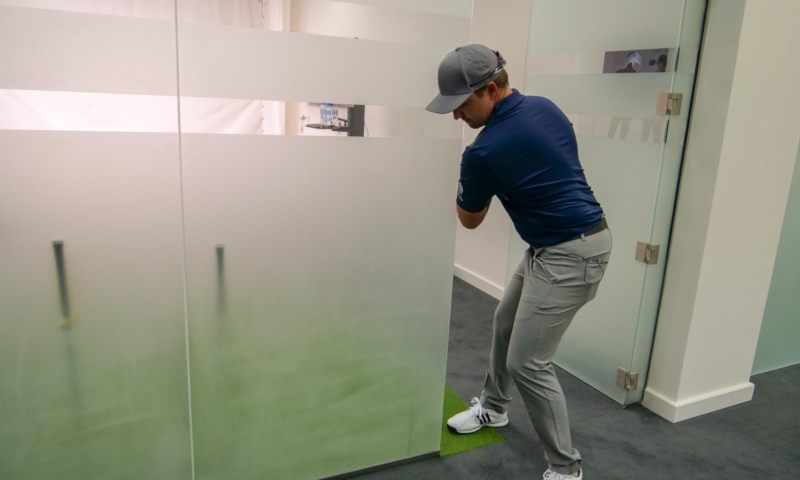 Practicing this will help you to create the correct body movements on the backswing and help you improve your strike consistency.
For more information on our amazing summer packages, indoor virtual golf or tuition in general. Please contact one of the professionals at the Trump Dubai, Golf Performance Academy, and we will look forward to helping you with your game.