Three years ago, Rayhan Thomas teed it up alongside the world's best in the Abu Dhabi HSBC Championship presented by EGA and was the most talked-about golfer in the region with an exciting career expected for the 17-year-old.
He then made the cut the following week in the OMEGA Dubai Desert Classic and later that year caused even more people to pay attention when he shot nine consecutive birdies on the MENA Tour to equal the world record for an Official World Golf Ranking event.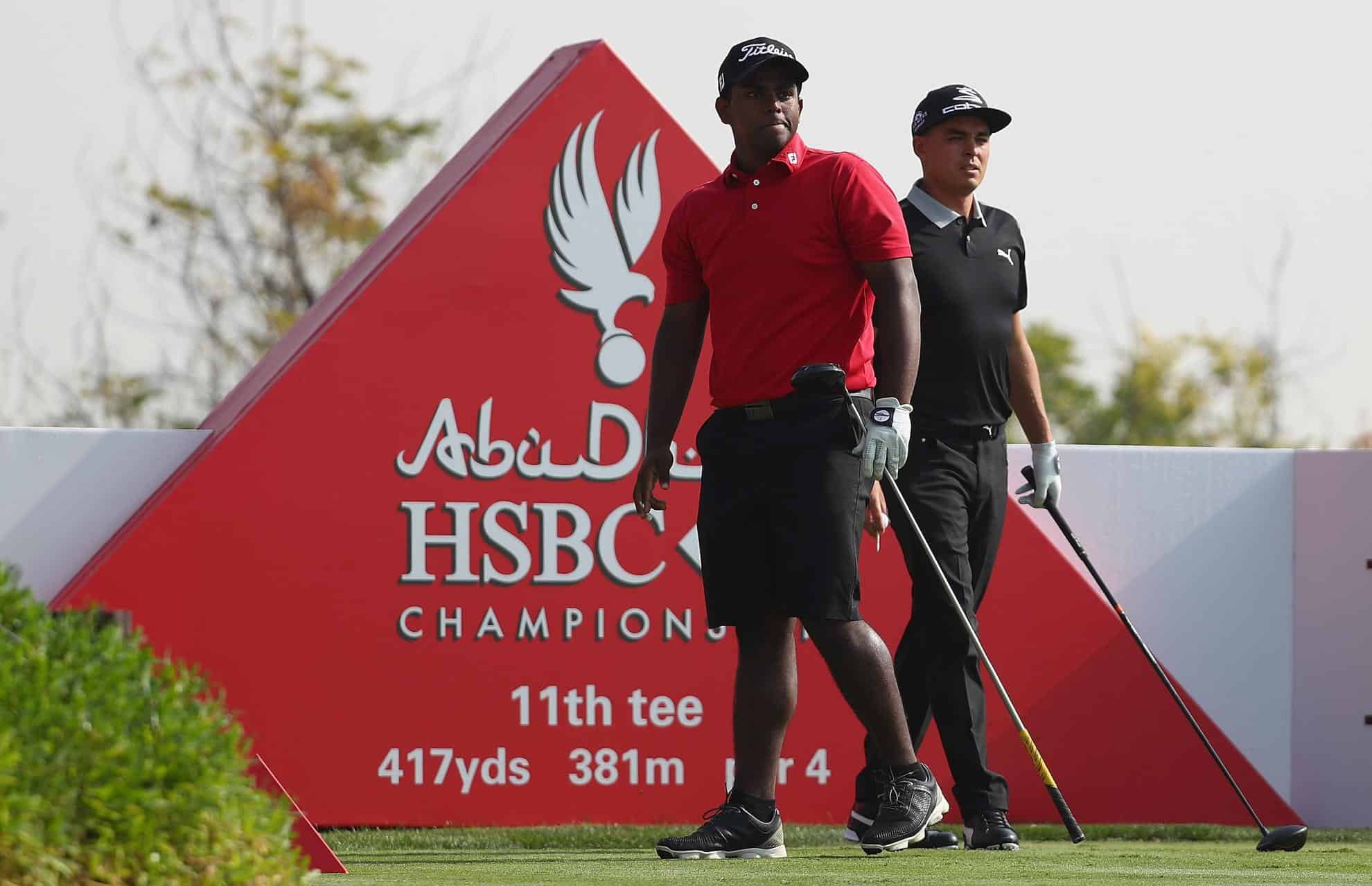 Late last year, Thomas, now 20, decided to head over to America for a golf scholarship at the celebrated Oklahoma State University (OSU). Their rich list of alumni includes World No.22 Rickie Fowler, PGA Tour hotshot Matthew Wolff and former No.1 amateur in the world Viktor Hovland. The latter is making his debut in Abu Dhabi this week and reflects on what it was like going to Oklahoma State and how it can help take Rayhan to the next level in his glowing golf career.
"We think about Oklahoma Golf in a unique way," says the 22 year old who was victorious in the Hero Challenge at Yas Marina last night. "It is like an elite fraternity so hopefully Rayhan is getting there with that mentality.
"I imagine he's a very good player having grown up in the UAE but he's probably not had the same depth of competition as he would if he was brought up in the USA so for him to get out of his comfort zone and see a different place and compete on different courses, he's going to become more versatile and more comfortable competing and beating everyone hopefully."
Previously ranked 11th in the amateur game, it will be intriguing to see what the future holds for the Indian that's lit up the UAE golf scene for so long and will be looking to emulate the likes of Hovland and Fowler and be a famous name that's associated with OSU.