Golf is much more than just a game to Ali Saif bin Sumadiaa. Despite only picking up a golf club for the first time two months ago, the 14-year-old Emirati has quickly fallen in love with the sport and is eagerly counting down the days until he tees off at the Special Olympics World Games Abu Dhabi 2019.
"I love golf and have been playing since September, it's literally the best," said the UAE Special Olympics Athlete who has seen his golfing skills develop rapidly in a short space of time, much to the delight of his family, teammates and coaches.
"My whole team are my friends and I love being part of the team. My aim is to be in first place and get a medal," said Ali, adding: "My mum and dad are so proud."
Ali joined other members of the UAE Special Olympics Golf Team at a golf session held recently at the Els Club in Dubai Sports City.
The event, in line with Abu Dhabi's commitment to hosting the most unified Games in the 50-year history of Special Olympics, saw Special Olympics athletes play a few fun-filled rounds of golf alongside players without intellectual disabilities and expert coaches.
As well as building a sense of camaraderie between the athletes, the session helped members of the UAE Special Olympics Golf Team improve their technique and overall skills on the golf course due to a coaching session put on by Natalie Goodall, teaching professional from the Butch Harmon School of Golf, which will help them to achieve their goals next March at the World Games Abu Dhabi.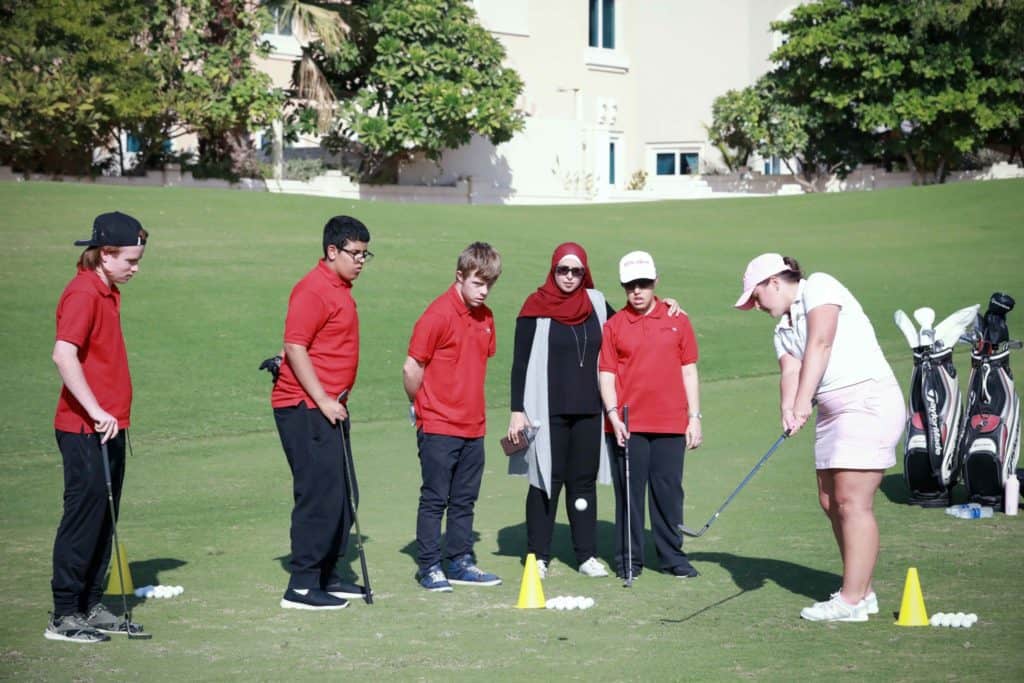 Under the patronage of His Highness Sheikh Mohamed bin Zayed Al Nahyan, the Crown Prince of Abu Dhabi and Deputy Supreme Commander of the UAE's Armed Forces, Special Olympics World Games Abu Dhabi 2019 is an integral part of a series of planned initiatives to expand opportunities for people of determination in line with Abu Dhabi and the UAE's shared vision of a unified and inclusive society.
This commitment to empowering people of determination, coupled with hosting Special Olympics World Games Abu Dhabi 2019, has seen the UAE take an active role on a global stage to promote the power of sport to transform lives and its values around tolerance and humanitarian development.
UAE national team golfer Omar Bastaki said he jumped at the opportunity to work with the Special Olympics athletes as one of the team's unified partners. The experience has changed the way he views people with intellectual disabilities, the game of golf and even himself.
"I spend my days playing with professionals who are really good golfers, but when you get to see these young adults play it's really something great," said the 33-year-old. "They're incredibly talented and have hidden skills that come out while you're teaching them.
"Working with the Special Olympics athletes teaches you to be open-minded and I think that's the biggest thing – it puts your feet on the ground, it makes you a better person, a better player. I'm only 33, but I think I'm understanding life a bit more every time I play with these guys."
Omar's role in the team sees him work closely with Vincent Baur from Germany, one of the expatriate Special Olympics athletes who will proudly represent the UAE at the World Games Abu Dhabi.
"My role as a unified partner player is to guide Vincent, to coach him and to partner with him during the tournament. I'm working to help make him as consistent as he can be," added Omar.
As a 'level 2' Special Olympics athlete, Vincent has proven himself to be a naturally skilled golfer. His work with Omar and his teammates has helped to develop his game greatly.
"I started playing golf when I was 16 in Germany," said Vincent. "I moved to Abu Dhabi 4 years ago in 2014. I love football and basketball, but golf is my favourite."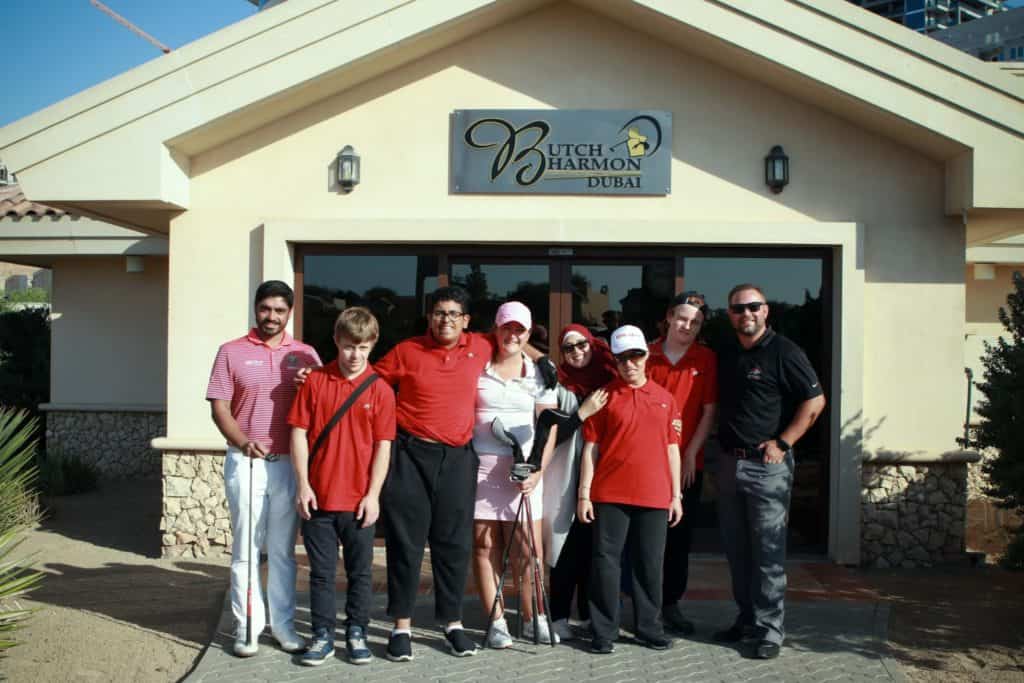 Ali and Vincent are joined on the UAE Special Olympics Golf Team by American athlete Gabrille Snowden and Pieter Snyman, from South Africa.
"I enjoy golf and have made lots of great new friends," said Gabrille, 24. "I'm really looking forward to the World Games."
I've been playing golf for a year now and I enjoy it," said Pieter. "The thing I enjoy most is meeting new people and the people I play with. I've made lots of good friends."
The 16-year-old admits to being nervous ahead of the start of the World Games Abu Dhabi but is also excited to compete alongside his friends on the global stage.
"I'm nervous because the World Games are during school time, but they are sending me work to do," said Pieter. "It's cool but it will be hard. I don't really have any achievements yet but after the World Games I will and that's great."
Rahma Ismail shares coaching duties with Omar and is proud of the way the young golfers have progressed so far and how UAE society as a whole is fully supportive of the athletes taking part in the Special Olympics and people of determination in general.
"I have been coaching since September, so it's not been that long, but it's been quite an experience," said Rahma, 26. "I feel like I've learnt the sport as the athletes were learning. They are my inspiration.
"In the UAE, people of determination can work, they can go out and be a part of the community. They're accepted and included.
"What I am looking forward to the most about the World Games is to have the team feel like they can do whatever they want and be whoever they want just like any other person," said Rahma. "It's not really about winning, it's more about them feeling like they can do whatever they want."