Thomas Bjørn fulfils a life-long ambition later this month when he leads the European Ryder Cup team into the biennial clash against the United States in Paris. With both teams yet to be finalised ahead of the contest, Bjørn is quietly confident and knows that whoever makes the team – for both sides – will play their part in yet another memorable edition of one of the greatest sporting events in the world.
After almost two years of preparation, European Ryder Cup Captain Thomas Bjørn is ready for what lies ahead and he's eager to get down to business. At the time of writing the qualification for Bjørn's side had yet to be completed and there's still the matter of choosing his vital four Captain's Picks to conclude the 12-man line-up. The Dane knows that the Picks could be the key to success or failure, but he's at ease with how the cards are currently stacked.
He says: "European golf is in a good position at the moment, and there will be 24 guys who are going to be very much close to the top of the World Rankings, playing in The Ryder Cup – and that's going to make for one hell of a contest.
"Sitting on the sidelines watching everything unfold has been interesting, and I feel like we have been in a good place throughout the qualification period. The players are playing well and their focus was on Major championships and individual achievements, which was music to my ears.
"That's what I wanted them to be doing. I want them to be focused on going out and achieving the things that they want to do as an individual sportsman, and then, as we get a bit closer, we'll start talking about The Ryder Cup. The Ryder Cup is a consequence of success of an individual."
Bjørn himself played in three successful Ryder Cup teams – 1997, 2002 and 2014 – and he's determined to become a victorious Captain, knowing that this is likely to be his only opportunity. In order to achieve his aims he needs all his charges – both rookies and veterans – firing on all cylinders, knowing they will be up against an exceptionally strong United States team.
ROOKIES
Bjørn says: "I look at some of the players currently in the team who are rookies and they have done some pretty amazing things over the last two years, and that stands them well going into a Ryder Cup.
"But I don't look at what happened at Hazeltine and compare the number of rookies who were there and will be in Paris. I look at what's in front of me and how we're going to make this team work the best possible way. When looking at past Ryder Cup experiences, I think that very much depends on the individual player."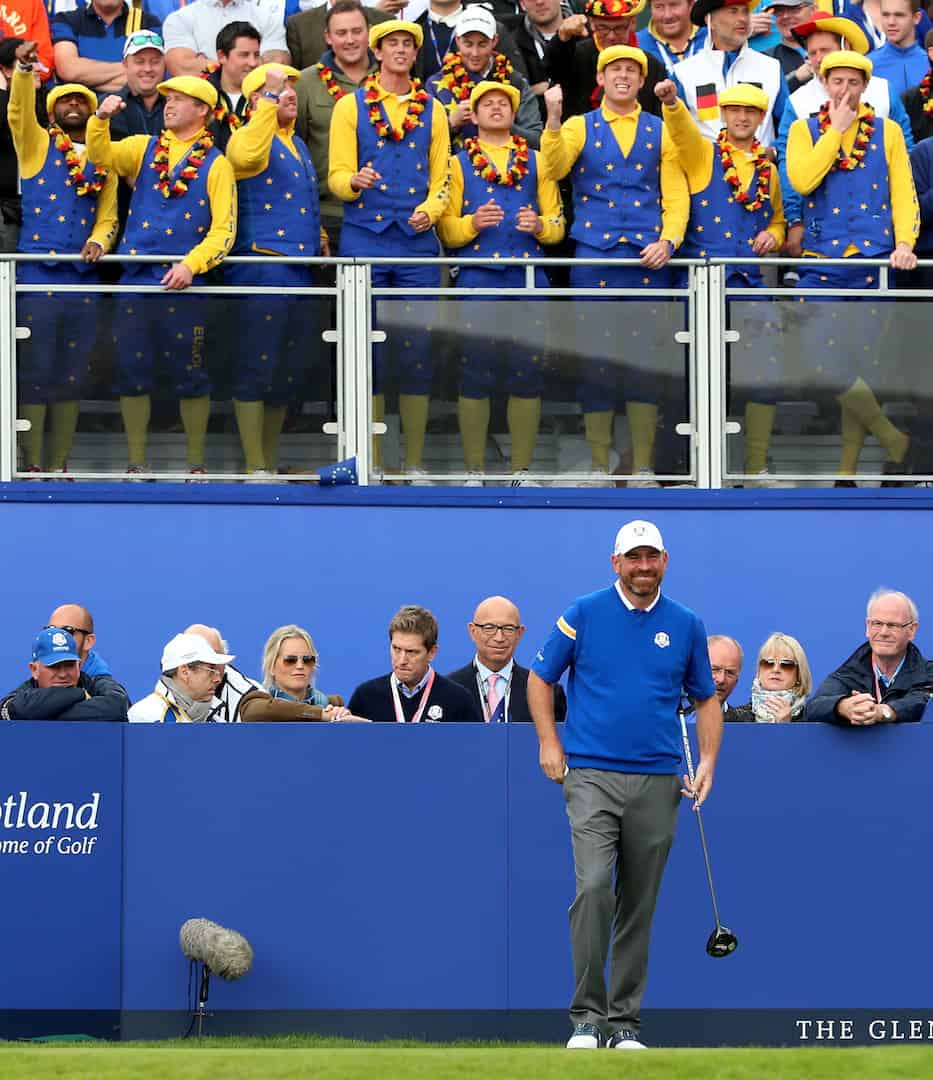 Indeed, two years ago Darren Clarke had five rookies who qualified for his side and he was moved to pick another – the outstanding Belgian, Thomas Pieters – to complete his team. They put up a rousing fight, but the might of Dustin Johnson, Patrick Reed, Jordan Spieth and Brooks Koepka was too much for Europe's young side and Bjørn admits that he will look at a player's Ryder Cup record when assessing his options for the Wild Card selections this time around.
"We're going to have players who have Ryder Cup experience and they have not done very well with it, yet on the other side, we will have players who have the experience of playing The Ryder Cup and done extremely well. If you're going to make those choices, you'll probably end up going with the one who has done the best – he who takes to The Ryder Cup in a special way.
"But the main thing when selecting the Picks is to look at the eight players who have qualified automatically and then match them up with the four picks to give you the strongest possible 12. When you start going through all of this, they all have their pros, and they all have their cons, and then you've got to make a decision from there."
Bjørn has been a Vice Captain four times, at Oakland Hills, Celtic Manor, Medinah and Hazeltine, and with his three appearances as a player he knows never to underestimate the Americans.
"I've been part of Ryder Cups since 1997, and I've not gone into a Ryder Cup where the United States haven't had a great team. So, it isn't going to come as a surprise to me or to the team that's going to play for the European side, that the American team is going to be dangerous."
BULLISH
Bjørn is also bullish about the fact that despite the Americans boasting more Major champions and with players higher in the current World Ranking, none of his team will feel out of place when they go toe-to-toe in match play.
"These guys know each other so well. They play together pretty much every week now, and both teams are going to relish the chance of having a go at each other in this Ryder Cup, he said. "Both teams are going to be great, and it's pretty much a case of 'Let's get out and do the job on the golf course and see who comes out on top."
One thing Bjørn is happy with, is the choice of venue for this year's Ryder Cup. Le Golf National has hosted the Open de France for more than 20 years and the last two winners of the event – Tommy Fleetwood and Alex Noren – are both within a pitching wedge of making his team.
HOME ADVANTAGE
"The guys who play in Europe always say that it's one of the best venues on Tour. It's not a big, long golf course. I compare it a lot to TPC Sawgrass at The Players Championship and the way that it makes you have to think, and the way you have to play yourself around the golf course. It really is a thinker's golf course and a ball-striker's course, as well. It just asks questions of everything in your game."
There has been some construction work on the course since the announcement was first made that Le Golf National would host The Ryder Cup and Bjørn is delighted with how that has gone.
"The golf course is probably more back to the way it used to be," he says. "A lot of work has taken place over the last two or three years that included rebuilding and reshaping the surrounding areas, so it could be ready to host an event like The Ryder Cup. The way it looks now is probably more like the way I remember it, the way it was when I first played in the French Open back in the mid-1990s and throughout the 2000s."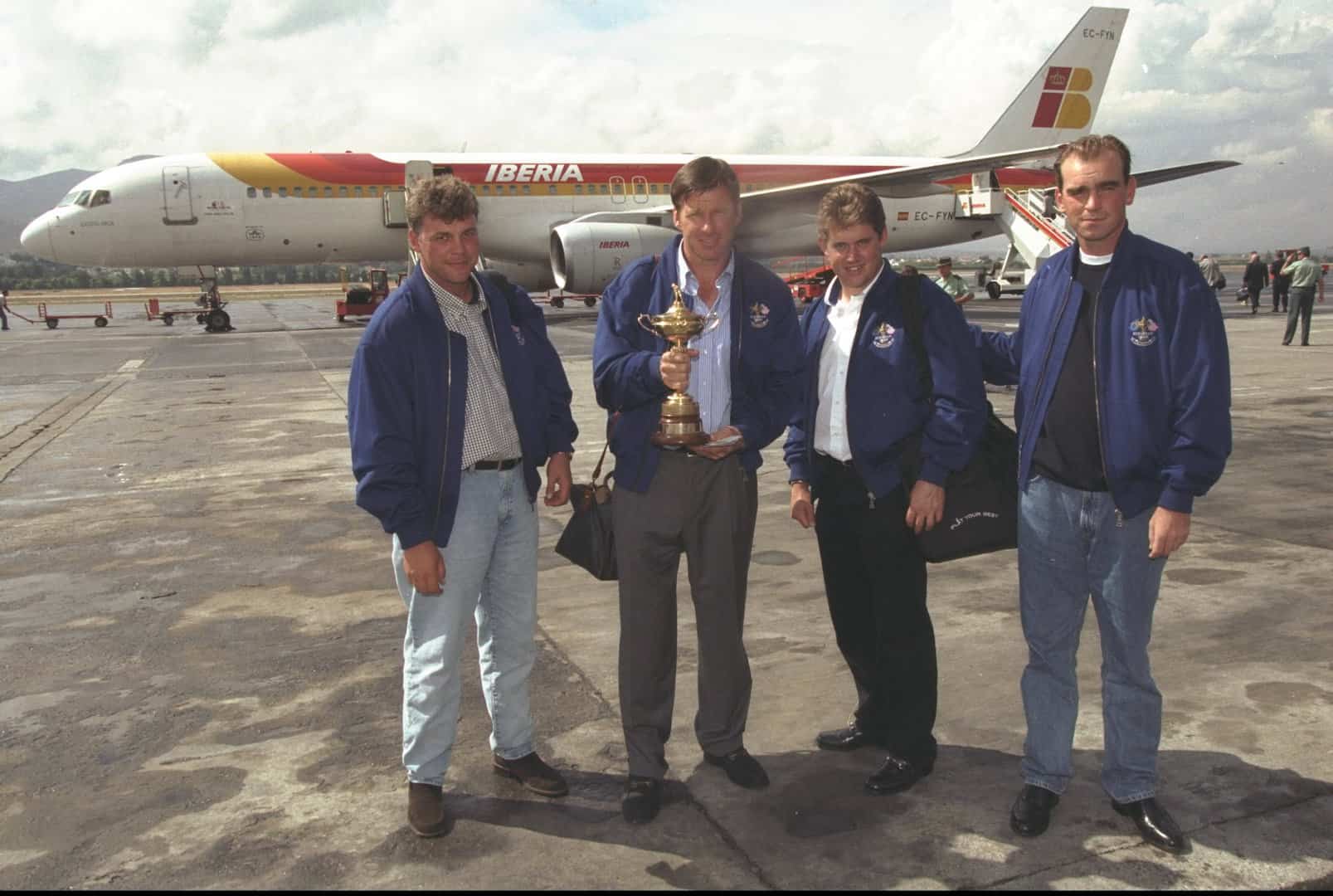 Despite the home advantage, and with many of the Europeans having experience of the nuances of Le Golf National year after year, Bjørn is quick to dismiss that course knowledge will play a huge role in the outcome of the matches.
"Obviously, it doesn't hurt to have a good record on the course where The Ryder Cup is being played, but I would say that when we take the best players in the world and put them on any golf course at any given moment in time, they're going to find their way around," he said. "But in this event, as in any sporting event, there will be a home advantage because the crowds are going to be bigger supporting the home side. They are going to be behind us in France."
One player who is likely to feature as a player – despite being named by Jim Furyk as one of his Vice Captains earlier this year – is Tiger Woods. The 14-times Major winner has been in impressive form over the summer and finished 11th on the Ryder Cup points list, despite playing fewer events than many of his fellow competitors. Many are predicting that Furyk will choose Woods as one of his four Wild Cards. Woods is definitely going to be at The Ryder Cup – either as a player or a Vice Captain – and Bjørn will be happy to welcome him to the event in France.
SPECIAL
"If Tiger was included in the US Team it would be great for the game of golf because of what he brings to the game – he's always something special," said Bjørn. "The buzz he created at The Open Championship when he was in contention, and the buzz he generated at the US PGA Championship just brings something extra. That would be great for the atmosphere at The Ryder Cup as well."
Bjørn has history with Woods, having played four days with him at the Dubai Desert Classic in 2001 and outscoring the American with a nerveless final round display, coming from one stroke behind to win by two. That was one of 15 wins on the European Tour and Bjørn can proudly look back on his achievements.
"I always look at my career and think that, without becoming too philosophical about it, where I came from and the situation I started out in, trying to get on the European Tour and trying to win my first golf tournament, that was pretty much the goal and the end goal of my career. Obviously, your goals change as your career evolves in front of you. I had no dreams and no aspirations of becoming a player that could win as many times as I did and play in Ryder Cups.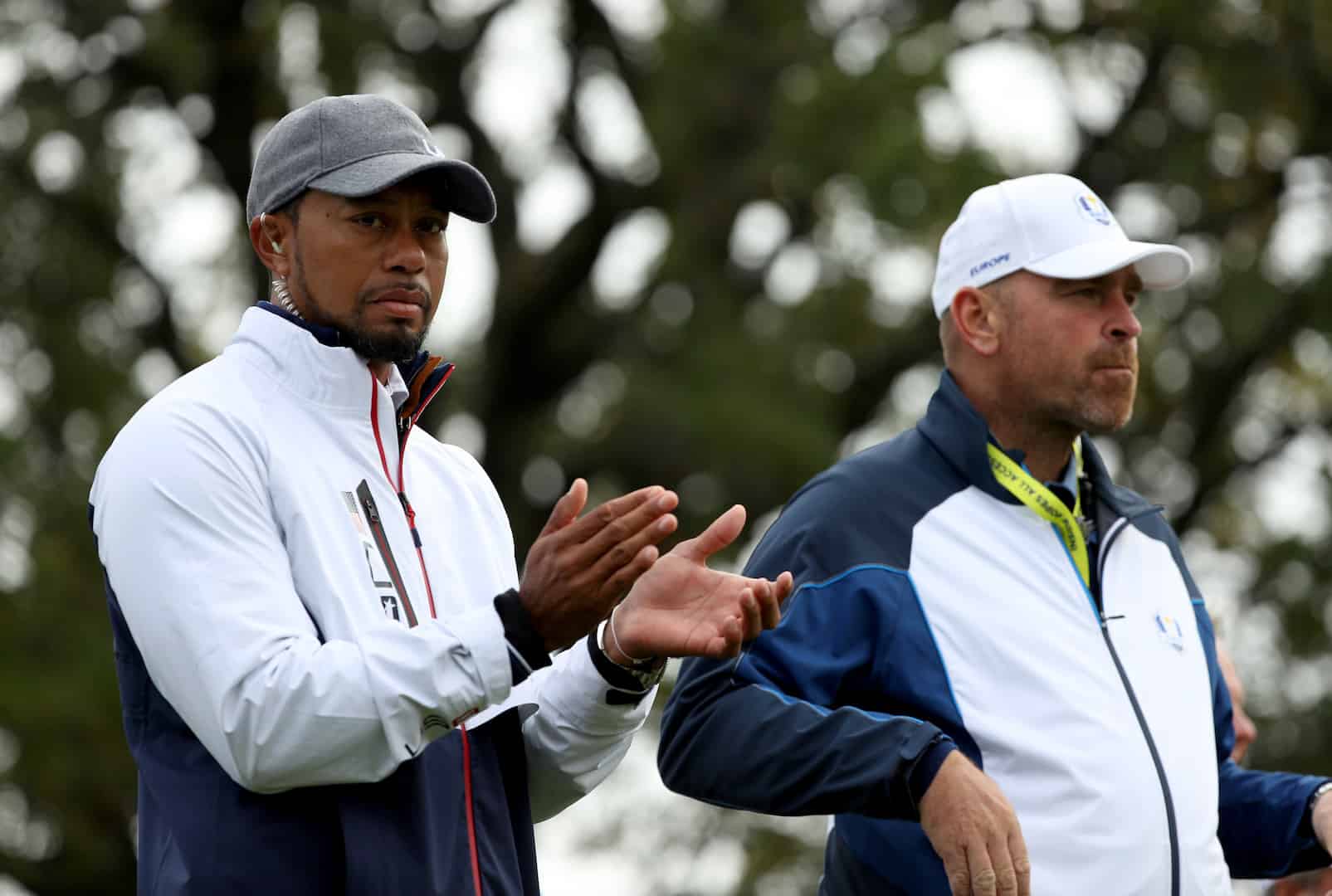 "Looking back to where I was, when I was 16 years old and I look at where I am now, I think, 'well, I have way, way over-achieved on what I set out to do'. But then I could look at it again at some of the moments I lived through and the player I became, and I probably think, well, you probably under-achieved. Somewhere along the way I probably didn't quite achieve what I could have done.
"But it's been a great ride. It's been something that I've really enjoyed doing. I loved every moment of it. When I finish my career, there will probably be some slight regrets, looking back, but we all have a few of those."
One thing is for certain, Bjørn is set to lead 12 of the best Europeans into a thrilling three-day contest against a heavily fancied United States team, and he is ready to play his part in what will surely be another memorable week that will enter the golfing annals.