Last month Hideki Matsuyama ended Japan's long wait for a men's Major champion as he slipped on the iconic Green Jacket after conquering Augusta National to win the Masters Tournament. The impact is likely to be huge for golf in Japan, both from an economic and participation standpoint, as youngsters swarm to their local course in a bid to become the next big thing.
But while one of those kids may win one of golf's four biggest events in the future, who has the potential to be Japan's next Major star? Step forward Takumi Kanaya.
The 22 year old has already enjoyed plenty of success early in his career having been ranked top of the Official World Amateur Golf Ranking for 55 weeks, winning on the Japan Tour as an amateur and finishing inside the top 10 on his debut at the OMEGA Dubai Desert Classic earlier this year.
After turning professional at the end of 2020, Kanaya secured his second victory since turning professional at last month's Token Homemate Cup – just one week after Matsuyama's historic achievement.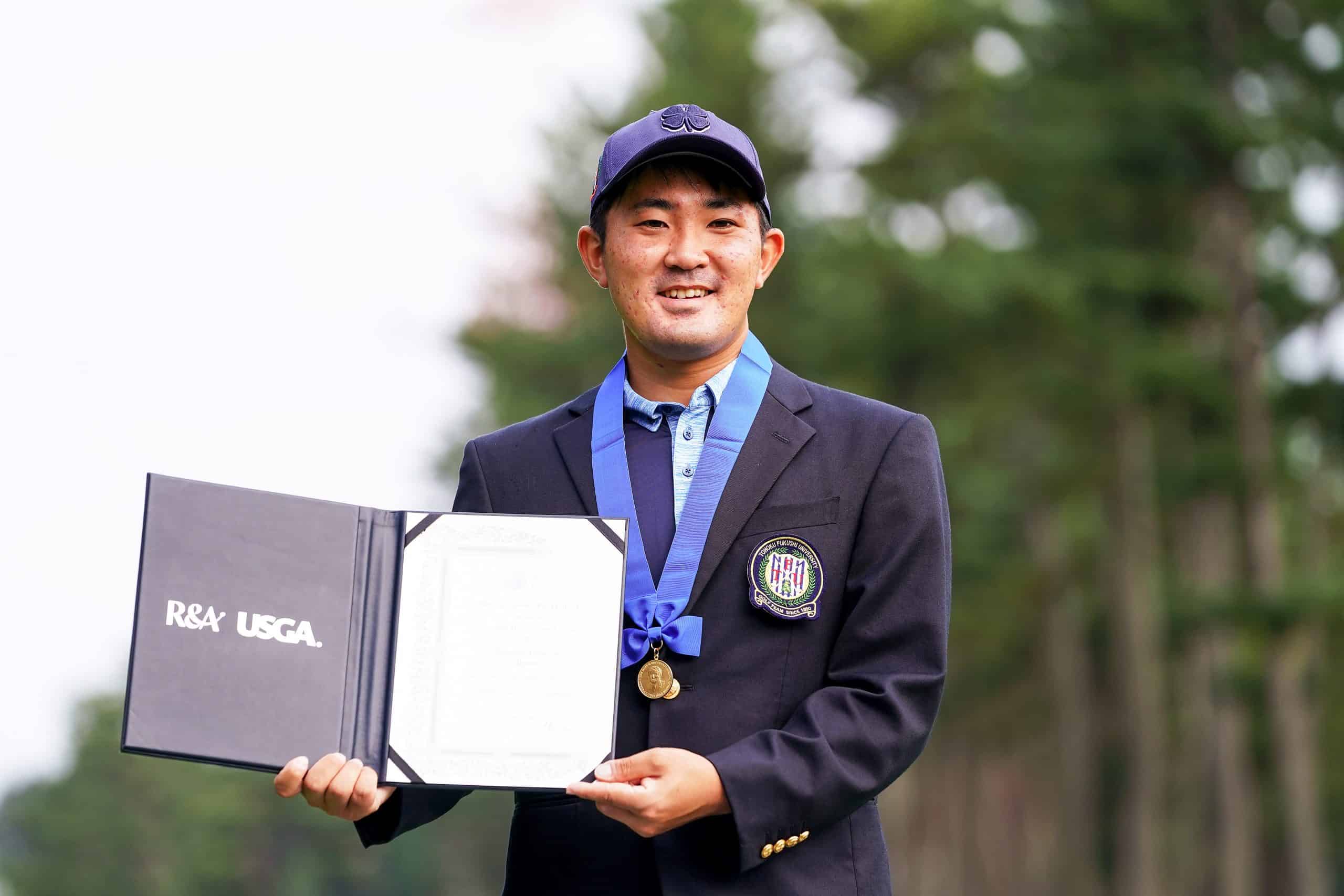 "Hideki's win really motivated me to pull off a victory at the Token Homemate Cup," said Kanaya, who has now won three times on the Japan Tour.
"It was a historic moment for our country – to be the first Japanese male golfer to win a Major is an amazing achievement. I had the biggest respect for Hideki even before he won the Green Jacket. I have always admired him and his work ethic and he has been really supportive towards me.
"We are both alumnus from Tohoku Fukushi University – I spoke with him just after his win to congratulate him and without a doubt he has inspired me to qualify for the Tokyo Olympics to represent Japan together.
"He has always had to deal with the expectation of winning a Major. What he has done is an inspiration to everyone in our country and shown that if you work hard you can achieve your dreams."
Major calling
Three years before Matsuyama's triumph, Kanaya was in the process of securing his place at Augusta National after winning the prestigious Asia-Pacific Amateur Championship – an event Matsuyama won back-to-back in 2009/2010.
Then 20 years old, Kanaya, shot an impressive five under par 65 on the final day to finish at 13-under-par, two shots ahead of Dubai-born Rayhan Thomas and 2018 Asian Games gold medalist Keita Nakajima, to book his place in the following year's Masters and Open at Royal Portrush.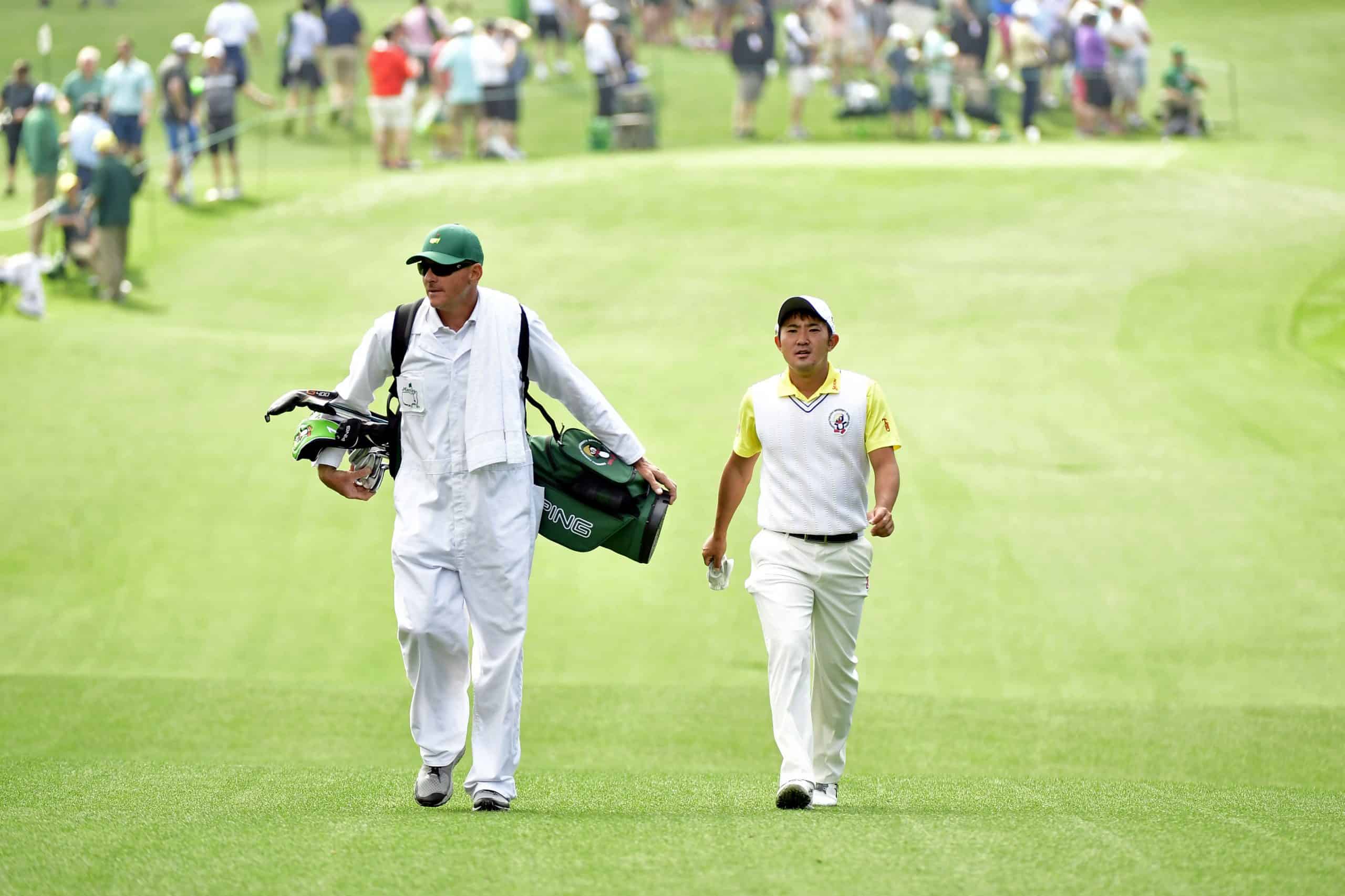 "I played well throughout the day, but I think the key for me was how I kept my calm and composure during the round," he said.
"The win at the Asia-Pacific Amateur at Sentosa was probably the highlight of my amateur career, knowing I would receive invitations to The Masters and The Open. I never expected to play in those events so early in my career, it was just huge."
Kanaya went on to make the cut at The Masters, which included an impressive third round 68, before missing the cut by just one stroke in Northern Ireland.
History maker
Two events after his maiden Open Championship outing, Kanaya was once again following in the footsteps of Matsuyama by winning the Japan Tour's Mitsui Sumitomo VISA Taiheiyo Masters as an amateur, a feat that Matsuyama achieved in 2011.
Last year Kanaya would set his own piece of history for Japanese golf as he became the first player from the country to be awarded the Mark H McCormack Medal for 2020 as the world's top player in the World Amateur Golf Rankings.
As well as earning a spot in this year's Open Championship for collecting the title, he also joined an illustrious list of recipients of the award including Jon Rahm, Patrick Cantlay, Joaquin Niemann and Matthew Fitzpatrick."I was extremely happy and excited because receiving the McCormack Medal was the biggest goal that I had set in my amateur golf career," he said.
"I have to thank everyone who helped me train and compete overseas so I could gain international experience competing in various conditions and raise my World Amateur Golf Ranking."
Another Major appearance followed at Winged Foot at the U.S. Open before Kanaya decided to make the move to the professional ranks – something he would have done sooner if it wasn't for coronavirus.
"I had actually planned to turn pro a little earlier in the year but the pandemic changed everything," he said. "Things happen for a reason and I was able to stay an amateur and win the Mark McCormack Medal and play the U.S. Open.
"Winning the Visa Taiheiyo Masters in November 2019 gave me an exemption on the Japan Tour so I knew I had a place to play when I turned pro. I love Japan but I also want to be an international player so I will try to earn my European Tour card for next year playing on invitations and I would also like to try and win the 2020/21 Japan Tour Order of Merit."
The dream of finishing on top of the Order of Merit edged a step closer to becoming a reality when he claimed his first win as a professional at the Dunlop Phoenix – one of the richest tournaments in Japan that has previously been won by Brooks Koepka, Matsuyama, Seve Ballesteros and Tiger Woods.
"I knew that if I didn't win another title after the Taiheiyo Masters, I wouldn't be able to gain recognition so I really wanted to win as fast as I could," he said.
"So many of the world's greatest players have won this event, so I was honoured to have my name listed among them."
That win saw him surge to the brink of the top 100 on the OWGR and also caught the eye of tournament organisers at the OMEGA Dubai Desert Classic, who extended an invite his way for his debut on the European Tour.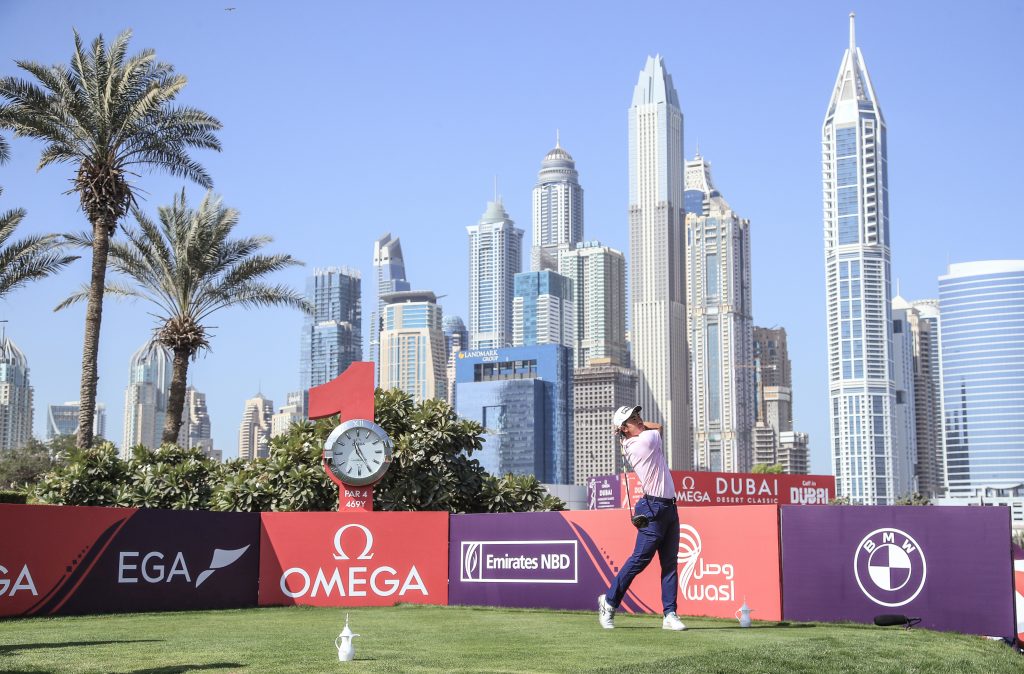 Kanaya mastered his way round the iconic Majlis at Emirates Golf Club to finish tied ninth, which also bagged his spot in the following week's Saudi International.
"I was very grateful to receive an invitation to such a prestigious event," he said. "It was a great experience on a great course and hopefully I can play well enough to return next year and see a little more of Dubai."
Big dreams
His third Japan Tour triumph last month pushed him up to 76th in the world, which should see him receive an invite to this month's US PGA Championship. It's the final one missing from the Major puzzle and a good showing at Kiawah Island would bank more vital world ranking points to aid his short term goals.
"I want to end 2021 in the top 50 in the World Ranking to earn a spot in The Masters next April," he said. "Playing there with Hideki as defending champion would be great. On top of that I would love to represent Japan at this summer's Olympics. It's always a huge honour to represent your country but, obviously, to do this in Tokyo would be amazing given the spotlight on golf after Hideki's brilliant win."
Japan may have waited a long time for its first men's Major champion, but you wouldn't back against Kanaya continuing his rapid rise up the game and writing his name in the history books alongside Matsuyama as a Japanese Major champion.