Bolstered by owning the most famous piece of apparel in golf, Patrick Reed will tee it up in his third consecutive Aberdeen Standard Investments Scottish Open looking to show the delicate touch and determination that earned him a first Major title at this year's Masters.
Reed defied the pundits and etched his name alongside some of the greats of the game as he held off a final round challenge from Jordan Spieth and Rickie Fowler to win at Augusta National. Right now he's got his mind set on further success here in Scotland with a two-week test starting here at Gullane and finishing next week at Carnoustie.
"I'm excited to add the Aberdeen Standard Investments Scottish Open to my schedule again," said Reed. "It's always played on fantastic links courses, and provides a true test ahead of The Open.
"This will be my third year in a row at this event. I always enjoy it and I'm really looking forward to the challenge this week." Reed is the newest member at Augusta National and next year it will be his turn to choose a menu for the likes of Jack Nicklaus, Gary Player and his hero, Tiger Woods, after he won by one with a gutsy finish to deny his likely Ryder Cup teammates Fowler and Spieth. "It was definitely harder than I thought it was going to be," smiled Reed after being helped into the Green Jacket by last year's winner, Sergio Garcia.
'Just Play Golf'
"I think the biggest thing was that I felt like my game was in a little better shape coming in. When I arrived, really, my mindset was to stick to my game plan and just play golf, and I managed to stick to that plan all week. "Even on Sunday with a three-shot lead, I didn't stray from it. It's something that I needed to learn, especially at a place like Augusta – and with it, it gave me the reward of winning my first Green Jacket." Reed knew he would have to counter the moves made by the chasing pack – which included Rory McIlroy who was paired with him in the last group – and he did so one step at a time, always keeping track of where he stood throughout the day.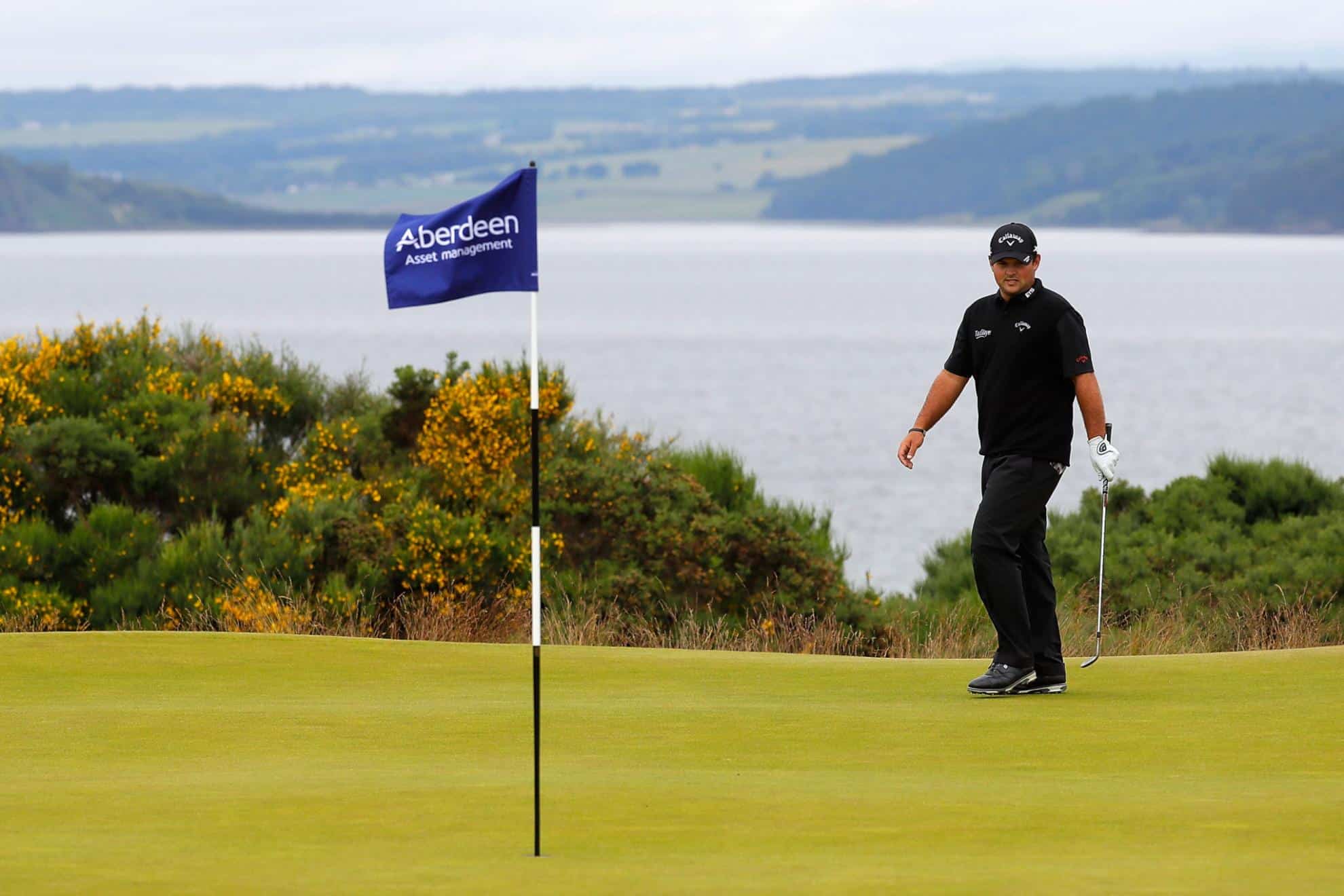 "I always, always watch leaderboards, no matter what event it is, whether it's the first hole on Thursday or the last hole on Sunday," he said. "For some reason I always want to know where I stand. I saw Jordan and Rickie storm up those leaderboards but I knew when I birdied 14, that it was about the same time that Jordan bogeyed the last. "At that point, I knew that as long as there were no catastrophic implosions coming in, that basically, it was going to be between Rickie and myself.
'Get out of my own way'
"Growing up, everyone always dreamed about winning The Masters at Augusta. The biggest thing that helped me realise that, was that I knew I had to get out of my own way and just enjoy the ride and go play…" One of America's Ryder Cup heroes from two years ago at Hazeltine, Reed is more than familiar with Scottish crowds, having made his European Tour debut at the Alfred Dunhill Links Championship in 2011 and he played a leading role at the 2014 Ryder Cup as the United States' star man in their heavy defeat at Gleneagles.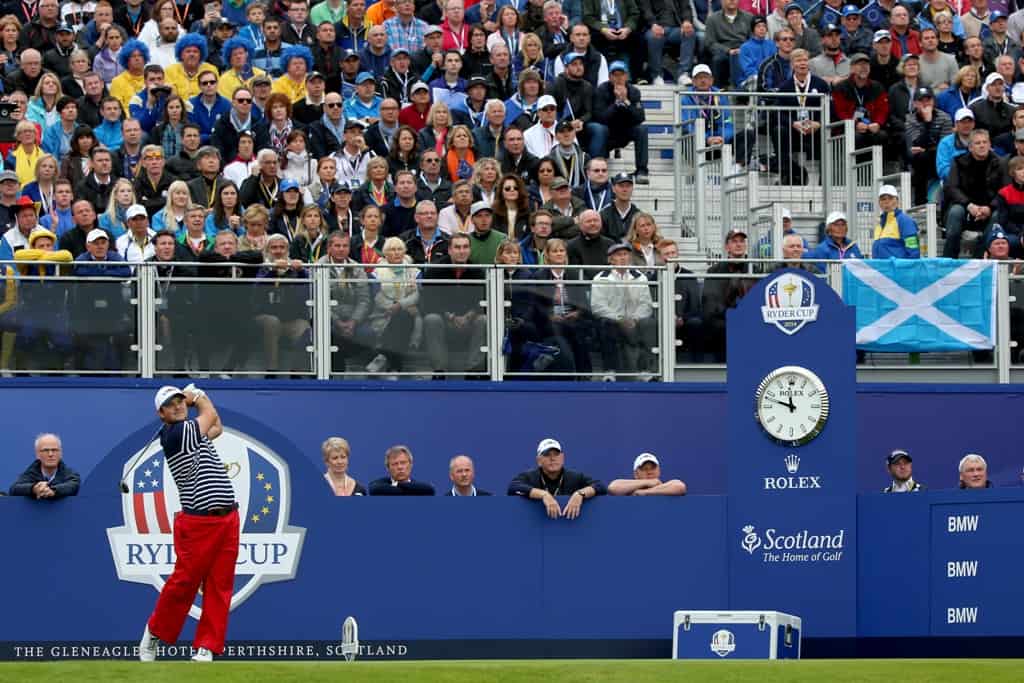 'Special Relationship'
"I feel like I have a special relationship with them now after the fun of The Ryder Cup," said Reed, who famously 'shushed' the crowd with a solid putting display en route to a singles victory over Henrik Stenson back in 2014.
Now he's looking forward to more interaction with the galleries this week at Gullane and hoping to build on his Masters triumph in April. Reed recently finished fourth at the US Open at Shinnecock Hills and is full of confidence heading into a busy period ahead of The Ryder Cup in Paris.
"The biggest thing about how I'm currently playing is just putting everything into perspective," he says. "I've put in the work, I've put in the hours that I needed to put in to get to this point. "Now the important thing is to go out and play stress-free, play fearlessly and go and attack the golf course. I love being aggressive, so having the opportunity to go and attack the golf course, attack the flags and just go after it is what I like to do.
'Something I've dreamed of'
"It's been a whirlwind since winning the Masters, for sure, but it's been so much fun, and it's been awesome to be able to reflect on succeeding at something that I've dreamed of – winning a Major. To be able to win the first one of the year and to become Masters champion, it feels great.
"I feel like I've been coping with it and handling it really well. We all know that after winning a Major, there's going to be more obligations and more things that come besides playing golf. You really have to know how to manage your time and manage your energy level, and I feel like the way my team and I have kind of set game plans going on and everything, I feel like we've managed my time where I get the most out of my time as well as been able to conserve energy when I need it. So then when I get to game time, I'm able to put all my energy at that point."
It's game time for Reed again this week as he looks to fine tune his links game ahead of The Open and with his aggressive style he will be one to watch at Gullane.