After Ryder Cup Team Europe cruised to a sixth consecutive win on home soil with seven former European Challenge Tour players in their team, the next generation of golfing stars will be hoping to emulate their success with the top 45 players on the Road to Ras Khaimah targeting a strong end to the season at the Ras Al Khaimah Challenge Tour Grand Final, taking place at Al Hamra Golf Club from October 31 – November 3.
The European Challenge Tour's tagline, 'Where Heroes are Made' certainly rang true at Le Golf National for the 42nd edition of the iconic biennial tournament. Leading the Europeans to victory was Thomas Bjørn, who became the first former Challenge Tour player to captain a Ryder Cup side in the 17.5 – 10.5 triumph over Team USA.
'The Great Dane' topped the Challenge Tour Rankings in 1995 and hasn't looked backed since, winning 15 times on the European Tour and being part of three triumphant Ryder Cup squads as a player and now one as Captain. Bjørn praised the Challenge Tour for setting him on the right path in his storied career. "When you set out on the Challenge Tour you obviously have a lot of dreams, you find out what you want to do with your career," said the 47 year old who claimed his first Challenge Tour victory at the 1995 Himmerland Open.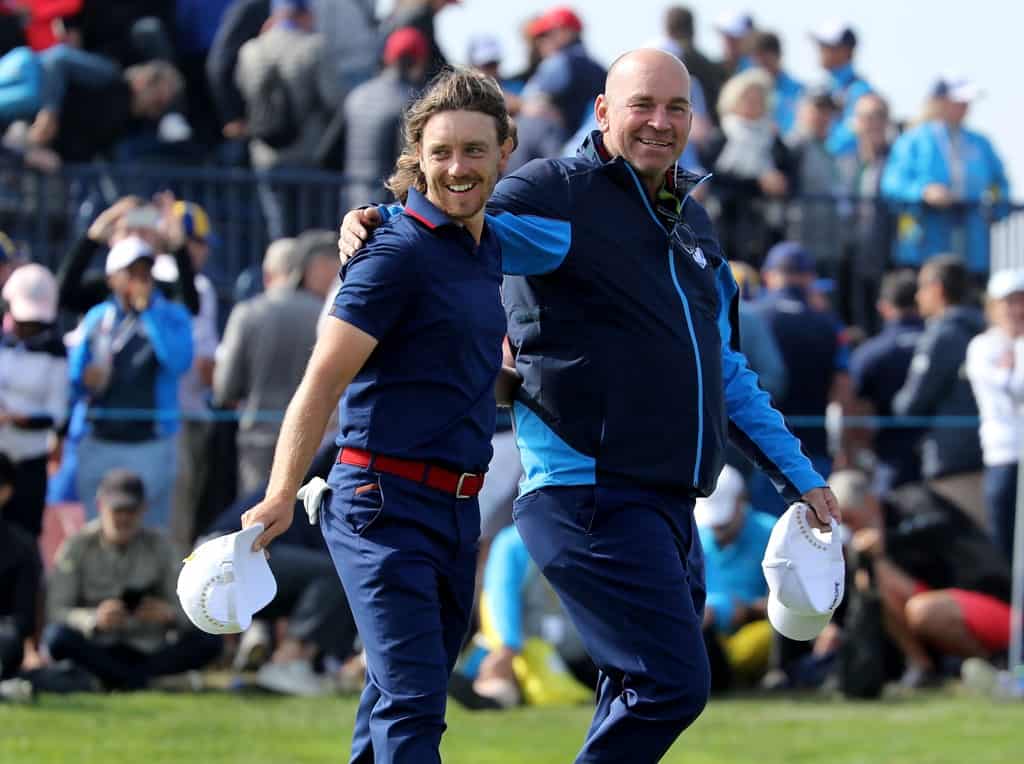 Bjørn couldn't have dreamt of a better result in Paris after his Team lost the opening fourballs 3-1, the single point coming from Open Championship winner Francesco Molinari and Race to Dubai champion Tommy Fleetwood, who topped the Challenge Tour Rankings in 2011.  The Englishman added a further three points over the weekend to become the first rookie to win four points in a Ryder Cup. Like his Ryder Cup captain, Fleetwood has credited the Challenge Tour for providing the perfect grounding on which he has built a successful career.
"I think it's the best thing you can do," he said, "it's the best way to move up the ladder. It's such a competitive tour because you've got both worlds competing. There are guys who have just turned pro and are young and really hungry, like I was. Then you've got guys who could have just lost their playing card and are desperate to get back on the European Tour.
"So, you have both ends of the spectrum trying to get into the top 15 spots to qualify for the European Tour. It's tough. I was lucky that I managed to make it in my first year on the Challenge Tour. You don't want to be on it too long because it will just get harder and harder. Personally, I believe it's the best way of gaining your card and for preparing yourself for European Tour golf."Henrik Stenson, one of Thomas Bjørn's wildcard picks, also started his glittering career on the Challenge Tour.
The Swede, who topped the Rankings in 2000 has gone on to win two Race to Dubai titles as well as lifting the Claret Jug at the 2016 Open Championship, won three points from three in the French capital.
"My time on the Challenge Tour has proved to be very important in the outcome of my career – I am positive about that," said the 42-year-old.  "I went to Qualifying School in 1999 and didn't make it, and as it turns out, that was probably one of the best things for me.
"Instead I played a full season on the Challenge our and learnt how to win and manage a full season – in terms of travel and everything else. I was definitely better prepared when I came on to the European Tour."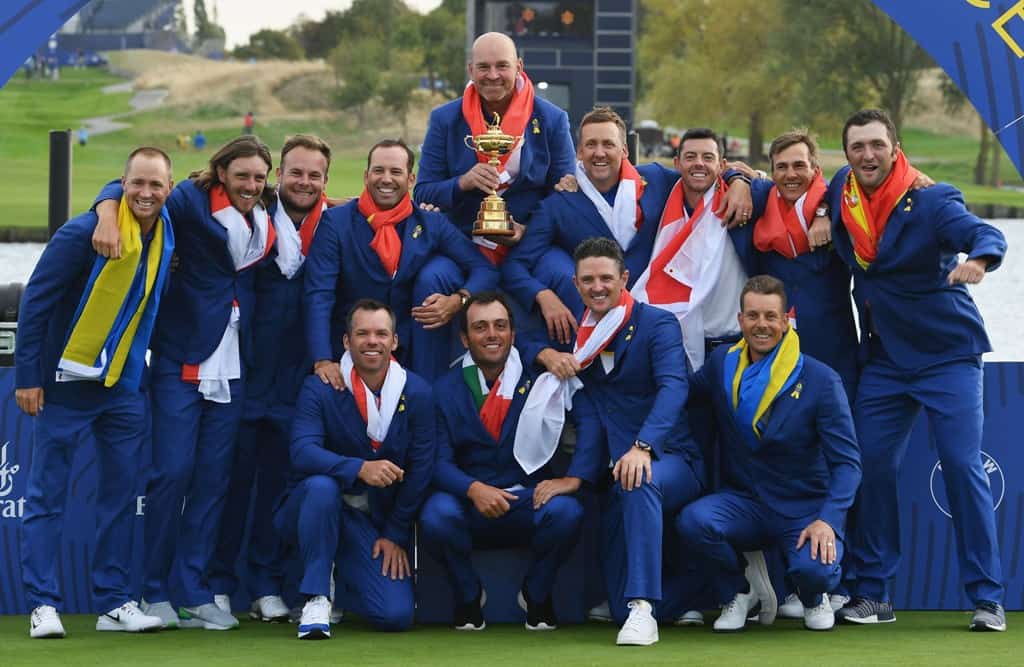 Justin Rose, Ian Poulter, Thorbjørn Olesen, Alex Noren and Tyrell Hatton completed the seven former Challenge Tour players competing for Team Europe whilst three-time Major winner and former Challenge Tour player Brooks Koepka made his debut for Team USA.
The top 15 players on the Road to Ras Al Khaimah Rankings will be awarded European Tour cards following the conclusion of this month's Ras Al Khaimah Challenge Tour Grand Final. With such an array of quality players coming through the Challenge Tour ranks and going on to compete on one of golf's greatest stages, the significance of the tournament cannot be understated.