Coming to terms with three successive defeats, including back-to-back blowouts, the United States Ryder Cup team needed some special chemistry to lift themselves out of the doldrums at Valhalla in 2008 – and Florida Panhandle native Boo Weekley provided it in spades.
The effervescent southerner felt right at home in front of the Kentucky crowds and fed off their energy as he went 2-0-1 for Paul Azinger's side to help end the European's dominance.
"This is unreal," said Boo in the immediate aftermath of his Sunday victory over fellow rookie Oliver Wilson. "It's a dream come true in golf for me. I'm not really one to pay a lot of attention to the history of golf and The Ryder Cup, but this is just amazing.
"I couldn't have told you what it was like before, but all week long the crowd's energy was amazing and I fed off it."
Little Baggage
Half of Azinger's side were newcomers who didn't carry the baggage of previous defeats, and at the heart of it was Weekley as he whipped up the crowds – and his teammates – with some inspired golf.
Weekley and J.B Holmes went undefeated and collected 1½ points in the fourballs on Friday and Saturday, and on Sunday he was drawn against Wilson in the sixth match of the singles.
After he and the Englishman teed off on the opening hole, Weekley gave the tournament its enduring image, galloping down the fairway, straddling his driver, doing the Happy Gilmore 'bull dance'.
While it served to lighten the mood as the US looked to close out the win after setting up a 9-7 lead, Weekley was clearly confident and went on to play arguably the round of his life – and it's likely no player in the European line-up could have stood up to him.
He holed out for eagle on from the greenside bunker on the 7th and birdied the 8th en route to going out in 29.
Without dropping a shot all day, Weekley picked up two more birdies on the back nine and Wilson did well to keep up before eventually succumbing to another birdie on the 16th green, which closed out the tie 4&2.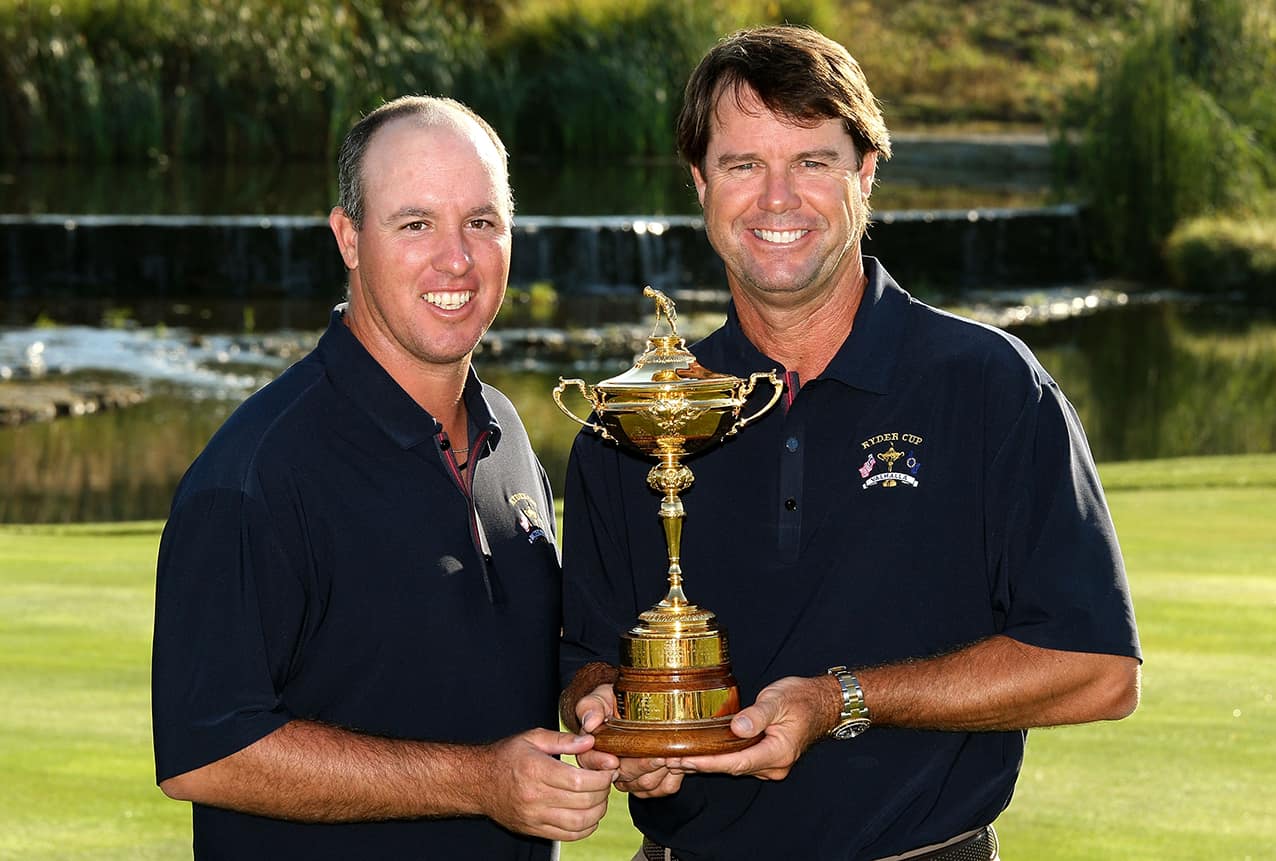 The USA sealed a 16½ – 11½ victory but another barren spell was soon to follow.
Three European victories at Celtic Manor in 2010, Medinah in 2012 and Gleneagles in 2014 undid Azinger's hard work in stopping the rot.
When asked about the American chances in 2016, Weekley had this sage advice ahead of the matches at Hazeltine:
"I think they need some energy. The guys that make the team need somebody to step up and say 'look guys, lets have some fun – it's just golf – let's not worry about it and enjoy it."
Three-time PGA Tour winner Weekley's career has been interrupted in recent years by numerous nagging injuries, and he overcame a cancer scare two years ago before returning to action.
With limited status on Tour, he currently ranks 868th in the World Rankings.