We caught up with former Challenge Tour player, Ricki Neil-Jones who has recently joined The Address Montgomerie, Dubai to find out about his coaching style and what he's learnt from playing at such a high level. 
Tour life
I played on tour for about six years on the Challenge Tour, The Alps Tour and a bit in Asia. I decided to stop playing four years ago and did my coaching qualifications and am now very lucky to have been given the opportunity here at the Monty.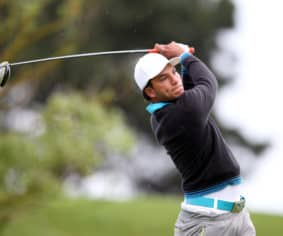 Elite guidance
I've been lucky enough to help quite a few top players with their game,  such as Matt Wallace, Ben Evans and Steve Tiley who all play on the European Tour.
Always improving
I'm more efficient with my time on the driving range than I was when I was younger. I don't waste time practicing on random things which I used to. I know how important it is to focus on the important areas and this is the difference between the elite players and the ones that don't quite make it.
Coaching style
I try keep it simple because people, especially in the UAE, don't often have lots of time to practice so I try to make it enjoyable and concise.
Best advice
The best advice I've been given is that 'if you always do what you've always done, you'll always get what you've always got.' You've got to get out there and work on your game, these guys haven't won what they've won by sitting on the couch!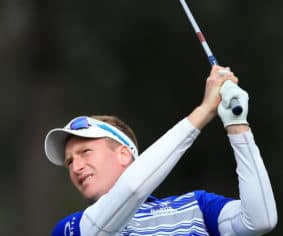 Hardest worker he knows
Steven Tiley! This guy seriously grinds. I've watched him practicing with his driver in Thailand for seven hours on the range when it was 100°C+ heat.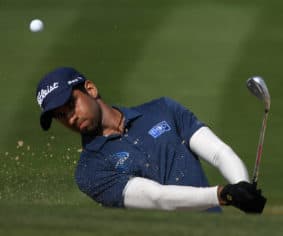 Regimented practice
Aaron Rai is reaping the awards on the European Tour because every single ball that he hits in practice means something to him. Young players could learn a lot from him.
My own game
I'd like to play some local stuff whilst in the UAE because I'm missing competing so it will be interesting to see how I fare in these events. I know my new colleague David Laing has won a couple of events on the UAEPGA recently so it will be fun teeing it up against him.