Andy Sullivan has had to play the waiting game for his fourth European Tour title since announcing himself to the golfing world with a trio of victories in 2015. but finally, four years and 297 days on from his third triumph at the Portugal Masters, the smiling assassin entered the winner's circle once again in fine fashion with a record-breaking triumph at the English Championship last month. Thomas Wragg talks to Andy Sullivan about his record-breaking turn in fortune.
The 33-year-old enjoyed a solid return to the game following the European Tour's hiatus due to COVID-19 pandemic with a strong display at the Betfred British Masters where he finished tied fourth at Close House. But he was merely getting warmed up. Two weeks later he lit up Hanbury Manor Country Club with a commanding seven-stroke victory over Adrian Otaegui. His spellbinding score of 257 over 72 holes was a new European Tour scoring record, beating the 30+ year record of 258, shared by David Llewellyn (1988) and Ian Woosnam (1990).
"That was a really emotional victory," said Sullivan, who moved back into the top 100 on the Official World Golf Ranking with the win. "It's been a while since I've had a lead like that going into the final round. In some ways it felt similar to the Portugal Masters in 2015. The difference here was that after 12 holes I took a look at the leaderboard and realised I was now only two ahead of Adrian, so needed to put the pedal down! I knew my putt on 12 was important. I loosened up from that point onwards and hit some really good shots. I was fighting back the tears over the last few holes. It's just nice to be back in the winner's circle after so long. It has been frustrating that my game didn't kick on from 2015. But my team and I have worked really hard and I'm so proud of myself."
Another team which has worked tirelessly over the last six months has been medical professionals across the globe as they battle the COVIID-19 pandemic. Sullivan paid tribute to the NHS heroes in his home country for their amazing work by putting a one-of-a-kind PING tour bag up for auction. The bag was used by Sullivan during each event that he played in the UK Swing and features a rainbow design, which has become synonymous with public support for the NHS during the crisis.
"It's impossible to put into words how thankful and proud we, as a nation, are of our amazing NHS staff," he said. "The work that they carry out every day is an example to us all, and what they have done over the past few months has been nothing short of superhuman. "Auctioning off the bag was my way of saying a small 'thank you' to each and every one of our NHS heroes, and to help raise as much money as possible for such a great cause."
SAFE ENVIRONMENT
Sullivan's victory on home soil comes off the back of a difficult period for The 2016 Ryder Cup player. After reaching the heights of 28th in the world four years ago, the Nuneaton-born player found himself on a steady decline, and fell as low as 178th in the Ranking last year. Despite the difficult times, Sullivan remained his usual jovial self and became the first man to make an ace in the European Tour's 500-ball "Hole-in-One Challenge" last year. In typical 'Sully' fashion he sprinted towards the cup in disbelief after his 230th attempt found the cup. But did he ever doubt that he would win again on Tour?
"I always knew I would win eventually but after five years you do start to wonder!" he said. "It felt especially good that the win came in the UK, too. It was a great shame there were no fans on the course, due to the corona-virus situation but it felt so good to get back in the winner's circle." The six tournaments on the European Tour's UK Swing were all played behind closed doors due to the pandemic, so the loud and proud 'Sully Army' didn't have the opportunity to applaud Sullivan's return to glory, but the lack of spectators certainly eased the pressure during the final round.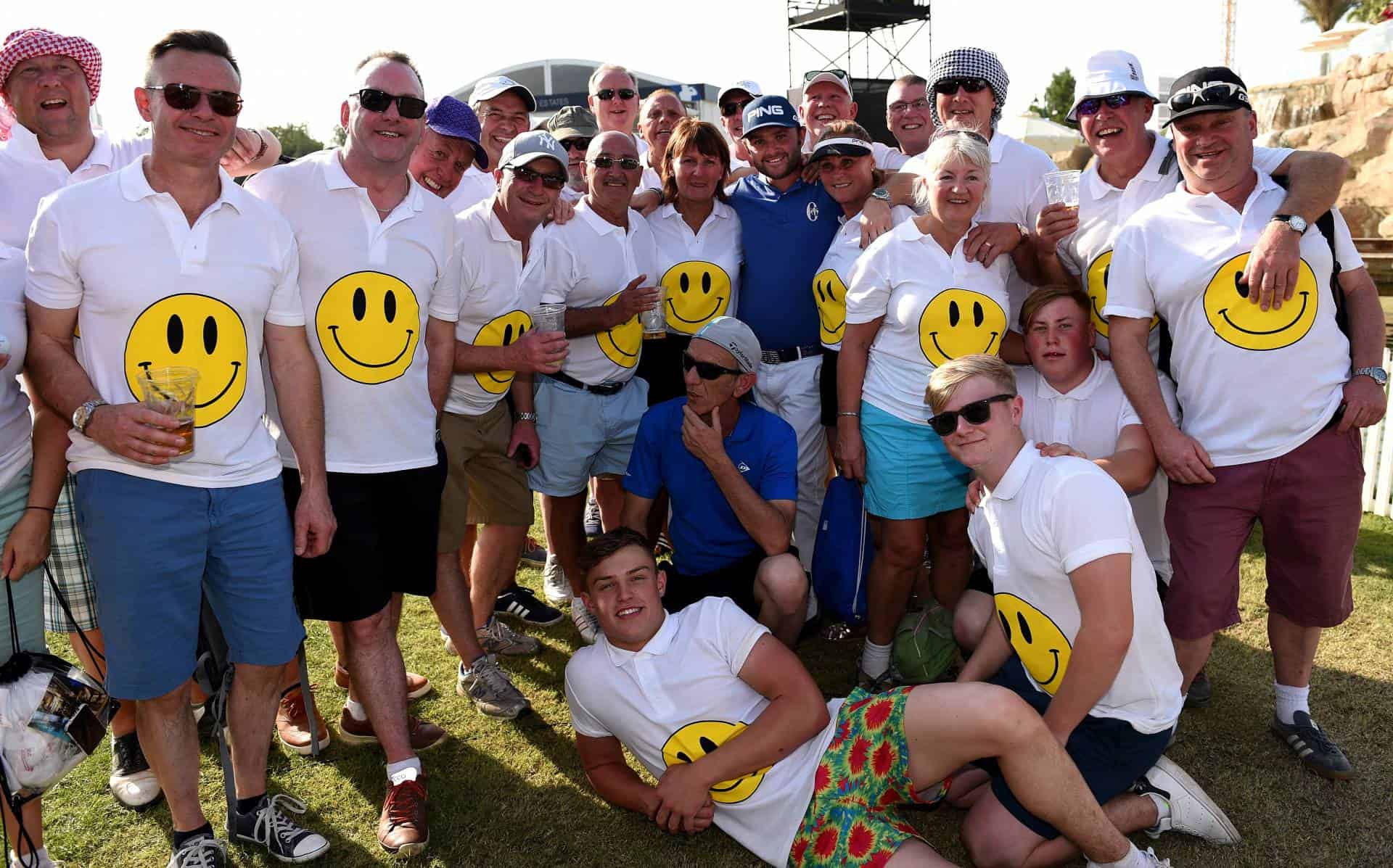 "I put enough pressure on myself so I don't need the fans for that!" he says. "The fans can really give you a boost when things aren't going well, especially in the UK, so I've missed that. But the return of the European Tour has been a massive success. What Keith Pelley and his whole team have done in order to get us back playing again – and in a safe environment – is seriously impressive. It's always a shame to play in the UK with no fans because the UK golf fans are great and love to watch good golf but in reality, we knew that was never going to be possible. I'm just thankful to be playing at last."
MAJOR BOOST
Sullivan's triumph at the English Championship also sealed a return to Major Championship golf with the top ten in the UK Swing's Order of Merit after the ISPS HANDA Wales Open all qualifying for this month's US Open at Winged Foot. He last appeared in the event in 2016 with a respectable top 25th finish and he will be hoping for more of the same after missing his last three cuts in Major Championships. "I can't wait to get out there and play," he said. "It's been a while and it's not really an opportunity I thought I would get in 2020, so it's a real bonus and I'm going to enjoy every minute of it. The USGA is doing a great job of keeping us up-to-date and safe during the pandemic and I will be taking my own precautions to keep myself, my caddie and everyone in the field, as safe as possible."
As well as sealing his spot in the US Open, Sullivan has all but secured his place in the European Tour's season-ending DP World Tour Championship in December. It's a tournament where the four-time European Tour winner has enjoyed success at Jumeirah Golf Estates over the years with two top-tens, which include a runner-up finish on his breakthrough year in 2015.
"I love it in Dubai!" he said. "I've had success in Dubai, which obviously helps but I love the place, the courses, the weather, all of it. I've never really had the opportunity to explore more of the Emirate as our trips to Dubai often come at the start of a new season when you have another event straight after – or at the end of a campaign when you are looking forward to some time off at home. I hope to get the opportunity to explore it in the future, though." With a glimmering new piece of silverware on the mantelpiece things are looking up for one of the most likeable characters on the European Tour as he heads into the final stages of the season aiming to replicate the form he found in 2015 and 2016.