Gareth Bale's desire to play golf has come under much scrutiny during his seven-year spell at Real Madrid after moving from Tottenham Hotspurs in a world-record deal.
The Welshman's time in the Spanish Capital has largely been a success with four UEFA Champions League titles to his name, but he constantly gets booed and whistled by his own supporters.
Could the backlash be down to him playing too much golf and a perceived lack of commitment to 'Los Blancos'?
"A lot of people have problems with me playing golf," Bale told U.S golf podcast The Eric Anders Lang Show.
"I don't know what their reason is because I've spoken to doctors and everybody's fine with me playing golf. The media has this perception that it's not good for me, you should be resting, it can cause you injuries.
"Steph Curry (3x NBA champion) plays golf maybe on the morning of a game. If I play two days before a game, it's like 'what's he doing?'"
The 30-year-old has his own three-hole golf course at his house in Wales. He chose to recreate three of the most iconic Par-3s in the world: Hole 17 at TPC Sawgrass (the famous island green), Hole 8 at Royal Troon (the postage stamp) and Augusta National's 12th.
He currently plays off a five handicap but there's no doubt that would be lower if he was allowed to play golf as much as he wanted to.
"It's nice to be on the course and just get away from everything," he added. "I play with a few friends or sometimes play on my own, put some music on, play 18 holes and just relax and get away from everything.
"I then don't have to think about football, especially if it's not going well."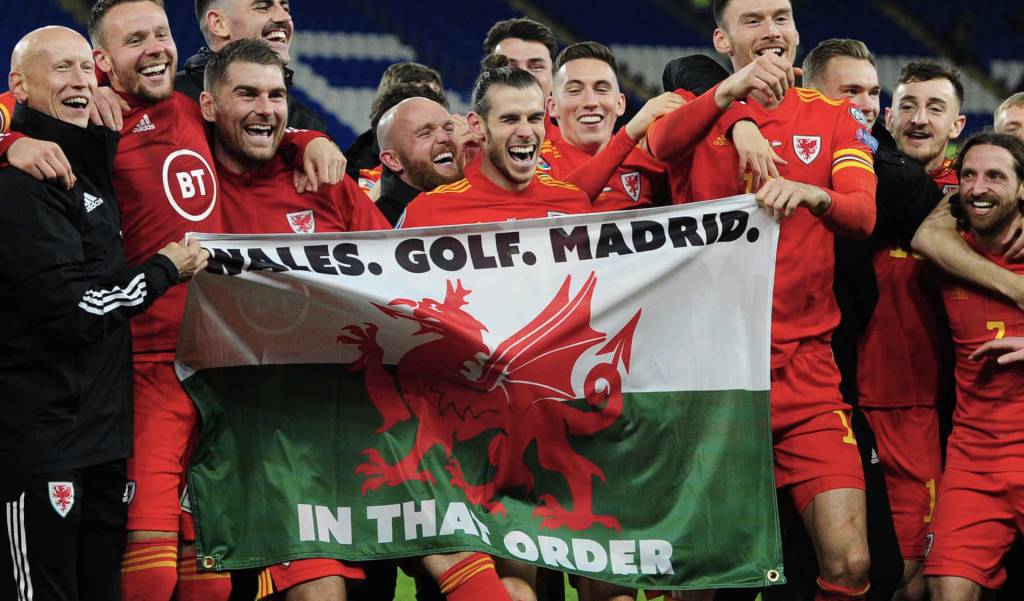 Bale didn't help himself when he covered himself in a flag after Wales celebrated reaching Euro 2020 that said: 'Wales. Golf. Madrid. In that order.' It might not be too long before the winger moves back to the UK where he will be closer to his beloved three-hole course.