More than 30 years ago Pete Cowen registered the trademark 'Spiral Staircase,' the iconic base point around which his legendary swing philosophy has been built. The formula has earned his players hundreds of millions of dollars in prize money along with numerous Major titles, and moulded some of the greatest players in the game.
Pete's secret formula is truly known by a limited few. Many have learned and studied his techniques, some have even been taught by the man himself but only a handful you could ever claim are his master pupils. To truly unlock the knowledge of Pete Cowen, you need to know the man. Nick Huby, who runs the academy in Rotherham; Mike Walker, who Pete took under his wing as a tour coach and, most importantly, his family. Pete's two sons, Adam and Tom, look after the range in England are around their father the most, along with their elder sister Kate. All of them have seen and been part of their father growing from a local club professional in Sheffield to, arguably, one of the greatest golf coaches in the game. Having seen the struggle in the early years, plus the pressure of carrying the Cowen family name on a caddy bib, Pete's three children wisely stayed away from the professional game. There is still one person missing. Freddie Parlby is Kate's 17 year old son and Pete's grandson. Though the surnames don't match, you know straight away by looking at their eyes, they are closely related.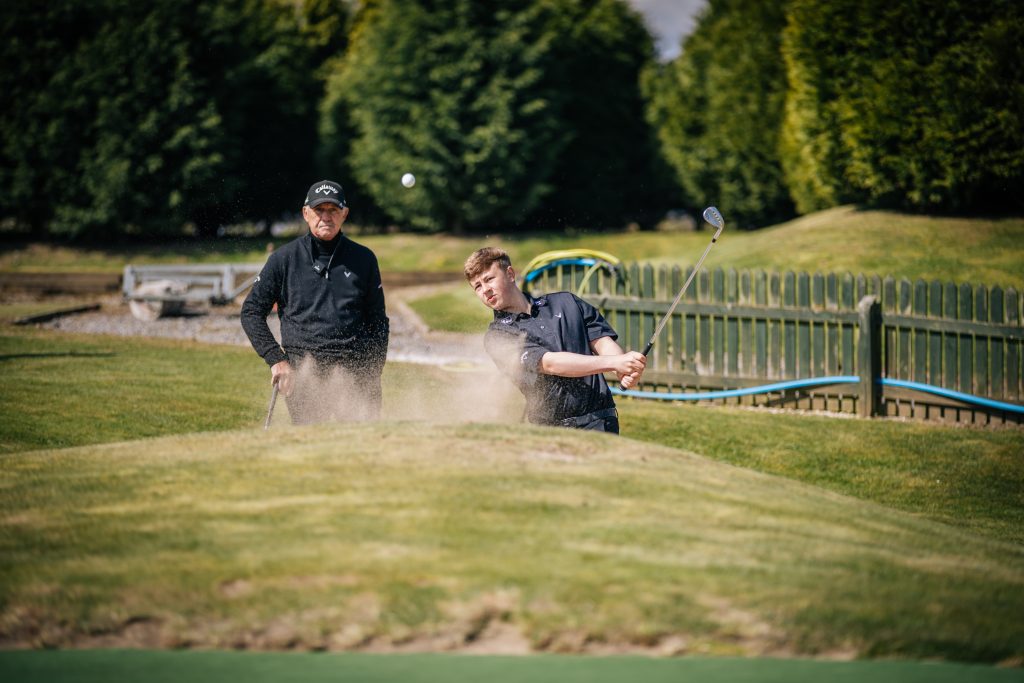 Freddie, like his grandfather, is down-to- earth, the main difference being that Fred smiles and laughs more. But when it comes to understanding the 'Pete Cowen' swing techniques, Fred is probably one of the best. Fred has not only grown up on the range in Rotherham hitting thousands of balls but had instant access to both his grandfather and Nick Huby. Nick is great at translating Pete's techniques from juniors to elite amateurs and now Fred understands his grandfather's methods just as well as most of the leading professionals in Pete's stable of stars. With the pandemic preventing Freddie from entering events and building vital amateur points I caught up with him and Pete to find out more about their relationship and see for myself why the Cowen legacy has only just started.
Did you encourage Fred to take up the game?
Pete: I didn't really encourage him at all. I used to go and watch him play football and cricket as he was quite good at both. He tended to move more towards cricket and he was a good bowler and batsman, played for Yorkshire Under-10s.
So, it was better to stand back and let them come to the game?
Pete: Yes, absolutely. They've got to want to play golf. If you force them into playing any sport, they're probably going to rebel and say, 'I don't really want to do that'. But once they want to play, then you've got to encourage them. But to start with, trying to force them into a sport is probably the wrong way, they've got to want to do it themselves.
At what age did you start playing, Freddie?
Freddie: When the professional players started to come to the range at Rotherham, I started watching them – players like Matt Fitzpatrick, Henrik Stenson, Tommy Fleetwood, Alex Levy – it got me interested and made me want to get better at the sport, and from there I started to play more often.
When did your grandfather start coaching you?
Freddie: He didn't start properly coaching me until I was about one year into playing golf – so I would have been around 12-years-old. During that first year there would have been no point, as I was still learning how to hit the ball.
Pete, are you hard on him?
Pete: To be honest, Nick Huby has probably done more of the work than me, encouraging Fred to play. I've given him all the exercises I would do if I was starting all over again. But they're exercises that you've got to do yourself. You don't want to stand over someone and pick and point about not doing certain things correctly. Once you've got these exercises, it's then down to the individual as to how you progress and make sure that you do them correctly.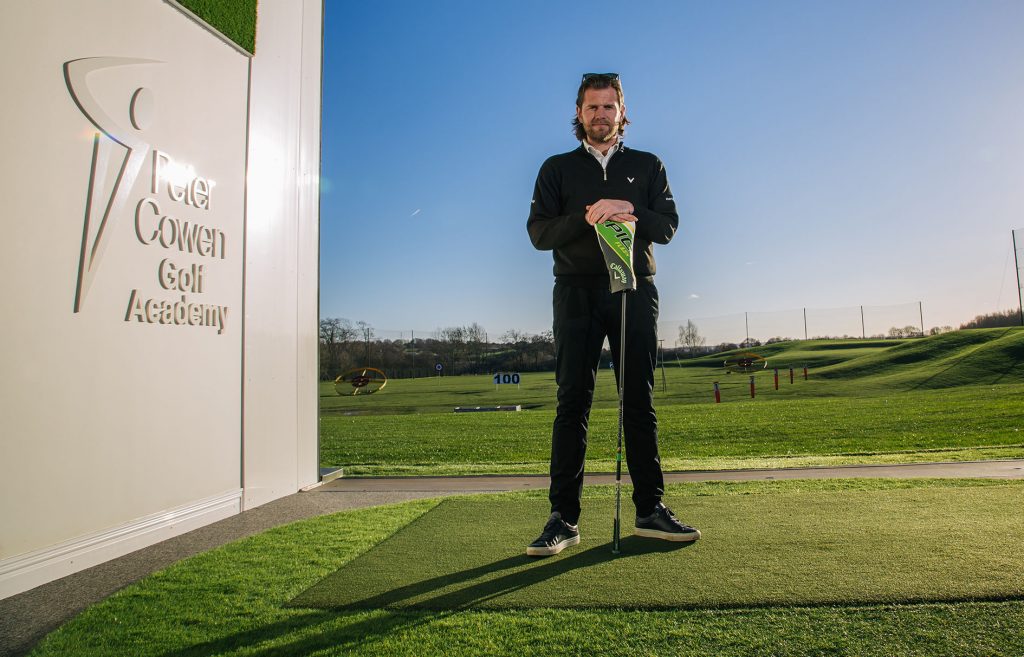 What's the best advice you'd give a parent of someone taking up the game?
Pete: Encourage them and help them. I think a lot of parents really try and force their kids to become good, and that's difficult because it could finish up with arguments with each other. The parent wants the child to be better than the child wants to be. I've seen parents try and force it and eventually the children rebel.
Are people at school aware of whom your granddad is?
Freddie: At school not so much, but when you play on the golf course most people know – and when I go to competitions – they're all expecting you to do well, so the pressure is there. I suppose it was harder for my uncle, Adam, because his surname is Cowen. But when people know who he is it's hard to concentrate sometimes – when inside I'm trying harder to impress people, but you've just got to play your best. I'm down to scratch, so my game is coming along nicely and I don't feel I pressure them the same. I've got into a few big competitions this year and I'll just try and shoot the best score I can.
How did the pandemic affect your development as a 17-year-old?
Freddie: Last year was a write-off due to the pandemic. Right now I'm looking at colleges in America and it was a big blow last year with all the competitions I had lined up that I wasn't able to play. But this year I'm playing in all those same events again and, hopefully, prove my worth.
Is college golf the route you'd advise Fred to go on?
Pete: At the moment, absolutely. In Europe you're really struggling, whereas America is still open for golf and, particularly college golf. So, definitely I would say if you want to be any good, go down the American college route.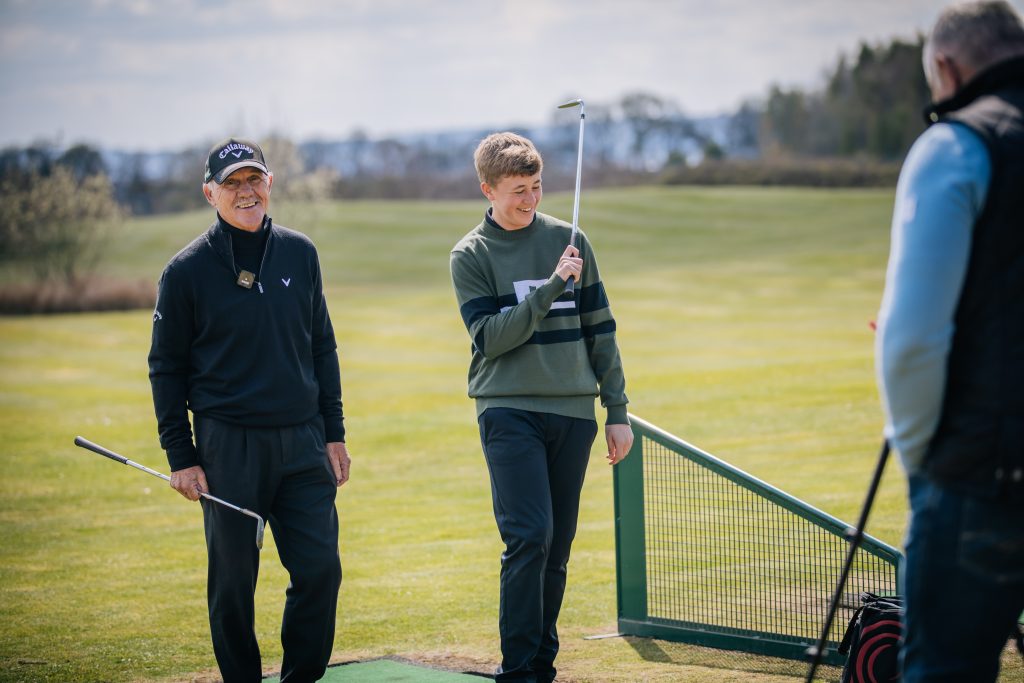 What are your plans going forward after school?
Freddie: I'm currently doing Business, Psychology and Physical Education at A-Level, and I'd probably go on to Mastering Business or Psychology. The dream is obviously to be a player on Tour, but it's not a bad option to be a coach, which is what I'd like to do if the playing route doesn't come off.
Would you encourage Fred to be a coach?
Pete: Even as a coach, if you set off in golf to become a player you want to play. Coaching is definitely the second option, there's no doubt about that. I'd say to anybody that if they can play at the highest level, play as long as you can. I hear it from footballers all the time, once they've retired – they wish they'd carried on playing for as long as they possibly could. There's no substitute for playing competition.
You have seen some great players come down here to the range, who's your favourite player at the moment?
Freddie: I'd say it's Tony Finau, watching him play, it's so effortless and he just smooths it down the middle about 350-yards. It's quite a spectacle.
Pete: And just to add to that – Tony is one of the nicest guys out there.
What about any players that your grandfather coaches?
Freddie: Probably Henrik and Brooks. Stenson has been with Pete from the start and is very loyal – and Brooks, I just like his demeanour and how he goes about everything. I also enjoy watching him talk to the press in interviews. Blunt and to the point. I think I know why he and my grandfather get on so well!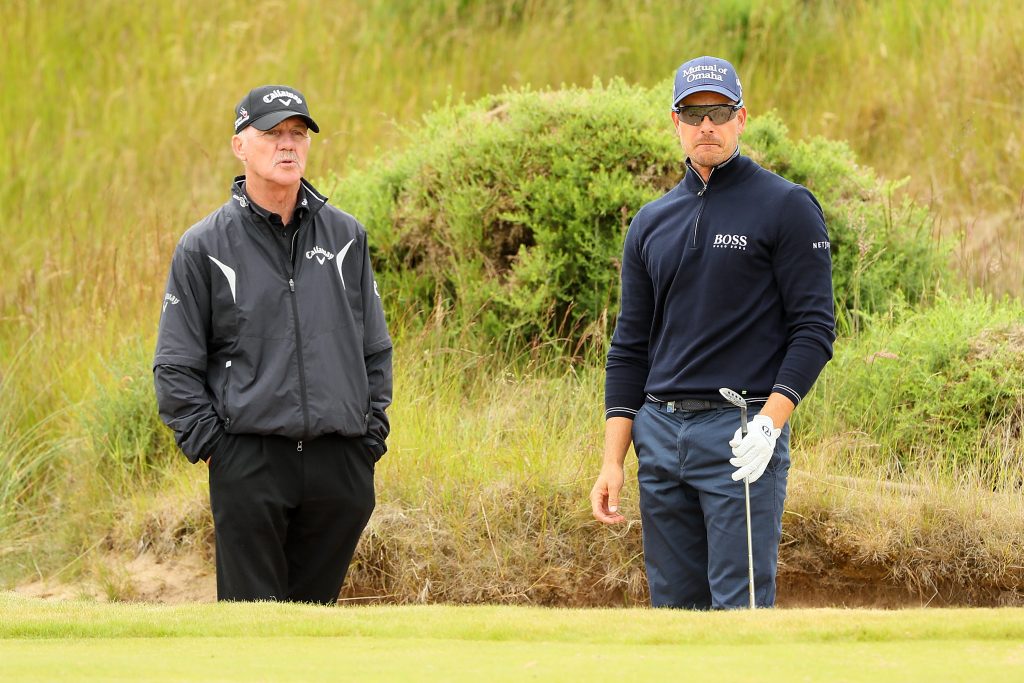 Pete says he can beat any of his students at chipping, have you ever given that a go?
Freddie: Well, I'd probably beat him over 18 holes on the course given his knackered knees, but not likely on the chipping green.
You dropped off other sports to play golf – at what age or what point did you decided to fully focus on golf?
Freddie: I was about 12 really. I was at an age when everyone was the same size as me no matter what the sport – rugby, football or cricket. But then things started getting more physical, but I didn't really keep up and didn't grow at the same rate as other kids. So it was tough, and in team sports you don't want to let anyone down. Whereas in golf, it's individual and you've only got yourself to blame. I enjoyed that about it.
Outside the range what else has helped to developed Fred's game?
Pete: At Fred's local course there are five or six really good young players – and they drag each other on. That's the environment you need. You need someone you can aspire to. There's one lad there who plays off plus six, Sam Bairstow, so that's the role model at the moment. That's the level to get to. Fred also practices with Matt Fitzpatrick's bother Alex, who is at college in the USA and is set to play in the Walker Cup shortly. So Fred is in good company when he tees it up with his friends.
Alex is at Wake Forest in North Carolina – do you still see him, Pete?
Pete: Yeah, I saw him at The Masters last month when he came down to watch Matt play. Nick and Mike and myself all see him when he comes to the range, so he's got a good array of coaches to help him along when he does make it back. Obviously, he's got his coach at college, Jerry Haas, and the young Irish assistant called Aaron, who's a really nice lad, so he's in a good environment. This is why I would Ideally like Fred to go there, but it's a tough school to get in.
Why is this area of South Yorkshire something of a hot-bed for golfing talent?
Freddie: Maybe because often you've got a different climate almost every day here! There's wind, sun, rain around everywhere in Sheffield. The courses are always in very good condition, but, like my grandfather says, if you've got that enjoyable environment with a lot of other good players, it certainly inspires you. It pushes you on. Alex is the one who inspired me to follow him over to America, and he can't stop raving about it.
What advice do you have for Fred, having worked with players back in the day like Westwood and Clarke, to now Rory and Brooks?
Pete: I would say that the players at the top never get embarrassed about getting in a difficult situation. So they can control a very difficult situation. I've always said that Graeme McDowell is comfortable in an uncomfortable situation, and that's what you've got to be, to be the best.
From a swing perspective, what's the best tip Pete's ever given you?
Pete: Do your exercises!
Freddie: Yeah, he's always nagging at me to do my exercises, but that spiral – trying to work the body up – doing that 50 times a day is hard work.
Pete: 50? You need to be doing 500 not 50!
What goals would you set Fred?
Pete: Live your life by the three 'R's – Respect yourself, Respect people who have helped you get where you are and be Responsible for your own actions, and if he does that, he'll be fine. Whether he becomes a great golfer or a great coach, it doesn't really matter, as long as he's a great person.