Pablo Larrazabal has been a household name on the European Tour for the last decade lifting four European Tour titles and posting an additional 42 top-10 finishes and he has a spring in his step this season as he looks to get back in the winner's circle for the first time in three years and carve his way firmly into Thomas Bjorn's Ryder Cup plans.
The Spaniard, who graduated from Qualifying School in 2007, has even surprised himself with his remarkable consistency so far this campaign which has seen him seal three top-four finishes in his last four starts. "I didn't expect to start the season as well as I have done as during the break between DP World Tour Championship and the Abu Dhabi HSBC Championship, I took five weeks off and I only practiced for two weeks," says the 34 year old.
"I wasn't ready to go, but mentally I was pretty strong. "When you take time off from playing golf it makes you think about other things, which makes you more relaxed. We think about golf almost 365 days a year and I have been playing professionally for over 13 years so I need to take some time off. "Before this break the maximum I had taken off was two weeks, so I thought I needed to get that extra rest to ensure I was mentally prepared for my eleventh season on Tour."
This long-overdue break has seemed to work wonders for the 2008 Sir Henry Cotton Rookie of the Year winner, who looks revitalised and ready to mix it at the top of the leaderboard on a consistent basis. Larrazabal has been a permanent fixture in the DP World Tour Championship since 2011 amongst the European Tour's top 60, never finishing lower than 51st on the Race to Dubai and he acknowledges he's on the cusp of greatness if he can hold his nerve on Sundays to fill up his trophy cabinet, like he was on the verge of doing in the Maybank Championship when he finished tied-third, and then in India and Qatar where he was tied-fourth.
"I put in a good show at the Hero Indian Open and was in the hunt going into the Sunday. I was thinking just try and par the last five holes to stay in the hunt but it's a very hard course and I made three bogeys which dropped me down the leaderboard. It was disappointing not to go home with a trophy in that event or in India and Qatar, but I was I there or thereabouts on a Sunday and that's what golf is all about. If I keep playing like this, I'm confident I can win some trophies in the next couple of months."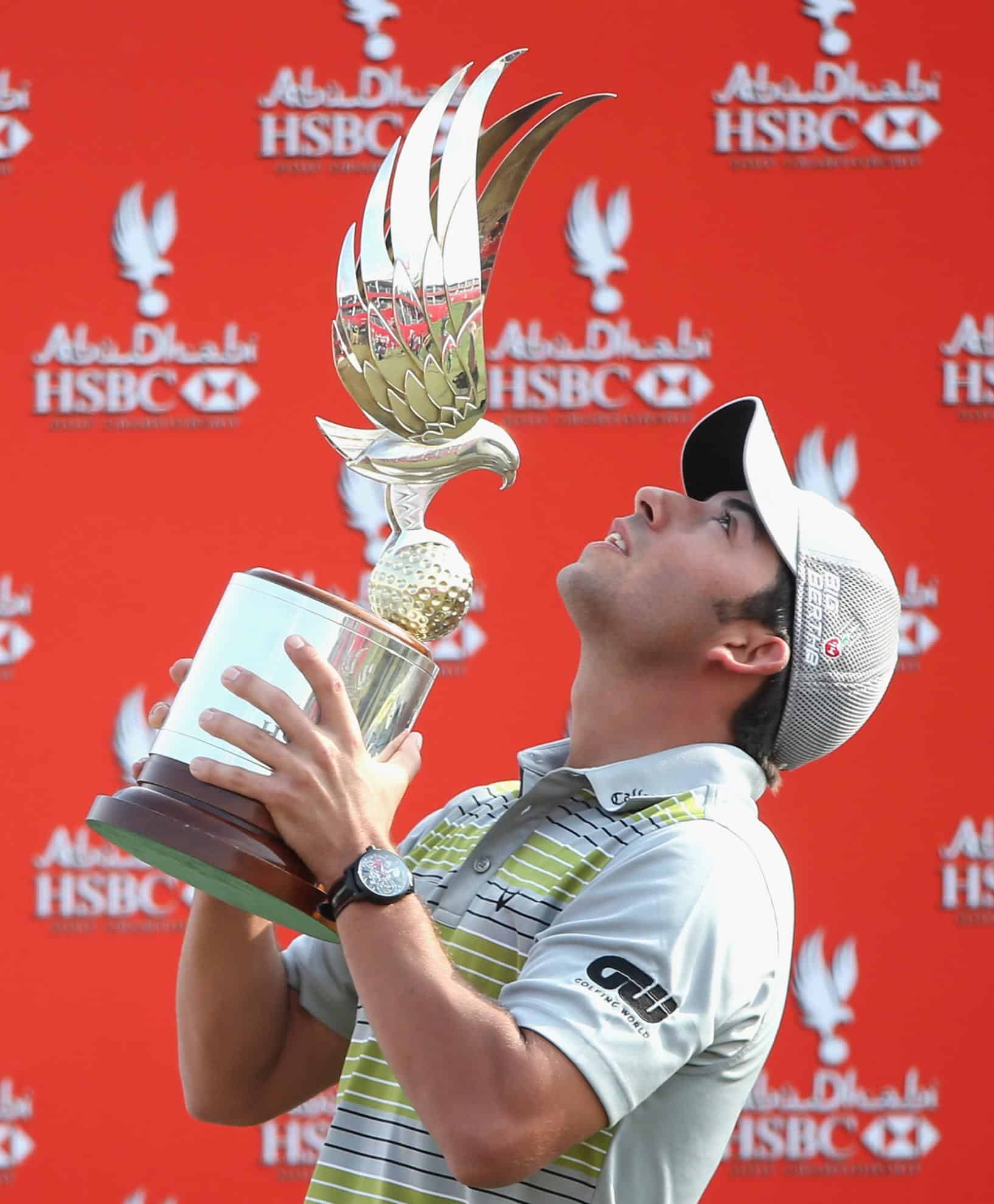 The Hero Indian Open was eventful to say the least for Larrazabal. The 2013 Abu Dhabi HSBC Championship winner overslept on the morning of the first round and woke up 38 minutes before his tee off time. However, the cheeky, charismatic Catalan looks back on the manic day with a smile. "When I was in India the time difference was four and half hours different to Spain. When I was at the event I went to bed and the time on my phone was the Indian time but somehow during my sleep it had reverted back to Spanish time! My caddie was really worried as I usually get to the golf course about an hour and a half before my round is set to begin. When it got to an hour before, he started ringing me but my phone was on silent so I didn't wake up! He then ran to the Tour office and told them to call the hotel to wake me up and get my car ready. I ended up getting chauffeured to the course 20 minutes before my round and when I arrived my heart was pumping big time! I started on the tenth tee which is probably the toughest on the whole course but I managed to smash one into the middle of the fairway. I got nine birdies on that first day which wasn't a bad effort with how sleepy I was. I think I might sleep in more often!"
RYDER CUP
Larrazabal has one intention this season which is inspiring him to produce his finest golf in years – the Ryder Cup. It's a huge ask as he currently sitting 36th in the Ryder Cup European Point rankings and 30th in the World Points rankings with only the top four from each section making Thomas Bjørn's team automatically. The Danish captain then has four wildcard picks. Larrazabal is realistic about his chances of fulfilling a dream and getting on the place to France. "I know it's going to be really tough to get a place in the team as most of the 12 places are already basically confirmed so there only a couple of spots for guys like me to take. With the points being multiplied by 1.5 from May it is really crucial to be playing well from then.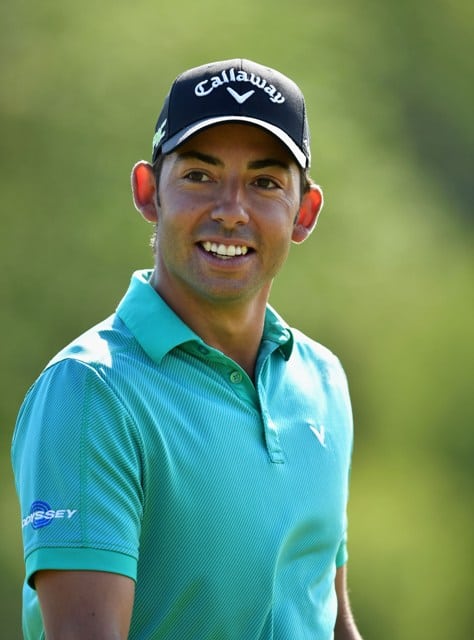 "I think I will need to win at least one Rolex Series event and get into the top three of another event to get close. Thomas is a fair guy and will be a fair captain so if I play well, I will definitely be in his thoughts." Another aspect that will boost Larrazabal's slim chances of making the Ryder Cup team are that the tournament is being hosted on Le Golf National which holds a special place in the Barcelona FC fan's heart. "It's a great course that I really like because you have to be 100% focused on every shot or you're going to be in trouble. I won my first European Tour tournament there by four strokes over Colin Montgomerie when I was 25 and I've reminded Thomas [Bjørn] about that a couple of times before as it really suits my eye!"
FISH FARMER TURNED GOLFER
Many people from the outside believe golfers have had it easy their whole lives and don't value money or hard graft but that's paradoxical to what Larrazabal's upbringing was like. "I used to work on my father's fish farm, which really helped me appreciate how lucky we are. I think golfers forget that sometimes. We get to travel all over the world doing something we love and making lots of money whilst you have people that work long days that don't earn much at all.
"Working with my father was a good experience which was very tough but I thank him for that life lesson. I definitely appreciate everything in my life."
Although the World No.119 is entering the twilight years of his career, turning 35 in two months, he has no regrets with what he's achieved and how his game is shaping up in what could be the most monumental season of his career. "I look at my career to date I am very proud of what I have achieved so far," he says. "Golf has given me many opportunities in my life which I will never forget. If I was to retire tomorrow, I know that my whole family would be very proud of my career. But I still have a lot to give and I feel I am still yet to reach my prime. Hopefully I will be playing a lot more on Sundays where I am in the hunt as I want to get some more titles under my belt."