When it come to testing clubs you should really use an Iron Byron machine in order to record data using a repetitive mechanical motion but they will set you back close to $2 million! The next best thing is to find the services of a top level professional that swings the club as close to neutral through impact. Oh, the professional also needs to be willing to test products in a none bias way that doesn't breach any sponsorship clauses … now you can understand why an Iron Byron machine is easier to find!
Thankfully through the Pete Cowen connection we have at long last found the perfect club tester. Nick Poppleton grew up at the Peter Cowen Academy in Sheffield under the watchful eye of Nick Huby and Pete. He turned professional in 2019 but the pandemic has limited his playing options, so we quickly jumped in to book some of his valuable spare time.
As you can imagine his swing mechanics are spot on in terms of club to path but equally as important is he's a Sheffield lad and values the cost of things.  Nick like his mentors will say things straight. There are no hidden agendas or paid promotions. For this reason we would like to introduce Nick so you can meet the man behind the testing.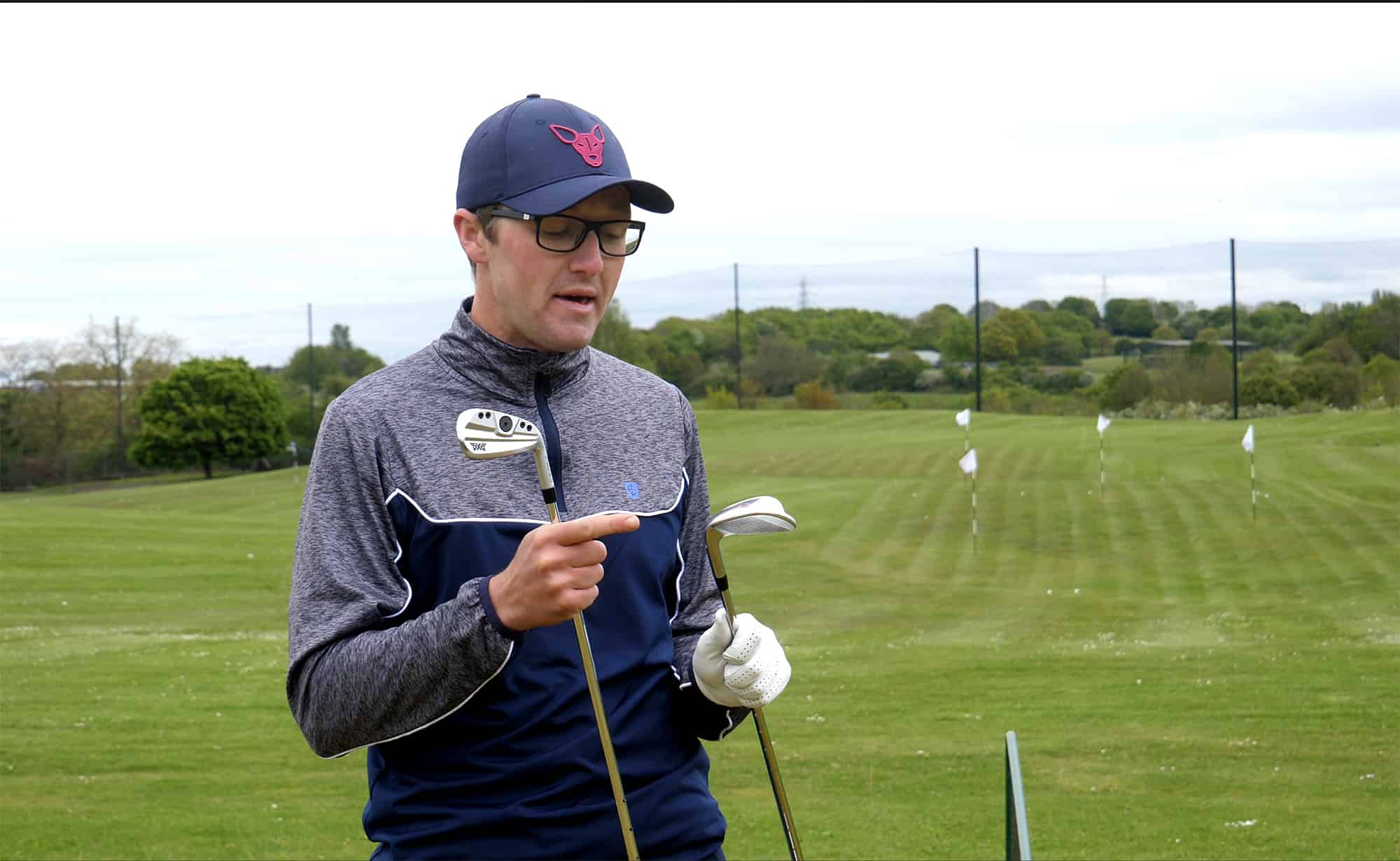 Are Tour pros getting paid too much? It is quite easy to lose perspective on what money is worth but the vast sums that is on offer is making the top-level players not relatable as people. 
How has the pandemic affected your plans? Last year was a struggle not being able to travel and play constant tournaments.  I ended up playing one-day mini tour events in the North of England, mainly on the 2020 Tour. I played well and won a few events but it will be great to get some three round tournaments under my belt on the Euro Pro Tour and push on.
What are the financial pressures? When I first started on the Euro Pro Tour I struggled and turned over £12,000 and when you spend upwards of £10,000 on expenses it's not a lot of money to get by with.
How are you able to cover your out goings and still focus on your game? During the pandemic I've done a few extra jobs from driving a delivery van for Iceland to fitting windows and glazing with a close friend of mine at weekends plus any other odd jobs that crop up.
Did lockdown affect your game? Surprisingly it actually helped.  As I was practicing too much prior to lockdown but when things opened up I felt fresh and went on to win the first event.

http://www.europrotour.com/europro-tour-news/record-breaking-day-at-harleyford-as-cut-made/
What is your route to make it big on Tour? Firstly I need to constantly play well to my ability and the best route would be through Tour School but that is an extreme expense.  Its £6,000 if you play all three stages but it's easy to run out of money and need to pull out in the later stages. So this year I'm trying to earn a place on the Challenge Tour via the Euro Pro Tour. It's the better route in the long run, as the Challenge Tour players tend to fair better once they make it on the European Tour. As they are use to the travelling plus the standards are very similar. 
Do you see yourself teeing it up on the PGA TOUR in the future? I've been very privileged to see some of the best players down at Pete's academy and I definitely think my game could hold up against those guys. I'm certainly hungry enough to put in the graft to show I can tee it up alongside them. At that point, under real tournament pressure, will I be able to see how my game really stands up against the best.
Unlike many professionals you don't have your name on the bag, why? When I gain my tour card or win an international event I might put my name on. As I will feel you have to earn the right to put your name on the bag.
When you earn that winners' cheque what would you spend it on? I'm not sure. I prefer to treat other people that have been good to me.  I've got everything I need right now. My partner works for the NHS and she's happy and healthy plus the rest of my family haven't been affected by the pandemic. Thinking about it I would pay my partner's mortgage off. I think that might go down well!
Why is Sheffield producing top class golfers? There are a few things. First Pete is a massive factor and generally the players tend to come from more of a working class background and are hungry for success. That's not just Sheffield but the north of England.
Who are your golfing idols? I know it sounds cheesy but Pete has been my role model due to what he has done and achieved. As a player I'd have to idolise Stenson for his ball striking but realistically it's the coaches I tend to look up to the most. I've done a lot of work with Nick Huby at Pete's range in Rotherham and he's established one of the best junior programmes in the country from the ground up.