It's only just over six months since MyGolf Dubai's official grand opening ceremony but having established 'proof of concept' with the sprawling, luxurious golf and entertainment venue at Dragon Mart 2 and expanding within the region with key partnerships and local endorsement, forward-thinking founder and CEO, Michael Zhao, is now offering to provide business owners and entrepreneurs a piece of the action with a turnkey franchise opportunity.
"This is the 'blue ocean' concept," says Zhao. "Rather than competing in what is already a very congested golf market, we've created a completely new segment. The concept captures an aspirational consumer demand shift in the new era for the Middle East region when it comes to the leisure/sports/entertainment landscape."
The indoor golf simulator business is thriving in Asia but is a relatively untapped market in the GCC with MyGolf Dubai being the only dedicated large scale example in existence. With summer temperatures extremely prohibitive for all but the most hardy golfers, this represents a significant opportunity to gain a foothold in a business with genuine potential.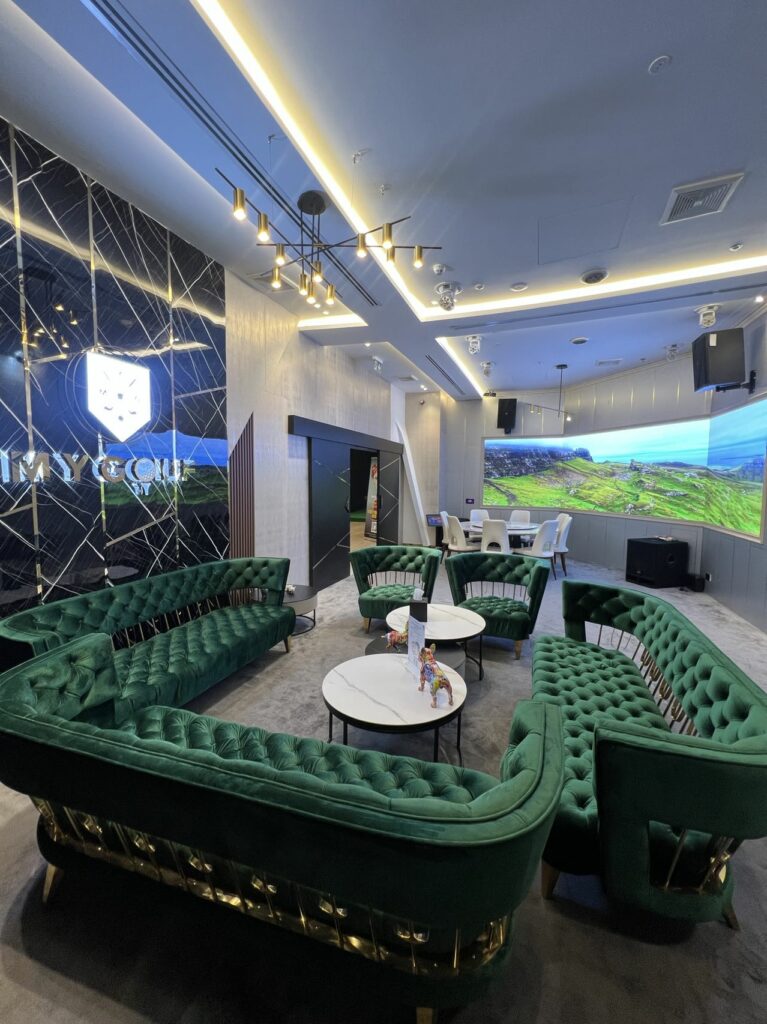 "MyGolf prides itself in decrypting the biggest puzzle in the golf industry by coming at it from a consumer behaviour standpoint," continues Zhao. "We've lowered the barriers to entry, making golf fun and entertaining even for complete beginners and by doing so have successfully accomplished mass engagement and participation for the general public."
Take the partnership option for example, the MyGolf team will come in and build a facility in dedicated space or within a section of an existing business premises (called the Shop-In-Shop Model) as well as providing staffing to run the business. In addition to installing their state of the art GolfZon simulators and other entertainment options such as a karaoke room, cigar lounge and restaurant, franchisees will also access MyGolf's tried and tested customer acquisition and conversion system, as well as their team of qualified PGA professional golf coaches and club fitters.
The first MyGolf Dubai, which opened to great fanfare last summer, is a perfect showcase for what potential franchisees can expect in terms of quality and service. The GolfZon simulators in the 14,000 square feet venue have over 200 international courses including St. Andrews, Pebble Beach, Kiawah Island, Harbour Town, PGA National and many more. The bays feature omni-directional swing plates to recreate different sloping lies, as well as a range of different surfaces to replicate rough and even sand.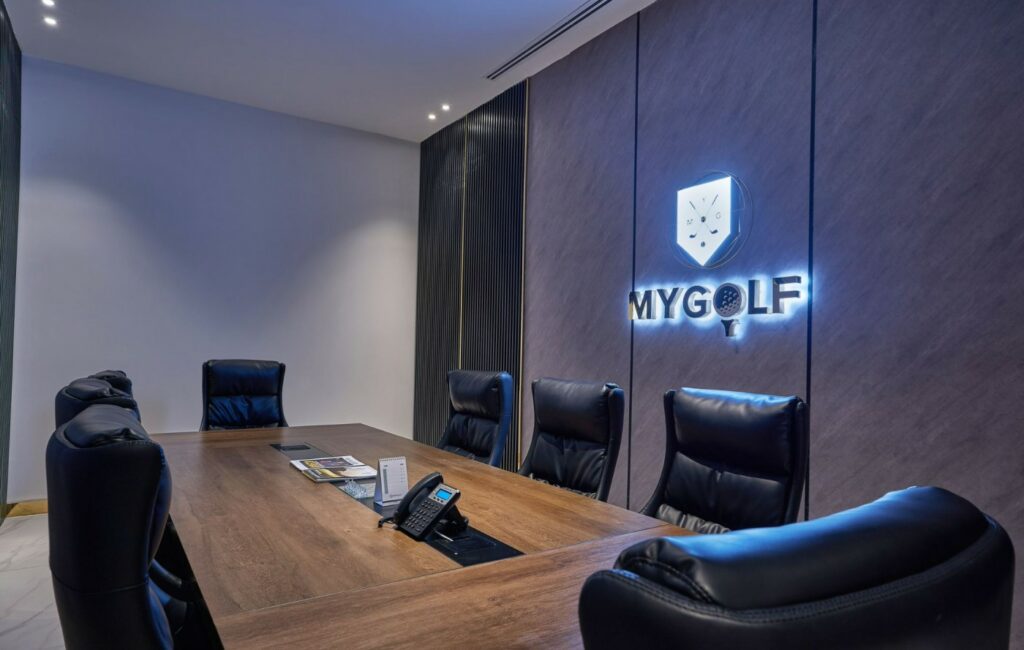 The disruptive golf coaching element of the MyGolf business, which focuses on teaching by 'feel', allows students to take advantage of swing analysis software and video technology usually associated with expensive swing studios for a fraction of the cost while bespoke club fittings also form a key aspect of the offering.
The level of customer service is also more akin to a 5-star private golf and country club than what you would expect from an indoor golf facility. A concierge meets all customers at the door – greeting them by name if they've pre-booked – taking their bags and escorting them to their bay, which could be one of the open bays or a private VIP suite named after Rory McIlroy, Arnold Palmer, Jack Nicklaus or the VVIP Tiger Woods room!
F&B, entertainment spaces such as a dedicated karaoke room and events also form key aspects of the 'MyGolf' ethos which aims to turn its venues into community social spaces.
"Ultimately, as an impact investment, the Value Proposition of a premium, high net-worth customer base and an amazing organic business model with an exceptional, proven investment return is irresistible," says Zhao.
If you're interested in discussing the Golf as a Service (GaaS) franchise opportunity offered by MyGolf, contact Michael Zhao directly at [email protected]