A month is a long time in golf. Just ask Francesco Molinari. Prior to the BMW PGA Championship, he was in 36th place in the Race to Dubai, nowhere near the European Ryder Cup Team qualification places and without a top 10 finish on the PGA Tour all season… 
But the drums kicked in at Wentworth as the 35 year old took one of the biggest scalps in European golf and the first big-money Rolex Series event of the season.
He almost made it two in a row but was pipped at the post by Thorbjorn Olesen on home soil at the Italian Open before heading to the US where the good times kept on rolling as blew away the field at the Quicken Loans National with an eight-shot victory, smashing the tournament record by seven shots in the process.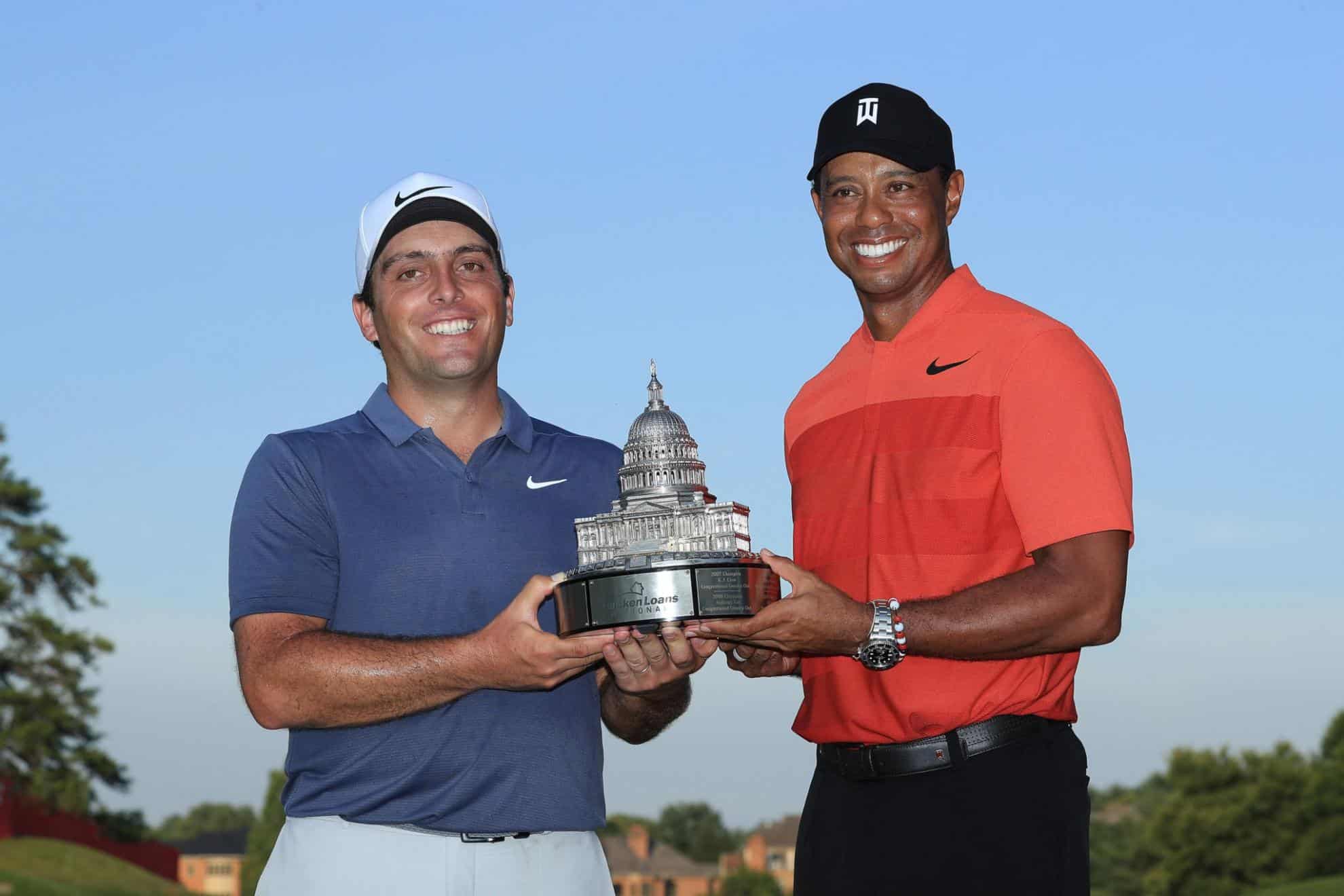 He's now right in the Race to Dubai mix in fourth place, sitting comfortably in 43rd place in the PGA Tour's FedExCup Standings and if the Ryder Cup Team was picked today, he would sail in at fourth place in the Rankings. Why the sudden turnaround, I ask the famously down to earth and affable Italian?
"There has been a lot of work put into it," he says. "People see the end result but from our side, it's been coming for a while and it's something we've been working on for a long time, not just for a few months. What happened recently is that I became more confident after the win at Wentworth but I was seeing signs of improvements earlier in the season, even when the results were not so good."
MENTAL FORTITUDE 
Therein lies the first big key to Molinari's recent rampage on both sides of the Atlantic. He's always been a solid all round player and a particularly good ball striker. Recent weeks have seen his tee to green play reach another level and his form on the greens has been bewitching at times – the 50-footer for eagle that sparked his gallop down the homeward stretch at TPC Potomac presenting a perfect case in point. When he's got himself into the mix of late he's displayed a mental fortitude that all the most prolific winners have which allows his talents to shine rather than him 'getting in the way of himself.'
"The feeling I have coming out of the last month or so is that I have a mental strength that I didn't have before," he says, "and that's why I've won two times in quick succession which is something that I'd never done before.
"I have always been calm and collected, but I have more resilience now, and I am probably closer to achieving all of my goals."
Another key factor has been teamwork. Molinari has worked with coach Denis Pugh for many years and earlier this year he enlisted the services of putting guru Phil Kenyon – there's also performance coach Dave Alred and caddie Pello Iguaran Valle among others in the backroom team whose combined efforts convert into shots saved on the scorecard. 
"The thing I like is that everyone on the team is always looking for ways to improve my game and with that mentality sooner or later you will get results," says Molinari. "Whether things go well or not so well there's always that will to improve and get better."
Molinari could scarcely have hit top form at a better time of the season with the number of Ryder Cup Points on offer at each event increased since the BMW PGA Championship, the Rolex Series kicking into gear and The Open Championship just around the corner. A staggering eighty four percent of his Strokes Gained at the Quicken Loans National were a result of his tee to green play – a career-best 4.33 strokes per round – something which could come in highly useful at Carnoustie, one of the toughest courses in the U.K and a renowned ball strikers' course.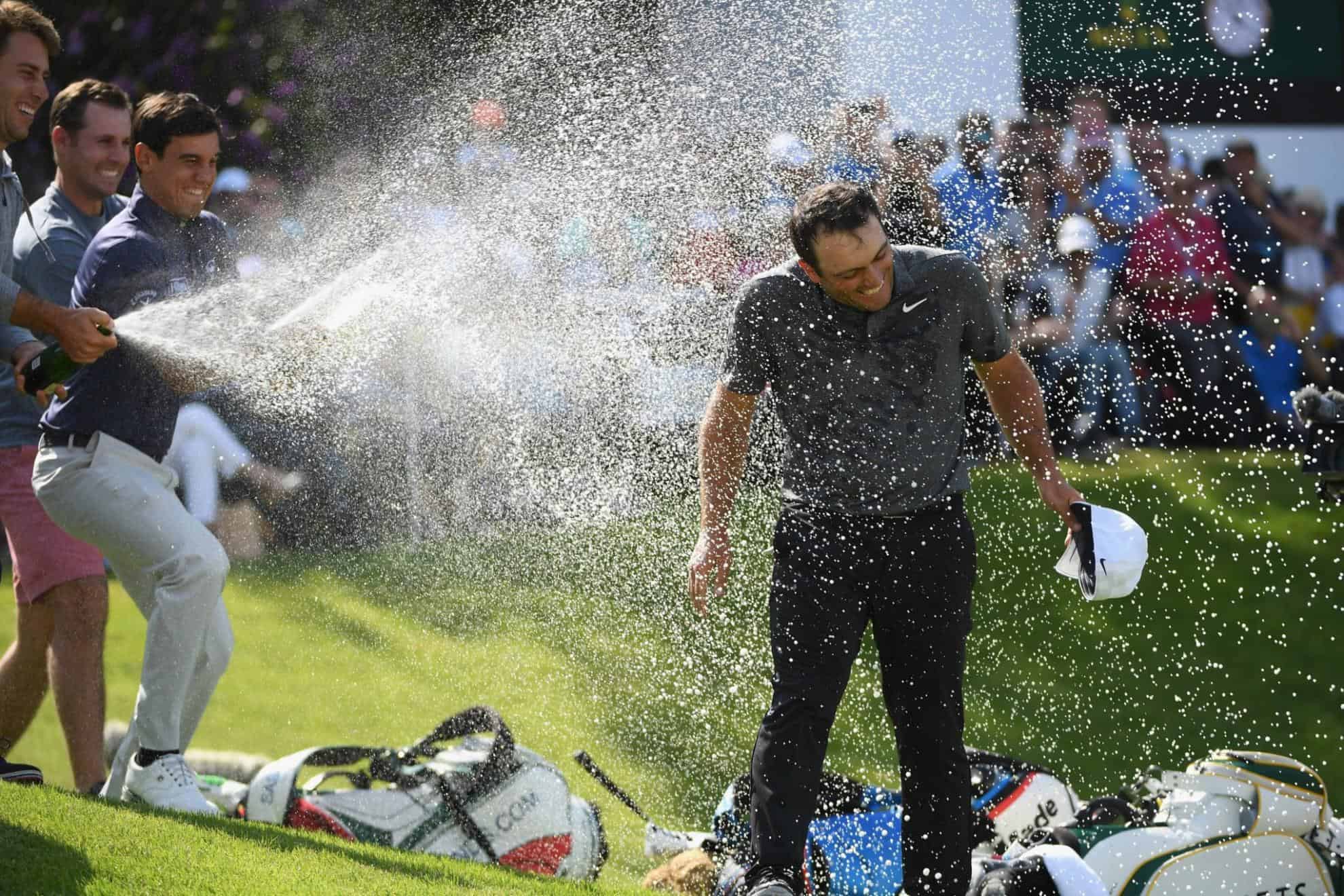 CONFIDENCE 
"I'll go there with a new confidence mainly because of the victory in America, which not many European Tour players have done," says Molinari. "It proved a lot to myself which is what is important as I don't gain confidence from whatever other people say, it has to come from inside myself.
"The only downside is that I had very little success on this course in the past (he missed the cut in the 2007 Open), but I am a different player from the last time I was there and I'm looking forward to the challenge. 
"Carnoustie is definitely a ball-strikers' course, strategy really comes into play as well – like it does with most links courses. Then again, if the wind starts blowing and everyone starts missing fairways and greens it becomes a chipping and putting contest. But I'm happy with where every aspect of my game is at right now and the goal is to prepare properly for the tournament and hopefully I can be in contention."
Molinari is one of the game's few true 'global' players, joining the likes of Justin Rose, Jon Rahm and Rory McIlroy in committing himself to both the European and PGA Tours and traversing the globe in order to play enough events to keep his card on each. It's something that requires great stamina as well as the ability to maximise results from reduced playing opportunities. 
"It can be physically challenging mainly because of the travelling as the amount of distance covered is much more than a player who plays on only one Tour," he says. "The other side of it is that you'd end up playing less than a one-tour player. I play in fewer events on each tour but I have to make sure that I perform well when I play!"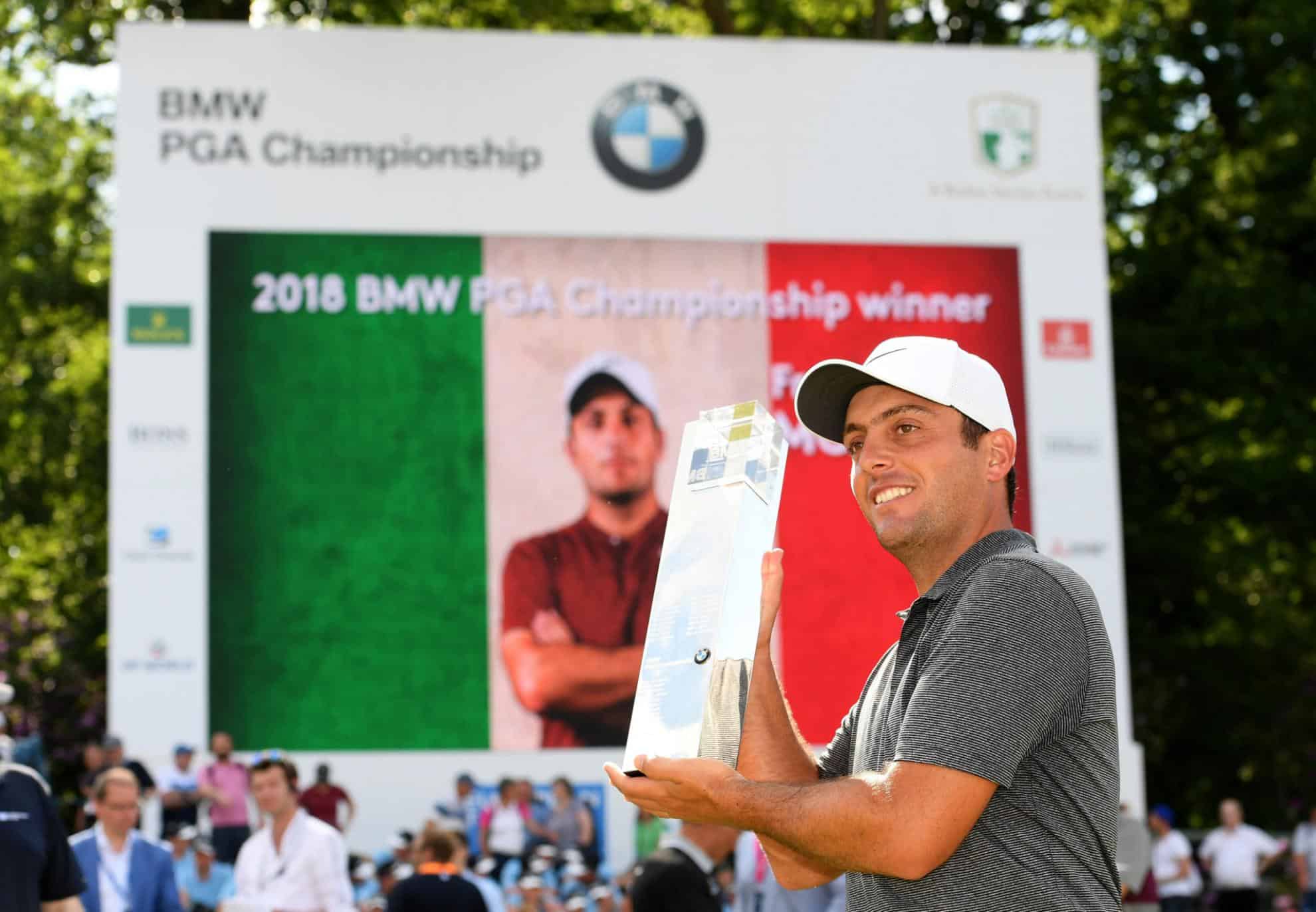 SURPRISED 
Molinari surprised a few people when he opted to stay in the U.S. after the US Open rather than tee it up in the HNA Open de France. Having gone one better than his 2017 runner up finish at Wentworth in May – in an event that holds extra significance for Molinari having lived just down the road in London for almost a decade – to add a fifth European Tour title to his collection, he continued his assault on the Race to Dubai with a runner up spot the following week in Italy – an event the two-time Italian Amateur Stroke Play champion had won in 2016. Not only is the Open de France an event at which he's had great success in the past, finishing runner up on three occasions, like Wentworth and Italy, it's a Rolex Series tournament with a hefty prize fund of US$7,000,000. Perhaps most significantly of all, it is played on the same Le Golf National track which will play host to The Ryder Cup in September. 
"At the beginning of the season the plan was to play Wentworth and Italy and then go back to America to play the US Open and then to France," says Molinari. "But the way the first part of the season had gone in the States meant that I needed FedExCup points more than Race to Dubai points. It was a hard decision but it was pretty obvious where I needed to play. It wasn't easy to miss the Open de France, an event I've played for many years and done well at, but it was something I needed to do. 
"It is not an easy feat to juggle different events from different tours and meet the regulations on each to keep your eligibility. A lot of the times our hands are much more tied than people think when we have to decide our schedule." 
It's fair to say that the emphatic nature of Molinari's win in the US, where he closed with a scintillating 62 to sign for 21 under par for the tournament, eight shots ahead of Ryan Armour to put his first PGA Tour title safely under lock and key, proved that he made the right choice. 
"You can never expect for things to go that smoothly but I had been playing well, putting well and everything was in a good place but I thought it was going to be a lot closer than it was," he says. 
"From the start the plan was to stay in my own bubble, do my own thing and not concentrate on what other people were doing as it is easy to get caught up in the performances of others. In the end, I did it extremely well, and I think that's why even when I was leading by a few I kept playing well and widening the lead."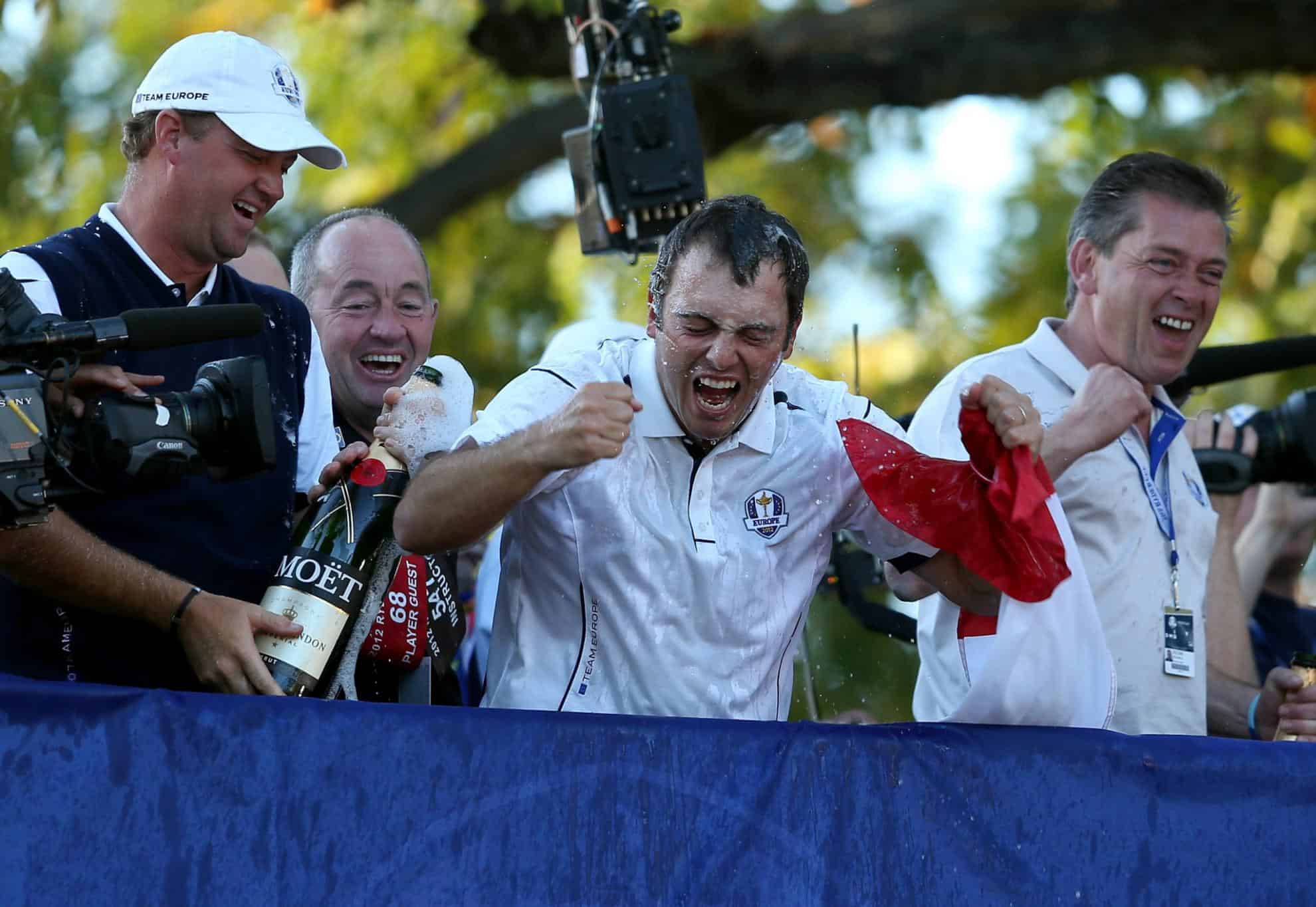 THE RYDER CUP
Molinari is sitting pretty on both the European and World Points Lists for Ryder Cup qualification and even if he were to drop out of the automatic slots it would be something of a shock if he was not selected as one of European captain Thomas Bjørn's four wildcards. He's been a winner in his two previous Ryder Cups – alongside older brother Edoardo at Celtic Manor in 2010 and then as part of the infamous 'Miracle of Medinah' 2012 when Europe pulled off one of the greatest comebacks in sporting history to overturn a 10-6 deficit to win 14 13 fter the final day's singles matches. As with any player who has taken part in golf's greatest team competition, Molinari is desperate to experience it again.
"I've been saying all season that I wasn't thinking about The Ryder Cup because I thought it would be counter-productive to focus too much of my attention on it too early," he says. "But it's been on my mind, especially after missing the last two. After you've played it and you feel like you can contribute to the team it's not nice watching it on the TV. Obviously, you still support your teammates but you really wish you were there. 
"It's been a big motivation and I really hope I can be a part of the team in Paris. It would mean a lot. It's a special place because I've played so many years there since I joined the tour. It's one of my favourite courses and I would just love to be there. I've played for Thomas Bjørn in the Seve Trophy and other team events and we get along well so I'd love to play for him." 
Molinari believes that the European Team is shaping up to be an exciting blend of youth and experience in with a great chance of wresting back the trophy they lost at Hazeltine two years ago. 
LE GOLF NATIONAL 
"There's definitely been a shift since the last Ryder Cup," he says. "There is a new generation coming through – like Tommy Fleetwood, Jon Rahm, Tyrrell Hatton and Alex Noren. What happened to the US team a few years ago is now happening to the European team now. I think it's going to be a very talented and exciting team because if you combine those players with the likes of Justin Rose, Sergio Garcia and Rory McIlroy – it's a very good balance and I think it's going to be a really strong team. 
"Hopefully I'll be there, but in any case it's going to be a very talented team."
With runner up finishes in 2010, 2012 and 2016, Molinari knows a thing or two about how to play the tough Le Golf National Course in Paris. 
 "It can be a pretty brutal course," he says. "You really need to be on top of your game to do well around there. You need to be hitting fairways and greens because of the rough and the water hazards. It's not really a course you can play well if you're hitting it wayward off the tee, it's a ball strikers' course. In match play you need to make putts at the right time and I think it'll be a great challenge for everyone and a course that the people watching will really enjoy too."
If Molinari does, as expected, make the team, he will match his idol, Costantino Rocca, in having played in The Matches three times. His European Tour record actually stacks up favourably against Rocca's having amassed five titles and 26 top 10s from 310 starts in comparison to his compatriot's five titles (including victory at Wentworth in 1996) and 22 top 10s from 501 appearances, but for Molinari, he will always be in his idol's shadow whatever he achieves. 
"It's massively important to me to try to emulate Costantino but for me I can't really compare myself to him because he was such an idol of mine growing up," says Molinari. "No matter what I do in the rest of my career he will always feel untouchable to me. I don't feel like I've reached his achievements and it probably never will feel like that because of the way I looked at him growing up."
Rocca blazed a trail for golf in his country as the first Italian golfer to compete on the biggest stages and played a huge part in players like the Molinari brothers, Matteo Manassero and Andrea Pavan picking up clubs as kids. It's a mantle that Molinari is proud to take on. 
"Inspiring more people to take up golf in Italy is something I hope I can do and something I'm proud of," he says. "If I can help even just a little to encourage more youngsters in Italy to be interested in golf, it would be amazing." 
Molinari has already done more than enough to cut a path for his fellow Italians to follow and if his current form continues throughout the rest of season and into The Ryder Cup in Paris, 2018 could be the year that he writes his name bolder than ever into the history books.
---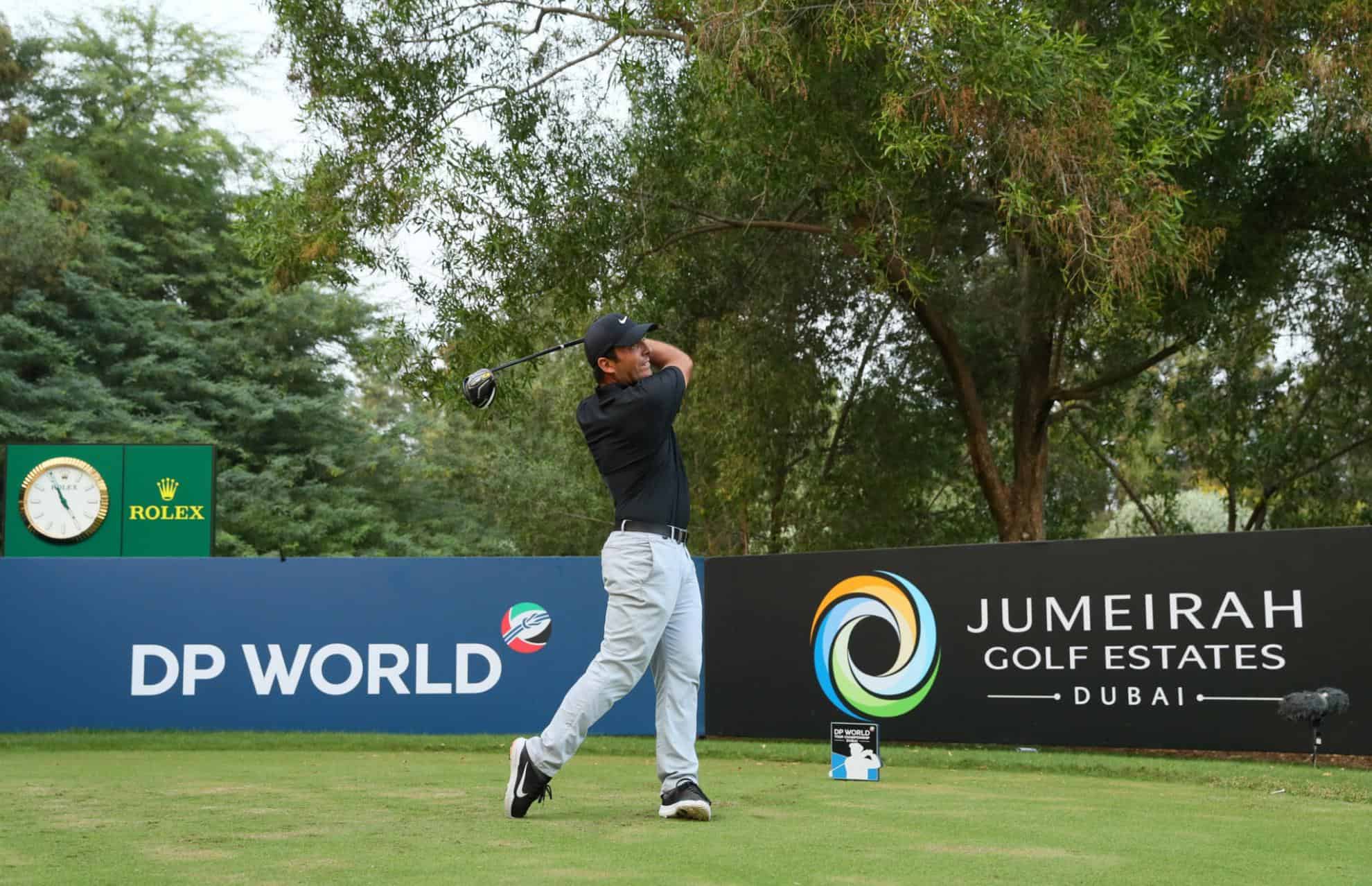 Molinari on Dubai…
The Race to Dubai is massive. We play for a lot of big trophies but to have the chance to end the year as Europe's No.1 is something that doesn't happen too often in your career. Everyone on the European Tour would feel like it was a massive achievement to get that recognition. 
The Majors, WGCs and Rolex Series are all important and the Earth course in Dubai is a course that I enjoy and one that I've played well on in the past so hopefully I can get there this year with a chance to win the Race to Dubai.   
I think the DP World Tour Championship is great – it's grown a lot over the years. When we first played it in 2009 the course at Jumeirah Golf Estates was brand new. It was already a good course but it needed a couple more years to mature. Now it's one of the best events of the year because of the course and also the fact that Dubai is a very exciting place. I love being there. Most of the guys look forward to going there because of the weather and because of the buzz that there is about the city in general. I think it's a very fitting venue for the end of season event. 
A few years ago, I used bring the kids and the whole family to Dubai during the event. We love staying at the Atlantis because of the pools and the Aquaventure waterpark and Lost Chambers Aquarium and all of that stuff. The last couple of years only my wife has come because of the children getting older and going to school so it's slightly different, but we love trying all the new restaurants and going shopping. It's a great city whether you go with your whole family or just your partner, it's always an enjoyable week.