AFTER signing off on a year to remember with a second-placed finish at the DP World Tour Championship, Matt Wallace is looking to build on his success for the 2019 season and not be categorised as a one-year wonder. With three wins and three top ten finishes in the final Race to Dubai standings, Wallace finds himself in the top 50 in the World Ranking and with the opportunity to map out a schedule that includes all the Majors and World Golf Championships events. Thomas Wragg caught up with the steely Englishman in Dubai to find out what he has in store for 2019.
"To finish second in the DP World Tour Championship was pretty good," Wallace smiled, the day after he pushed Danny Willett all the way to the wire at Jumeirah Golf Estates. "It certainly capped off the best year I've had so far," he said.
Wallace was making his DP World Tour Championship debut after picking up three wins in 2018 and he's aiming to tee it up in the season-ending climax for many years to come.
"The Earth course is an amazing layout and a special place to end the year on," he said. "I feel like the best player will win on that course each year and Danny (Willett) was a true champion. It was nice that I ran him close, along with Patrick Reed."
Winning formula
Wallace came to the fore in 2017 after winning the Open de Portugal – an event co-sanctioned across the Challenge Tour and the European Tour. That victory earned him status on the top tier of European golf and later in the year a fourth place finish at the lucrative Italian Open, a Rolex Series event, saw him compile enough money to retain his playing privileges for 2019. He made a strong start to last year's campaign, making the cut in Abu Dhabi and Dubai before winning his first title of the season at the Hero Indian Open in March. Another triumph followed in June at the BMW International Open and he won his third title in September at the Made in Denmark. So what's the key to his success and how has made it seem relatively simple to join the leading light on  European Tour?
"That's the million-dollar question," he beams. "I've been asked that a lot as the year has progressed and there's no real pin-pointing for me. I guess, it's down to a lot of hard work and determination – plus the will to win and the determination to keep improving.
"I've had a lot of downs in there as well and a lot of missed cuts in some big events, but I've shown that I can bounce back from those disappointments."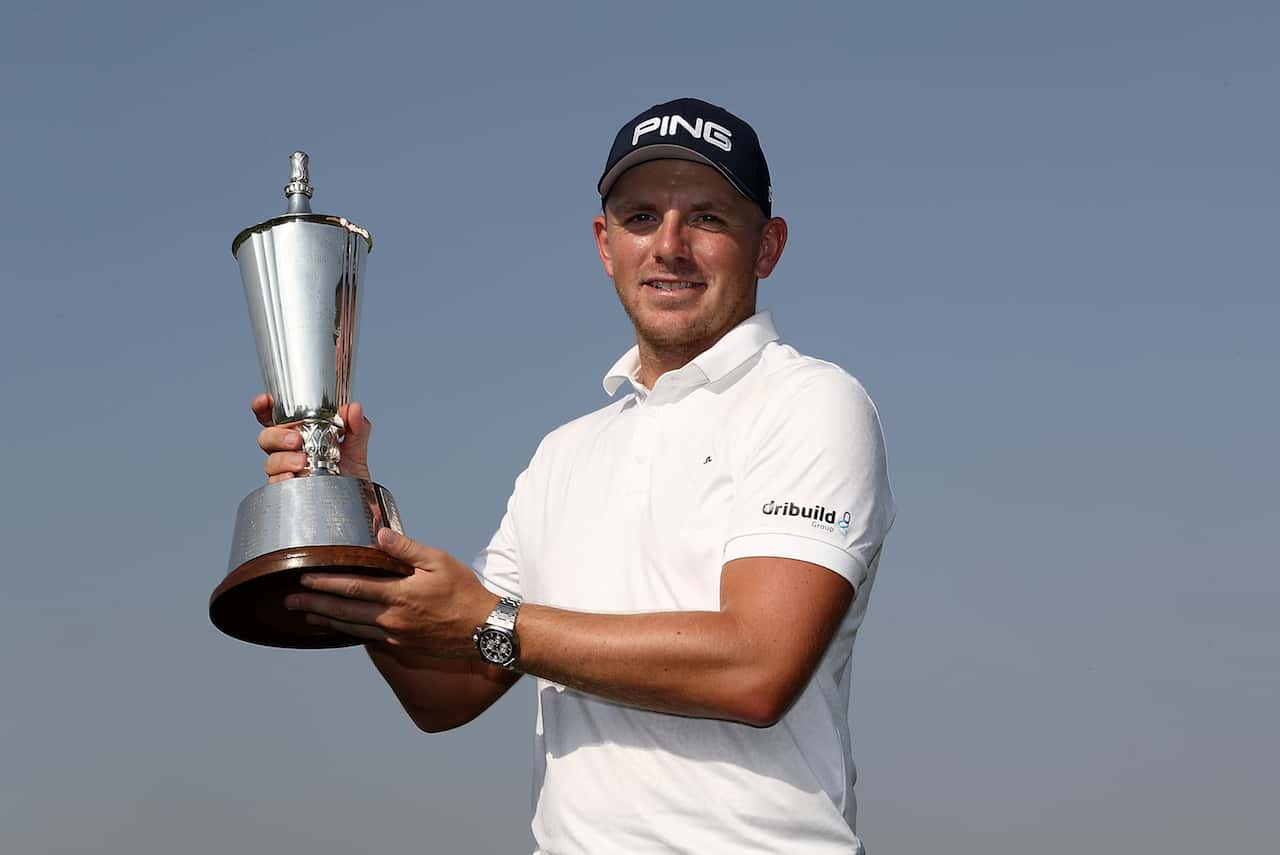 Wallace has come a long way in a short space of time. In 2016 he was playing his third consecutive season on the Alps Tour, which he dominated, winning six times to top the Order of Merit and earn his Challenge Tour card.
"Both the Alps Tour and the Challenge Tour were massive stepping stones for me," says Wallace. "You get to travel and learn how to take your game with you, to places you've never been to before. You don't know where your next meal might come from because you don't speak the language to ask where the shops and supermarkets are!
"So it certainly toughens you up. There are many really good players around the mini-tours and development tours and a lot of the courses are relatively easy which means you have to make lots of birdies. I guess the same thing works when you arrive on the European Tour. You need to reign it in a little in terms of how aggressive you can play but you still need to make a lot of birdies because the guys out here are really good.  I was very fortunate to win so many times on the Alps Tour."
Matt Wallace Swing: A winning formula (swing analysis from Pete Cowen)
The aggressiveness has been there all along and the Englishman gate-crashed the discussion of becoming a potential Ryder Cup player as his incredible 2018 campaign unfolded.
However, still requiring a Captain's Pick, he was left out as Thomas Bjørn went for experienced veterans to fill his team, leaving Wallace more determined than ever to kick on and qualify for the team in September 2020 in Wisconsin.
"I narrowly missed out on a pick for The Ryder Cup but it has fired me up for next time," he says. "I'll use it to try and help me progress and make the team in America.
"I spoke to Henrik Stenson at the DP World Tour Championship and he congratulated me on how well I'd played all year. To have that come from someone like him was pretty special. I'm proud of myself just to get into the reckoning for a Ryder Cup spot – and I'm going to use that ambition to make the next one."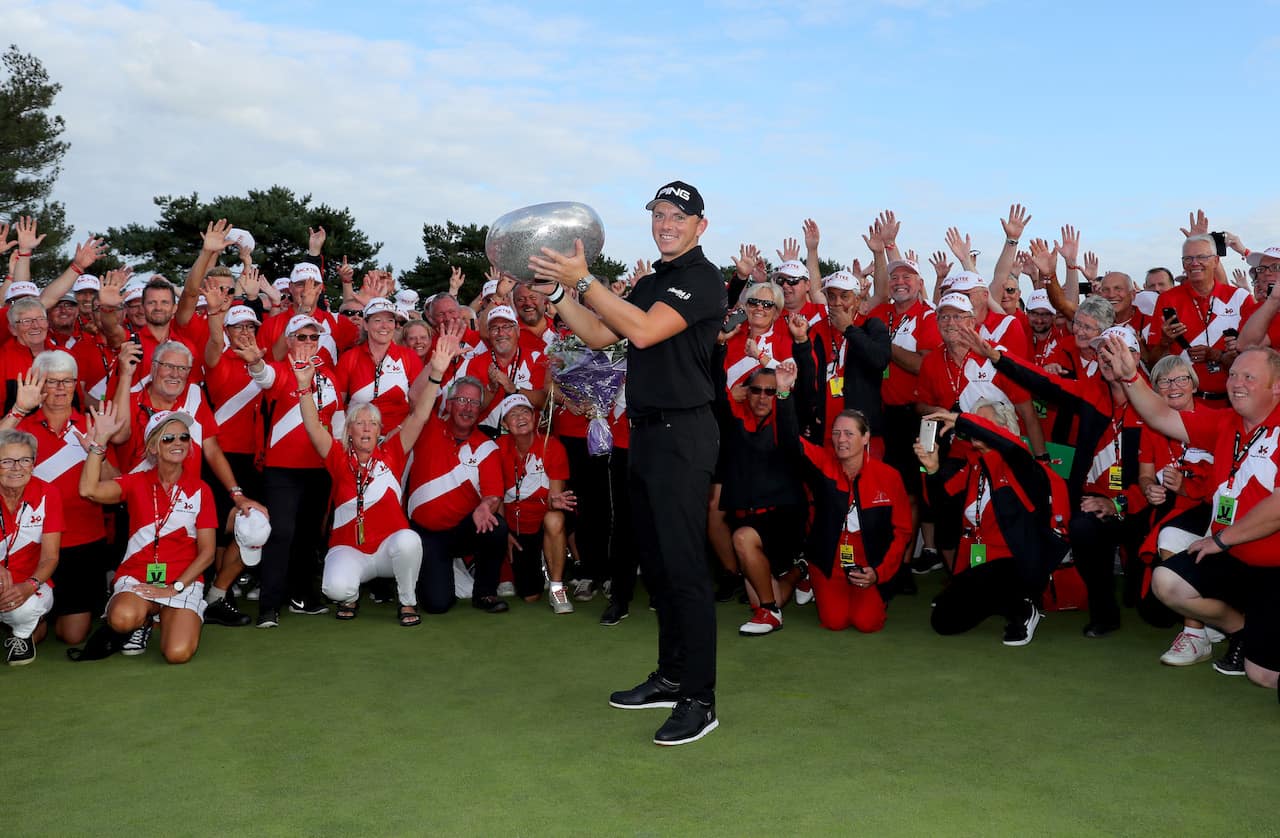 One thing that will help Wallace in that regard is his eligibility for the biggest events. "It's massive to be inside that top 50 in the World Ranking," he says. "It was a goal of mine at the start of the year and now it sets up 2019 nicely. I can now plan my schedule rather than have to go and play elsewhere. Hopefully, I'll earn my first trip to Augusta for The Masters. So I'm super excited about what I can try to achieve in the year ahead.
"My plan for 2019 isn't set in stone, but I do know I'm probably not going to play as many events as I did in 2018. I played 33 weeks and found it a bit too much. If I get the chance to play some events on the PGA Tour that would be great for me and the development of my game. It will certainly tick a few more boxes that are currently blank, like making myself more of a global player and a better player.
"It's crazy when you think about it. I never thought I'd be in this position, to be 44th in the World Ranking. It's very special and I'm just happy to be riding the wave."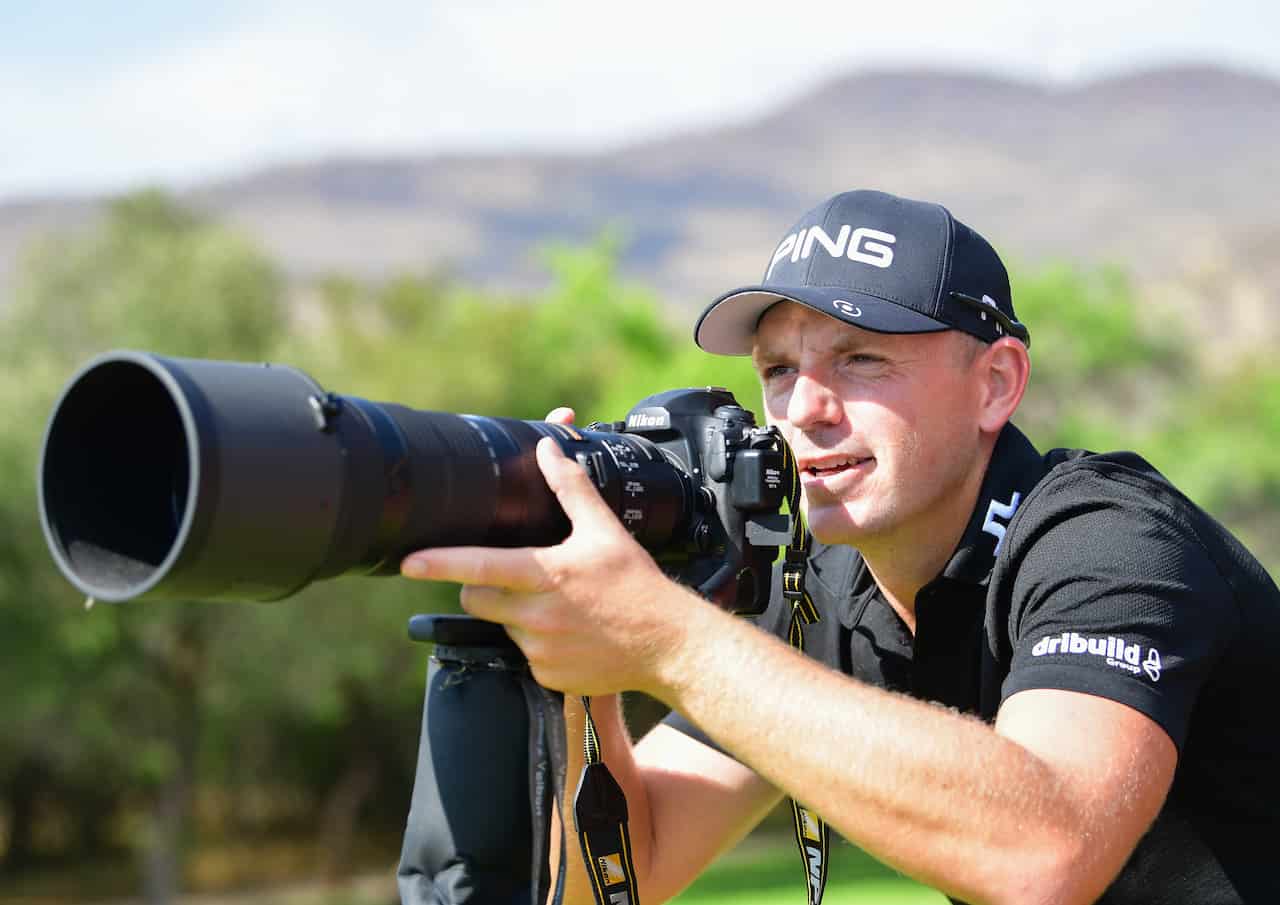 Wallace begins his season in exalted company in Abu Dhabi and it came as no surprise to the 28-year-old that the tournament has become a Rolex Series event.
"I'm really looking forward to playing the Abu Dhabi HSBC Championship again," he says. "I always regarded it as one of the best events on Tour, so to come back and play Abu Dhabi and then the Dubai Desert Classic – probably with some practise thrown in beforehand – is great. I always look forward to coming back to the Middle East."
The last time Wallace was competing in the UAE he ran the eventual winner of the DP World Tour Championship, Danny Willett, a close second along with Patrick Reed, in the season-ending climax to the 2018 European Tour schedule at Jumeirah Golf Estates. So, don't be surprised to see him stepping into the winner's circle at the start of his 2019 campaign in the Desert Swing.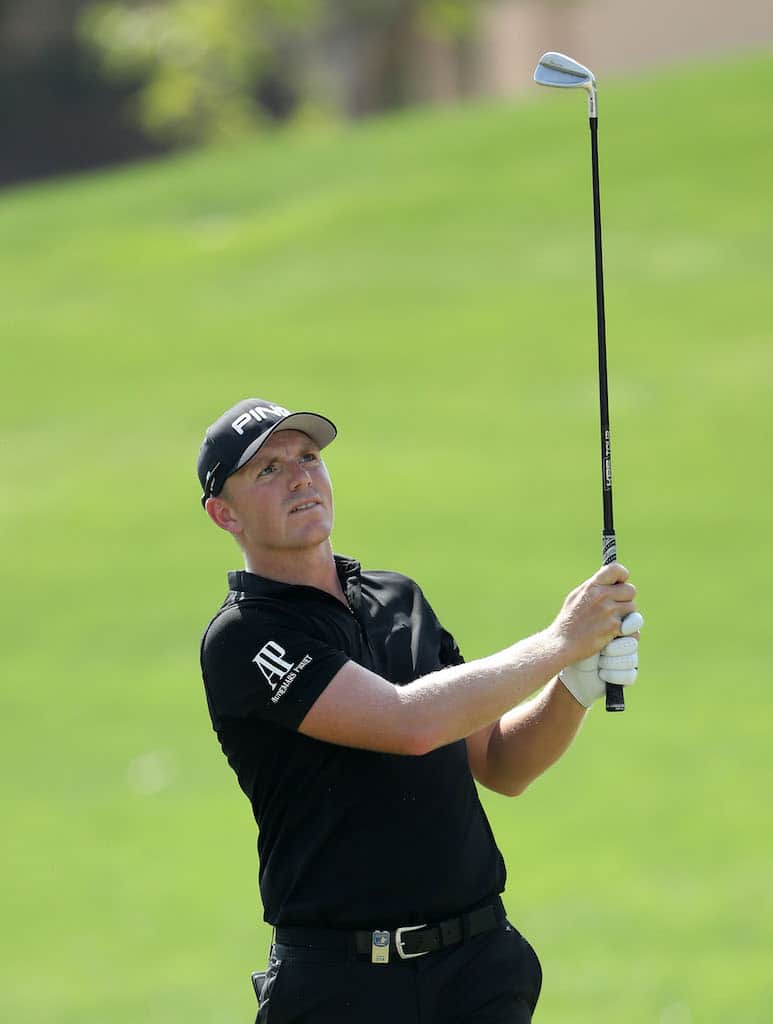 Wallace on Audemars Piguet:
You can just tell by the calibre of players that they have as their Ambassadors. I remember at the start of 2018 I signed my contract on the Thursday of the Indian Open, and it said that I couldn't have the logo on my right sleeve – and I hated that. Then I won on the Sunday and François-Henry Bennahmias (CEO) called me up and said: 'You're getting that AP logo tomorrow.' So that was the drive I had to get it. It's a cool story and I'm super proud to be associated with them."
My favourite watch is the Royal Oak Offshore. It's black, which is my favourite colour. I love wearing black when I play, it gives me that stealth-like mentality, sometimes to go under the radar, but always to be there at the top.