Two course records, seven Men's Open victories and an Order of Merit Championship all under his belt in one season. It's a record that most players can only dream of but for 14-year-old amateur Josh Hill, it's a reality. Despite going toe-to-toe with players older and more experienced over the Emirates Golf Federation's Order of Merit Championship, the junior proved he can mix it with the very best with a string of stunning performances that belied his relative inexperience at adult level. We caught up with the Dubai-born star at his home club, Jumeirah Golf Estates, to get an insight into where his golfing journey started and what lies ahead in his promising career.
Worldwide Golf: How old were you when you first started playing golf?
Josh Hill: I was two years old when I picked up a club for the first time. My grandparents live on a golf course in Spain so they are both very keen golfers. When I went to visit them I played a round with them using plastic clubs and just caught the bug straight away.
WWG: How long was it before you moved on to proper clubs?
JH: It wasn't that long after. I remember my grandad cutting down a three wood for me to play with and I absolutely loved it, that was the first proper club I ever had.  I gradually got better and when I was six I got taken to my first ever golf lesson.
WWG: How long has your family lived out in Dubai?
JH: My parents moved here a month before I was born so around 14 years now. It's been amazing growing up here with all the great clubs on offer in the region; it really is a fantastic place to get to grips with golf.
WWG: Where was your first golf membership?
JH: The first membership I ever had was at Dubai Creek Golf & Yacht Club. The club has such a great atmosphere and everyone seemed to get along really well with each other. The course is obviously really well kept and it's also a challenge so it really helped me grow my game and be the player I am today.
WWG: Who is your favourite golfer and why?
JH: It has to be Tiger Woods. I love watching him play golf because he always does what needs to be done. If he needs to make a 10 foot putt on the 18th to make a play-off he will do it with no problems. I believe he has another Major in him, it's going to be really difficult with the amount of talent in the field but if anyone can do it Tiger can.
WWG: You recently won Emirates Golf Federation's Men's Order of Merit. How did that feel knowing you beat some of the best amateurs in the country?
JH: It was such a great feeling to win that, I played some really consistent golf all season.  I knew I had it in me as I won the Yas Links Men's Open in 2017. I set myself the goal of topping the Order of Merit this year and I've achieved it.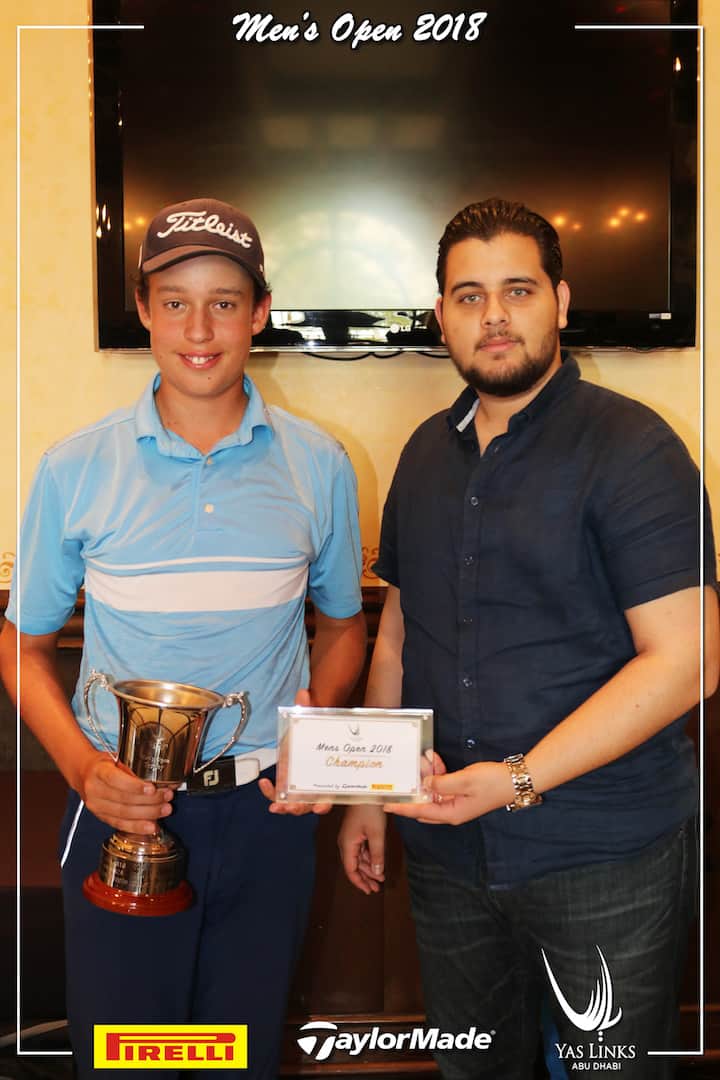 WWG: What has been the biggest highlight of your golfing career to date?
JH: It has to be winning the European U-16 Faldo Series. I was feeling a bit of pressure heading into the final round but I just played my game and shot 4-under-par in the final round to get the win. The competition is full of the best youngsters in golf so to get my name on the trophy was really special.
WWG: Did you learn much from Sir Nick Faldo?
JH: Yes I learnt so much from the whole experience, it was so rewarding.  Sir Nick Faldo put on some great clinics for all the players which has really helped me improve my game and the way I think around the course. He also gave me a great tip on how to use my legs more during my swing which has been great to hear from a tall player like Nick as I'm 6'1 and never really used my legs before.
WWG: You set the course record at The Track, Meydan and Trump International Golf Club after hitting 68 and 65 respectively. What clicked for you on those days?
JH: It felt really good getting the course record at the Trump especially after a bad start; Meydan was also fantastic because it's a tough course. I was playing with good players who pushed me all the way.
WWG: Do you enjoy the competition with other talented juniors like Arjun Gupta?
JH: Yeah, it's brilliant having such a great group of juniors around.  Arjun, Toby Bishop and Max Burrow are really healthy competition and have helped me play well this season.
WWG: What has been your favourite course to play on?
JH: Burnham and Berrow Golf Club in Somerset because it is a very challenging course with tight fairways. It's also a links course so it can get extremely windy which always makes the task more difficult. I played there last year in the McGregor Trophy (English Boys U16) and came 11th so I have fond memories of the course.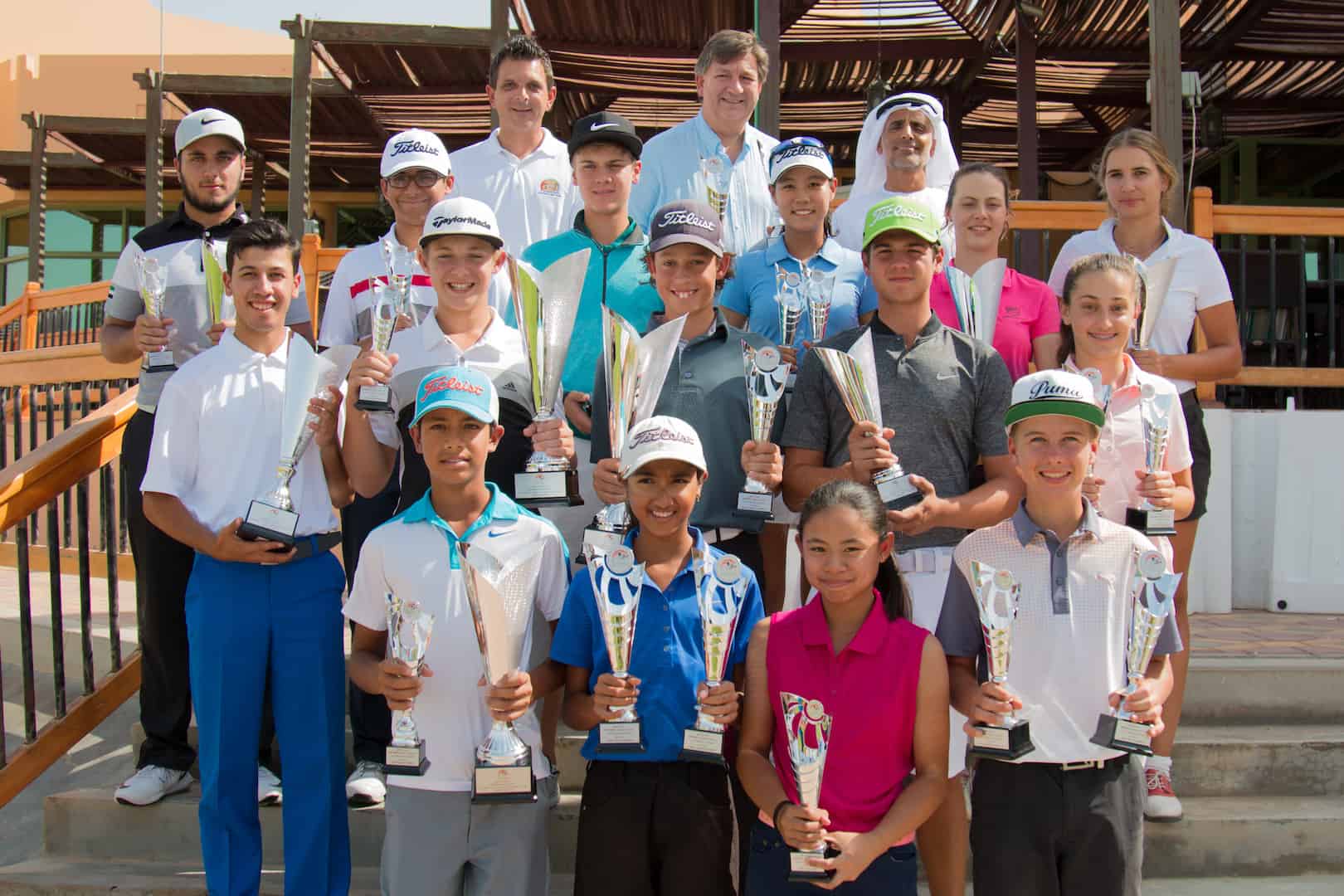 WWG: Who is your current coach and how did you come to work together?
JH: Joe Marshall at the Butch Harmon School of Golf. I played against him last year in the Dubai Golf Trophy and really liked the way he worked. His passion and attitude towards the game was obvious to see. I knew from the moment I met him that he was going to be the guy to take my game to the next level.
WWG: What is the strongest and weakest part of your game?
JH: I would say the strongest part is definitely my driving accuracy and my short game. The weakest would be my my ball striking. I'm not too bad but I want to be able to hit it like Tommy Fleetwood!
WWG: What do you like to get up to when you're not on the course?
JH: I enjoy chilling out with my mates and playing the Xbox but most of the time I'm busy doing schoolwork! It's key to get the balance between golf and my studies right so I try and play golf for four hours a day and study for five to six hours. It's important for me to do well in my studies.
WWG: What is the main goal for your golfing career?
JH: I want to be the next Tiger Woods. Tiger is such a household name and the face of golf so I aspire to be like that one day. You have to dream big if you want to achieve big things.