Dubai-born sensation Josh Hill played in his first ever European Tour events at just 15 years old when he teed off at the Abu Dhabi HSBC Championship and the Omega Dubai Desert Classic last month. It came off the back of a sensational year for the youngster who became a world record holder for becoming the youngest winner of an Official World Golf Ranking event as well as being crowned MENA Tour amateur champion.  
Hill arrived at the Abu Dhabi HSBC Championship as the youngest player to ever feature in the event and enjoyed one of the thrills of his life when he practised with World No.1 Brooks Koepka on the Monday of tournament week. The pair played 18 holes at Abu Dhabi Golf Club with the final eight being played as a head-to-head match play – Hill came out on top!
"The experience with Brooks was great," says Hill. "I learned a lot from him and obviously playing with the world's best player is always going to be great fun. He gave me a lot of advice about how to structure my game for tournament week and how to build momentum. It felt good to beat him in the match play! When he was 15, he beat Tiger Woods so it's a nice story to tell."
Heres's Dubai's Josh Hill tee shot on the 2nd hole. The 15 year old is 1 over par for the day but not being overwhelmed on his @europeantour debut. #adgolfchamps pic.twitter.com/gyaGOKrdS3

— Worldwide Golf (@WorldwideGolf) January 17, 2020
Hill was paired with Matthias Schwab and former Masters champion Charl Schwartzel for the first two days of the tournament and got off to a flying start with a superb birdie on the first. He went on to card four more as he outscored both of his playing partners combined in the birdie count but five bogeys and one double bogey meant the youngster had to settle for a two over par first round. The amateur followed this up with a 76 for a 36-hole score of 6-over-par to miss out on the weekend's action.
"When I was in Abu Dhabi, I felt like I could compete with the players there and I could definitely beat them on good days but I just wasn't there off the tee," he says. "I didn't hit the ball anywhere near the fairway but if I had done then I would have had a chance to beat a few of them but it is what it is and I need to improve my driving for next time. The experience has been a confidence booster but it has also been an eye opener."
Hill then travelled back to Dubai for the 31st edition of the Omega Dubai Desert Classic where he was paired with Masahiro Kawamura and Thomas Detry. The course was set up a lot tougher this year, after Bryson DeChambeau romped to victory last year on 24 under par – a tournament record – and plenty of players struggled with the thick rough. Hill carded back-to-back 77s as he missed the cut by six shots but the teenager was delighted with the amount of support he had during the event.
FRIENDS AND FAMILY
"Normally I wouldn't worry about hitting it in the rough and just try to hit it as far as possible but this time you had to hit fairways," he says. "It was really the case of who could drive it best and it wasn't me for sure but it was a great learning experience and hopefully I can get back to it next year.
"I had a lot of support, especially in Dubai, my friends and family, I can't thank them enough for coming out there and supporting me. My parents must be proud, I've not really talked to them about it, but if that was my kid I would be. 
"I was walking the fairways and people would shout 'come on, Josh!', so the support was amazing and I loved it.
"There were a few people who asked for my autograph even though they didn't know who I was! It was very nice that I managed to sign a few hats."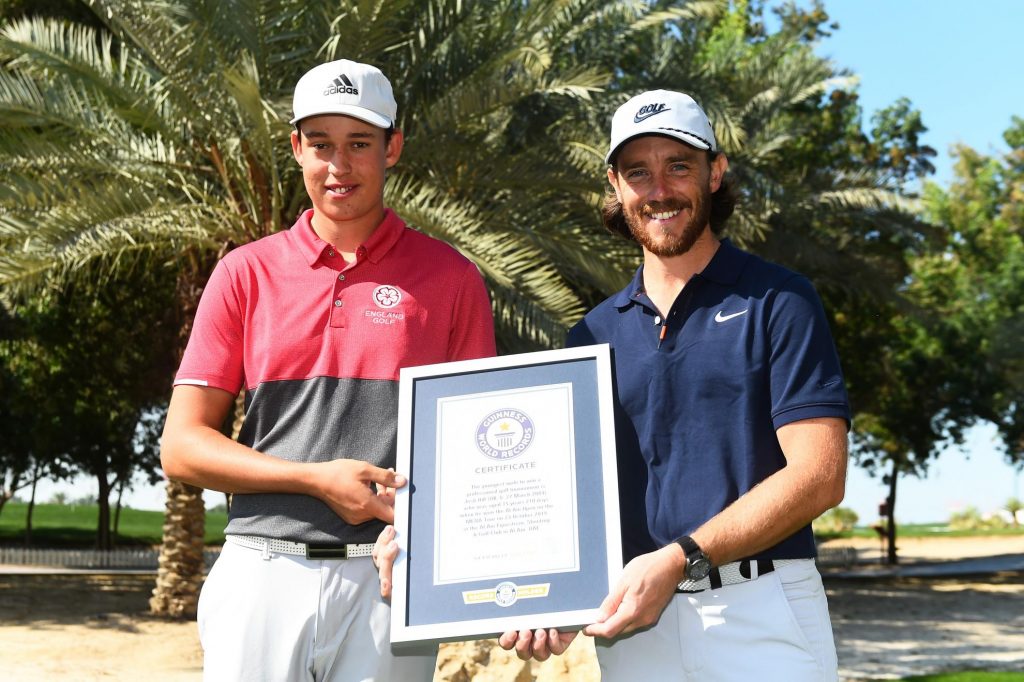 Hill, who is homeschooled, will now turn his focus to preparing for his upcoming GCSE exams as golf takes a back seat. But the 2019 Journey to Jordan champion will still be looking to play on the MENA Tour when possible. 
"I'm not going to play in many MENA Tour events because of my exams but I will try to play as many as possible," he says. "After my exams I'll go over to the UK and play in some amateur events over there depending on how well I do in my exams! "When it comes to my goals in golf, I just want to be stronger so I can control my swing a lot better, so I'm going to try and get in the gym as much as possible and work on that."
Hill's dream fortnight on the European Tour will have done him the world of good and the experience of playing with some of the biggest names in golf will prove invaluable to his development. The future certainly looks bright for the Englishman.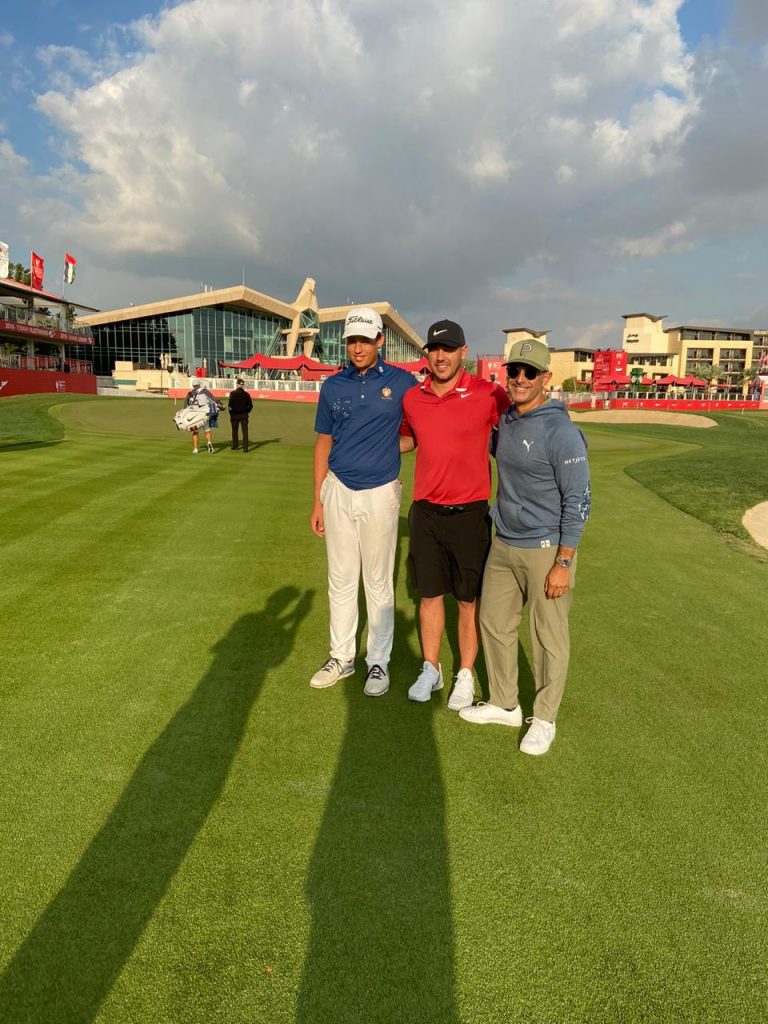 "He's a good player. Putts it really well. Short game is really good. Strikes it really well. But the questions he was asking about how to handle the week, how to go about being aggressive, when to attack things, when to not – that was impressive. I tried to give him some advice on how to play a little bit and how I go about things. I'm not saying that it's the right way for everybody, but it was just a little bit of insight." – Brooks Koepka on Josh Hill