Claude Harmon Performance Academy Teaching Professional, Joe Marshall, coaches the UAE's No.1 player, Ahmad Skaik, as well as one of the most talented 16 year olds in the world, Josh Hill. Both these players qualified for this year's Abu Dhabi HSBC Championship after finishing leading Emirati and top overall respectively in the Abu Dhabi Amateur Championship, which was a very proud moment for the young English coach. 
Marshall's Middle East coaching career began at Sharjah Golf & Shooting Club before he moved on to work at Al Badia Golf Club. When that much-loved club closed down he got the opportunity to join the Claude Harmon Performance Academy where he's currently helping to develop some exceptional golfers. Worldwide Golf's Scott Grayston asked the fellow Yorkshireman some questions about his career and the exciting work he's been doing.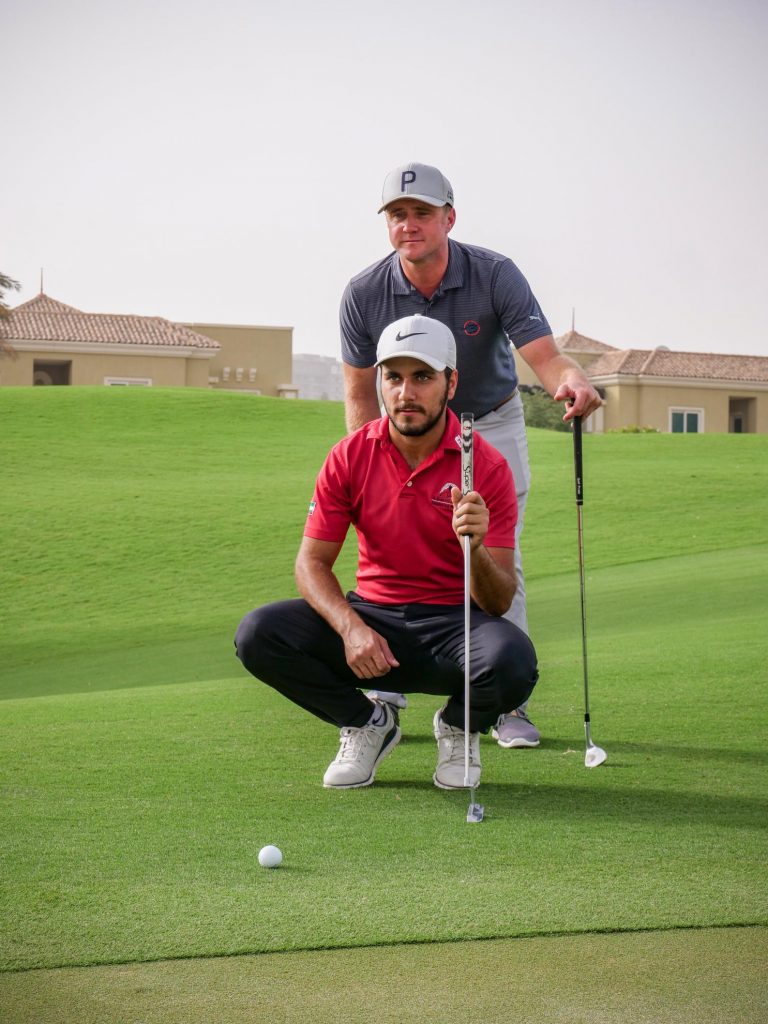 WWG: How's the experience been working at the Claude Harmon Performance Academy?
Joe Marshall: I'm enjoying the work I'm doing and enjoying trying to bring these young lads through. Luckily, I've had the chance to work with Challenge Tour players and some brilliant young prospects. I'm just being patient and I'll continue learning and becoming a better coach.
WWG: How have you found working under Director of Instruction Jamie McConnell?
JM: It's been great working under Jamie since he took over from Justin Parsons. He's been an ideal manager in many ways both in his coaching and how he looks after the Academy and keeps the buzz going down here.
WWG: Top players in Dubai such as Josh Hill, Toby Bishop, Arjun Gupta and Ahmad Skaik are coached by you and the team, why do you think they opt for the Claude Harmon Performance Academy?
JM: I think we have most the top players in this region using our Academy and utilising our coaching because we give them good information, the atmosphere is brilliant because the practice environment is very healthy which encourages more and more players to come down and get involved.
WWG: Having worked in the UAE for a number of years have you been impressed by the development of UAE Nationals in the game?
JM: It's very impressive how well the UAE Nationals are progressing in golf. We've had quite a few local golfers down to the Academy recently which is great to see. If they follow Ahmad's lead and work ethic, he's a great role model for them and that will give them a chance to do well.
WWG: How did it feel watching your two players, Josh Hill and Ahmad Skaik, compete in their first professional event together in the Abu Dhabi HSBC Championship?
JM: It was a nice little bonus! It was great for the young lads to get to play in a Tour event and was a brilliant experience for them. It was very scary watching them, I think I was more nervous than them on that first tee! Ahmad only got nine holes of preparation in because he was ill leading up to that week but they did great and I was very proud.