With one of the most memorable wins on the PGA Tour in recent years, Ian Poulter reminded us that the fire within burns brightest when his back is against the wall. His triumph in Houston in April, where he knew only a win would punch the final available ticket to The Masters, not only earned him a trip down Magnolia Lane but also thrust him into Ryder Cup reckoning and back into the limelight. Todd Staszko talks to the fiery, often polarising Englishman, ahead of his busy summer schedule on the European Tour as he looks to cement his spot in Thomas Bjørn's team in Paris in September.
It was a long time coming yet the timing could barely have been any better. A week earlier at the WGC-Dell Technologies Match Play, Ian Poulter thought he was in The Masters. He wasn't, and Poulter being Poulter,  let the world know how annoyed he was when he found out.
Then, the following Sunday, the Englishman's chest thumping celebration after defeating Beau Hossler at the Houston Open echoed around Thomas Bjørn's office at Ryder Cup Headquarters at Wentworth. The self-proclaimed 'Postman' had delivered the goods.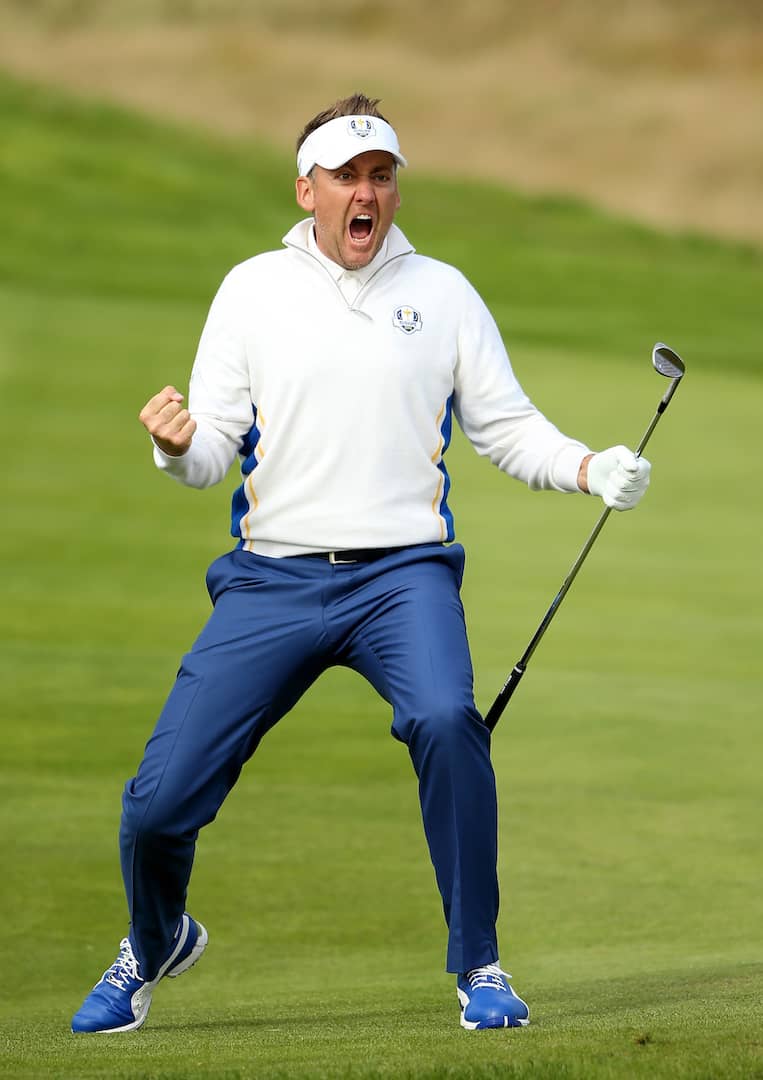 "Houston was a big victory for me, due to it being six years between my wins," smiles Poulter. "It's always nice to win, and regain a level of confidence. That helps a number of things, with the exemption on the PGA Tour and getting into a position for The Ryder Cup and FedEx Cup."
Never accused of being a shrinking violet, Poulter returns to Europe this summer to tee it up in several Rolex Series events and make a full throttle charge up the Ryder Cup points ranking.
"My schedule hasn't changed for the last 15 years," he says. "I play mainly PGA Tour and then I always play a summer schedule on the European Tour. I really need to focus hard on the next three to four months for a big European push. Obviously, there's plenty to play for in Europe so I'm really trying to focus on making sure I make that team and don't have to rely on being a captain's pick."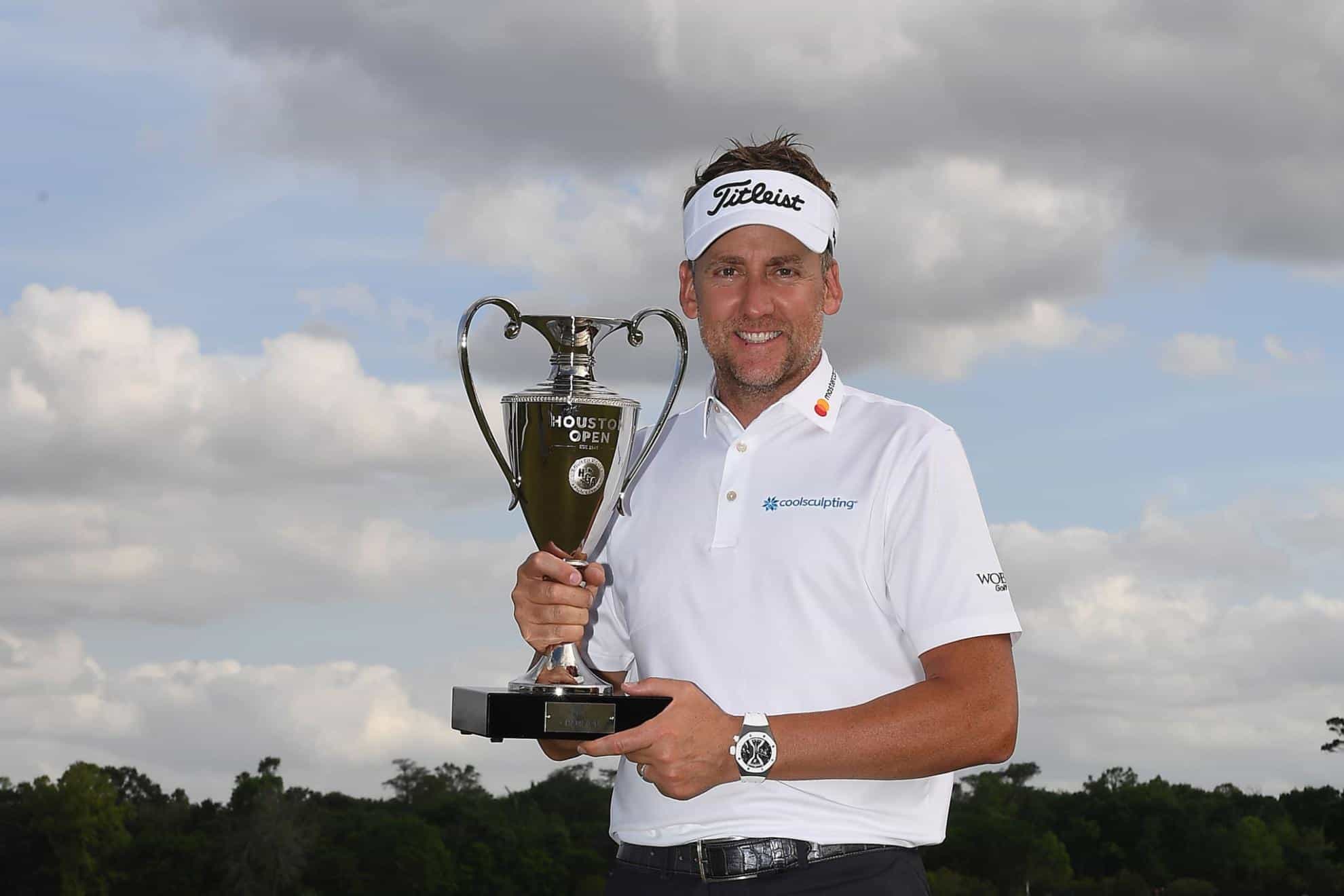 Poulter missed out on qualification at Hazeltine two years ago when a foot-injury derailed his chances of making the team. He was drafted in by Captain Darren Clarke to serve as an assistant to help the six rookies acclimatise to the pulsating, often hostile environment, but the melting pot proved too hot for some as Europe suffered their first defeat since 2008 against a very strong United States team.
Poulter knows the American team is strong – and will only get stronger with the latest World No.1 Justin Thomas set to make his debut in Paris. But Poulter is confident Bjørn's side will be a match for them.
STRONG EUROPEAN SIDE
"We will have to see how good we can be, come September, although at the moment the European team looks extremely strong. I've no doubt that Thomas will have an extremely strong side to lead into Paris," he says. Asked how crucial Europe's home advantage will be, he replies: "We have an advantage as we will have players who have played at Le Golf National a number of times. Despite being the underdogs, it's a great venue to hold The Ryder Cup, and Paris will deliver. My only focus is to play great golf every time I play this season. Qualifications for things like The Ryder Cup and the DP World Tour Championship take care of themselves by producing good golf."
Poulter's charge towards automatic qualification has reignited memories of the Miracle of Medinah six years ago, when he inspired the European team – which seemed to be dead and buried at 10-4 down midway through the fourth session – to one of the greatest comebacks in sporting history.
Vice captains confirmed 🇪🇺 pic.twitter.com/s7dXU2m0Qc

— Ryder Cup Europe (@RyderCupEurope) May 22, 2018
Poulter's career has been defined by The Ryder Cup. He has played in five teams so far, winning the Cup four times and top-scoring for Europe in their loss at Valhalla in 2008 when he was one of Sir Nick Faldo's Captain's Picks.
Individually, he has posted good results at the Majors, but a runner-up at The 2008 Open and a share of third place at the 2012 US PGA Championship don't tell the full story as he finished well back behind the runaway winners.
Indeed, being in contention at the business end of Major championships is the only thing missing from his CV. He has two World Golf Championships titles to his name – both against elite fields – and has finished in the top ten on the Race to Dubai no fewer than seven times. Yet, his highlight reel will always be dominated by images of him in European colours.
BACK IN FORM WITH PETE
His sudden return to form has made the prospect of this year's Ryder Cup all the more tantalising, because Poulter – and his wild-eyed celebrations – has been synonymous with the event for the past decade.
Late last year Poulter said: "I would give my left arm to play in Paris 2018," and with a little help from coach Pete Cowen it certainly could happen. "Pete has been a great set of second eyes and someone to bounce my swing thoughts off," says Poulter, who credits his win in Houston to some choice words from Cowen after a poor opening round. "I like his mindset, his work ethics. It all works so well. He's simple to work with and if I'm on the range and I'm hitting the ball well, then he'll just let me get on with it. He's there to give me his opinion and that's great – sometimes that's all I need. You can go too deep with coaching and that can lead to unnecessary practice when you should be keeping fresh."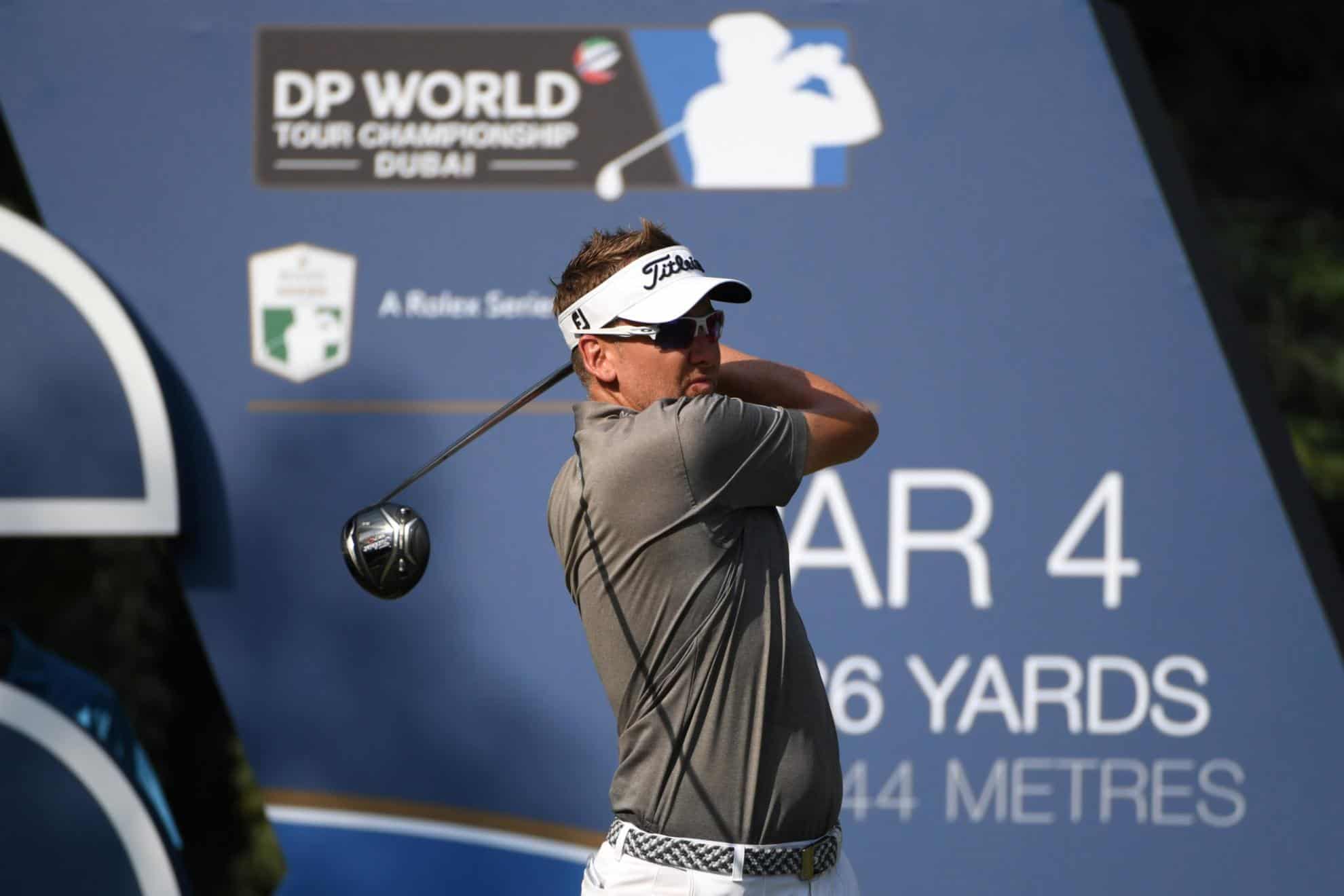 So far, so good. With so many big events coming up, Poulter is fresh and ready to impress Bjørn and stake his claim for inclusion in the final 12 at Le Golf National and then continue towards a strong end to the season at the DP World Tour Championship – a tournament he nearly won eight years ago.
"Dubai has been part of my European Tour journey," smiles Poulter, who was defeated in a play-off by Robert Karlsson in 2010. "I enjoy playing in Dubai and have gained some great friends in the Middle East. I look forward to continuing to play in Dubai in the future as it's the start and end of the European Tour season. That's why we love it so much."
THE EQUIPMENT DEBATE
One last word from Poulter on the equipment debates that have been bubbling away within the game over the past few years. Does the golf ball need controlling? "NO," he proclaims. "Guys are now physical athletes and are hitting the ball harder due to their workout regimes. The PGA Tour did a study and the average driving distance has only gained a few yards in recent years. There are only 10 players in the world who are capable of hitting it 340 yards. With that, it's thank you all, and I look forward to seeing you in Paris (hopefully)."