Fresh from starring in the European Tour's latest viral video, we sat down with Henrik Stenson at an exclusive Hugo Boss event in Dubai to discuss how he's gearing up for the year ahead, his thoughts on the new Major schedule and find out how he's getting on sourcing the content for the first edition of Monty's Pythons…
"I'm going to play a lot of golf this year," smiles Henrik Stenson as he prepared to tee off for the 19th consecutive year at the Omega Dubai Desert Classic. "I feel like the season is a little more compressed and it's going to be pretty hectic golfing-wise for me from the end of February through to the US Open in June."More to the point, has he managed to contact Monty? "I haven't seen him yet but I'll have to catch up with him and see if he's up for it and take it from there, right?" he chuckles. Stenson's dry humour and pitch-perfect delivery was one of the highlights in the European Tour's latest video sensation in which he, Tommy Fleetwood, Eddie Pepperell, Thomas Bjørn and Lee Westwood spoof, 'The Office', in a four-minute brainstorming session called The Content Committee.
"It was funny because a lot of guys have been involved in some of the fun stuff that the Social Media team at the European Tour have done and they've done some great stuff. If it's spread out among a large group of guys then it'll remain fun and fresh," he says. "Obviously, you can't do that kind of stuff every week and you don't really want to, and if you do something too much it might lose its charm as well – but this one turned out really well. "The reception was great and we did a pretty decent job of copying 'The Office' so it was a fun thing to be a part of."
With the light-hearted stuff over, Stenson is all business as he looks ahead to a busy stretch with two World Golf Championships, The Players, The Masters, the USPGA and the US Open all taking place between February and June. "It's going to be good for the players because when you've got one big tournament every month you have time to mentally prepare and time to do the work that you want to do in the weeks leading up to them," he says. The Swede was hamstrung during the latter part of last season with recurring, niggling elbow issues but he's back to full fitness and is looking forward to the year ahead.
"I'm feeling pretty good and I can do what I want in the gym, so I'm happy with the progress I've made," he says. "I played three events towards the end of November and in December but nothing in the two months immediately after The Ryder Cup. Then I had a break over Christmas so I feel good coming in. It's been a short break but I wouldn't say I've been spending a lot of hours out there practising. The motivation is there and I'm feeling fresh and being ready to go is important."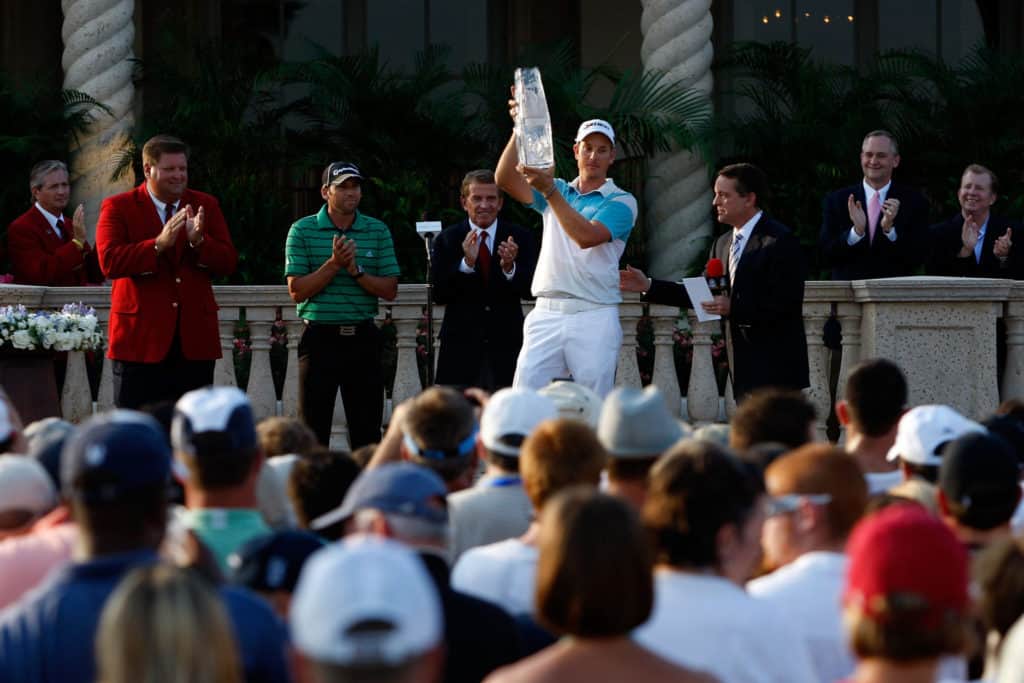 "Being injured in the autumn meant I missed out at the WGC-HSBC in Shanghai, and that counts as a week on the PGA Tour, so that's a week that I need to make up, so I think I'll be at both the WGC-Match Play and the WGC-Mexico. The re-scheduling of the Majors has worked out great with the big events." With his playing plans in place and his health issues behind him, Stenson can't wait to get going but he's keen not to get bogged down in the grind and instead rely on the groundwork which is done in the time leading up to the big events.
"It's not about the preparation that you do during tournament week – that's more about getting used to the conditions, the pace of the greens and the state of the bunkers and rough," he says."The actual work, such as tweaks in the swing that need attention is done in the time before the Majors. So this new schedule gives the players options and I believe there will be a good rhythm to the season. "The challenge I find is that some of the regular tournaments have been switched a bit and some guys might have to take one or two tournaments that they usually play out of their schedule, and then maybe play somewhere else. I guess we'll see how it plays out and then if it's the same in 2020 and going forward. "It opens up a few more weeks at the back of the year for the European Tour, once the FedExCup is over in the US it allows some of the European players to get back to Europe and play some events. So I think, all in all, it has worked out pretty good."
Stenson might be looking forward to what lies ahead, but he's still basking in the glow of European Ryder Cup success from last September and is pleased with the appointment of Padraig Harrington to lead Europe in 2020. "It still feels good and it will feel good for another 18 months or so," he says. "The Ryder Cup is as much fun as it gets. I've had some of my greatest experiences as a professional on those teams and Paris was a great week." It will be a tall order to retain the trophy on American soil with the USA winning two of their last three home Ryder Cups, but Stenson believes Europe will be well-placed to put up a strong defence with Harrington at the helm. "It felt like Padraig was kind of the next in line and he's up and ready for it," he says. "He's been a vice captain, played on numerous Ryder Cup teams and he's been a world-class player for many, many years, and a very successful one, as well. So I think he'll bring his calmness. As a personality he's kind of even-keeled. You don't really have super highs and super lows with Padraig. He seems to stay well balanced."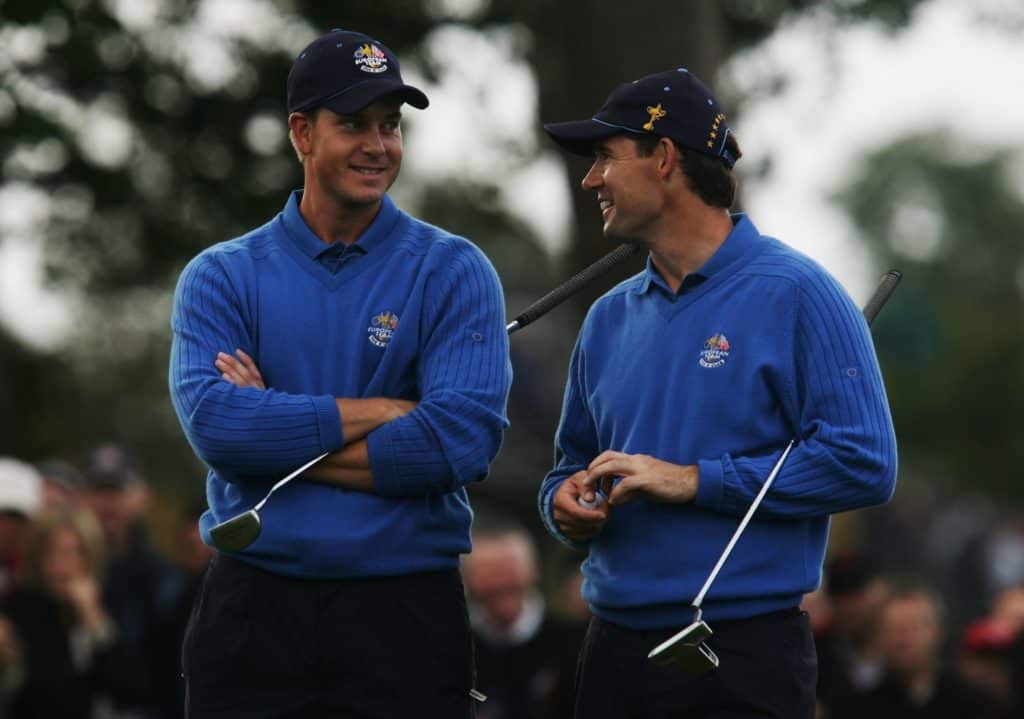 At the age of 42 Stenson believes he has plenty to offer as a Ryder Cup player for the foreseeable future, but if offered the role of Captain further down the line he would jump at the chance. "Being a Captain, if I get asked, would be something that I can't see myself turning down," he says. "It would be a great honour and would be something that a lot of my fellow golfers back in Sweden would enjoy, too. But, like Padraig has said recently, it's almost like it is its own full-time job. "There's a lot of behind-the-scenes work and decision-making and media stuff to do, so it impacts on your own golfing career. So you want to be in a place where you feel like you can dedicate yourself to it and not let your own game get in the way."
With a stellar record and a formidable partnership with Justin Rose still going strong, Stenson is determined to keep his Ryder Cup career intact and his new clubs from Callaway will certainly help his cause."I did some testing of the new Epic Flash driver in November at the DP World Tour Championship and it felt good. I got some good numbers and I'm happy with the way it performs and looks and feels, so it has gone straight in the bag," he says. Getting Stenson to part with his trusty 3-wood has been hard. He has held on to his 2010 Diablo Octane to this day, briefly putting a Great Big Bertha Epic in the bag in 2017 before switching back after a month. Is there anything Callaway can do to prise him away from his 'old friend?'. Maybe I'll break it?" he laughs.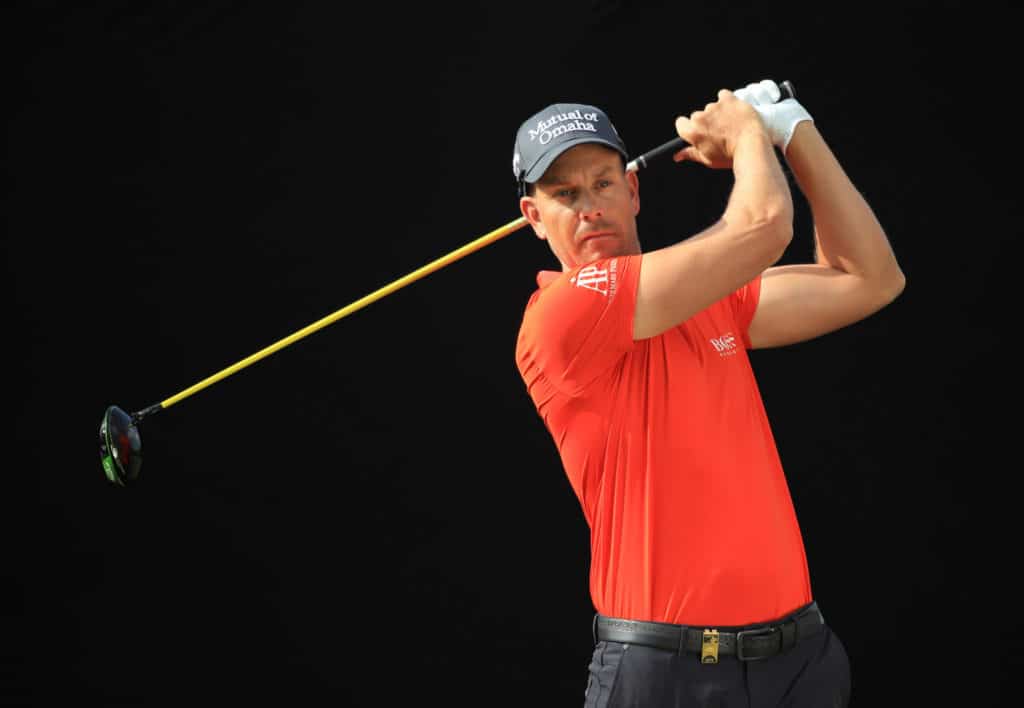 "With both the driver and 3-wood I had at Royal Troon in 2016 the faces caved in about a year later. So the 3-wood I'm using now is that club's back-up. I've got a few models of the Epic Flash to try out, but it needs a bit more fiddling around. From my perspective the two clubs are different. With a driver, you want to hit the ball as far as possible. With the fairway wood I want that consistency and trust which has built up with me over time. "I don't think for one second that Callaway would produce a new club that isn't better than the previous one, but it's more of a feel and comfort thing for me. The Epic Flash is definitely longer than the Diablo because it's 10 years advanced and technology has moved on, but distance isn't the only thing I look for in a 3-wood.
"It's more about whether or not you feel confident with it in your hands when you're standing on the 72nd hole and you need to hit a fairway, if you've got a club that you really, really like, sometimes it's hard to change it. "I'm not worried if and when these old 3-woods that I have been using run out of lifespan – there's a chance that I might be retired at the same time! We'll see."
Stenson hasn't won since the 2017 Wyndham Championship on the PGA Tour and it required a Captain's Pick to make last year's Ryder Cup. However, he has posted some strong results – including a career-first top ten at last year's Masters – and he has been working diligently with coach Pete Cowen to put a structure in place for him to go on and collect more silverware.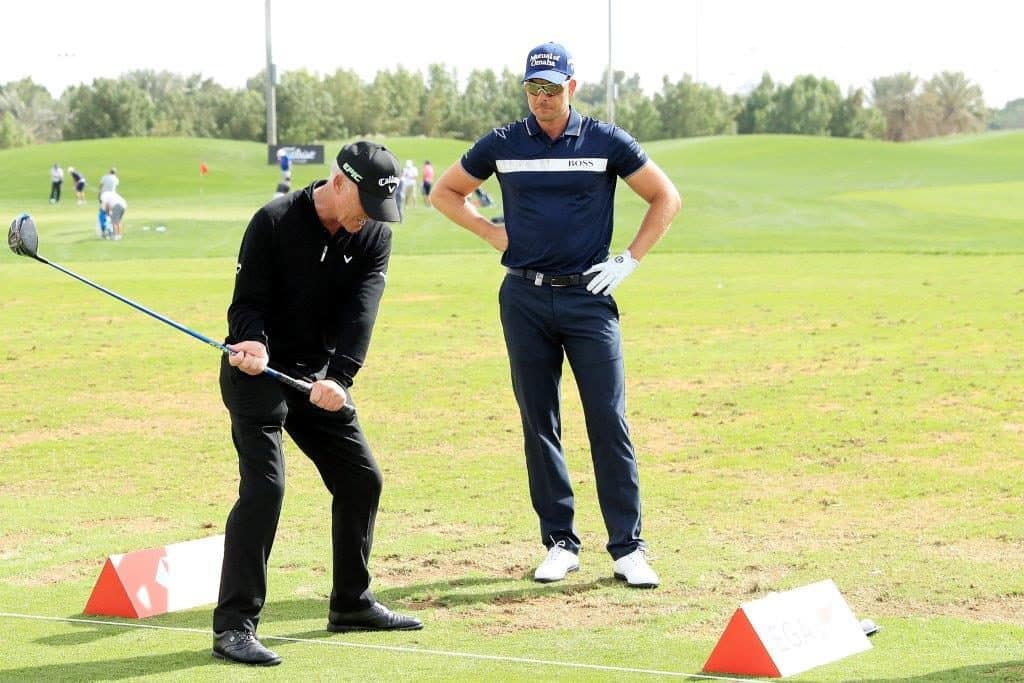 "I felt like I was a bit out of sync in Abu Dhabi," he says, referring to his missed cut. "My numbers are usually pretty good and I was No.1 in terms of fairways and greens on the PGA Tour last year, but it's one thing hitting a green and being 20 feet away and another to hit the green and be two feet away. "I feel like I haven't been as sharp as I want to be, so we've been working on a few things like stability and to find a framework to get an edge and start hitting a nine-iron to five feet rather than 15 feet. So we're working on getting a few things tidied up. As you know in this game, you're never finished, you just have to keep at it. The moment you think you have it under control it can start slipping away again."
While younger and younger golfers are breaking through, Stenson still maintains a gym routine in order to keep pace with the newcomers. "I'll be staying away from stripping down to my underwear again but I do think that I've taken the physical side of things more seriously in the latter part of my career," he says. "Certainly, if I had my time over again I probably would have paid a bit more attention to the gym when I was 20-25, but since I w as about 30 I've been digging in and doing my time in the gym for a number of reasons. If you're feeling in decent shape then you feel good about yourself. There's also the recovery factor and injury prevention, and stuff that will help your golf game and help you swing better." It also helps him look good in his latest Hugo Boss threads. "I don't think their slim-fit clothes will be for everyone but I'm trying to make sure that I can carry it off in a good style," he laughs.
322 Likes, 33 Comments – Worldwide Golf Magazine (@wwgolfmag) on Instagram: "That awkward moment when a former @openchampionshipgolf and @omegagolfdubai winner realises he's…"

"They've been a great partner – starting out in 2004 – and I feel like I'm part of the inventory now. They make great stuff so, of course, I want to try and look good wearing it. "After 15 years with them, I can find clothes for most occasions. They're so varied, they cover most bases – suits, smart-casual, formal wear and gym wear. I don't really like spending a lot of time in shopping malls so for me it's convenient to have a lot of this stuff sent over to me – they spoil me!" With less time spent shopping and more dedication to playing and practising, Stenson is ready to take 2019 by the horns. Look out.