It's been a whirlwind few years for South Africa's latest hot-shot Garrick Higgo. The 22-year-old is already a three-times winner on the European Tour having only turned professional in the early stages of 2019 and now has his sights set on some of the biggest titles in the sport. Todd Staszko caught up with the youngster as he prepared for his debut Major outing at last month's US PGA Championship.
"Everything has happened so fast," beams Garrick Higgo as he reflects winning three times inside his first 26 starts on the European Tour, "it's been unreal, really."
There was quite a buzz around the youngster last September when he won the co-sanctioned Open de Portugal to earn his place on the European Tour – and he enhanced his burgeoning reputation with two record-breaking victories in a devastating three-week spell in Spain last month.
Higgo bookended the 'Canary Islands Swing' on the European Tour with victories at the Gran Canaria Lopesan Open and the Canary Islands Championship with record tallies of 25-under-par and 27-under-par respectively. Sandwiched in the middle was a T8 finish at the Tenerife Open, and his aggregate score over 216 holes was 68-under-par. So what's been the secret to these incredibly low scores?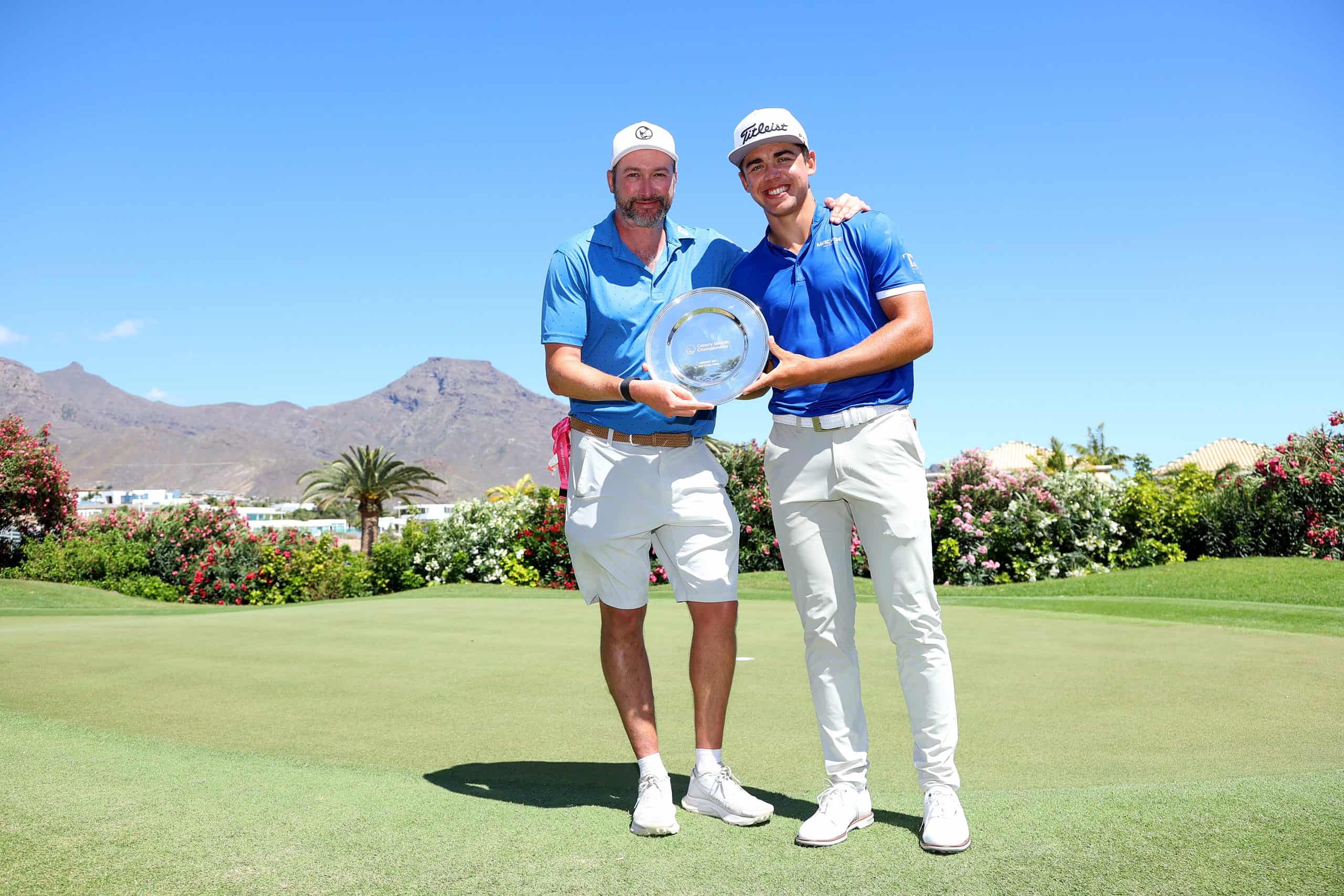 "Right now I'd say it's my putting that has been really great," he smiles. "I have gained some distance off the tee and my iron-game has always been unbelievably strong, but my short game and putting has improved a lot and I think that's why my 'bad' rounds have gotten a lot better in recent months. I have always given myself a lot of chances for birdie, but the days when I wasn't playing well it was because my short game was letting me down."
There haven't been any signs of any short-game woes in recent months, which is a far cry from 2018 when he was struggling to adapt to life in the United States while attending the University of Nevada in Las Vegas. Higgo cut short that stint and came home later that year and decided to take the plunge as a full-time touring professional.
"I came back from college in December 2018, and at that point my plan was to turn professional and play some mini-tour events in South Africa," says Higgo. "I had missed the entries for Sunshine Tour Qualifying School, but Gary Player managed to secure me an invitation to play the event. And I managed to get my card – which was a huge step for me because I hadn't played that well throughout 2018.
"Then I had two wins on the Sunshine Tour in its 2019 season, which was unreal. It happened so quick with that first win, I think it was on just my fourth start.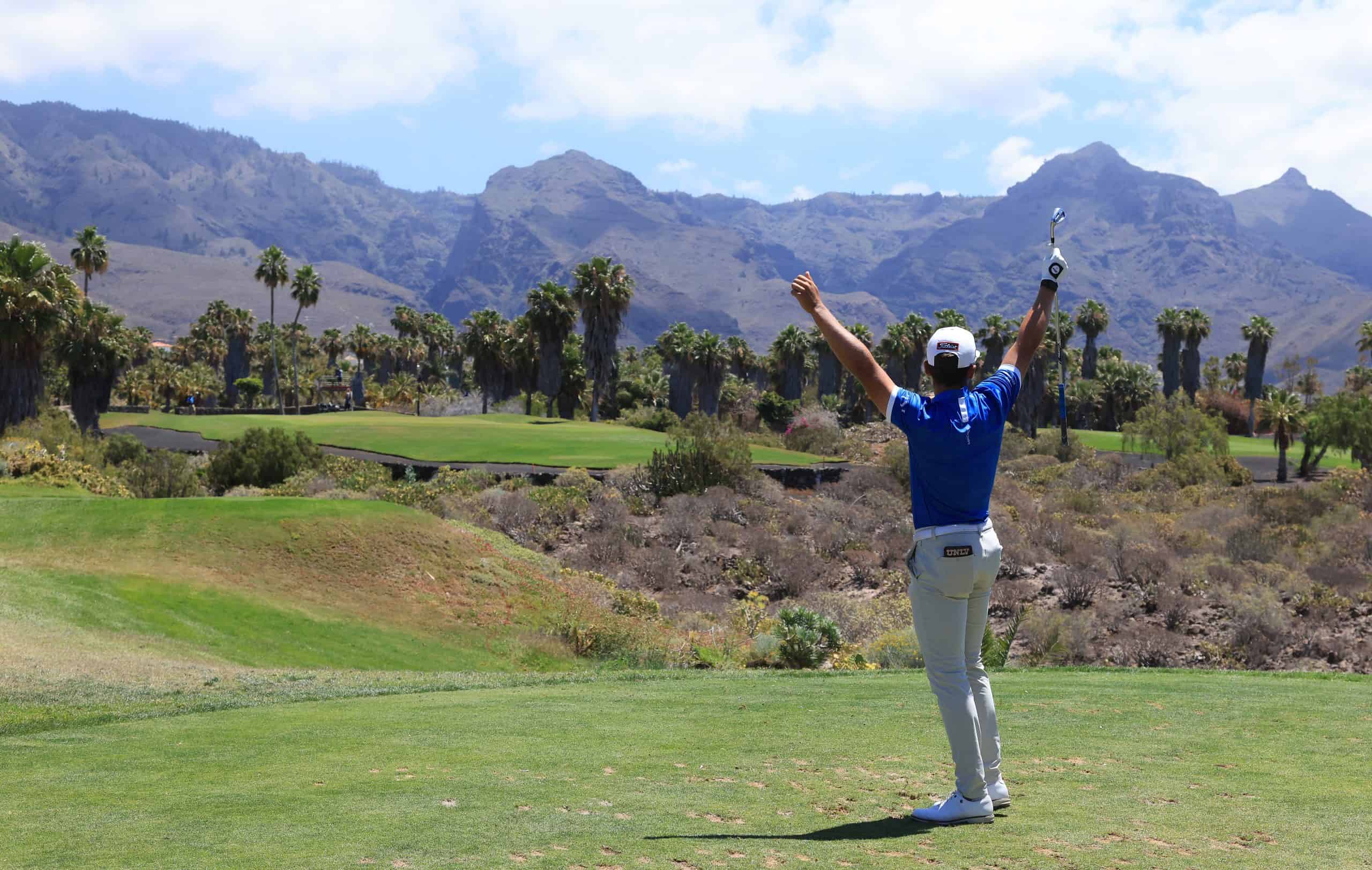 And then in early 2020 I won the Tour Championships – but just before that I had secured a card for the European Challenge Tour at Q School. Then the first lockdown because of Covid happened so I didn't play that many Challenge Tour events. I had played a couple which were co-sanctioned with the Sunshine Tour in South Africa and then after the re-start there were a few co-sanctioned with the European Tour – and I managed to win one of those in Portugal which got me a card on the full Tour."
Higgo's victory at the Open de Portugal last year paved the way for him to mix it with some of the stars of the game at the Tour's Rolex Series events and he didn't feel out of place or overawed, finishing inside the top 30 at both the Aberdeen Standard Investments Scottish Open and BMW PGA Championship at Wentworth in the Autumn.
"I really enjoyed playing Wentworth, it's such a great layout and so tough," he says. "I guess it's probably the closest I'll get to playing Augusta before I ever qualify for a spot in The Masters. It was in perfect condition last year and was really fun to play."
Higgo later picked up a T3 finish at the Aphrodite Hills Cyprus Open and would earn his place in the season-ending DP World Tour Championship where he finished T14 on debut. Looking to carry on that momentum into the start of 2021 Higgo signed up for the Tour's Middle East Swing but found it tough going, missing the cut in all three events.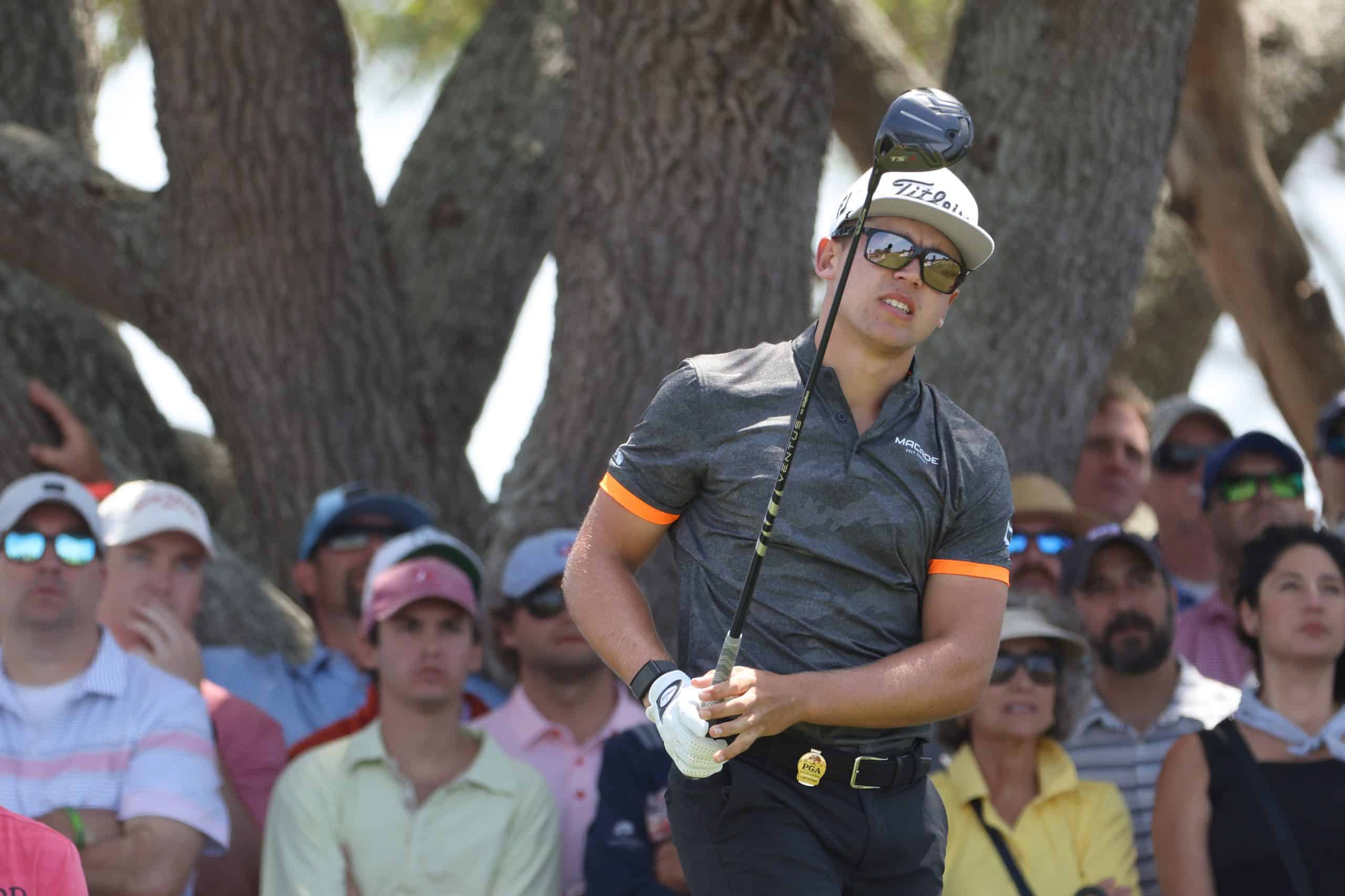 "Abu Dhabi and Dubai were both really difficult," says Higgo, "I got the impression that they're the kind of events that you need to play a few times, because the first time was really hard because I didn't really know which holes to attack and things like that.
"But it was nice because it was the first time I'd played events alongside the top guys in the world – like Rory McIlroy in Abu Dhabi and Dustin Johnson in Saudi Arabia. So it was nice to see what kind of scores they shoot on those hard courses and see where their games are at – and obviously they are really good.
"The weather in Dubai is unreal. We got to practice a lot and you can really see why people love Dubai and the UAE so much and I'm looking forward to getting back there later this season for the DP World Tour Championship. I enjoyed the Earth course a lot last year – it's tough but when you play well it rewards you."
Currently in 5th place in the Race to Dubai, Higgo's place at the season-ending showdown at Jumeirah Golf Estates is guaranteed and he will be looking to maintain his momentum as we enter the second half of 2020. With so much to look forward to, is there a moment he can look back on as a catalyst for his fast start to life as a professional?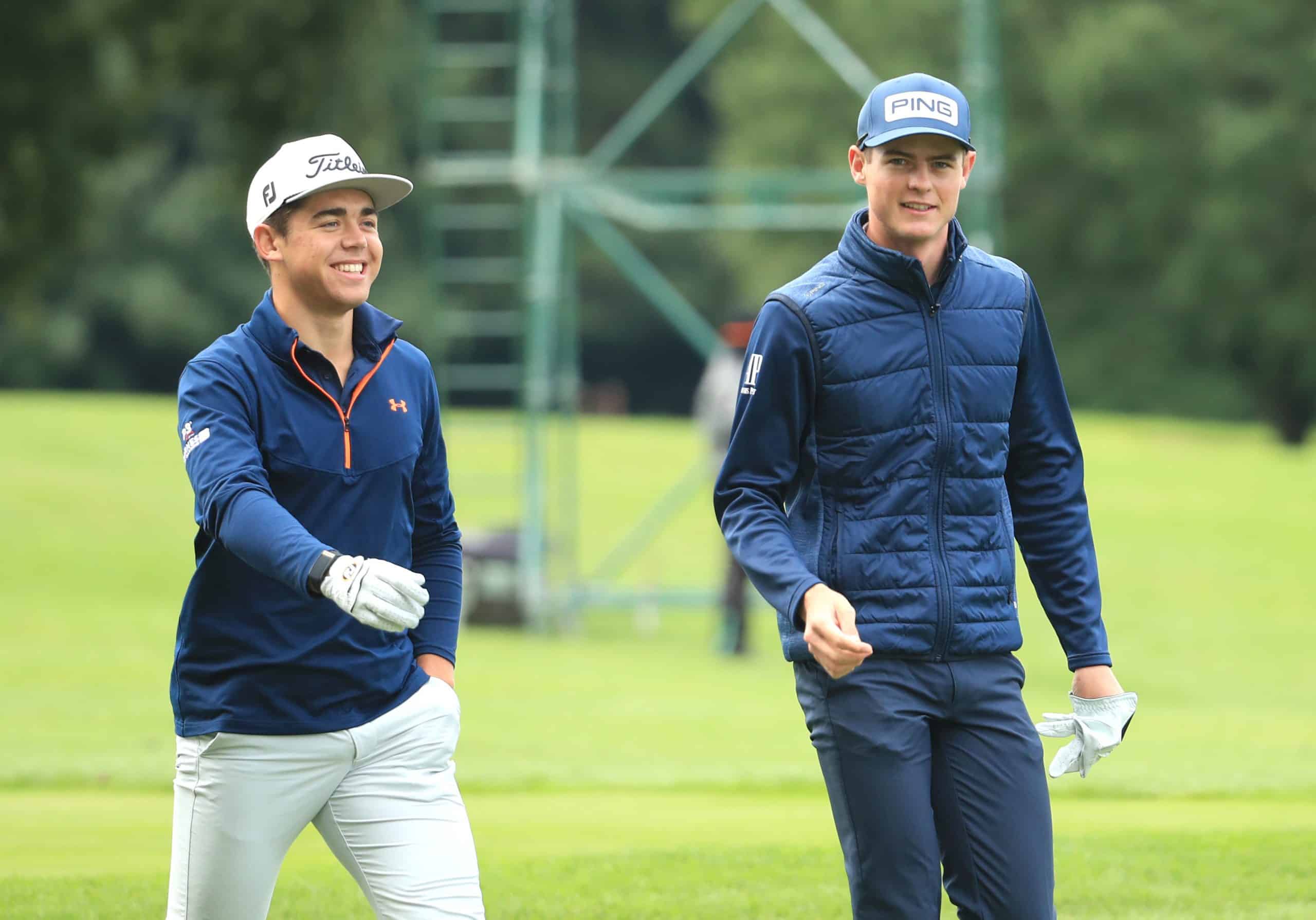 "I think that first Sunshine Tour victory at the Sun City Challenge in June 2019 was massive for me and my development," says Higgo, "I came from behind and I beat some really good players, which was huge for my confidence because Sun City is a tough course and you've got to hit the ball well.
"At that point I was really enjoying playing full-time as a professional, but it was really an unreal feeling. And that victory got me into some co-sanctioned European Challenge Tour events, so it was big.
"And then, when I won the Tour Championship in early 2020, the Covid lockdown came literally straight after it. So my game was in a good spot and I practiced and worked really hard on my swing during the lockdown. My confidence was also high after the Tour Championship win, and then when the new chapter started last summer, I kept that momentum going."
South Africa has been enjoying a purple patch of late with wins on the European Tour this season for Dean Burmester, Justin Harding and Daniel Van Tonder in addition to Higgo, and then there is the emergence of big-hitting Wilco Nienaber, who won his first professional title on home soil the same day Higgo was securing his third European Tour title. "Wilco is definitely my closest friend in golf," says Higgo. "I am a year older than him but we played all the same junior tournaments and we know each other very well. I think we spur each other on and I was so happy for him to win in South Africa the same week that I won – I'm sure he's going to win a lot more."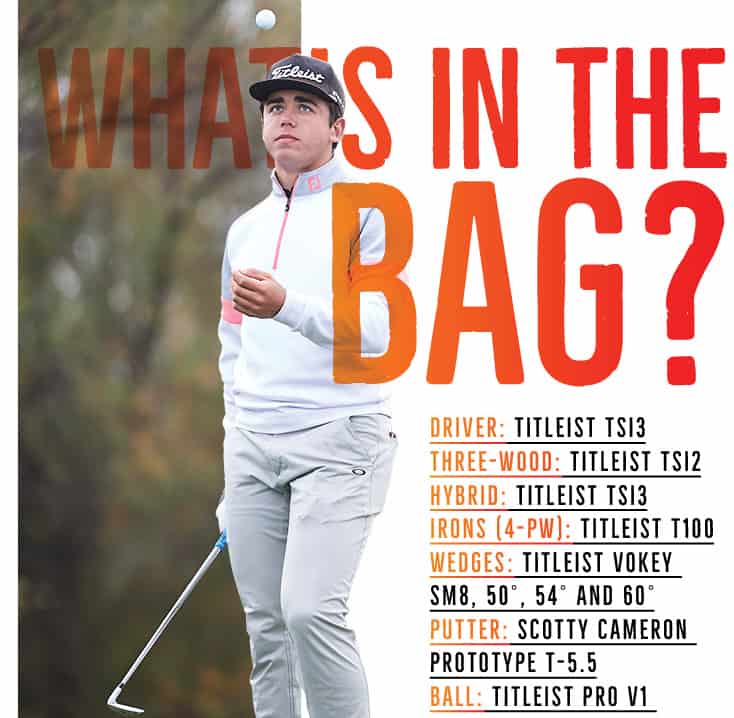 At the time of writing there are ten South Africans inside the top 100 in the world rankings, but Higgo is yet to really spend any time with the nations' most recent Major winners, Louis Oosthuizen and Charl Schwartzel. "When Louis and Charl won their Majors I don't think I realised just how big those achievements were," says Higgo. "Growing up I heard stories from my parents and the people at the golf clubs about guys like Ernie Els, Gary Player, Charl and Louis and guys like that, because they come from the same place. And it's a massive motivation to see them achieve what they achieved because I know that if they can do it, I can do it. I've not really spent much time with Charl or Louis but I'm hoping that changes soon and I'd love to learn from them."
With South Africa's golfing fraternity currently in rude health, it wouldn't be a great surprise to see Higgo join his contemporaries as a Major champion in the coming years should he continue his current upward trajectory.