By Scott Grayston
We were lucky enough to test out Glowing Rooms last month which has been the mini-golfing venue that has got everybody talking in Dubai with its 3D visuals and funky layout – so four members of Team WWG headed down to JBR in Dubai to see what all the fuss is about. The 3D Blacklight Panoramic experience didn't disappoint.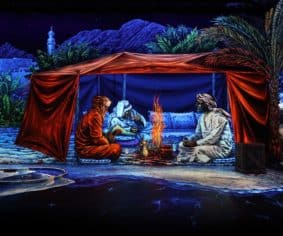 After putting on our 3D glasses, the four of us battled it out in the three different worlds – Ocean, Desert and Space to see who would be crowned the worthy Worldwide Golf champion. Congratulations to our newest member Thomas Wragg who now holds this accolade after an exceptional finish to his round – much to the team's displeasure!
As well as the usual crazy golf obstacles, the 3D Glowing Rooms present a unique and surreal experience with the 3D effect making it feel as though your ball is suspended in midair at times which certainly adds an extra challenge when trying to navigate a loop de loop or hairpin bend. It's often difficult to know whether certain obstacles were elevated or just paintings on the ground, all of which makes for a highly entertaining round, especially when it all goes wrong…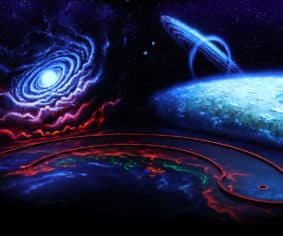 The scores are all recorded on an easy-to-use handheld unit meaning you don't require the old-fashioned scorebook and pencil which would be rather difficult to use in the dark! Another advantage is that the whole facility is indoors so you can escape the heat and put your putting skills to the test this summer!
All in all, it was a fun experience that we would definitely recommend if you want some friendly competition in a unique setting.
You'll find 'Glowing Rooms' in JBR Bahar Plaza Level.
Check out the video above to see what our crazy golf outing was like.
More details: https://glowingrooms.ae