Dubai Golf has added another prestigious club to its portfolio after signing a long-term management deal with Jumeirah Golf Estates (JGE), home to the European Tour's season-ending DP World Tour Championship. 
As part of the deal, Dubai Golf will manage JGE's Clubhouse with its leisure facilities, and all dining outlets, along with the two championship golf courses, Fire and Earth.
The new agreement, effective 1st October 2018, means that Dubai Golf now offers five championship courses for residents and overseas visitors to enjoy, which includes the iconic Emirates Golf Club and Dubai Creek Golf & Yacht Club, both of which celebrated significant anniversaries this year – 30 years and 25 years, respectively.
Yousuf Kazim, CEO of Jumeirah Golf Estates says:
"We are all eagerly anticipating the opportunity to work with Dubai Golf who have a long-established history within the region.  It is an exciting time for Jumeirah Golf Estates as we look forward to welcoming a significant number of golfers to the Earth course in November for the DP World Tour Championship from 15th – 18th November, as the Race to Dubai celebrates its 10th anniversary this year."
He added: "Jumeirah Golf Estates continues to be one of the world's premier golfing destinations, and we aim to set an unrivalled level of customer service to our members, residents and guests. By partnering with industry leaders such as Dubai Golf, we are able to enhance the experience of our Clubhouse members and provide the highest quality and service to our residents and members."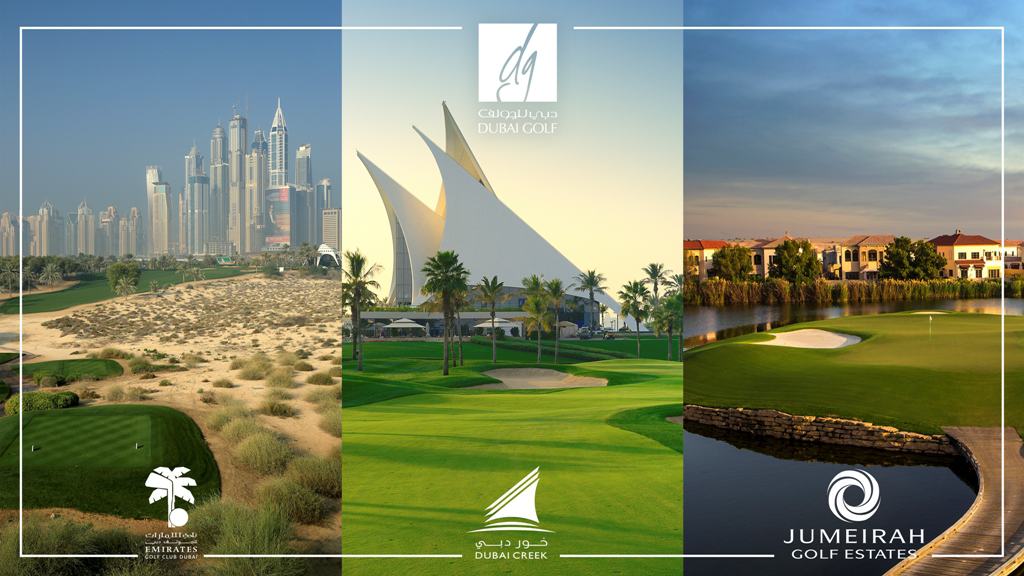 Chris May, CEO of Dubai Golf, added: "We are proud to announce the addition of Jumeirah Golf Estates Clubhouse and Golf Courses to the Dubai Golf management portfolio.  The prestigious club will sit alongside the magnificent Emirates Golf Club – which is home to the annual Omega Dubai Desert Classic – as well as the renowned Dubai Creek Golf & Yacht Club.  We approach this exciting relationship with optimism and extreme enthusiasm, and will continue striving towards delivering the very best golf and leisure experiences for our members."
The DP World Tour Championship, which is the culminating event of the European Tour's Race to Dubai, will celebrate its 10th edition anniversary next month as the top 60 players in the Race to Dubai Rankings converge on the Earth course to decide the tournament champion and the Race to Dubai winner. Alongside Earth, Jumeirah Golf Estates Golf features the Fire course, also designed by the legendary Greg Norman as well as an impressive clubhouse and a range of premium services for golfing, dining and leisure enthusiasts alike.
As part of the management deal, Dubai Golf aims to look at all aspects of the operation.  "Apart from a great opportunity for Dubai Golf, this is an extremely positive move for the members of all three clubs, as they will be exposed to a number of benefits across all three properties," says May.