By Scott Grayston
The speculation surrounding Toby Bishop's future has ended as the 16-year-old has committed to joining The University of Florida in 2022.
This appears to be a brilliant decision for the Dubai-based hotshot, who had been in scintillating form before the COVID-19 outbreak when he broke the course record at Saadiyat Beach Golf Club, because it's one of the best colleges in America for up and coming golfers.
Under their tutelage and guidance of coach J.C.Deacon, the Florida University is making a name for themselves with the high calibre of players they are recruiting. Deacon has recruited Tom Mckibbin who is Ireland's best player and a young star who won the Junior Invitational against the top 50 amateurs in the world.  In addition, Englishman Joe Pagdin has committed to join the University in 2021. He's one of the best amateurs in England and was the youngest player ever to commit to the University when he was just 13. Bishop is set to be alongside an abundance of talent which will hopefully allow his career to blossom.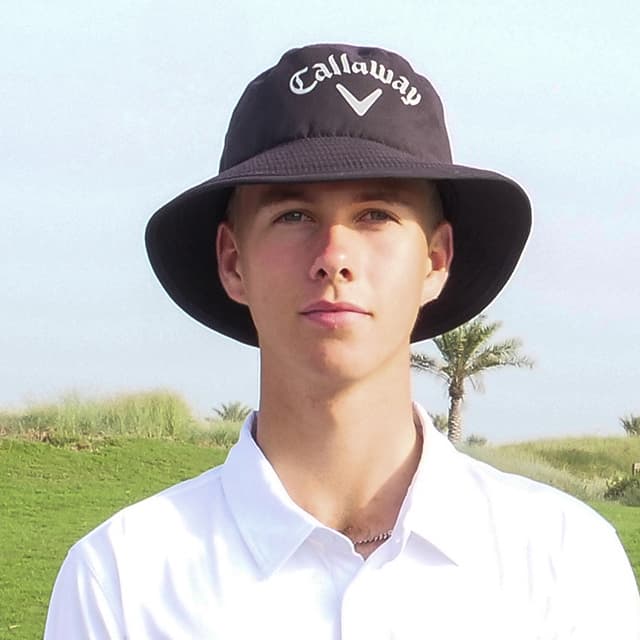 Although this was a big decision for Bishop's future, Florida has always been the front runner in the young man's thoughts. "For me there has always been one favourite, The University of Florida, so to be able to become a part of the Gator Family is a huge honour," says the Welshman. "I've been working on this process for over two years now trying to gather all the information, to find the best fit for me.
"Coach Deacon and Coach Leon have been amazing throughout this process and I couldn't have asked for two better people to help guide me through my college career. The ambition and competitiveness of the program is very much in line with my visions, and I feel I will be joining the best program in the country.
"Becoming a Gator isn't a four-year process through college, it's a lifetime legacy I will treasure forever. The program will always be a part of who I am as a player and a person off the course."
Teamwork
'The Welsh Golfer', as he's known on Instagram, couldn't have achieved this college agreement without the hard work of the team around him – in particular his long-term coach Jamie McConnell from the Claude Harmon Performance Academy. McConnell salutes the exemplary attitude and work ethic of his young student who deserves everything he is achieving in the sport.
FEATURE: Toby Bishop – Young Welsh Dragon on fire
FEATURE: Coronavirus prevents Toby Bishop from completing hat-trick of wins
"I'm absolutely delighted for Toby," says McConnell. "He's put in six or seven years of hard work with me and has been phenomenal throughout with his consistent improvements. He's stayed patient the whole time even when things weren't going his way and it's a really big step for him to sign up to such a big college. I'm pleased for him, it's the very least he deserves and it's another step on the long road that he wants to get to. The most important thing is that it's a stepping stone to what's coming in the future.
The University of Florida have a rich list of alumni with 1973 Masters winner Mark Calcavecchia and 1989 British Open champion Andy North as well as thirty other PGA Tour winners studying there. It's an exceptional place to study and is challenging to get a scholarship to join there as Bishop and his team have discovered this last two years.
"It's been quite a long process because coaches in America were only able to talk to him from last week but I've been contacting them for the past 12 months," says McConnell. "The whole process actually started about two years ago when a friend of mine called Mike Smith, who runs a company called Fore College Golf, came on board to talk us through the process and Toby's parents have been phenomenal the whole way.
"They trusted me and committed to working with Mike to set up the best decision for Toby over this two-year period. Not only did we put in the work to make coaches aware, Toby had to produce the results on the course and shoot low scores. Before the COVID-19 break, he really started to produce terrific results at the right time. This helped create a little bit more awareness and exposure with publications like Worldwide Golf featuring Toby on numerous occasions. The publicity has been a huge help so it's been brilliant work all-round."
The team effort from Mark and Kristen Bishop (Toby's parents), Claude Harmon (Mentor/Coach), Allister Parlane (Physical Trainer), Mike Smith (College Recruitment Advisor at Fore College Golf) and Jamie McConnell (Coach) has helped Toby achieve this goal which is hopefully paves the way for him becoming a Tour player in the future.