In the space of a year Danny Willett has made a remarkable rise from 276th in the Official World Golf Ranking to 28th due to a resurgence in form that had been absent since his epic Masters triumph in 2016.
The likeable Yorkshireman proved he could still mix it with the very best in world golf with his stunning comeback victory at the 2018 DP World Tour Championship, before backing it up with a second Rolex Series title in the space of ten months at the European Tour's flagship event – the BMW PGA Championship.We sat down with the 32 year old at the Audemars Piguet Golf Day last month in Dubai to find out what's next for the man from Sheffield in what promises to be a memorable year with The Ryder Cup and Olympic Games taking centre stage…
How important was it for you to get that win at the 2018 DP World Tour Championship after such a lean period between that milestone and your Masters victory?
DANNY WILLETT: The timing was excellent. We had some decent results in the lead-up to the tournament but nothing special. We'd been doing a lot of good stuff, but the results weren't really going our way. Results shouldn't be the be-all and end-all of everything, yet it's rewarding to back up the work that you're doing. So, it was great to get back into that winning position again and feel the butterflies in your stomach.
It's good to know that you haven't lost the ability to close out golf tournaments. Not only was it a benefit for our World Ranking and our Race to Dubai position, but it also opened up lots of doors, including getting back into World Golf Championships events. Planning last season's schedule was made a great deal easier. It paved the way for my win at Wentworth at the BMW PGA Championship. We got into that winning position once again and I managed to close it out. Getting yourself into that winning position is the hardest point.
How did it feel to get a win on home soil at such a prestigious event as the BMW PGA Championship?
DW: It's always good to compete on home soil and win a big tournament, particularly an event I have watched for many years. I've had a couple of close calls at The Open but to finally win an event like the BMW on such an iconic course as Wentworth against one of the strongest fields of the season was quite an achievement – it doesn't get much better. I got off to a quick start on the final day. Hole 11 was crucial. I watch a lot of golf on TV and the players who win every week are not the guys who make every fairway and hit everything to within six feet. Certain things happen through the week. One of those moments, might happen on a Sunday, might happen on a Thursday or a Friday, but for it to happen on Sunday early on in the back nine was vital just to keep my nose in front. It gave me that little bit of breathing space down the last six holes. Winning two Rolex Series events in the space of ten months really put things in perspective.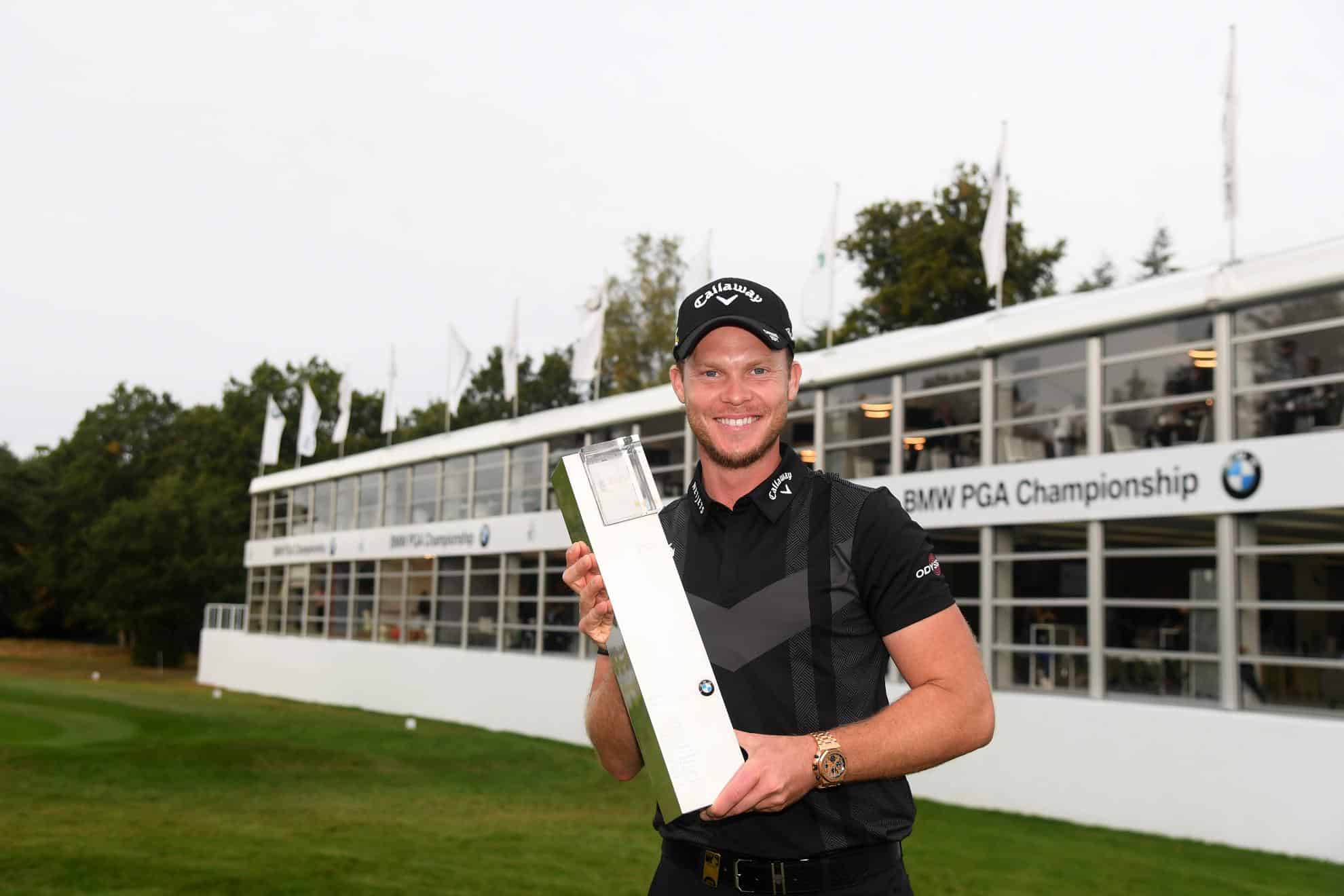 Last year's DP World Tour Championship saw Jon Rahm walk away with US$3 million plus US$2,000 for winning the Race to Dubai. What did you make of the European Tour creating the richest first prize in tournament golf?
DW: The idea, I would imagine, was for the Tour to entice the guys to come over from the PGA Tour. You had most of the same players who always play, plus Patrick Reed the only American but he plays quite a lot on the European Tour and has stuck with it over the last few years. It's an amazing thing for the European Tour to have created the top prize in golf and everyone likes winning more money – but there's a lot of pressure involved.
How will you plan your schedule for 2020? If you could only play in either the Olympics in 2020 or The Ryder Cup, which would you opt for and why?
DW: I'd have to say The Ryder Cup every time for me! The players want to be in every Ryder Cup Team. The Olympics was great in Rio de Janeiro in 2016. You were also part of a team and the golf in Tokyo should be fantastic this year – but I'd have to choose The Ryder Cup. I'll be playing both Tours again this season and I've got a rough schedule of where I'll be playing. I've discussed it with my family, as I have two young kids, so I like to spend as much time as I can with them. We'll be playing the minimum number of events as possible and ensuring we are well prepared every time we turn up.
The UAE has brought you a lot of success over the years. How instrumental is this part of the world to your game and how have the events helped you become the player you are today?
DW: Golf has grown so much in the UAE over a number of years and the region has been a great supporter of the European Tour with a host of fantastic tournaments including the OMEGA Dubai Desert Classic, the Abu Dhabi HSBC Championship presented by EGA and, of course, the DP World Tour Championship. It's always enjoyable to come out here. The weather is great, the golf courses are fantastic and they really suit my game. Every tournament out here has a great prize-fund which attracts the world's best players, so it really is a great destination for the European Tour. There are plenty of Expats over here which means we get a lot of home support.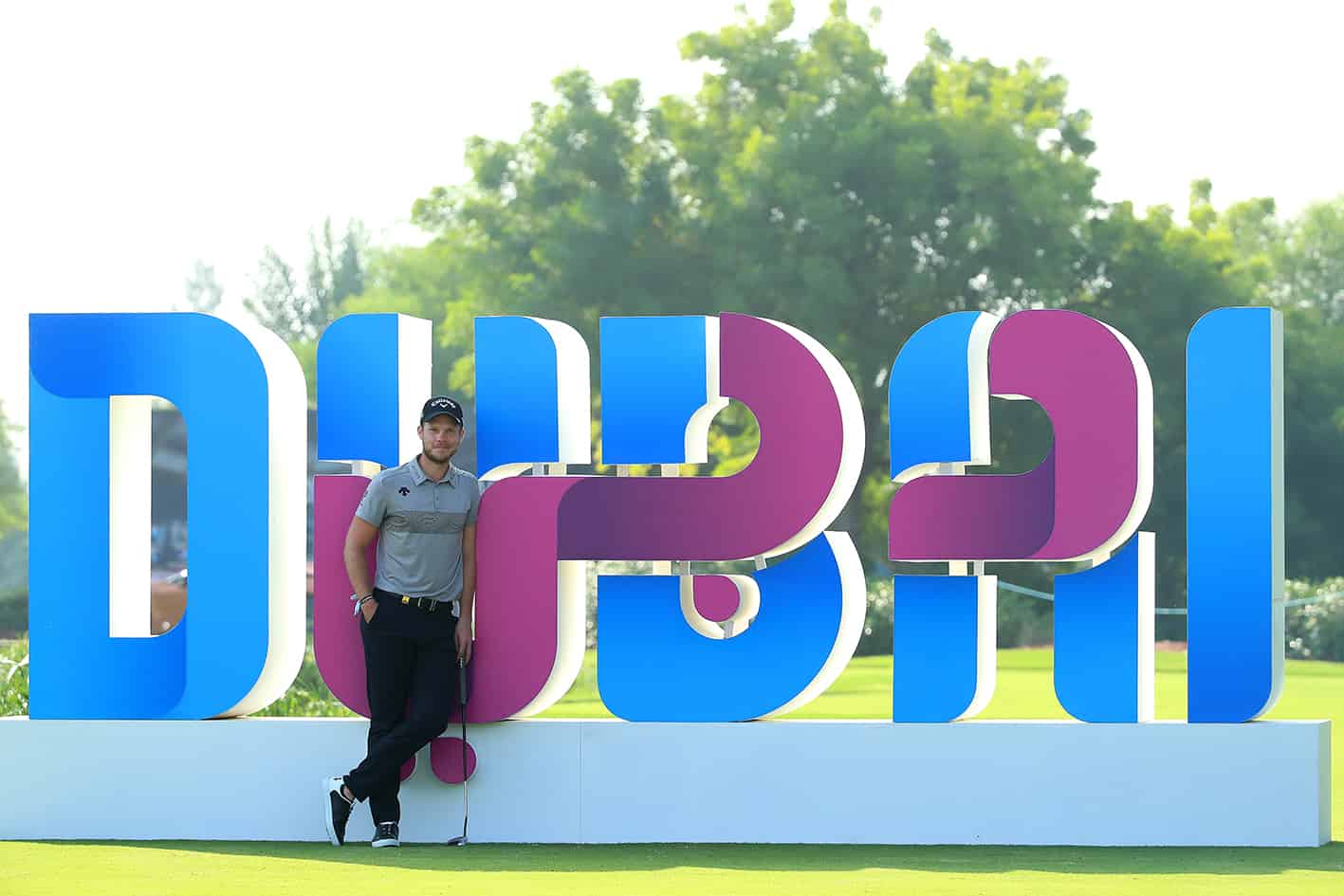 How much have you noticed Dubai changing since you first came over here nine years ago?
DW: I first started coming over to play at the Majlis course at Emirates Golf Club like many players did years ago. Then they created the Earth course at Jumeirah Golf Estates. Now, when you pitch up, you don't realise the number of buildings they have built year-on-year. There seems to be a new golf course or skyscraper every time I come. There's such a high demand for golf over here. The weather is perfect, which is ideal for us golfers who come over from England where it's freezing at this time of the year! So, why wouldn't you want to make a trip out here or have a career out here? You look at some of the courses they have created and they are beautiful. We are so lucky to get to play them. You could come out here and probably play a different course almost every day for a month, which is fantastic.
What's your favourite Audemars Piguet watch – and why?
DW: When I won the Masters, François-Henry Bennahmias (CEO of Audemars Piguet) gifted me a Skeleton with 'Masters Champion' engraved on it – which is both classic and classy.