Later this month eight of the world's best Golfers of Determination will go head-to-head over the Earth course at Jumeirah Golf Estates for the inaugural EDGA Dubai Finale, which will run concurrently with the DP World Tour Championship. One of those eight will be Irish professional Brendan Lawlor who has become a poster boy for Golfers of Determination after bursting onto the scene with victory at the EDGA Scottish Open earlier this year.
"Winning the EDGA Scottish Open at The Renaissance Club was probably the biggest victory of my career," says Lawlor, who has a rare condition called 'Ellis–van Creveld syndrome', characterised by a shorter stature and shorter limbs.
"There was so much hype around the event, being the first tournament integrated into the Rolex Series for Golfers of Determination. It was amazing. To be mixing with the likes of Shane Lowry and Rory McIlroy on the driving range and playing the same course under the same conditions as the ASI Scottish Open was a real game changer for EDGA."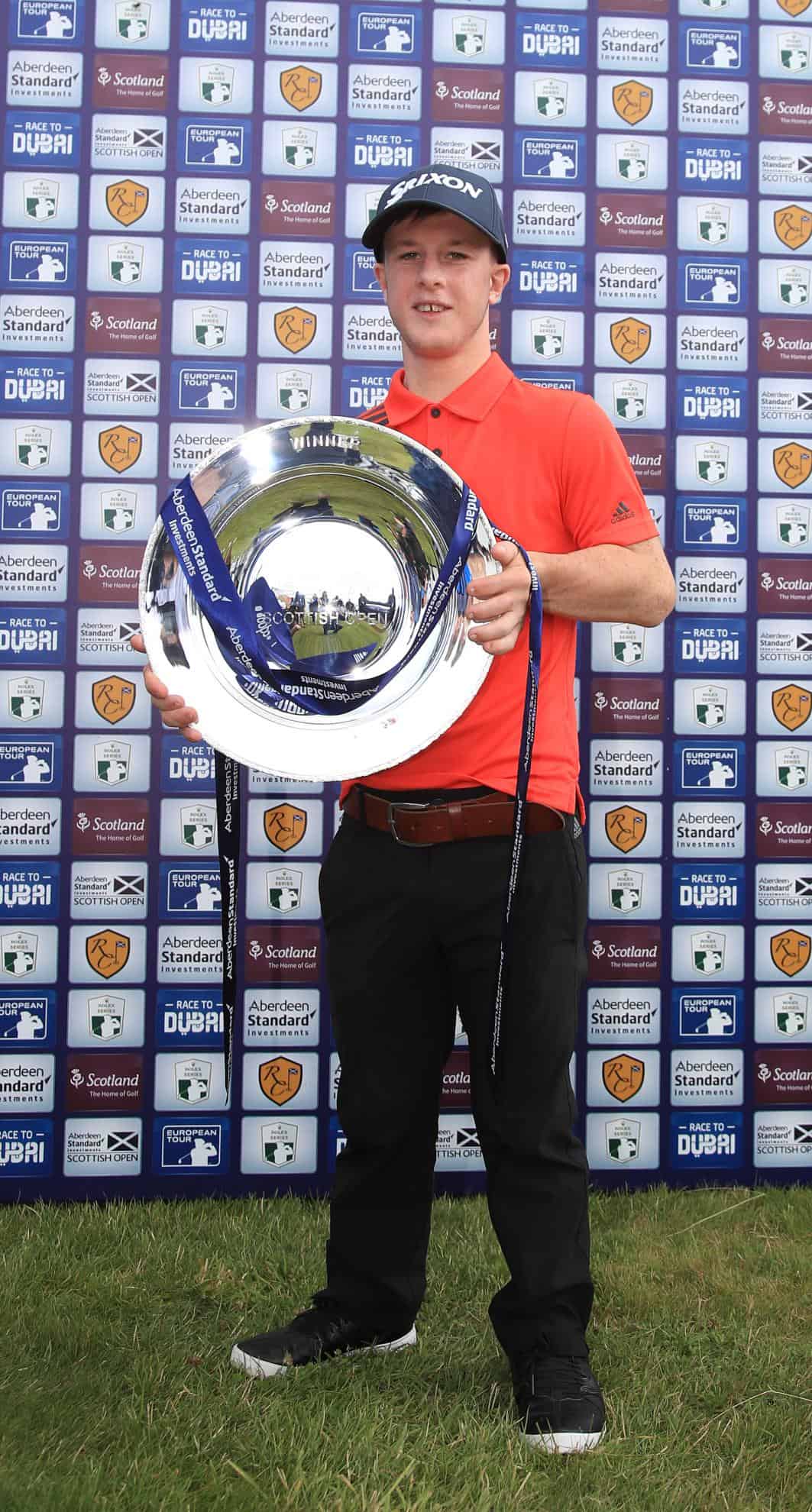 Life-changing
Two years before his life-changing victory in Scotland, Lawlor hadn't even heard of EDGA until a family member stumbled across them online. "I used to play a lot of pitch and putt when I was younger and was the All-Ireland Pitch and Putt champion, but I didn't really get into golf until I was 16," he says.
"I was playing different competitions for the next four years and then my auntie found some information on EDGA online and sent them an email. From there I was invited along to an event in Portugal which I didn't play very well in and came fourth. Aside from that, it was such an eye-opener for me and an incredible thing to be involved in. I feel very proud to be part of the EDGA family." Since playing in his first EDGA event, the not-for-profit organisation has grown rapidly, with more than 40 events hosted this year compared to 19 in 2018. Now the European Tour has given its backing to EDGA and is driving for inclusivity in golf, we hope to see more Determination events in the near future.
"What the European Tour is doing for EDGA is incredible and we are all forever grateful for it," says Lawlor. "Juan Postigo Arce was always so good at promoting Golfers of Determination across numerous events and he is a legend in our community. But it was hard for him to fly the flag on his own.
Tour involvement
"Since the European Tour has been involved it has given us a global platform to show what we can do and we are all now reaping the rewards. Many fans seem to be really enjoying EDGA and seeing something different out on the course, and the European Tour are really helping to drive that.
"Keith Pelley has massive ambitions and he is hoping to have a full Determination Tour by 2021, which would be fantastic for our game. We would have the opportunity to earn a living from golf."
Having enjoyed a stellar amateur career, which included wins in Germany, Belgium and Scotland, this year, Lawlor made the decision to turn professional in September and was quickly snapped up by former One Direction superstar Niall Horan's 'Modest! Golf' Management company.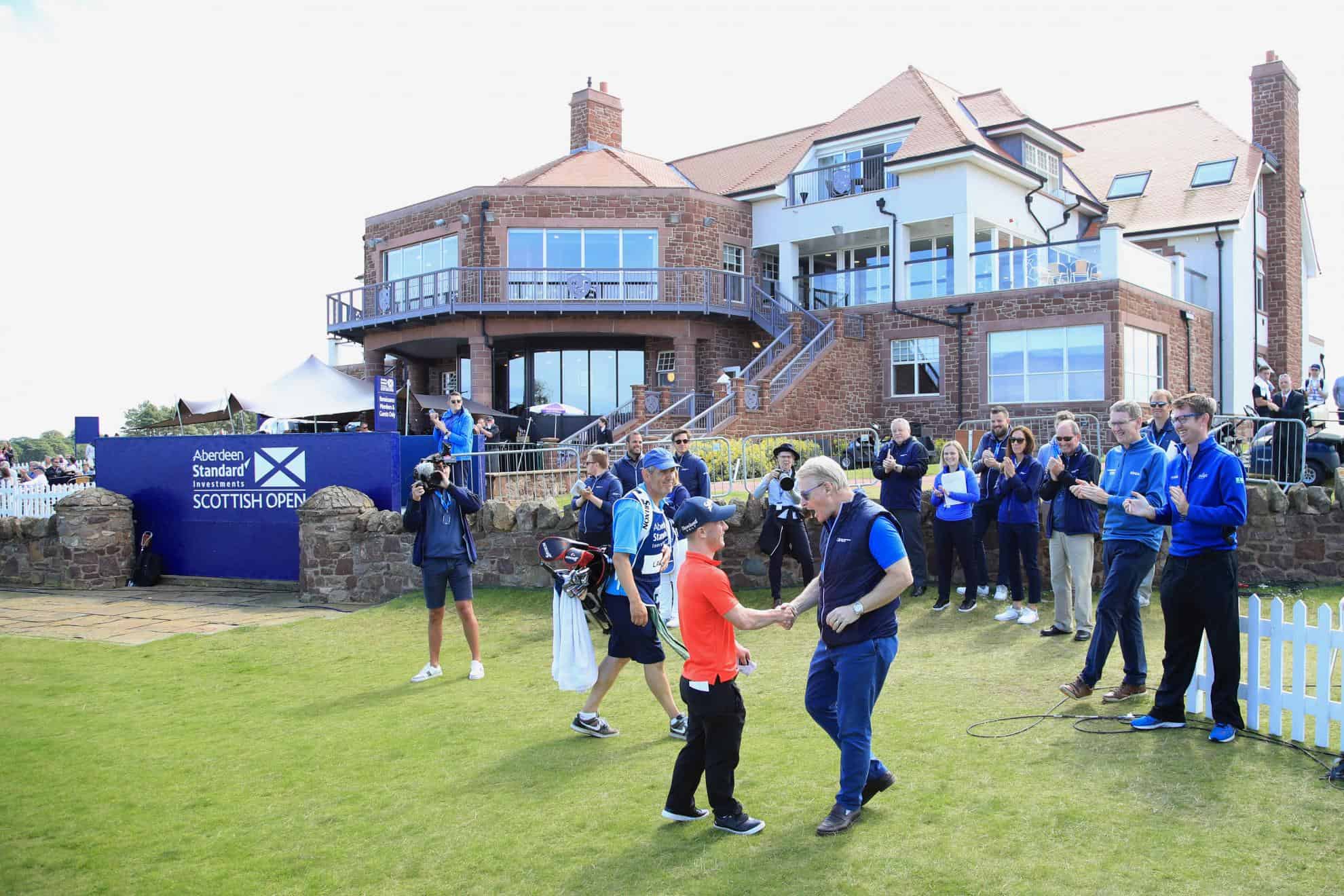 "I basically turned professional to be an ambassador for Golfers of Determination," says Lawlor, who joined Ryder Cup star Tyrrell Hatton and leading Irish duo Leona and Lisa Maguire on the Modest! roster. "It was really hard working and funding your own events but now I'm with Modest! they take care of that for me and help me get sponsorship and other opportunities. Niall is a legend and is totally involved in the business.
"There couldn't be a nicer bloke. It's more of a friendship than having a boss. There's real good craic and he's helped out a lot. He's a very tidy golfer as well. We played together at the ISPS Handa World Invitational and it was really good fun."
One of the opportunities that his newfound fame brought Lawlor was to be named 'guest of honour' at last month's DP World Tour Championship 'One Month to Go' Ceremonial Tee Shot, where he also gave an inclusive golf clinic to Students of Determination from Dubai Heights Academy and the Emirates Golf Federation Under-13 Boys Team.
'Anything is possible'
"It's a bit hotter out here than in Ireland!" he joked. "It's a real privilege to get the call and come down and lend my support to the event.
"EDGA has opened up a lot of doors for me and I hope that continues as I love travelling the world and sharing my story with people. Being able to show these Students of Determination that anything is possible is a real honour for me."
With this month's EDGA Dubai Finale fast approaching and the season coming to an end, Lawlor is hoping to continue riding the crest of the wave and put Determination Golf on the map with big plans for 2020.
"I'm looking to get a few invitations to European Challenge Tour events next season," he says. "I won the G-Golf Knockout in Belgium earlier this year, which got me an invitation to the KPMG Trophy.
"If I can keep getting into these events and help promote Golfers of Determination that would be great for our game. I'm pretty new to the spotlight but Determination Golf is a hot topic right now, so I want to get out there and promote it as much as I can."