By Scott Grayston
Branden Grace got his season off to the perfect start by completing a unique clean sweep on home soil. The 31-year-old was victorious in the South African Open, the most treasured tournament in the calendar for South Africans outside the Majors. It was an extra-special feat for Grace, who had previously won every significant event in his home country apart from his National Open – until now! 
In closing with a stunning final round 62, Grace became the first South African to win all the South African events, pipping defending champion Louis Oosthuizen to the coveted title by three shots. "To win our National Open is amazing – a dream come true," said Grace. 
"It doesn't matter which country you come from, to win your own National Open is very special, especially when you're playing in front of your home fans, friends and family. For me, it was an outstanding milestone in my career because I had my wife and my son there supporting me and it was the first time my son had seen me win an event. That made it all the more memorable. 
"Now, this completes the full set of big events in South Africa. I've got the SA Open, the Dunhill (2014), the Nedbank (2017) and the Joburg Open (2012). The list is finally complete, so I'm really stoked."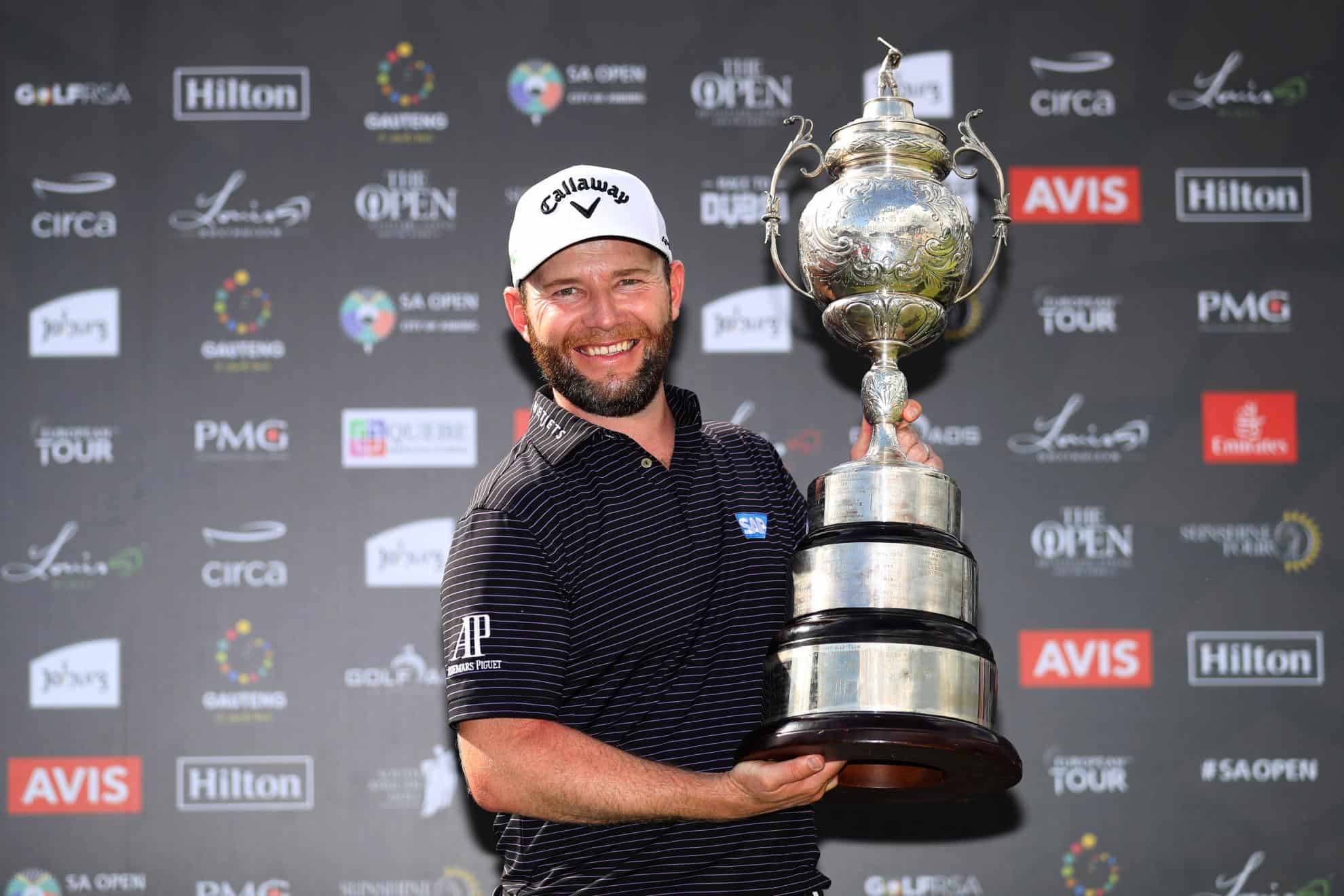 How did his compatriot, Oosthuizen, feel about losing out to Grace, who ended a two-year-long trophy drought? "Louis wasn't too happy about it, but it was nice to get one up on him after he pipped me to the title last year," added Grace, who played a stretch of 12 holes in 10 under par in Johannesburg. "Louis said he was tired of watching me make all those putts – and I said, well you'd better get used to it because my putting is back!"
The 2019 campaign wasn't one to season to savour for Grace. He ended the year 113th in the European Tour's Race to Dubai, after finishing in the top 10 four times in the previous seven years, so he wanted to prove that this was just a blip and he still had the quality to compete at the very top. 
"I definitely want to be up there at the end of the season and play the DP World Tour Championship in Dubai," admits Grace. "I missed the Championship for the first time last year because I wasn't playing too well. Obviously, it's great to get off to a good start and this win opens a lot of doors because I had fallen out of the top 50 in the World Ranking, which means not being in the field for the World Golf Championships and tournaments like that, whereas now there's certain criteria through the Race to Dubai that will get me into the WGC-Mexico in March if I'm still inside the top ten in the Race to Dubai."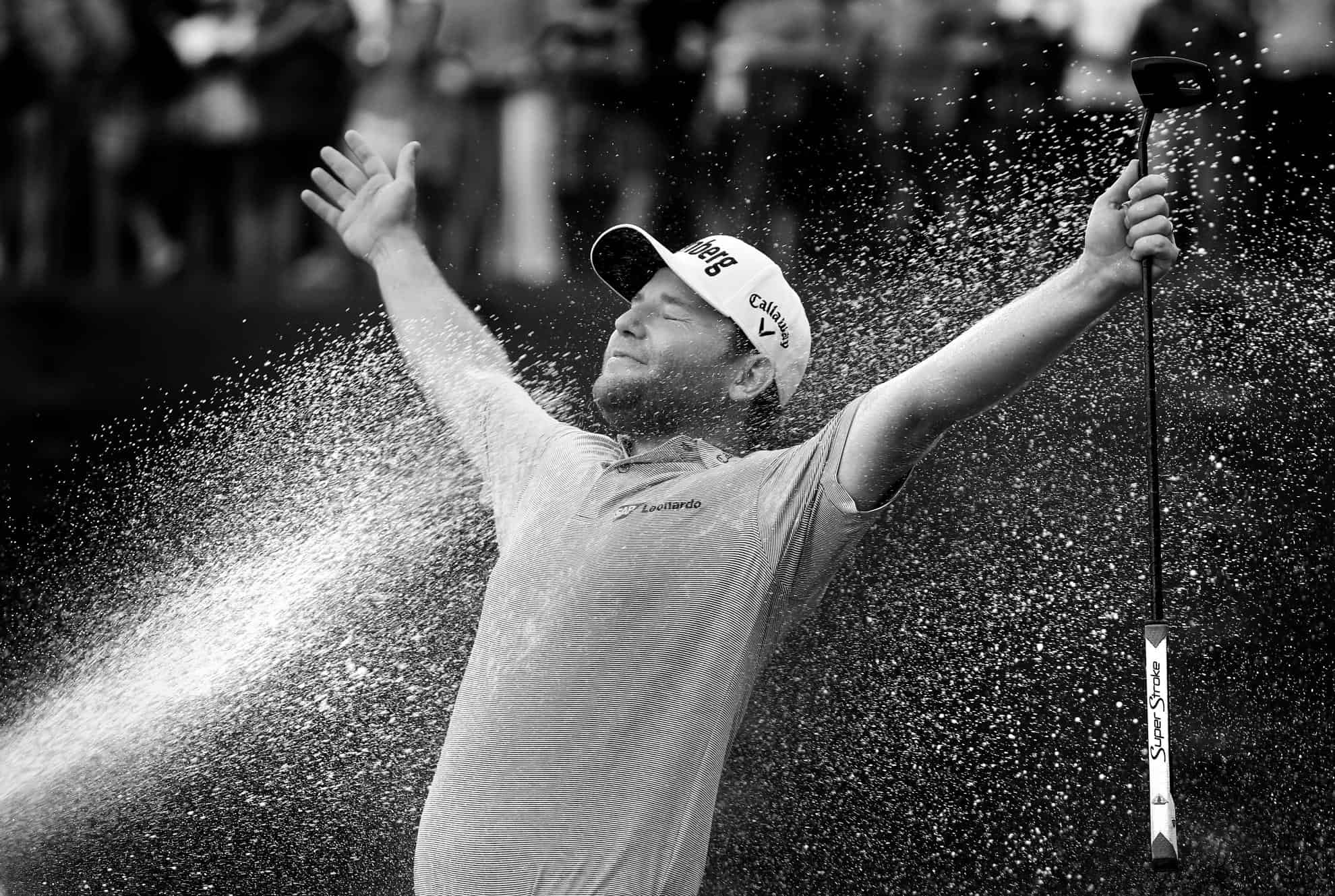 Prior to Grace's recent return to the winner's circle, he had fallen to 126th in the Official World Golf Ranking but has now catapulted into 70th place and has also earned a spot in The Open Championship at Royal St. George's with this stellar performance. "Having won is a great feeling, because I feel like I can do it again," says Grace. "It's just a case of trying to harness that momentum and keep it going. I've made the mistake in the past of playing too much golf and trying to force things. Now, I think it's all about being clever and limiting my schedule. I need to consider where I want to play and how I want to play. I think that's important."
Nine European Tour wins, six Sunshine Tour victories and one PGA Tour title to date, Grace seems like he's achieved it all, apart from capturing his first Major. Everyone remembers his record-breaking 62 at the 2017 Open Championship at Royal Birkdale and he'll be hoping he can repeat the same kind of form at Royal St. George's in July. 
"If I could win only once again this year it would have to be at The Open. I've come close in the Majors before and I know that if I can recapture the week I had at the SA Open, with that level of concentration and motivation, then I know I can be right up there."
Let's see what the season holds for a South African hero who's flying through his golfing bucket list.