After an extremely tough period brought about by the global Covid-19 pandemic the green shoots of recovery have finally begun to sprout and the UAE is officially back open for business and tourism.
With Dubai opening its doors once more to international visitors as of July 7 and the other emirates expected to follow suit, we take a look at how the golf and tourism industries are bouncing back and how there's never been a better time to stay and play in the desert metropolis.
"Dubai's successful management of the COVID-19 pandemic not only led to the reopening of the city to international visitors on July 7, but also paved the way towards restarting other sectors like sports that play a crucial role in the growth of the tourism industry," says Issam Kazim, CEO of Dubai Corporation for Tourism and Commerce Marketing (DCTCM).
"This is evident in the global sporting events that are hosted annually, and which themselves have become major tourism attractions such as the Emirates Airline Dubai Rugby Sevens or the Omega Dubai Desert Classic and DP World Tour Championship golf tournaments. In fact, these mega events featuring celebrity players have helped position Dubai as a leading destination for sports tourism, especially since these tournaments are telecast to millions of viewers worldwide."
Issam Kazim, CEO of Dubai Corporation for Tourism and Commerce Marketing (DCTCM)

"With its diversity of offerings and tourism infrastructure and facilities including deluxe hotels and world-class golf courses underpinned by the highest standards of hygiene and safety, Dubai is happy to welcome tourists from around the world who wish to combine their sporting passions with a general love for travel, recreation and relaxation this summer."
The UAE, like most of the world, was forced to close down all its golf clubs when the pandemic hit the GCC around the middle of March. But after a successful nationwide sterilisation programme and a swift and stern response to tackling the pandemic from the government the clubs were among the first sport and leisure facilities to re-open due to golf being one of the easiest games to play while observing social distancing precautions. While the period of golf blackout was hard to bear for fairway addicts across the country, an undoubted bonus is the sensational condition the re-opened courses are now in.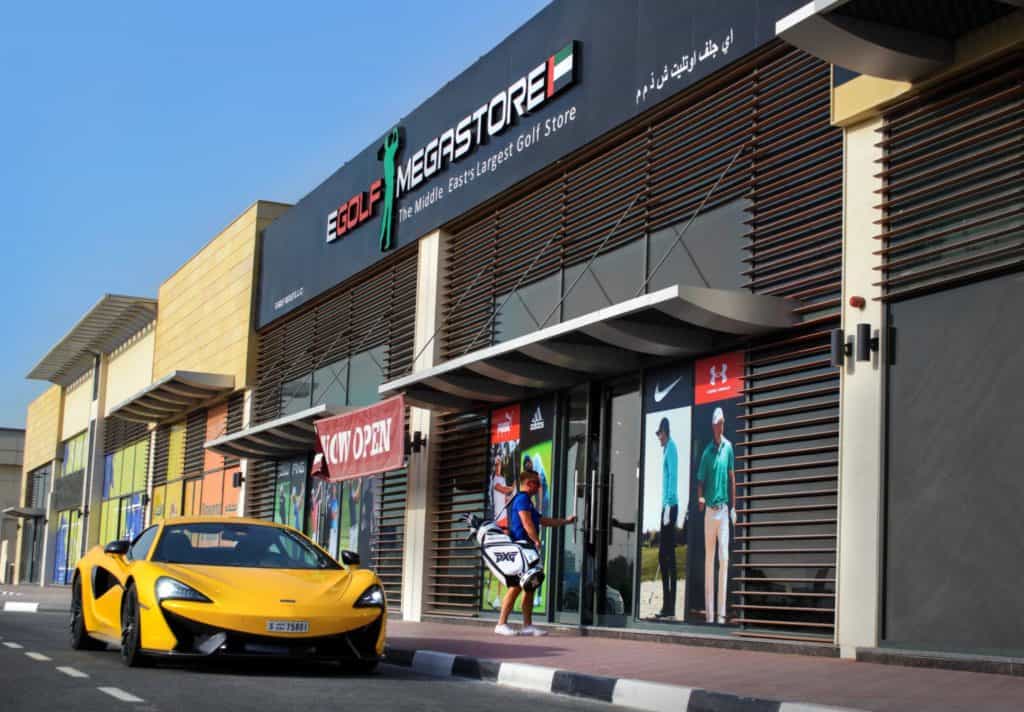 "The Dubai Golf courses have really benefited from the enforced lock down we had," says Matt Perry, Director of Agronomy at Dubai Golf and responsible for the courses at Emirates Golf Club, Dubai Creek Golf and Yacht Club and Jumeirah Golf Estates. "At a time when we normally get a lot of play we had nothing on the courses which caused grass to recover very well due to less cart traffic. We cut surfaces a little less regularly which really helped growth and were able to do some summer renovation works earlier. The transition from cold season grass to warm season was also started earlier and helped us be ahead with this once the courses reopened so there's never been a better time to play summer golf."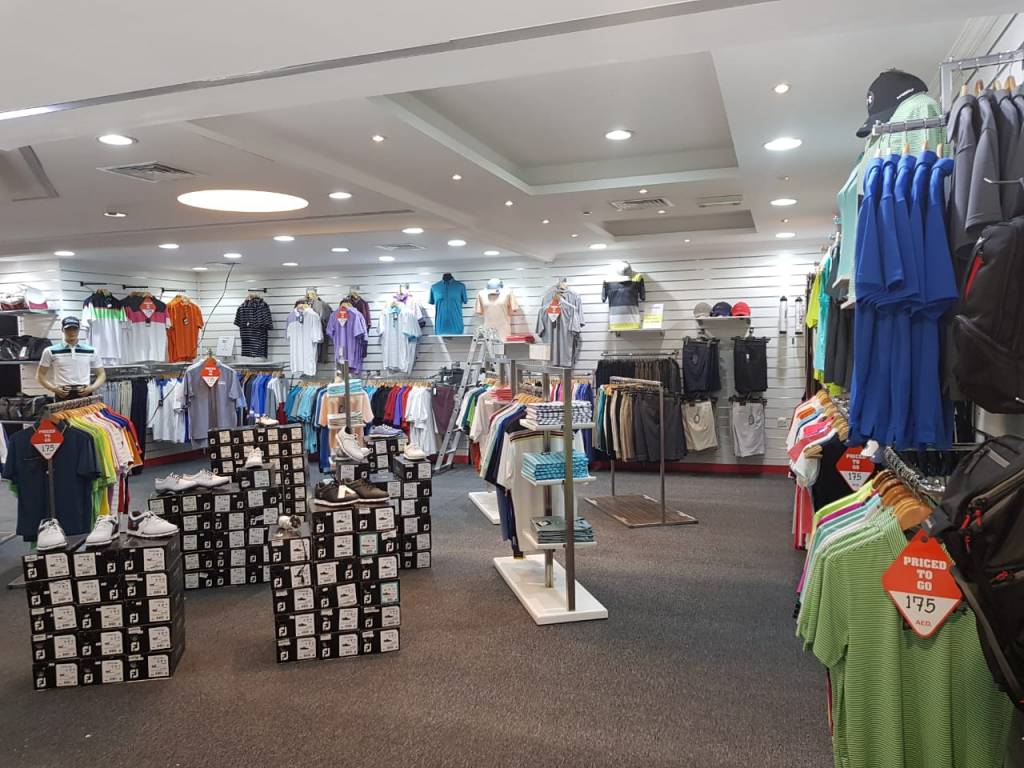 After being starved of action for so long, golfers across the country have been hitting the fairways in unprecedented numbers. The Track Meydan's Summer Wildcard, which offers between one and five months of unlimited and fully transferable golf for one to four players, sold out in a matter of days and the course is reportedly operating at 70-90% occupancy. The golf retail industry is also showing signs of recovery with surprisingly high sales in the two months they've been operating since the lockdown ended. "In these unprecedented times golf has been one of the first sports to get back up and running and with that we've seen a fantastic appetite invest into buying clubs or start up the game from scratch even," says Stuart Taylor, Regional Sales and Distribution Manager of Prosports International. "We have been inundated with people wanting to get fitted in our new Golf Superstore on Umm Suqeim Road. We look forward to welcoming more golfers to be fitted into new product."
Dean Cheesley, Founding CEO of eGolf Megastore adds: "Interestingly, there was a far greater pent up demand for golf retail than we anticipated coming out of the lockdown, so we feel very fortunate as a business to have come through the turmoil in good shape. Our main focus during lockdown and after the reopening of the stores has been to support our eGolf Megastore community as much as we can. With the difficult times many are going through, we introduced discounts of 10-60% on all products online and across the stores until the end of summer to help make the products more accessible and affordable for everyone. Most importantly of all, we're excited that golf is back and everyone is out on the course".
GREAT SUMMER OFFERS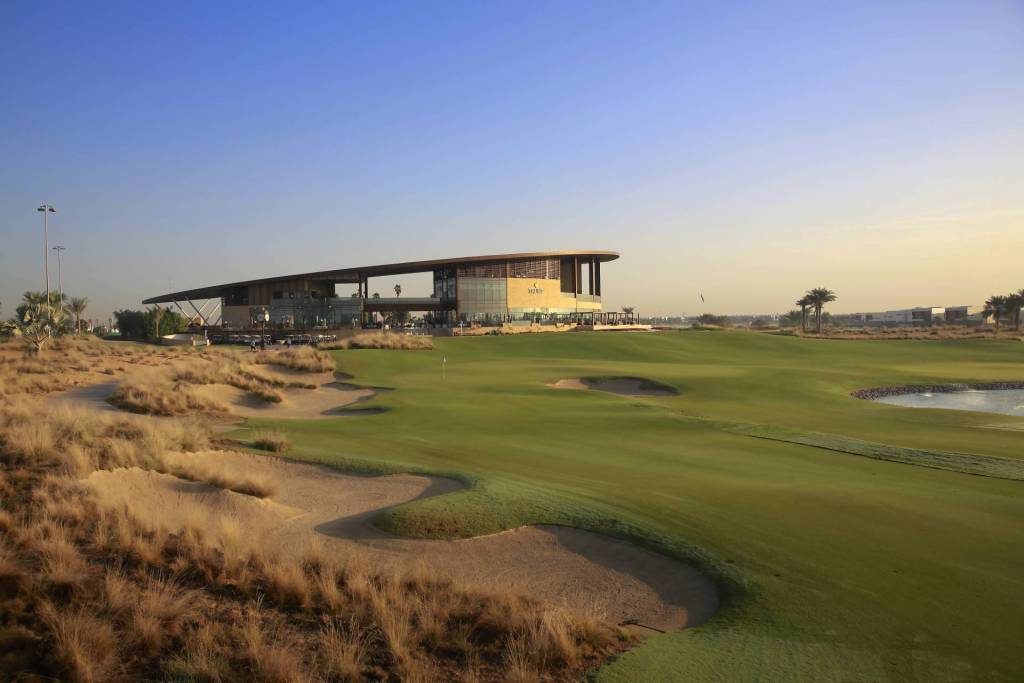 Summer is always a great time to grab bargains at the UAE's golf courses but this year the clubs are really going all out to attract business after a period of inactivity. Jumeirah Golf Estates is currently offering a fabulous deal to play the famous Earth course, home to the DP World Tour Championship, twice for just AED 305 when booked through Dubai Golf's Golf Central app.
The Els Club is offering some highly attractive 'bundle' offers – AED 1,510 for five midweek rounds or AED 1,210 for Troon Executive Card holders and AED 1,760 for five 'flexi' rounds with TEC holders paying just AED 1,330. A great way for residents or tourists to bag cheap golf is purchase THE ENTERTAINER app, which offers 2-4-1 rounds at Trump International Golf Club, Dubai, JA The Resort, Dubai Hills, Arabian Ranches, The Track Meydan and The Address Montgomerie, Dubai.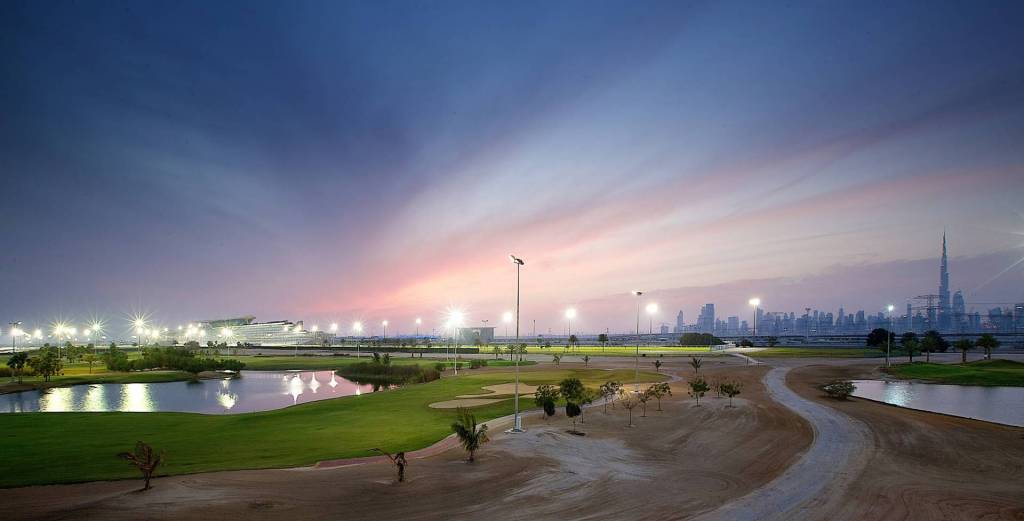 One of the best hotel offers we've seen for golf lovers is at JA Palm Tree Court in Jebel Ali, Dubai. The hotel is offering to return 100% of the room rate (minus taxes) in 'resort credit' which, as well as being redeemable at the various restaurants and bars, can be spent on one of the many activities on offer, including golf rounds on the fabulous Peter Harradine designed golf course. "We've been really busy with UAE residents booking 'staycations' at the hotel and enjoying a few rounds of golf during their stay," says Stuart McMurdo, Director of Golf at JA The Resort Golf Celub.
"Hopefully we'll see tourists returning to the UAE over the coming months and taking advantage of some of the great offers we have." It's going to take a while before golf and tourism are firing on all cylinders again around the world but Dubai and the UAE are most certainly on the road to recovery.