Bernhard Langer enhanced his legend as the greatest Senior Major player of all time, winning his 11th  grand slam title on the over-50s circuit at the Senior Open at Royal Lytham yesterday.
The German set the benchmark for Senior Major success with his 10th title at Royal Porthcawl two years ago and increased it on the Lancashire links, becoming the eldest Senior Major champion in the process.
Special feeling
"It always feels special – whether it's The Open or the Senior Open, to walk down the 18th is a wonderful feeling," said Langer, who celebrated his 41st win since turning 50 in 2007.
"Now having won 11 Senior Majors, it means a great deal. Nobody has won more than nine if I'm correct, not even the great Jack Nicklaus or Gary Player or Tom Watson who retired from competitive links golf here this week."
"There's a lot of great players who have played this game and have played Majors, and I've been blessed to have won more than any of them."
So what is the secret to his sustained success?
"It's a combination of a lot of things," said Langer. "I know my game and I know my limitations. Putting it into practice doesn't always work, but it does for the most part. When I look at the stats, I see that I hit more greens and fairways than I did for many years and I'm reasonably good in all aspects of the game."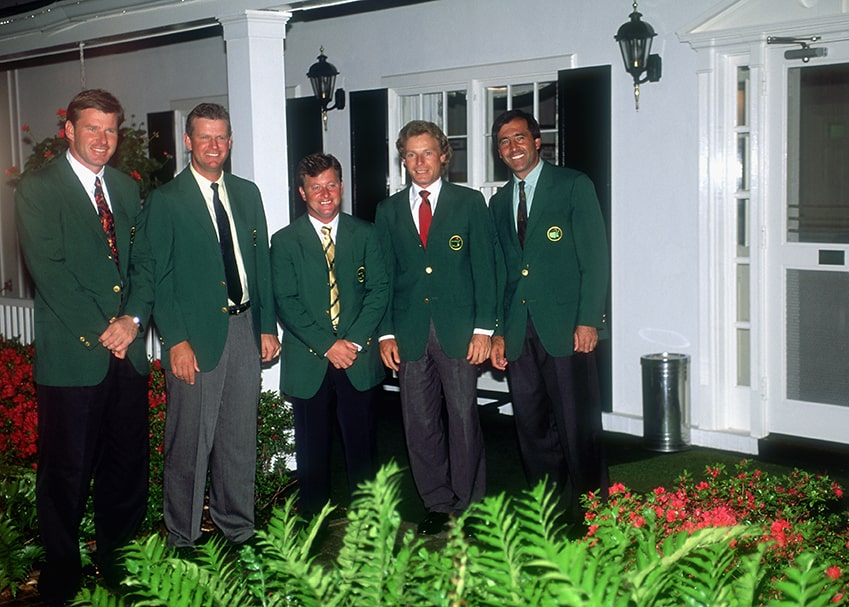 Langer has been good in all aspects of the game since he won his first European Tour title in 1980 and qualified for a debut in The Ryder Cup in 1981. From there on, his career took off. He qualified for all except one Ryder Cup between 1981 and 2002 (missing out in 1999 but coming back to qualify again) and was Captain at Oakland Hills in 2004 when Europe produced a dominating 18½ – 9½ victory under his meticulous stewardship.
Big Five

During that period, he won 42 European Tour titles and the Masters Tournament in 1985 and 1993, which saw him rightfully take his place as part of Europe's 'Big Five' alongside Sir Nick Faldo, Seve Ballesteros, Sandy Lyle and Ian Woosnam.
And he has underlined his status as one of the greatest players ever to play the game with an astonishing career so far on the PGA Tour Champions – and he's still determined to be the best he can be. "My goal when I came on the PGA Tour Champions was to be one of the better players," he said, "maybe in the top-5 or top-10 dominant players out here, and I think that I've achieved that."
He most certainly has – and the desire to maintain his position as one of the premier players on the senior circuit show no sign of slowing any time soon.