Same name, altogether different games.
With that paraphrased explainer, Alex Fitzpatrick cleverly set expectations for his professional debut at this week's $6 million Horizon Irish Open and further down golf's inevitably rocky road to what he hopes will be a fruitful career in its own right.
Sure, he'll siphon snippets of intel from older bro Matt, the freshly-minted U.S. Open champion, whenever possible, like how best to tackle Mount Juliet Estate in one of the DP World Tour's preeminent events. And if the major championship connection initially opens doors with things like sponsors invites, hey, Alex isn't going to look a gift horse in the mouth.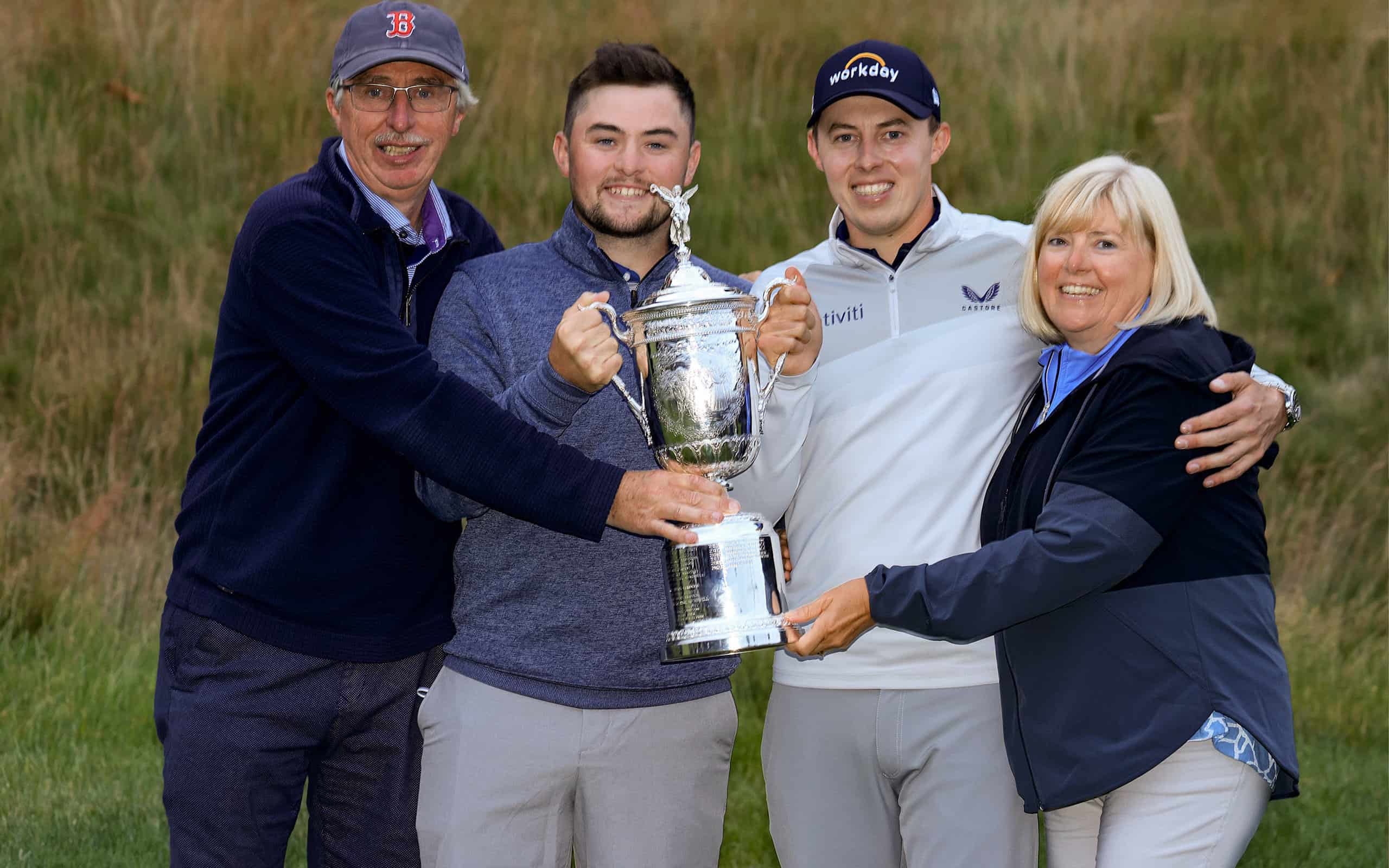 But he's is also his own man on his own journey and cannot wait to try and figure it all out for himself.
"I have asked him a few questions but we've not gone into great detail," " said Alex who will, coincidently, make his paid ranks bow in the same event where Matt finished T29 in his own pro debut in 2014.

"I live with him this year and he's probably fed up with me by now. I'll ask him a few questions about the course and not asking too much more. Just trying to figure out for myself,

"Yeah, I think especially this week it's about enjoying it. It's your first one. It's hard to go in there thinking, almost like all guns blazing but I'm just hoping to play some good golf and hopefully that will take care of a good result."
The 23-year-old certainly appears to have the game to make it having ascended as high as fourth in the World Amateur Golf Rankings (WAGR). He's experienced the past two Walker Cups for Great Britain & Ireland and graduated golf's ultimate finishing school, collegiate golf in the United States.
"I think college personally is probably the best way to go for players who want to develop and be ready for the professional game. You get used to flying all the time, play great golf courses and practise at amazing facilities all day," said the Wake Forest University grad. 
"I think it's a little difficult over here in the U.K. when you've got rain all the time and facilities that, in my opinion, can't match the ones that are in the States. And that's why I felt like I developed nicely by being out there, and don't know if I would be the same player if I was to stick around here."
So, Alex, how does your now collegiate-hardened game stack up to Matt the major champion?
"We're different in a lot of ways. Our games are completely different. I would say he's a great driver of the golf ball and a great putter, and I would say my iron and short game would be better than his. Hard to say when he's just won the U.S. Open. I think if we were one player, we would be pretty good as well.
"Mainly he tells me all the time, 'Hit it straight and you'll be just fine.' If I can start doing the same stuff he does, then hopefully I'll be fine. Yeah, I'd like to win a U.S. Open, be honest, it would be nice."
Alex was a big part of the Sunday narrative two weeks ago at The Country Club in Brookline as Matt held off Will Zalatoris in an epic final round, last group pairing. It came nine years after Alex had caddied for Matt as he won the U.S. Amateur Championship at the same venue.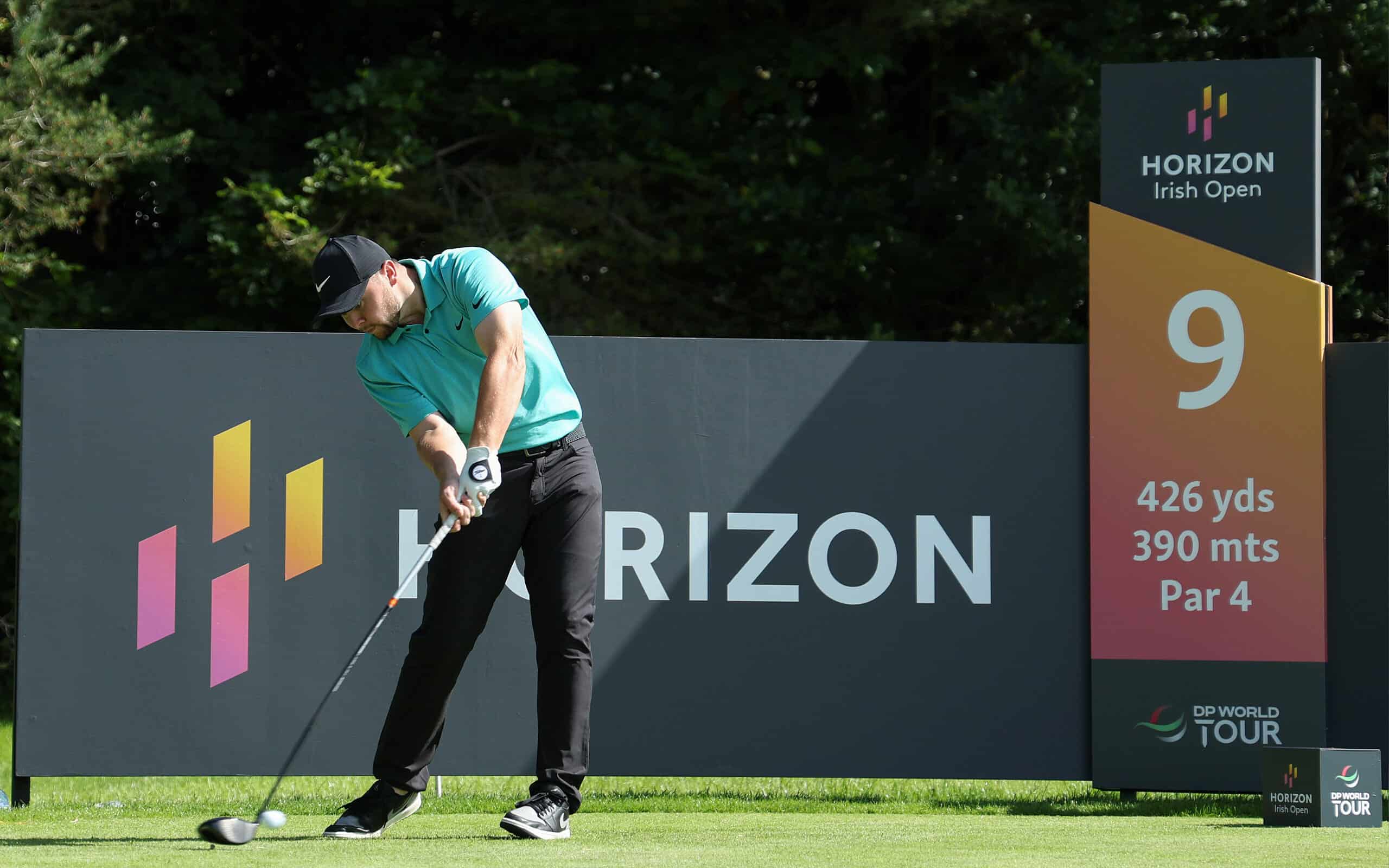 "I was a bit of a nervous wreck, I'll be honest. I was saying to a few people who we were with, it's much much harder to watch than it is to play.
"Like I'm sure he was feeling a touch nervous, but when you play you're in full control. Whereas if you're on the sideline you have no idea what's going to happen. I had full confidence in him to start, and I said to myself if he wins I won't cry. And I ran onto the green and tears were shed. That was it. But an amazing week for the family and for him and couldn't be prouder."
He's still coming down from the high too. Alex that is.
"It's crazy. Yeah, it's been a whirlwind of messages and e-mails, and I didn't even win. I was just there watching but yeah, it's incredible and he deserves everything he gets. The work he puts in; no one sees behind closed doors and the work he puts into it and the dedication he has everything and he has.
"Obviously it's funny, following in your brother's footsteps but sometimes that isn't a bad thing, especially the route that he's gone. Hopefully, it might open a few doors, but if it doesn't, I still have to play good golf and if I don't play good golf, then doors will be shut. Just all about enjoying myself and working hard and hopefully get some good results."