Many of the big names are peaking in the run-up to The Masters, including the Europeans, which bodes well for this year's Ryder Cup in September.
April is always an exciting time of the year and I'm happy to be playing well as I prepare for The Masters. It's great to see so many players performing well. It should add up to a great week and, hopefully, I can get into the mix come Sunday afternoon.
What makes this year more tantalising than usual is the return to form of some of the big names. Phil Mickelson, who has three Green Jackets, won the WGC in Mexico in March and Paul Casey picked up his first title in quite a while at the Valspar where Tiger contended and had a shot at winning. Tiger's return to action – and his performances – has gotten everybody talking about his comeback and with his record at Augusta it will be incredible for the game if he were to be in contention again. Then you look at Rory's win at Bay Hill and it seems all the ingredients are bubbling away nicely, ready for a feast of action at Augusta National.
Spanish legacy
I am feeling more and more comfortable playing in the United States as I get ready to compete in my third Masters. I finished in the top 30 in three successive events in February and then my third-place finish in Mexico gave me a lot of confidence. The Masters is a special tournament for me. As a boy I watched Jose Maria Olazábal win in 1994 and then again in 1999. Those moments inspired me, and with Seve Ballesteros and Sergio Garcia as the other Spanish winners at Augusta, it makes it even more special knowing there is a growing Spanish legacy there.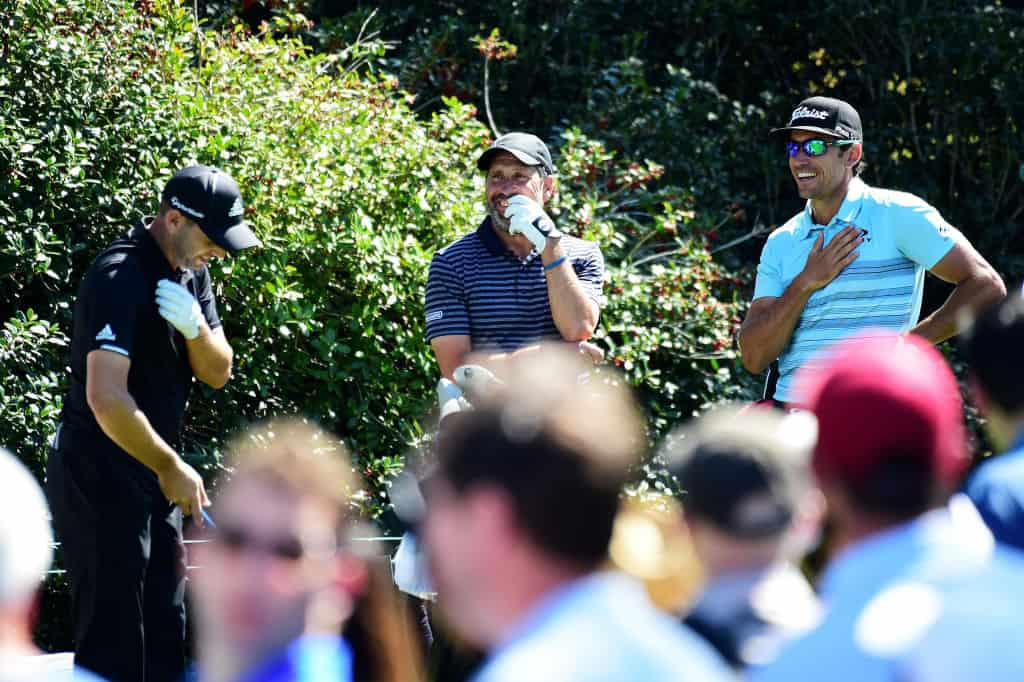 Sensational Sergio
Back in those days I used to love golf and dreamed about playing in The Masters. My first experience there in 2016 didn't disappoint. It was exactly how I thought it would be and the course was absolutely impeccable. It is often said that the slopes are steeper than they appear to be on TV and that is absolutely true. It's in a beautiful place and it's an inspiring setting to play golf and follow in such famous footsteps. To see Sergio win last year was something I'll never forget. I was waiting to congratulate him behind the 18th green and it was a beautiful, emotional moment. It's a very exciting time for European golf with The Ryder Cup at Le Golf National on the horizon and it was good to see so many Europeans towards the top of the leaderboard at Bay Hill. Henrik Stenson and Justin Rose – two stalwarts of The Ryder Cup in recent years – were looking solid and, obviously, Rory was back to his best as he made it look so easy.
We will have a strong side in Paris in September and we'll be ready and determined to take the Cup back from Team USA. I need to continue to play well and take each event as it comes, in order to earn my place on the team. I am confident I can achieve that goal because once you've experienced playing in one Ryder Cup – you want to do it again and again. Hopefully, by the time I come to write my next column, I'll have a nice new addition to my wardrobe. If not, there's always next year.