Whether you're a beginner golfer or a seasoned Tour professional, the importance of a proper pre-round warm up should never be underestimated. As well as getting your golf muscles working, the warm up gives you practice hitting a wide variety of shots that you're going to have to hit out on the course and is also vital to your mental preparation.
Of course, golf is unpredictable and you will always encounter shots during your round that you could never have prepared for but the goal is to try to cover as many of the main types of shots you will hit as possible. I make sure I arrive at the course two hours before my tee time – so no matter how far away from the course my hotel is, I always ensure that my arrival is timed for two hours prior to my tee time. If I have a late tee time, I'll start with a gym session in the morning which is great for activating my muscles, especially the core, which is very important in the golf swing.
When I arrive at the course I always begin my warm up on the putting green. I start by hitting eight 40 foot putts, then four 60 foot putts, ten four foot putts and finally six 12 foot putts. Then I head to the chipping area where I do ten 50 yard pitches, five 20 yard pitches and eight chips from the rough.
Then it's time for bunker practice. I hit five 40-yard bunker shots, five 80 yard shots, six 15 yard shots and two shots from a plugged lie. After this I stop, take a break, relax and have some food – either breakfast or lunch depending on what tee time I have. Once I've eaten and recharged the batteries I head out to the driving range. There I hit ten wedge shots, ten eight irons, six five irons, eight five woods, six drivers and one three-wood.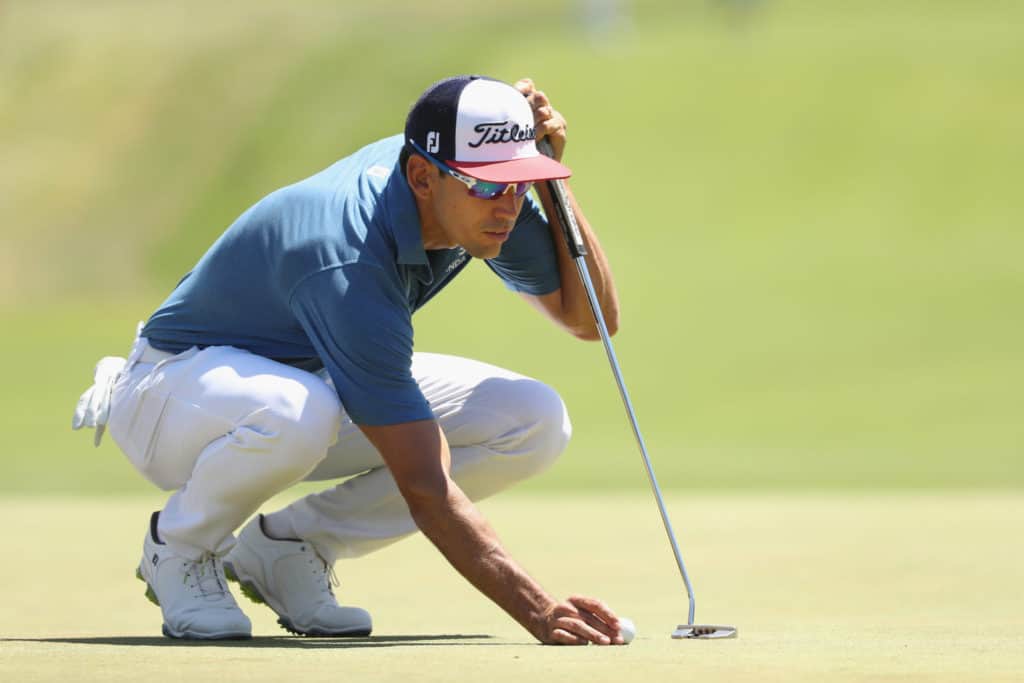 I then hit another three wedges before returning to the putting green where I hit eight 30 foot putts. During the warm up I am also mentally preparing for the round so that when I reach the first tee I'm relaxed and focussed. My warm up takes around 65 minutes of total playing time and I will have a break of around 45-50 minutes for food.
I find that just by repeating this same routine every time I play, I develop a sense of familiarity that not only helps me physically prepare, it also helps me to get into the same competitive zone no matter which course I'm playing at around the world.
Probably the most common mistake I see amateurs make is that they don't spend enough time practicing putting before they play. Instead they are always in a hurry to get the driver out and they spend most of their warm up smashing drives down the range. But the biggest variable you will encounter from one course to the next is the greens so it's so important to make sure you spend time on the practice putting green before you play. Putting is also all about feel and rhythm so you need to get into that flow before teeing it up.
That's why I start and finish my warm up on the putting green and I'd highly recommend that you do the same to give yourself the best chance of getting off to a good start when you next play!